Construction of Western Australia's first Food Innovation Precinct has commenced at Peel Business Park in Nambeelup, north of Perth.
The overarching goal of the precinct is to boost the value-adding capability of the Western Australian agrifood sector, with a focus on meeting demand in Asian markets for premium goods. 
The $52 million precinct is set to be completed by June 2022. It is an open-access facility comprising research and development capabilities, an innovation centre and a production warehouse, and will function as a 'centre of excellence' enabling commercial R&D, prototype and market testing of food and beverage products, and networking for WA food producers. It will house agrifood experts, innovative start-ups, business services related to trade and markets, and a 600-square-metre common-use food technology facility.
"The new precinct at the Peel Business Park will bolster the state's food and beverage production and ensure it is competitively positioned in international markets," Australia's Deputy Prime Minister and Minister for Infrastructure, Transport and Regional Development, Michael McCormack, said at an official sod-turning ceremony on 20 May.
"This precinct will be a game-changer for the WA food and beverage sector, creating better and more diverse products through research and development, and expanding WA's food and beverage market share both nationally and internationally," Alannah MacTiernan, WA Government Minister for Regional Development, said.
Collaborative CRC projects slated to utilise the Facility will involve world-leading scientists at Murdoch University's Food Futures Institute (FFI) and its Australian National Phenome Centre; WA Department of Primary Industries and Regional Development (DPIRD); Peel Development Commission; and growers and manufacturers of premium WA products 
CRC Chair Fiona Simson said that the precinct can play a central role in growing the value of Western Australia's food industry. "This initiative is a great example of the innovative thinking and joint government investment needed across Australia to boost regional economies," she said.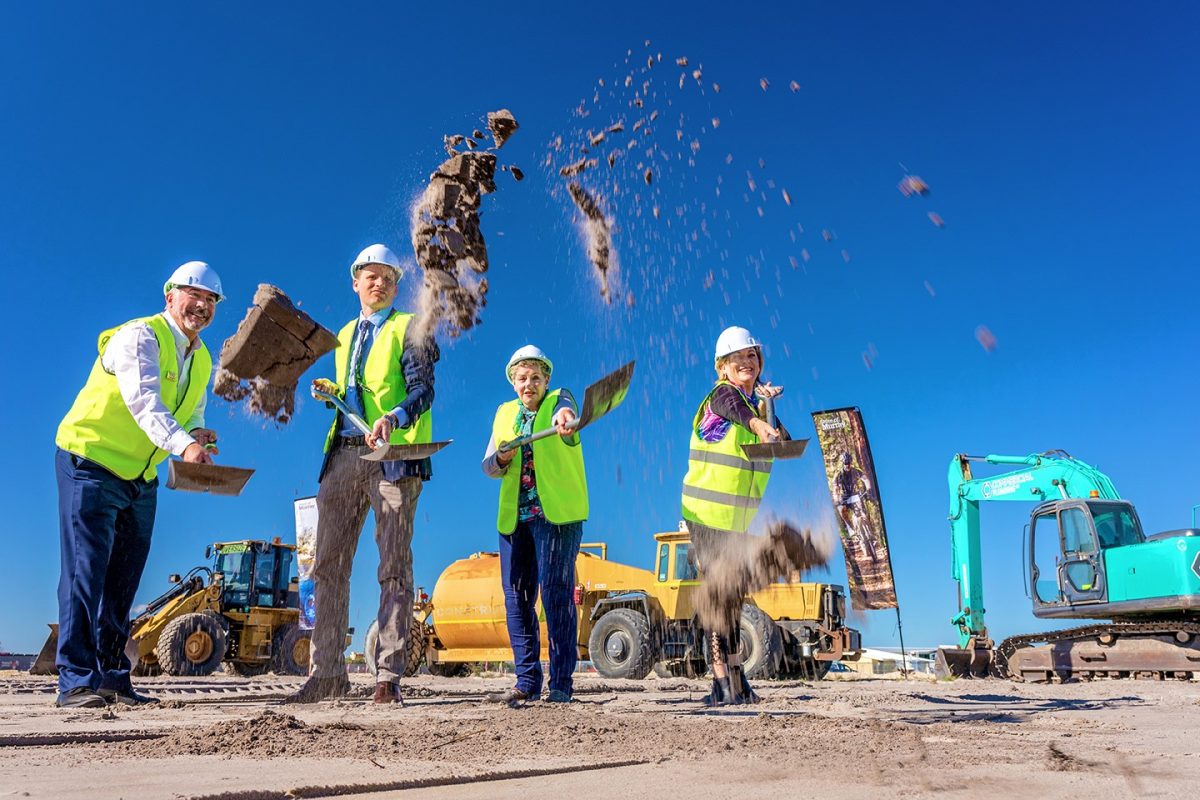 A one-stop value-adding agrifood shop
Collaborative CRC projects slated to utilise the Facility will involve world-leading scientists at Murdoch University's Food Futures Institute (FFI) and its Australian National Phenome Centre; WA Department of Primary Industries and Regional Development (DPIRD); Peel Development Commission; and producers of value-added Western Australian products.
CRC research partner Murdoch University will play a key role in the operations of the Precinct. It will run the Research & Development Facility at the Precinct and deliver a new Bachelor of Science degree from the facility.
"The WA Food Innovation Precinct is an exciting development for Murdoch University's Food Futures Institute," said Professor Peter M Davies, Pro Vice Chancellor and Director of the FFI.
"Murdoch has recently established a new degree in Food Science and Nutrition that will locate students in the WAFIP facility. The University will work with growers and industry to develop truly translational science that has an impact.
"The high level of analytical capability Murdoch will establish at the WAFIP will enable the nutritional claims of produce to be tested, the provenance of food to be established and many other questions growers are asking about their produce to be answered," Prof. Davies said.
"The university is committed to this facility as a regional strategy to ensure quality science is delivered where it is needed."
Other key tenants at the WAFIP include:
GrowHub, which has signed a lease to operate the WAFIP Innovation Centre – a one-stop shop for agribusinesses and entrepreneurs incorporating co-working spaces, consulting services and industry support; and
Spinifex Brewery, which will run the WAFIP warehousing facility and establish its own brewery at the precinct.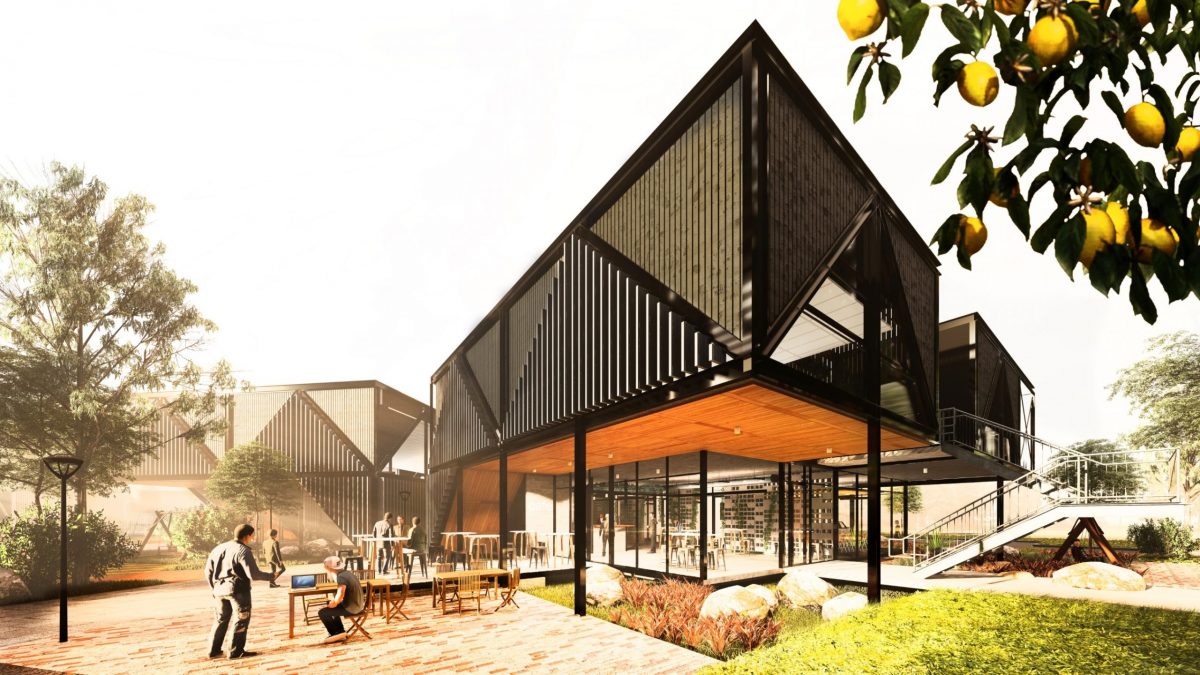 Facilitating growth in premium WA agrifood products
The WA Food Innovation Precinct will tackle three key challenges: the scaling up of agribusinesses; product creation and diversification through commercial research and development; and capturing a greater market share for Western Australian food and beverage products. 
While the Precinct is physically sited in Peel region, it will establish a 'hub-and-spokes' operational model, with digital infrastructure used to connect and engage with other agrifood regions.
Federal Member for Canning Andrew Hastie said the project will give the area a significant economic boost. "Western Australian Food Innovation Precinct is designed to be a place where we test and develop technology and products that can increase WA's food production capacity," Mr Hastie said.
"We already do agriculture very well in Australia. Our produce and products are highly desired all over the world. But we can increase value to those exports by developing our local food manufacturing.
Economic modelling indicates that the WA Food Innovation Precinct could increase Western Australia's food and beverage sector output between one and three per cent in the first five years of operation.
This equates to between 17 and 51 new food businesses delivering benefits to the state's economy, including growth in its food and beverage sector output by between $110M and $330M, an injection of between $245M and $737M in other economic sectors, direct job creation of between 169 and 506 jobs and indirect job creation of between 323 and 977 jobs.
"The Australian food and beverage sector is a major economic contributor, generating close to $30 billion in export value and supporting hundreds of thousands of jobs. Building upon this base is vital for Australia's future sustainability and security and provides a growing opportunity to support Murray and other regional communities and expand our economies," says Councillor David Bolt, President of the Shire of Murray
"Western Australia, however, trails behind other states in the total value of agricultural produce transformed into manufactured products for overseas markets. The Precinct will therefore focus on growing the state's capacity to manufacture more of its food product locally. It will also assist in building international demand for local brands among consumers willing to pay for quality, premium Western Australian products. 
"[It] will broaden Western Australia's economic base by competitively positioning food and beverage product development and production, primarily for international markets. 
"The WA Food Innovation Precinct precinct will be a place where small-to-medium enterprises, research and development institutions, wider industry players including international agri-innovation firms and government entities can test, research and develop their products for market.
"[It] will explore the creation of a unique brand, trademark and relevant industry certification, which will draw activity to become the one-stop shop for the agrifood community in Western Australia," Cr Bolt said.
More information
For information about WAFIP or the Enterprise Support Program, visit www.murray.wa.gov.au/wafip. For information about the Future Food Systems CRC, visit www.futurefoodsystems.com.au.
Lead image: Elder John Michael delivering the Welcome to Country during the Sod Turning Ceremony on site at the Western Australian Food Innovation Precinct. Credit: Josh Cowling Photography