The Australian Government has announced $5.2 million in funding from the Regional Recovery Partnerships program to upgrade and expand equipment capability at the QUT Mackay Renewable Biocommodities Pilot Plant.
The pilot plant is a biomanufacturing scale-up facility that bridges the gap between research and commercialisation by demonstrating the viability of new technologies and producing products in sizeable quantities.
Professor Ian O'Hara, Deputy Director of the QUT Centre for Agriculture and the Bioeconomy, said the funding would be used to expand the equipment capability of the facility to demonstrate a broad range of new bioprocess technologies.
"The funding will help upgrade the plant's biomass processing, fermentation, separation and purification equipment, which will enhance its ability to demonstrate synthetic biology capability for regional biomanufacturing," Professor O'Hara said.
"Industry and the research community are developing new biomanufacturing processes which are creating new value chains from agriculture through to high value bio-based products.
"Upgrading our capability to demonstrate biomanufacturing technologies will make the pilot plant the first and only facility in Australia capable of doing that at scale."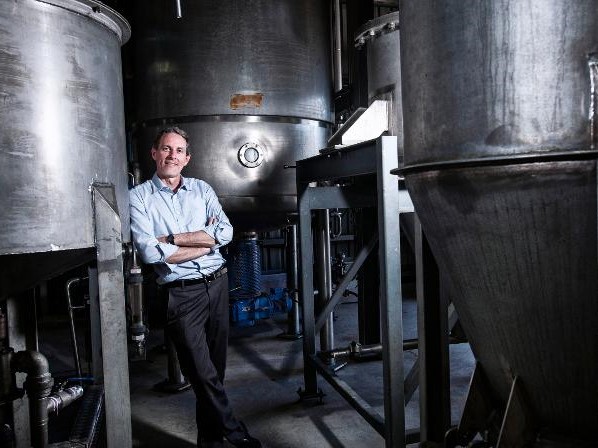 Future food industry capabilities
With upgraded fermentation capability, the pilot plant will demonstrate technologies for development of future foods industries, such as dietary alternative products, as well as the production of bioplastics and bio-textiles.
The pilot plant was established in 2010. Since that time, QUT has connected global innovators to Australian feedstock suppliers, investors and end users in research and new product development.
Over the past decade, the facility has completed 35 projects with a range of local, national and international partners.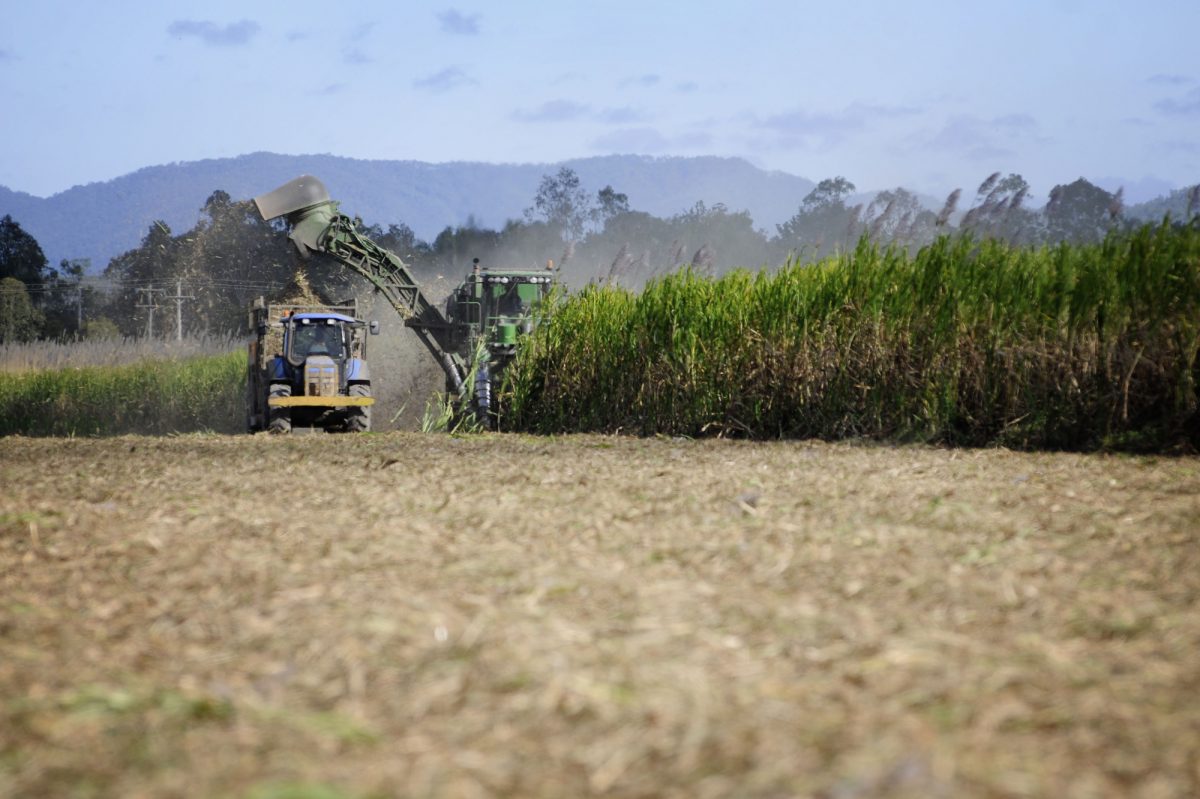 Agricultural waste upcycling, sustainable biomanufacturing
Professor O'Hara said he was grateful to the Mackay-Isaac-Whitsunday regional stakeholders for prioritising the upgrade and anticipated very significant benefits to the region from the work.
"There is an exciting opportunity for the Mackay-Isaac-Whitsunday region to grow new jobs in regional biomanufacturing industries including synthetic biology.
"Synthetic biology enables us to transform agricultural residues and wastes into valuable products in ways that we have not been able to do before.
"Given that the Mackay-Isaac-Whitsunday region has one of the best sugar resources, not just in Australia but in the world, there are significant opportunities to use technology to transform and manufacture products within the region itself.
"The region will be a significant employer in the future bioeconomy based upon its extraordinary capability in agricultural, resources and services industries."
Professor O'Hara said the rise of synthetic biology applications was driven by consumer demand for sustainable products.
"Consumers are driving demand for products that meet their needs, and a lot of those products are renewable, sustainable, and bio-based," he said.
"For example, in the alternative foods space, we're seeing a segment of consumers looking for dietary alternatives for a variety of reasons, including sustainability or personal health choices.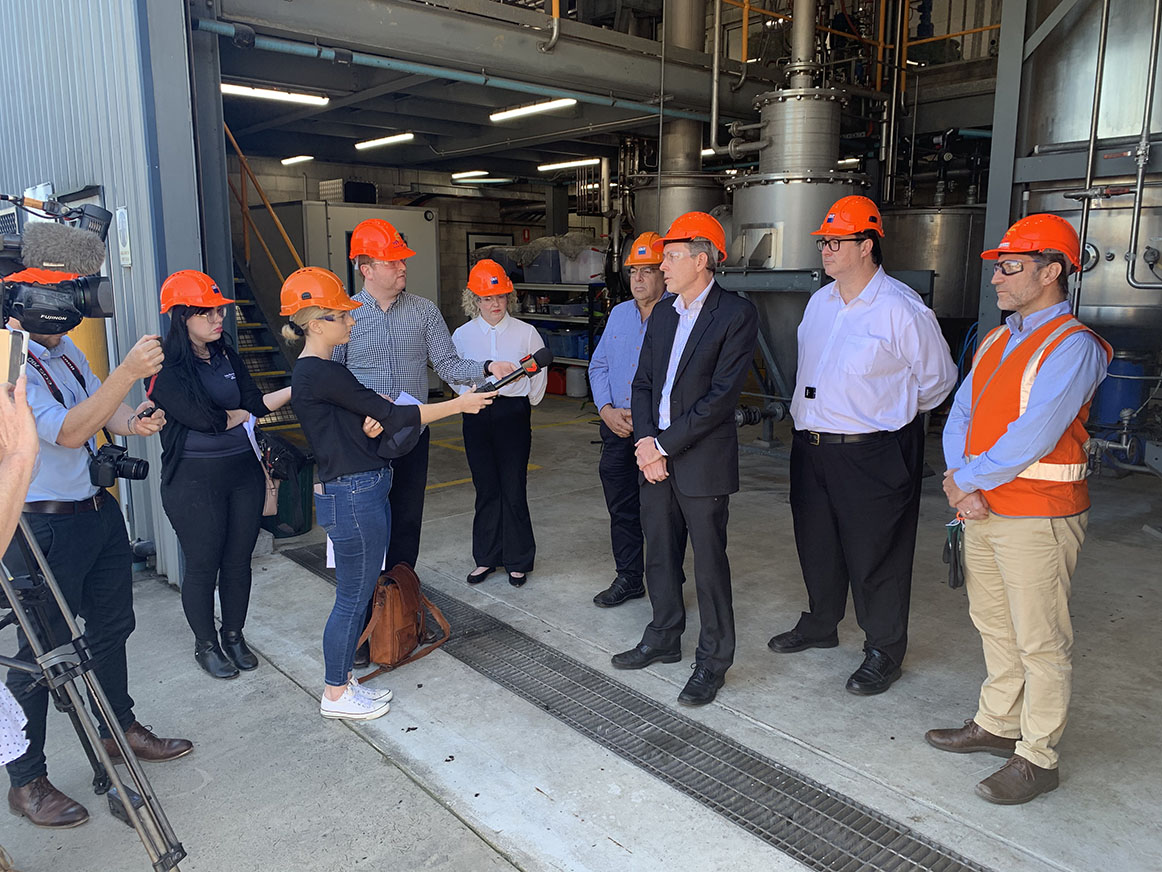 Regional involvement
Work on upgrading the pilot plant will begin soon and is expected to be complete within 18 months.
While contractors are yet to be appointed, Professor O'Hara said he hoped a large amount of the work would be completed by local industry.
Professor O'Hara said QUT wanted to make sure the pilot plant had strong connections to the Mackay-Isaac-Whitsunday community and called on interested people in the local region to become involved in its work and operations where they can.
"We welcome companies, groups and individuals in the region to become involved and we will be working with regional stakeholders to ensure that facility is delivering benefits to the region," he said.
Federal Member for Dawson, George Christensen announced the funding at the pilot plant on Wednesday 19 May 2021.
This story was initially published on the QUT website on 19 May 2021. It has been republished here courtesy of QUT Marketing and Communication.
Lead image: Professor Ian O'Hara, Deputy Director of the QUT Centre for Agriculture and the Bioeconomy, outside the Mackay Renewable Biocommodities Pilot Plant. Prof. O'Hara said the funding would be used to expand the equipment capability of the facility to demonstrate a broad range of new bioprocess technologies. Credit: QUT Marketing and Communication