WA's Peel Business Park is seeking expressions of interest from agrifood and ancillary businesses keen to carve their own footprints in a precinct local media has called a 'vast landscape of opportunities'. 
EOIs for Stage 2 of the 1,000-hectare Peel Business Park, an innovative industrial estate in Nambeelup, near Mandurah, Western Australia's largest regional city, are due in by 30 June.
Early applicants for Stage 2 at can tailor lot sizes and shapes to suit their specific business needs.
Located in Peel, a fast-growing agricultural region north of Perth, the precinct offers opportunities for technology-driven agrifood and agri-processing operators as well as for ancillary light, general transport and logistic industries.
The first 120 hectares of Peel Business Park are currently being delivered by DevelopmentWA's Industrial Lands Authority (ILA). Stage 1 of the Park is now almost complete, following the investment of more than $20 million in major infrastructure extension works. Construction of the final major work in Stage 1, the WA Food Innovation Precinct (WAFIP), has commenced, with an official sod-turning ceremony held on 20 May 2021.
Once all Stage 1 buildings and infrastructure are operational, its occupants are expected to deliver more than 250 ongoing jobs and contribute $73 million to the local economy each year.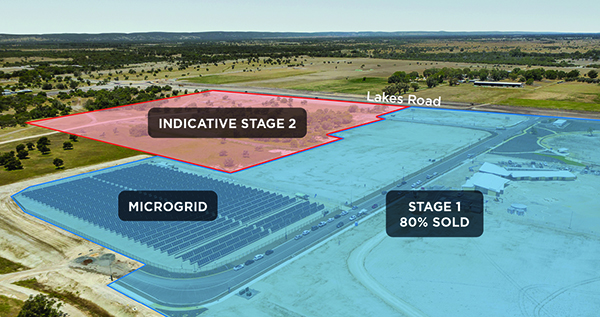 Stage 2 calls for EOIs
DevelopmentWA is now engaging with industry on Stage 2, with businesses quick to register their interest able to tailor a lot to suit individual requirements.
WA Regional Development Minister Alannah MacTiernan encouraged innovative enterprises to get their EOIs in early for Stage 2 of the Park's development.
"With the opportunity to tailor lot sizes in Stage 2, forward-thinking investors, businesses and developers have the chance to get in on the ground floor of the Peel region's development and position themselves to be a part of this growth," Minister MacTiernan noted.
"This really is a rare opportunity in the gateway to the Peel agricultural region with the ability to secure development approvals prior to titles."
Expressions of interest for Peel Business Park's new release close on June 30, 2021.
To view the land for sale,
click here
. For more information, or to register your interest,
click here
.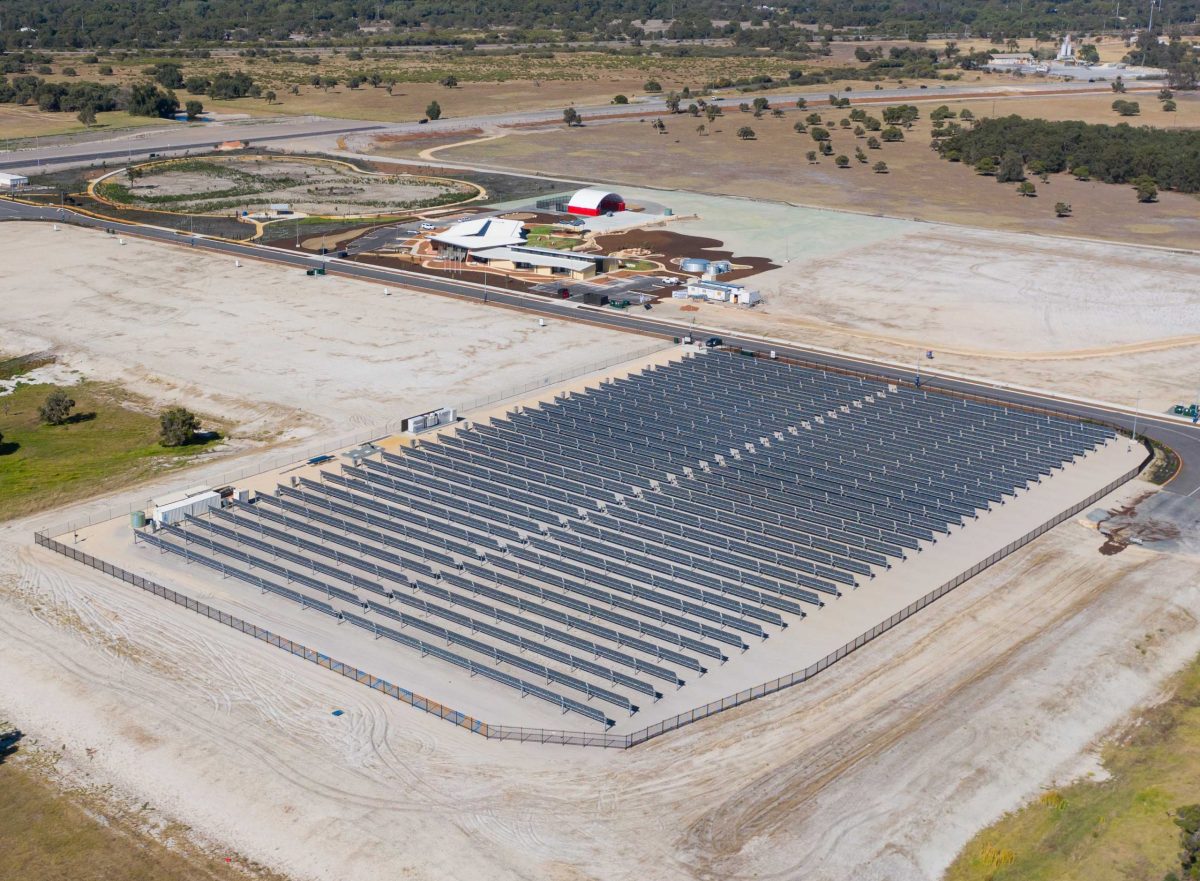 Infrastructure at Peel Business Park
Peel Business Park is equipped with water, power, sewer, gas and telecommunications services to maximise efficiency and sustainability. The precinct also has Australia's first industrial microgrid, providing clean, green renewable energy to Park residents and customers.
The precinct's convenient position east of the Kwinana Freeway affords easy access to the southern corridor and to Perth metropolitan area, as well as to the South West and the ports of Kwinana, Bunbury and Fremantle, as well as airports.
Stage 2 follows a series of significant milestones achieved at Peel Business Park over the past six months, including:
the opening of the Department of Fire and Emergency Services' $18 million purpose-built Bushfire Centre of Excellence. The Centre of Excellence, an Australian first, provides a location for learning based on the best academic, scientific and traditional Aboriginal land management practices.
the one-of-a-kind industrial microgrid, delivered by Peel Renewable Energy. A 1.2-megawatt solar photovoltaic (PV) array, connected to a 2.5 MWh battery storage system, the microgrid system is expected to save businesses at Peel Business Park up to 30 per cent in electricity costs as compared to regulated bundled tariffs.
the state-of-the-art Western Australian Food Innovation Precinct, delivered by the Shire of Murray and made possible by the federal government's Regional Growth Fund. The Precinct, due for completion in mid-2022, will allow growers, producers and industry leaders to network, undertake commercial research and development and market-test prototypes and products derived from Western Australian produce. The Future Food Systems CRC will play a key role in collaborative research undertaken within the Precinct and in its $10m Peel Food Technology Facility.
Peel Business Park and the Transform Peel initiative
Part of the multi-million-dollar Transform Peel project, Peel Business Park in Nambeelup, 10 kilometres north-east of Mandurah, is a strategically located industrial estate designed with a focus on agri-innovation and sustainability.
The precinct is part of the first stage of the WA Government's multi-million-dollar Transform Peel project. Transform Peel is designed to create new industries and jobs, encouraging enterprise and providing sustainable sources of food and water in the region as its population grows.
"Peel Business Park is really going to be the powerhouse of the Peel region for economic growth and jobs, with a focus on creating opportunity through industry," declared WA Lands Minister Tony Buti.
"The Business Park is a game-changer for Western Australian agri-innovation, industry, transport and logistics, and it's a great example of the work the Industrial Lands Authority does in supplying strategically-located industrial land to support WA's economic prosperity," Minister Buti said.
Learn more about Transform Peel's project partners by viewing some video interviews. 
More information
For further information about Peel Business Park, visit DevelopmentWA's web page. Specific enquiries can be directed to Phil Melville, CBRE – Agribusiness, on 0488 203 088 or Phil.Melville@cbre.com.au; or to Jarrad Grierson, CBRE – Industrial/Commercial, on 0413 242 240 or via jarrad.grierson@cbre.com.au.
Source: New job-creating opportunities at Peel Business Park's Stage 2 I DevelopmentWA media release, 20 May 2021
Lead image: Aerial view of Peel Business Park, February 2021. Credit: DevelopmentWA