The first round of sensory evaluation and chemical fingerprinting work is underway in the CRC's 'Bioactive components for value-add to Australian artichokes' project following the winter-spring harvest of Mt Lindesay's organic globe artichoke varieties. 
Industry partners Dr Mark McHenry and his wife Julia Anwar McHenry are hoping the project can establish the superior sensory, nutritional and health credentials of their specialty globe artichoke cultivars. The Mt Lindesay artichokes have been bred to be high in various traits, including long-chain inulin, associated with greater feelings of satiety.
"Our varieties over the last 40 years have become well-adapted to local biotic and abiotic conditions on our farm," explains Dr Mark McHenry. "We have selectively bred for unique traits using conventional breeding but are looking to new research to help us do better."
"Our priority is improving the health of our farm agro-ecology to produce quality food as naturally as we can – food that is also healthy and safe for us to grow as farmers. For us to have this idealism in our approach, we need research.
"That's why we are an industry partner with the CRC, and Murdoch University. Through new research, we're aiming to refine our farm agro-ecosystem to produce unique foods that improve the health of the farm, our own health, and [that of] those who enjoy eating it," Dr McHenry says.
The four-year project, involving Murdoch University researchers and Western Australian artichoke growers, commenced in March 2021. Six months in, they've just harvested their first samples from the winter artichoke crop for sensory evaluation and nutritional analysis.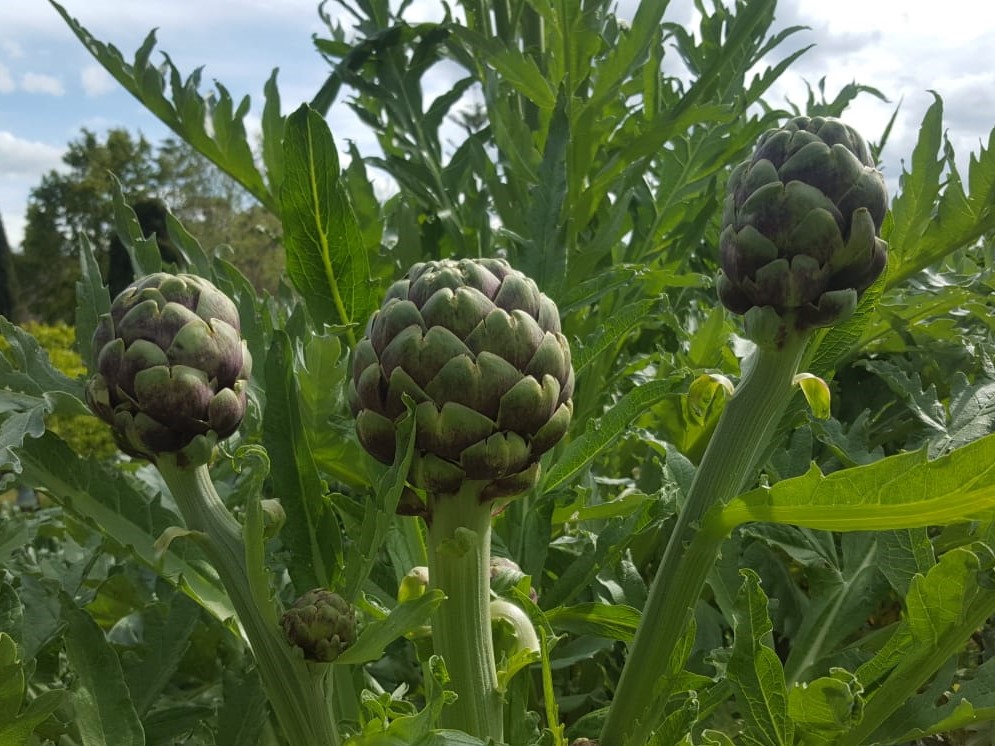 Sampling for sensory evaluations using VAS ratings for specific traits
On 24 August, Murdoch University project team members Associate Professor Vicky Solah and PhD student Andrew Tilley made their first five-hour trip south from Perth to Denmark, WA, to collect artichoke from the winter-spring 2021 crop. Six artichoke types with different flower morphology were collected.
The samples will be used to train a sensory panel and run preliminary sensory evaluations in early September, Assoc. Prof. Solah says.
"Our research will use a quantitative sensory method which enables values to be added to the defined descriptors," she says.
The Murdoch project team will deploy a visual analogue scale (VAS) rating system that allows reporting of traits separately.
"The VAS chosen is a 10-centimetre unmarked or unstructured line, labelled or anchored at its ends with the 'minimum and the maximum rating' for a particular quality aspect, such as how aromatic the artichoke is, or its flavour – for example, sweetness, or bitterness – and its texture, or tenderness," Assoc. Prof. Solah explains.
While there, they took the opportunity to collaborate on what descriptors would be most useful in the sensory evaluation – and to check out the organic farming operation at Mt Lindesay.
"It was extremely valuable to spend time with Julia [Anwar McHenry] and Mark McHenry to review the sensory evaluation descriptors for the trained panel, " Assoc. Prof. Solah says.
"Distance is a challenge, but a major highlight of this research was staying at the beautiful McHenry farm and getting to know our fellow researchers and their lovely family."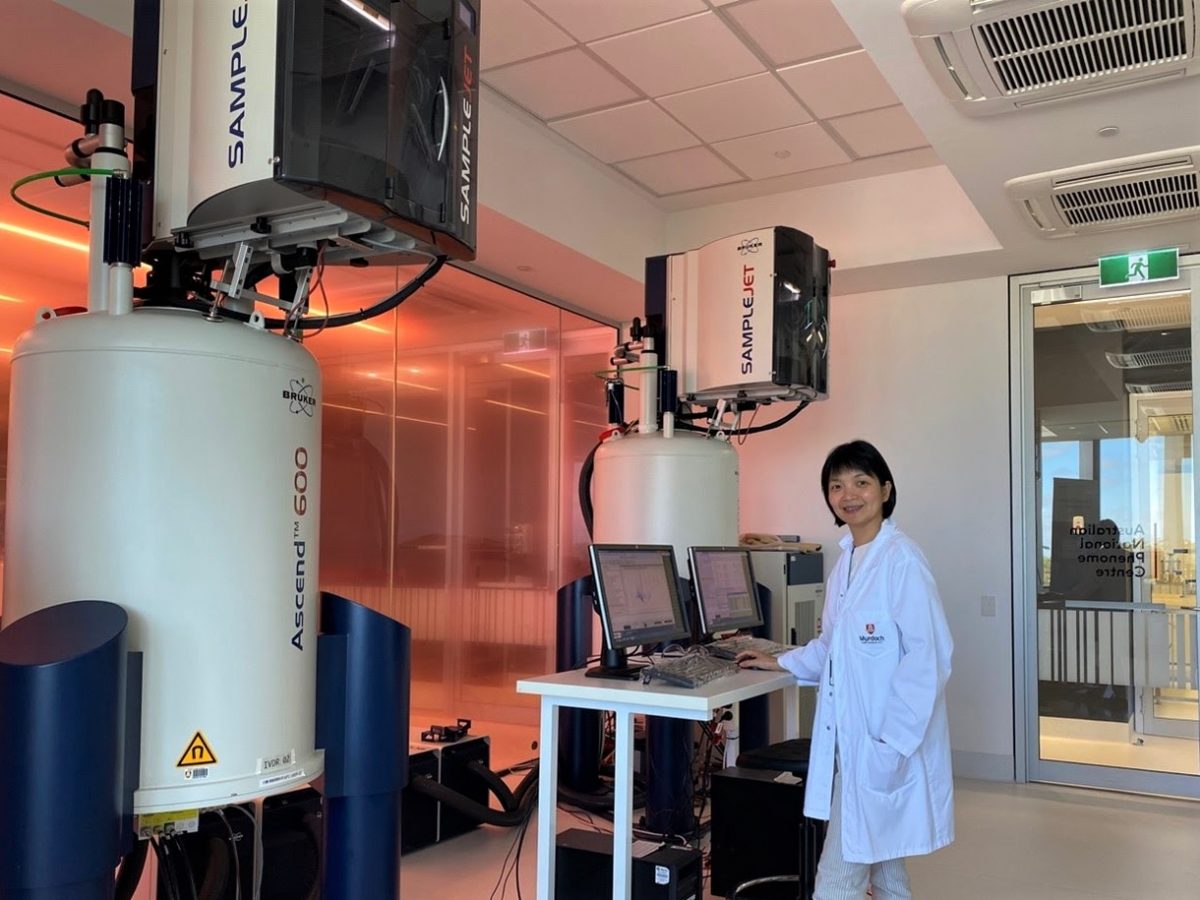 Metabolic phenotyping – a 'fingerprinting' approach to food provenance
Over at the Australian National Phenome Centre Lab on Murdoch campus, project research lead Dr Ruey-Leng Loo is ready to apply advanced metabolic phenotyping techniques to provide detailed fingerprints of the Mt Lindesay's first artichoke samples, from an early-harvest cultivar.
By generating detailed fingerprint information about a food, researchers can establish its precise nutritional composition, she explains. "We can use this information to compare different food products," Dr Loo says. By this means, one grower's artichokes could be shown scientifically to be nutritionally superior to another's.
"This 'fingerprinting' approach … enables industry partners to monitor and verify food quality, underpin[ning] the commercialisation of high-value nutraceutical food products," Dr Loo says. "It also enables stakeholders anywhere along the supply chain to ascertain food-product attributes such as composition, quality, contamination, authenticity and nutritional efficacy."
Dr Loo's ultimate goal is to develop an "easy-to-use, robust and high-throughput system" that will allow specialty growers like the Anwar McHenrys – and the food industry more broadly – to incorporate fingerprinting approaches in their production systems, enabling measurement and monitoring of food products in real time, she says.
By the end of the year, the project team hopes to have initial data from the first sensory and nutritional evaluations.
The 'Bioactive components for value-add to Australian artichokes' project will run until early 2025.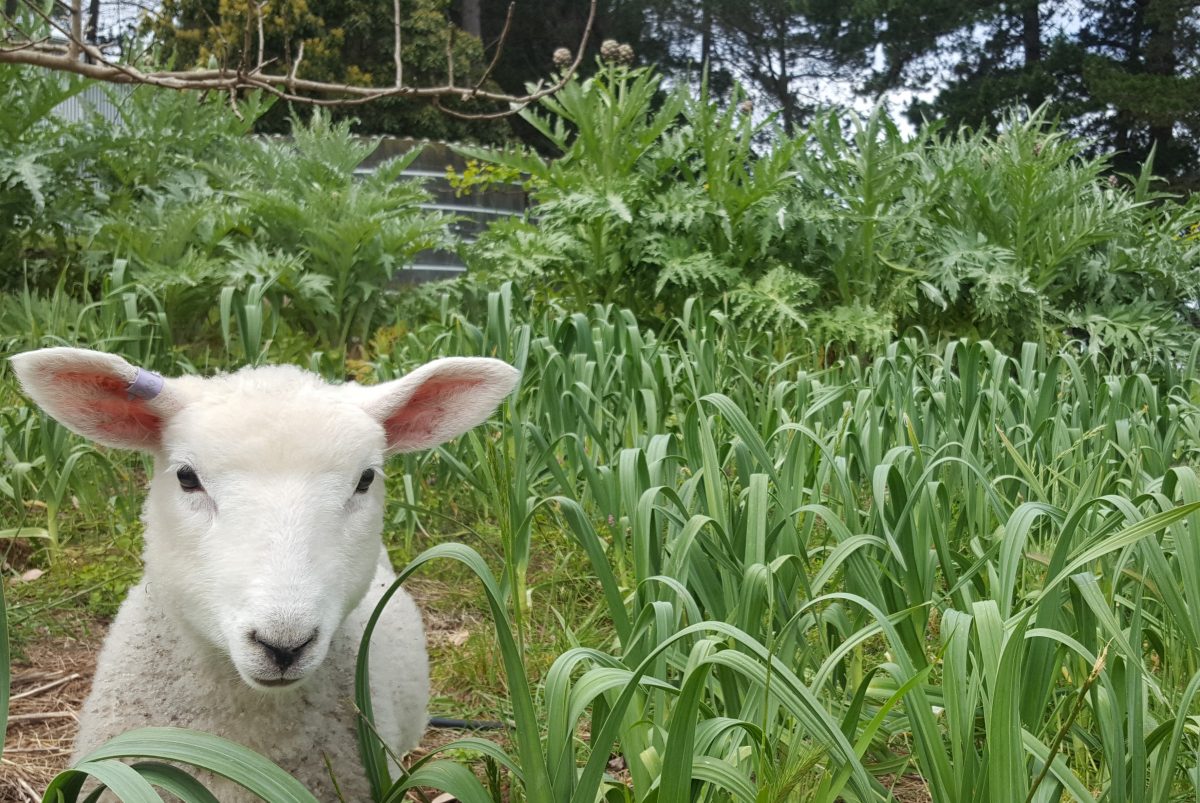 More about the Artichokes project
The four-year Future Food Systems CRC project, commenced in March 2021, aims to analyse and validate key chemical signatures of globe artichokes, in particular with respect to inulin, to guide future breeding and commercialisation activities.
This metabolic phenotyping ('fingerprinting') work is being undertaken by project research lead Dr Ruey-Leng Loo at the Australian National Phenome Centre. Murdoch University Associate Professor Vicky Solah's nutritional and sensory evaluations and postprandial satiety trials will complement Dr Loo's data.
In the course of the four-year project, the research team expects to develop new analytical methods and technologies for monitoring and defining the quality of globe artichokes. The goal is to provide a robust scientific basis for understanding the unique quality and properties of Mt Lindesay's artichoke cultivars.
For further information, visit the Project page.
Lead image: Dr Mark McHenry (L) and Murdoch University researcher Andrew Tilley (R) harvest the first globe artichoke samples for sensory evaluation in late August 2021. Credit: Vicky Solah