Can Australia successfully introduce more truffle species, expanding production, extending the truffle season, realising the industry's export potential and boosting truffle producers' bottom lines? The 'Australian truffles' project aims to find out.
While comparatively small, Australia's truffle industry – concentrated in Western Australia – enjoys a high standing internationally. Most Australian truffle exports are prized black winter truffles, which sell for around $2,500 a kilogram.
Market values currently sit at $10m p.a. from primarily fresh black truffles. In 2021, our in-house calculations saw Australia export 12 tonnes, of which WA accounted for almost 95%. And direct sales of Australian truffle are set to double, then triple over the next 5-10 years as new crops and truffle species are grown.
To realise the potential returns, however, Australia's burgeoning truffle industry requires a concomitant expansion in R&D capabilities and investment. This will protect existing production and help Australian growers expand into new species, locations and agro-ecologies.
Hence, Silverplace's partnership with fellow growers and Murdoch University mycologists in a four-year CRC project, commencing July 2022, that aims to improve industry 'best practice' and introduce new truffle species to Australia.
The project has potential to triple the Australian truffle harvest season, expand the industry in a well-managed, sustainable way, and significantly increase growers' ROI.
"Advancing truffle practices and methods from an art to a science will enable WA's truffle industry to expand to become a major producer of quality culinary truffles," Wilson says.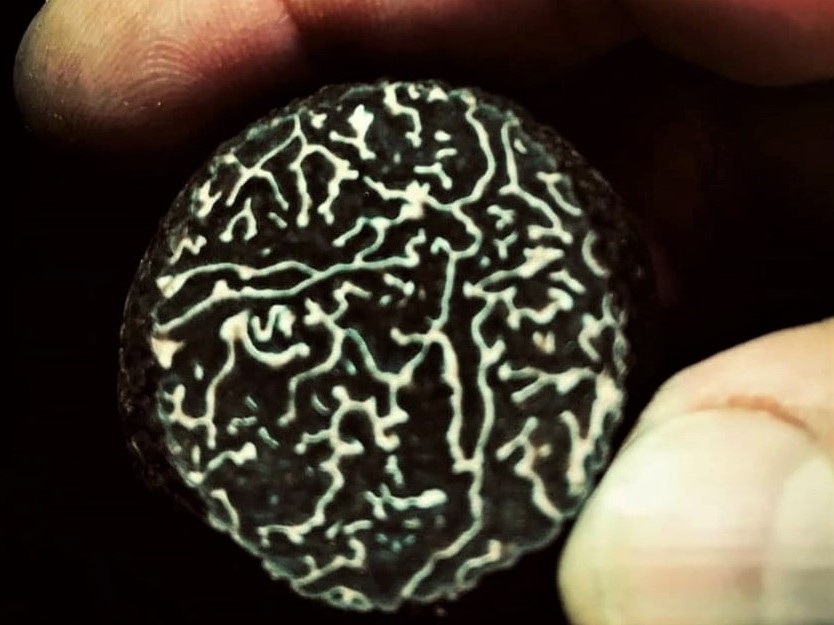 The 'Australian truffles' project
The 'Australian truffles' project is a four-year collaboration between Silverplace, mixed-farming operation Mt Lindesay, and a team of expert mycologists based at Murdoch University.
The project team, led by Adam Wilson, includes Mt Lindesay farmer-researcher Dr Mark McHenry, Murdoch University Professors Treena Burgess and Giles Hardy, and a fulltime CRC Industry PhD.
Wilson turned to fellow CRC partner Murdoch University to help address the technical challenges involved in introducing new edible truffles species, Tuber aestivum and Tuber borchii, to the WA truffle industry, and develop viable inoculum production, inoculation and potential orchard management protocols.
"We were seeking a WA-based nursery and clean laboratory capability for testing truffle tree seedlings and plantations," he says. "Prospective WA truffle growers must have access to the highest standard of inoculum, with the correct truffle species and advice about how to successfully grow truffles, underpinned by peer-reviewed science."
The Murdoch University team brings substantial expertise in mycology as well as crop trials and assessment, he says.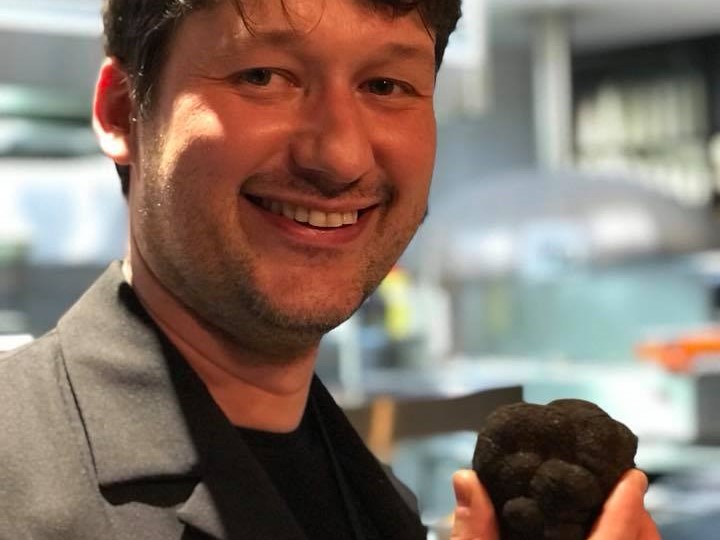 Key research questions
Many questions around truffle agronomy are yet to be answered, says Wilson – from determining suitable host trees and soils to establishing best-practice inoculation protocols and investigating potential risks – what happens, for instance, if truffle species compete over (sub)terrain and the less valuable species takes over?
Overarching research questions the project team is looking to answer are:
Can new truffle species be introduced and successfully established in West Australian conditions?
Can a 'seedling certification system' be developed to ensure all seedlings grown and sold carry a guaranteed percentage of mycelium established on their roots, as a starting point for successful cultivation?
Can the team develop suitable seedling management protocols to maximise the potential that the two new truffle species it aims to introduce persist and produce fruiting bodies into the long term?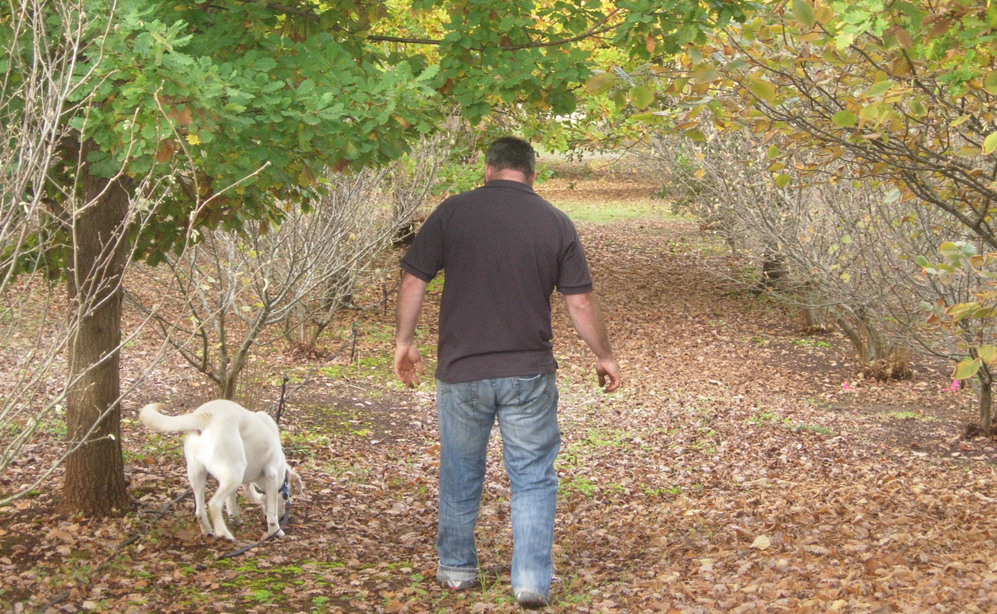 Real-world impact
The overarching goal of the 'Australian truffles' project is to expand the varietal and seasonal availability of Australian-grown truffles to benefit of growers and the wider economy. It aims to do so through ensuring a reliable supply of viable inoculated seedlings, and via scientifically verified, field-tested agronomic advice for Australian truffle growers.
This will provide certainty the domestic truffle industry needs, driving successful expansion that benefits growers and ancillary industry – and by extension, the broader economy, Wilson believes.
"Cultivating additional species allows for expansion of the seasonal truffle production system, and means we can produce truffles much sooner than the 4-8 years it currently takes," he explains. "These new species will enable a farm to grow multiple truffle species in an extended range of soil types and climates, harvesting in different seasons."
An extension of truffle production areas and volume will help solve logistical challenges with harvesting that currently threaten to limit industry growth, Wilson says.
"Truffle production over a greater range of soils, climates and seasons means harvesting and processing over many months rather than just a few weeks. This will increase efficiencies and commercial opportunities for truffle dog and handler resources, processing facilities, and export and tourism activities," he says.
The ultimate outcome? A more sustainable, profitable Australian truffle industry – and a greater variety of high-grade culinary truffles for chefs and consumers to enjoy.
Lead image: Silverplace mycologist Federico Paci with a specimen of WA-grown black winter truffle: Paci will work with Adam Wilson and the CRC project team. Image courtesy of Silverplace
Further reading
The methodology
To date, WA has produced primarily prized black winter or Perigold truffles (Tuber melanosporum), grown on the roots of host oak and hazelnut trees. Wilson has been developing inoculums for three additional WA-grown truffle species – white spring and summer truffles, and black summer truffles – and is looking to trial these on multiple host-tree species, including Pinus and Quercus species.
Right now, Wilson and McHenry are establishing the project's first orchard trial on the Anwar McHenry's Mt Lindesay property using various host trees and all four truffle species.
Nursery and laboratory trials
Meanwhile, the research team is establishing a truffle host-tree seedling nursery and clean lab capability for seedling testing at Murdoch University. The nursery and lab will be used to improve seedling production methods and practices – such as by optimising nutrition and substrates for specific host and truffle species. The idea is to produce the highest-quality inoculated seedlings possible, germinating host trees and inoculating them with truffle species under strict controls for maximum ectomycorrhizal colonisation.
Seedlings and host trees will be sourced locally from European species. The team will assess whether truffle varieties T. borchii and T. aestivum can successfully colonise and persist on the commonly grown Pinus radiata in orchard environs. Other Pinus and Quercus species will also be trialled.
Initial experiments will adapt traditional inoculation techniques using Australian and imported mycelium. This selection will be fundamental to determining the correlation between the quality of different inoculum and host seedlings. The results will provide essential information on developing robust, certified truffle cultivation protocols.
Orchard trials
After a year, successfully colonised host trees from that nursery will be planted in orchards and Once scaled-up inoculation trials will commence. The process should take around two years from experimental trials to planting.
The team will then sample and analyse mycorrhizal networks on their roots at regular intervals, starting 9-12 months post-planting and looking at soil chemical, hydrological and biological variables. The aim is to optimise agronomic and management practices to maximise persistence of the truffle mycelium on host-tree roots for each different plantation design and species combination.
The team will also extract agronomic variables sensitive to cultivating specific truffle species on their respective host trees, providing a useful knowledge base for the WA truffle industry.
Working with a university also allows for training a PhD candidate in truffle biology, seedling inoculation and the development of a standard for seedling certification for mycorrhiza colonisation on host tree roots. On graduation, the PhD will have in-demand specialist skills and a hands-on industry education.
Industry PhD – literature review, inoculations, nursery and field trials
A fulltime CRC-funded Industry PhD is being employed on the project.
The PhD will undertake a detailed literature review of the biology, ecology and commercial production of T. aestivum, T. borchii and T. melanosporum on different host species; produce the Inoculum and inoculate the Pinus and Quercus species under controlled nursery conditions; develop molecular generic protocols to confirm the presence of these three truffle species on roots of different hosts in the nursery and field.
The PhD will run nursery substrate and nutrition trials to ensure optimal conditions for the successful inoculation of different host seedlings with T. aestivum, T. borchii and T. melanosporum – including dual truffle species inoculations.  They'll also conduct field trials using different planting methods.