In a $6.8 million industry-oriented collaboration, Western Sydney University researchers will deliver smart new solutions for monitoring and managing horticultural crops in protected facilities ranging from polytunnels to glasshouses and vertical farms.
The collaboration, co-funded by the Commonwealth via FFS, will address commercial challenges around labour costs, pollination and diseases, supporting Australian growers by researching innovative and cost-effective solutions.
Lead researcher Professor Oula Ghannoum, from Western Sydney University's Hawkesbury Institute for the Environment and National Vegetable Protected Cropping Centre (NVPCC), said the research team will develop and test non-invasive ways to monitor key crop attributes such as yield, quality, stress, disease and pollination, providing foundation research that supports Australia's expanding protected cropping (PC) sector in transitioning to advanced, high-tech decision support systems (DSS).
"Remote sensing is widely used in broadacre farming, through cameras and sensors attached to drones or gantries, but its application to highly managed and controlled facilities is still in its infancy," said Professor Ghannoum.
"The rapidly growing protected cropping industry faces multiple challenges related to the cost and training of skilled labour; limitations in capturing, integrating, storing and processing data from various cameras and sensors; developing imaging platforms suitable for protected facilities; and training the model.
"The research aims to address these challenges by establishing a flexible decision support system.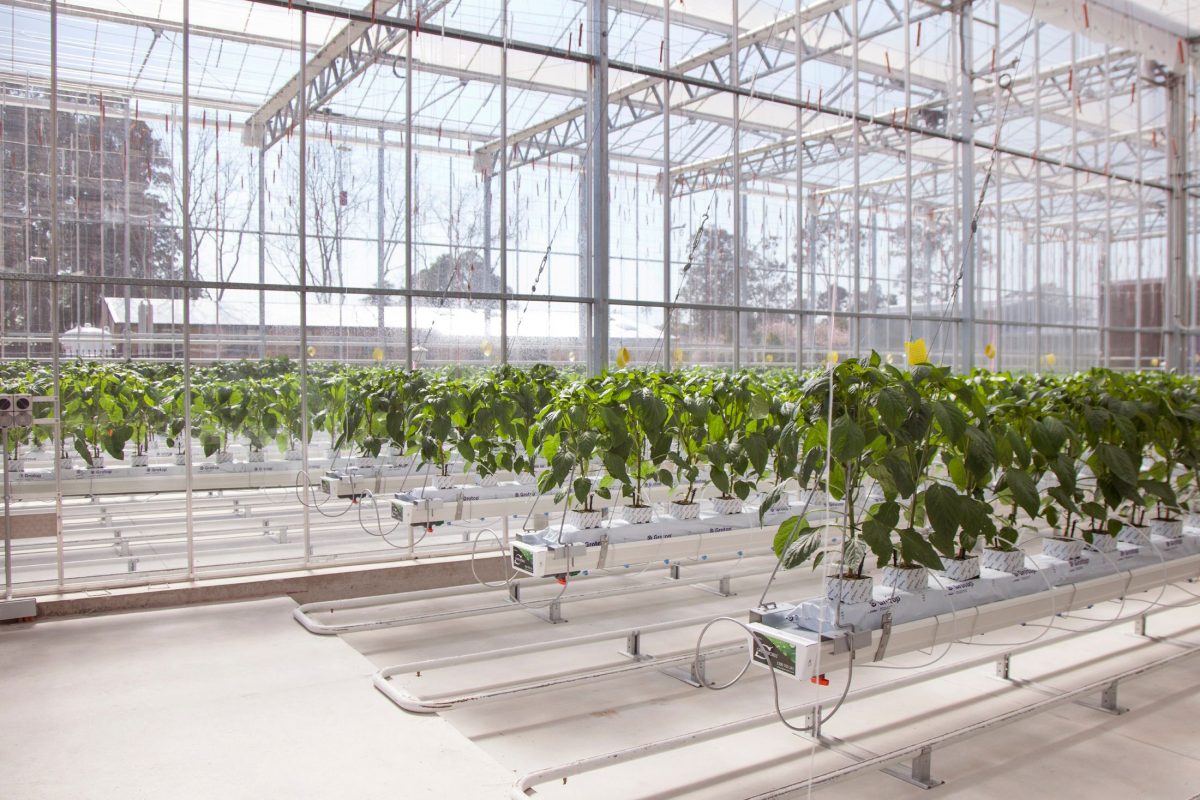 Customising smart greenhouse R&D for Australia
Innovation in protected cropping is part of a global priority to increase the sustainability and efficiency of food production systems challenged by urbanisation, population growth and climate change.
However, most protected cropping-related technologies to date have been developed for and tested in regions with temperate, cool or desert climates.
"Adapting new protected cropping technologies to subtropical and tropical climate conditions will reduce reliance on imported technology and has the potential to lower the cost of production for protected crops, bolster resilience in Australia's domestic food supply chain, and increase our global competitiveness," says Western Sydney University HIE's Distinguished Professor David Tissue, NVPCC Director and FFS Program 2 lead.
"This project is taking a pragmatic approach to 'smart' greenhouse R&D in Australia, directing efforts toward practical, integrated solutions that meet local needs and cost structures, involving collaboration between plant scientists and industry professionals."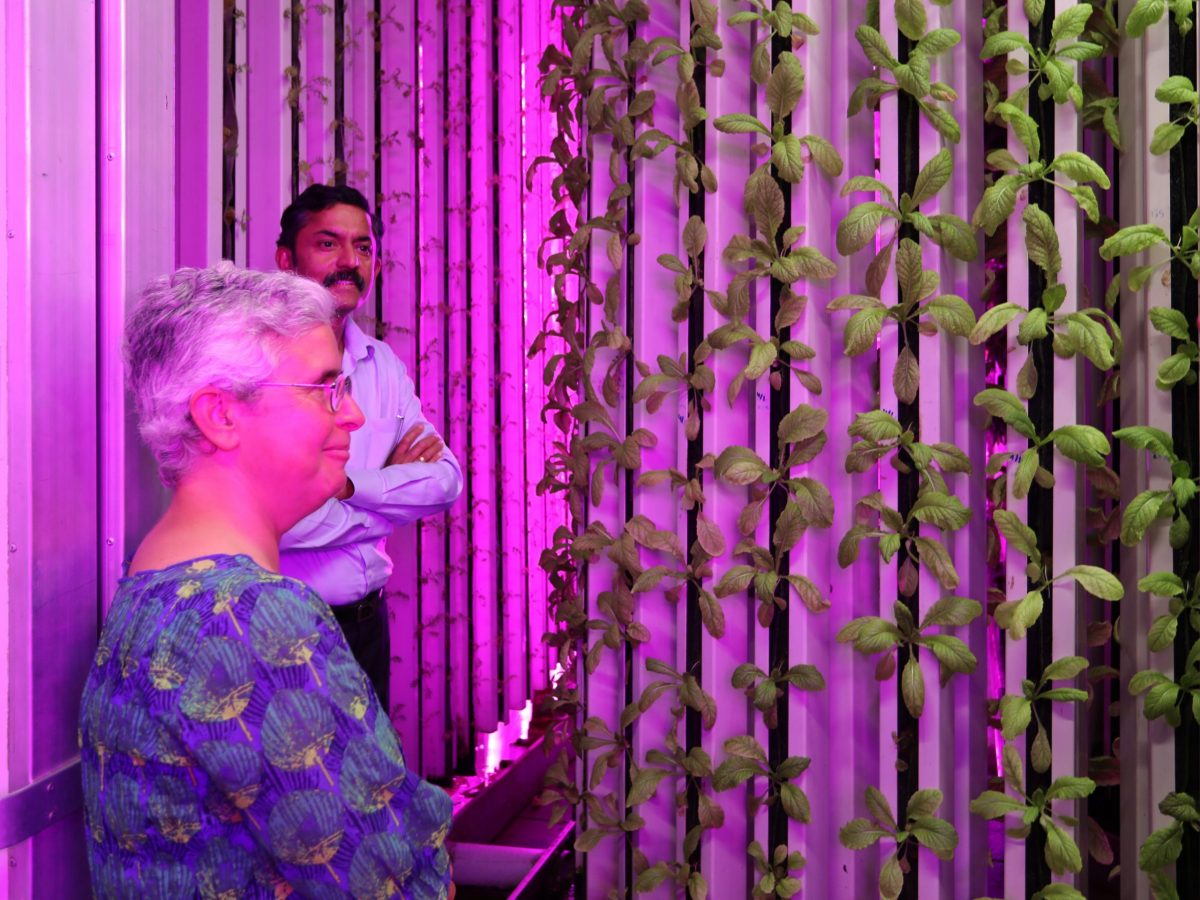 Imaging, sensing and spectra-shifting solutions: Research, validation and trials
Initially, the research team will test and develop cost-effective imaging and sensing solutions for near-real-time monitoring of crop growth, nutrition, health, fruit yield and quality in the NVPCC experimental glasshouse.
Following the validation of solutions deemed most promising, trials will commence in commercial facilities including Vertical Patch's high-tech indoor urban vertical farms in Sydney's CBD and a large-scale vegetable production facility on New South Wales' Central Coast.
"We are agri-tech innovators, changing the shape of agriculture in Australia. An emerging market overseas, vertical farming looks to increase production and to mitigate the detrimental environmental and social impacts of conventional agriculture on our land," said Mr Wayne Ford, CEO of Vertical Patch.
"The innovative solutions behind Vertical Patch's technology lower the carbon footprint of farming practices, including decreasing water use and transportation time; utilising solar energy; and making the most of unused spaces.
"This partnership will capitalise on data collection and management as well as optimising the light spectrum reaching plants, which is crucial for fully indoor vertical farming.
"The aim is to optimise our farm systems to maximise our supply of premium, hyper-local fresh produce to local restaurants and to export our farms and technology overseas."
Dr James Krahe, CEO of FFS, highlighted the potential of the collaboration.
"This is a foundation project in the protected cropping space – one with the potential to bring about transformational change in this exciting horticultural sector, and greater profits for growers," Dr Krahe said.
The five-and-a-half year 'Automated Crop Monitoring for Protected Cropping systems' project will run until mid-2028.
Industry partners also include NSW Department of Primary Industries, Episteme Solutions and Rijk Zwaan.
Lead image: A modern indoor cropping facility. Credit: Shutterstock