On 25 July, FFS industry partner LLEAF Pty Ltd opened a large-scale 'solar laboratory' at Mona Vale on Sydney's Northern beaches.
It will use the large glasshouse growing facility to trial new iterations of its light-spectrum-shifting, crop yield-enhancing agricultural films in simulated commercial glasshouse conditions.
LLEAF P/L develops light spectrum-shifting dyes that it uses to create 'colour conversion' films. These films, which can be retrofitted to the walls and roofs of greenhouses, enhance available light to enable plants to produce more cellular energy via photosynthesis. The technology helps growers produce healthy crops even in difficult environments.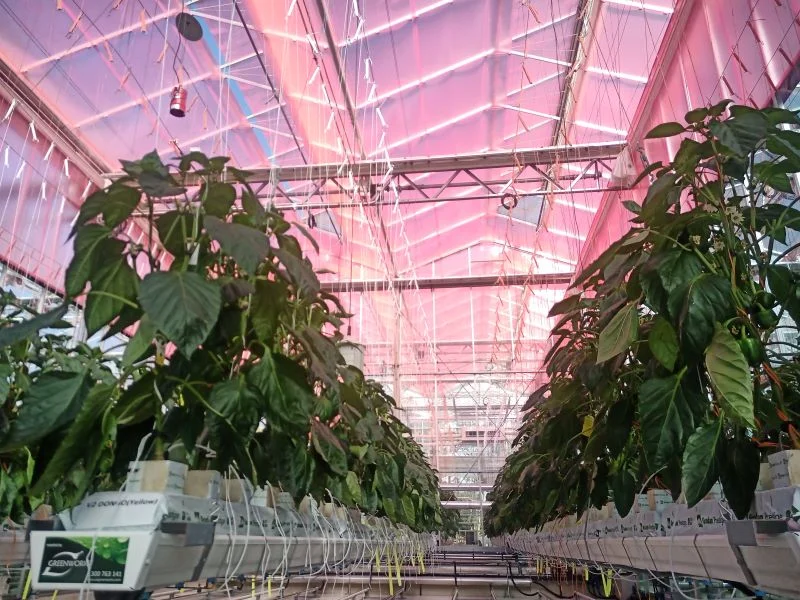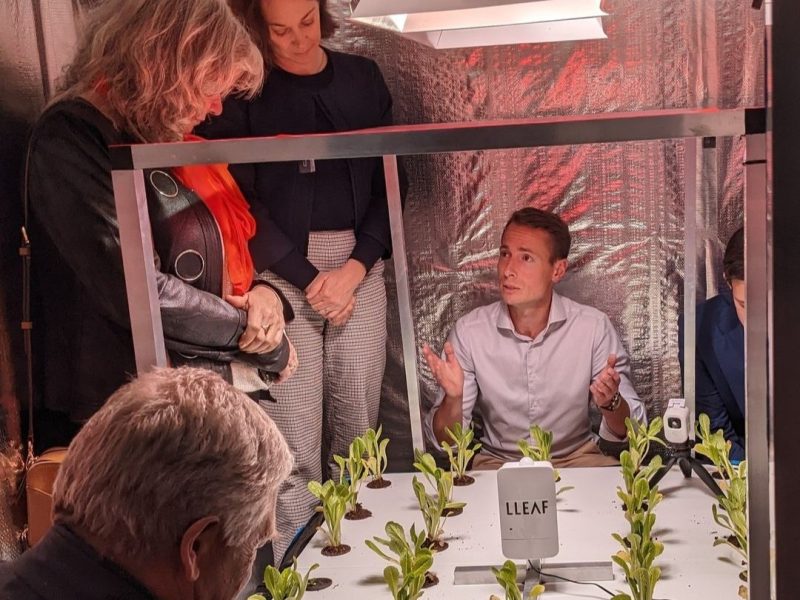 The new Mona Vale facility consists of several isolated chambers, each equipped with high-temperature plasma lamps that mimic sunlight. "These lamps produce an almost perfect simulation of sunlight and being controlled by the computer we can program the sunrise and sunset to simulate real world conditions in the lab," LLEAF chief operating officer Chris Wilkins told launch attendees.
The facility will enable LLEAF P/L to test its technology in simulated real-world conditions and deliver yield forecasts to prospective customers. It will also be used to test various connected devices.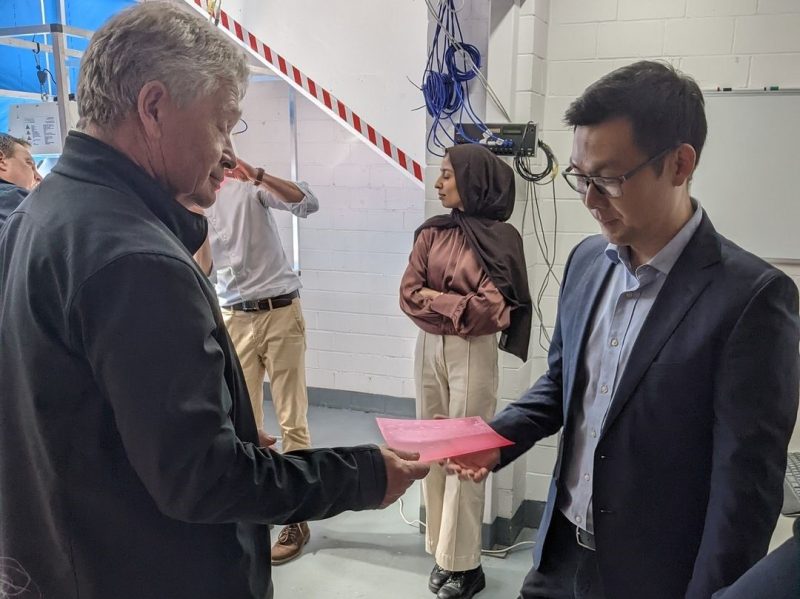 The launch of LLEAF's Solar Lab is the culmination of 18 months spent securing government backing, developing the luminescent light-emitting agricultural films (LLEAF), trialling the initial prototype and constructing the new facility – supported by a multi-million-dollar seed round.
The event was attended by the local mayor, state and federal MPs and New South Wales chief scientist Professor Hugh Durrant-Whyte.
"LLEAF's 'sunlight engineering' is really great technology that will have an impact in both agriculture and solar energy," Professor Durrant-Whyte said. "We are very proud that the NSW Physical Sciences Fund was able to assist LLEAF in establishing their commercial products."
The company received backing from the state fund in late 2021, enabling it to refine its first commercial product – a light-spectrum-shifting agricultural film known as LLEAF-Red.
The prototype film was trialled in an FFS-backed project with Western Sydney University, completed in mid-2022. That year, LLEAF raised a further $3.5 million from various climate-tech investors as well as University of NSW Sydney (UNSW), where the technology was first developed; and Sydney-based deep-tech incubator Cicada Innovations.
The company was also a finalist in the 2022 InnovationAus Awards for Excellence.
"Our community should be proud of the ground-breaking, technical products being produced that can pave a way forward in agricultural production," said Northern Beaches Mayor Sue Heins.
"[I] can't wait to see how this product is used as agricultural industries discover its benefits."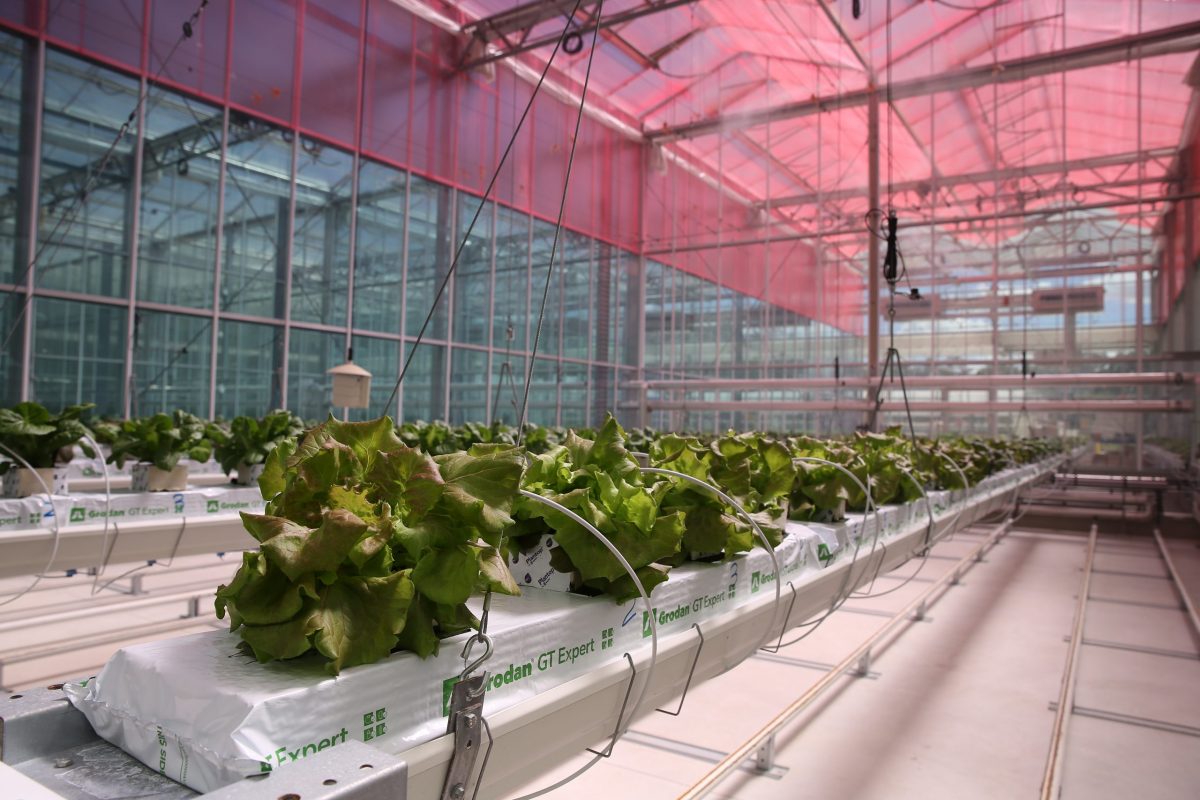 Trialling LLEAF-Red
The company honed its first product, LLEAF-Red, via a series of trials run by scientists at Western Sydney University's Hawkesbury Institute for the Environment (HIE) and backed by Future Food Systems CRC (FFS). Trials of the prototype film are ongoing within the National Vegetable Protected Cropping Centre (NVPCC), a 18,000m2 experimental glasshouse, and in polytunnels growing blueberries in another FFS collaboration, involving WSU scientists and NSW Department of Primary Industries (DPI). In initial NVPCC trials, LLEAF-Red was found to improve yields in climbing and fruiting vegetables and lettuce crops by up to 20 per cent, director Dr Alex Soeriyadi says.
Lead image: Attendees at the official launch of LLEAF P/L's new Mona Vale Solar Laboratory, including Future Food Systems' Luke McQuillan. (fifth from L) and Dr Alex Soeriyadi (far R). Image courtesy of LLEAF Pty Ltd
Source: Sun-shifting startup LLEAF opens vast new Sydney laboratory I AusIndustry (InnovationAus.com) 25 July 2023