PhD student Claudia Vacca's interest in biological science led to a passion for combatting plant pathogens: specifically, developing new methods of early detection and intervention of diseases in everything from trees to potatoes.
It has taken them from Chicago, USA to The University of Edinburgh, Scotland, the UK's Forest Research institute, Cambridge University's Gatsby Plant Science Summer School – and, most recently, to Western Sydney University in Sydney, Australia. Here, Claudia is working with leading crop scientists at WSU's Hawkesbury Institute of the Environment and major grower-distributor Perfection Fresh on a Future Food Systems-backed project to improve resilience in Broccolini™.
USA: From classical languages to biological sciences
Claudia's journey began in the realm of classical languages, where their fascination with ancient texts and philosophical exploration formed the bedrock of their academic pursuits. Armed with a Diploma di Liceo Classico, their mastery of subjects such as Greek, Latin and Philosophy provided a strong foundation for the intellectual journey that awaited.
Their trajectory took an unexpected turn as they ventured to The University of Chicago in 2015, while still attending high school. They were awarded a scholarship to participate in the Research in the Biological Sciences (RIBS) program, and immersed themselves in cutting-edge laboratory techniques such as RNAi, PCR and fluorescent microscopy. This experience solidified their love for science, with the program allowing an intriguing intersection of classical curiosity with modern scientific exploration.
The passion and resourcefulness shown during their final project at RIBS – which aimed to comprehend the influence of serotonin on Caenorhabditis elegans – awarded them a coveted position as a RIBS 2 participant. This involved an internship in a University of Chicago lab during 2016, where Claudia immersed themselves in the intricacies of fly development in the evolutionary developmental biology (evo-devo) lab. Here, the convergence of classical curiosity with modern scientific exploration solidified their love for science.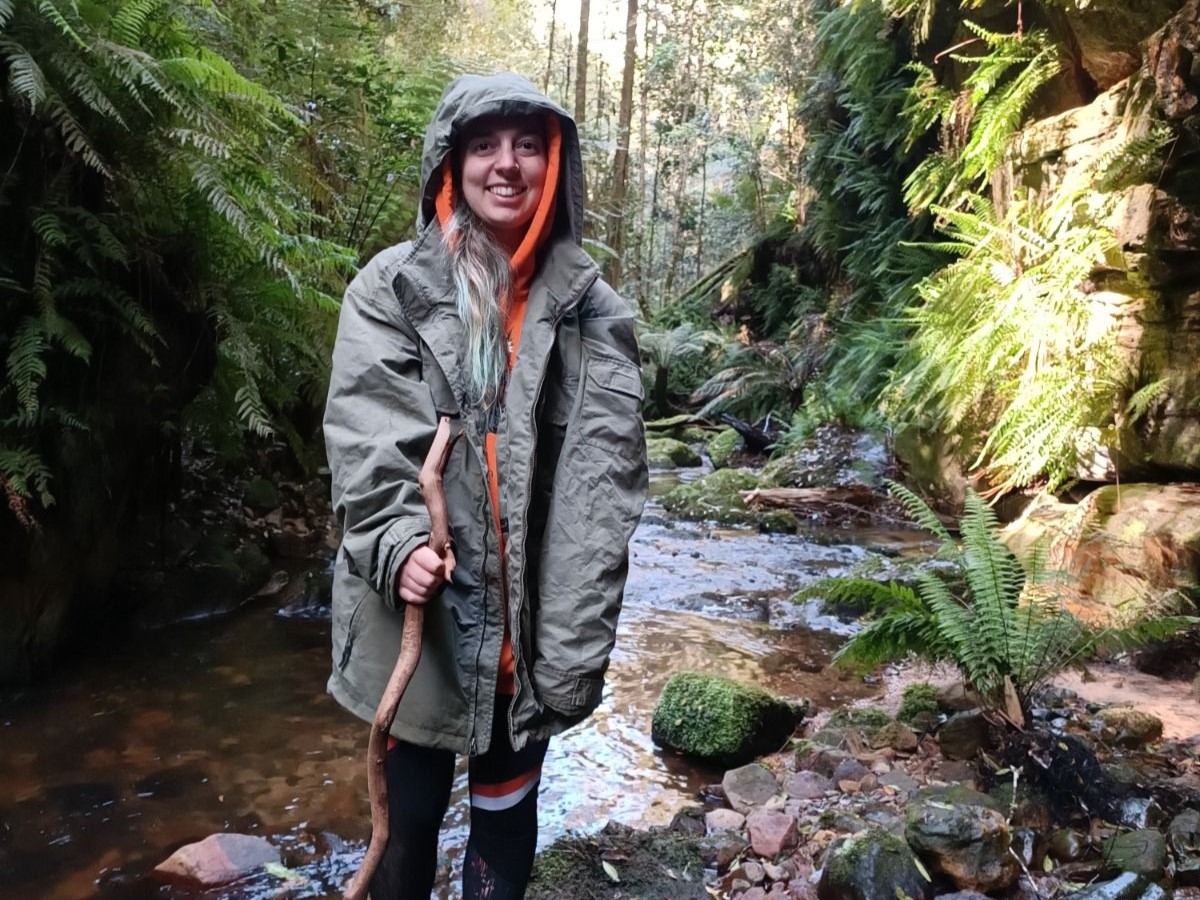 UK: Plant science, forest management and plant pathogens
Claudia's academic odyssey continued with a Bachelor in Biological Sciences with a Plant Science Honours at The University of Edinburgh, a journey they completed with distinction in 2021, earning a first-class degree. Their dedication and adaptability were evident as they delved into courses encompassing plant biotechnology, evolution and plant geography.
However, it was an immersive internship at Forest Research that truly ignited Claudia's fervour for plant pathology, enabling them to delve deep into the intricacies of plant-pathogen interactions. "I assisted on research into sudden death in oak trees," Claudia recalls. "My project, centred on detecting the presence of Phytophthora ramorum in soil material attached to felling machinery, underscored the vital role of molecular aspects and techniques in combatting plant diseases. This experience not only provided me with hands-on field exposure; it opened a window into the practical applications of my academic pursuits."
The Forest Research internship became the catalyst that spurred Claudia's passion for plant pathology. Witnessing firsthand the implications of plant diseases and the strategies employed to mitigate them resonated deeply, shaping their academic and research trajectory.
However, Claudia's journey goes beyond the confines of labs and research spaces. As a dedicated member and later, leader of the Edinburgh Conservation Biology Society, they organised captivating discussions and amplified outreach efforts, resulting in an increase of attendance. Their leadership and educational efforts were equally evident during their role as a Workshop Demonstrator at the Gatsby Plant Science Summer School, where a knack for imparting plant identification skills based on unique characteristics to undergraduates reflects their down-to-earth approach to education and leadership.
Claudia's commitment to applied science flourished during their tenure as a Laboratory Technician. The role, spanning Eurofins Biomnis and The University of Edinburgh's Institute of Genetics and Cancer, involved processing PCR COVID-19 test samples.
The precision and industry experience gained in this role are pivotal in Claudia's PhD research, which involves collaboration with leading Australian grower-distributor Perfection Fresh and highlights the vital role that practical skills play in bridging academia and real-world applications.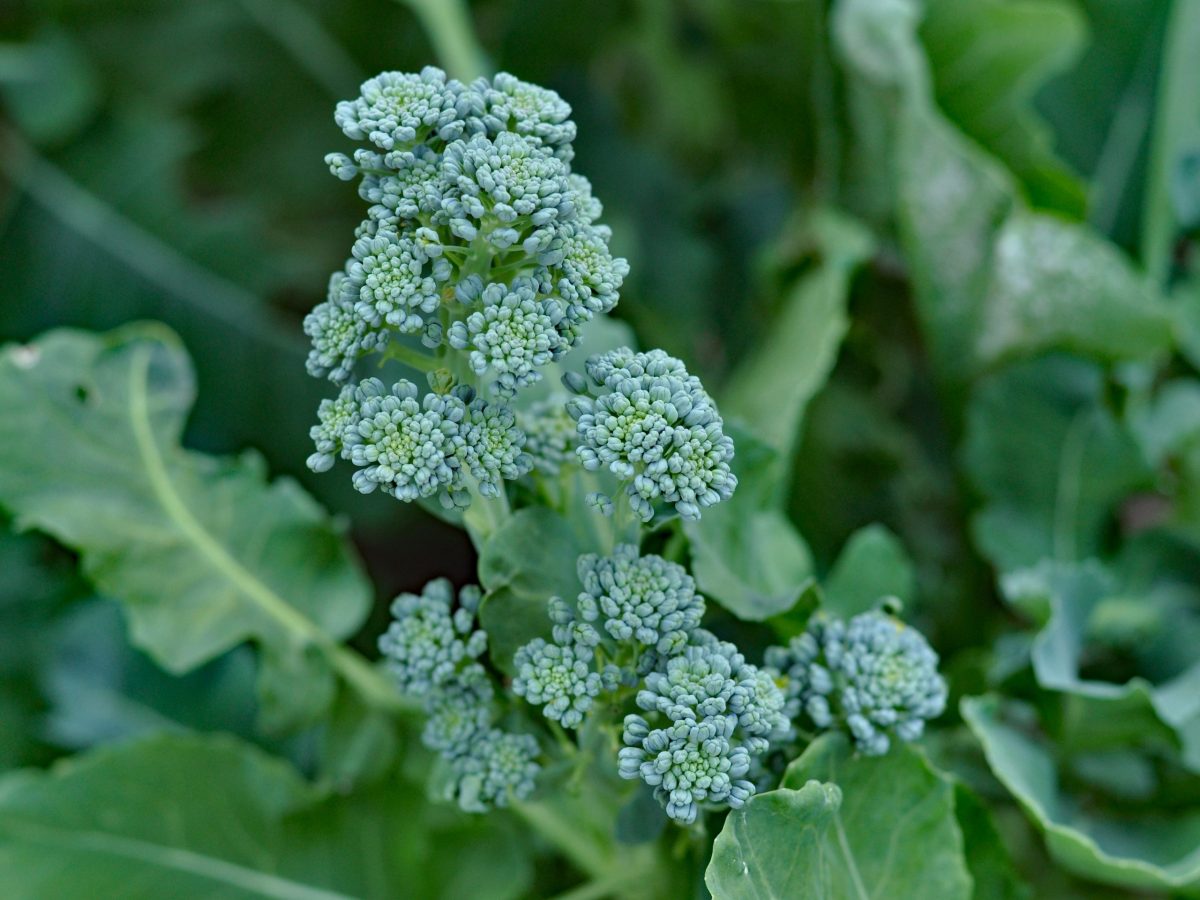 Australia: Boosting resilience and health in Broccolini™
In 2022, Claudia travelled to Sydney, Australia to take up a Future Food Systems Industry PhD scholarship at Western Sydney University's Hawkesbury Institute of the Environment (HIE), joining the 'Delivering new solutions that improve the quality and yield of Broccolini' project research team.
Supervised by HIE Director and project lead Professor Ian Anderson, Claudia's pioneering research focuses on developing novel technologies to bolster plant resistance to fungal pathogens. Their doctoral project is investigating the use of alternative substrates to enhance plant resistance in Broccolini™, a delicate crop that project industry partner Perfection Fresh grows and distributes across Australia.
Claudia's work in defining a transcriptomic profile of plant-pathogen interactions and developing early detection methods through hyperspectral imaging and deep machine learning showcases their comprehensive approach to scientific exploration, with the research combining innovation and practical impact.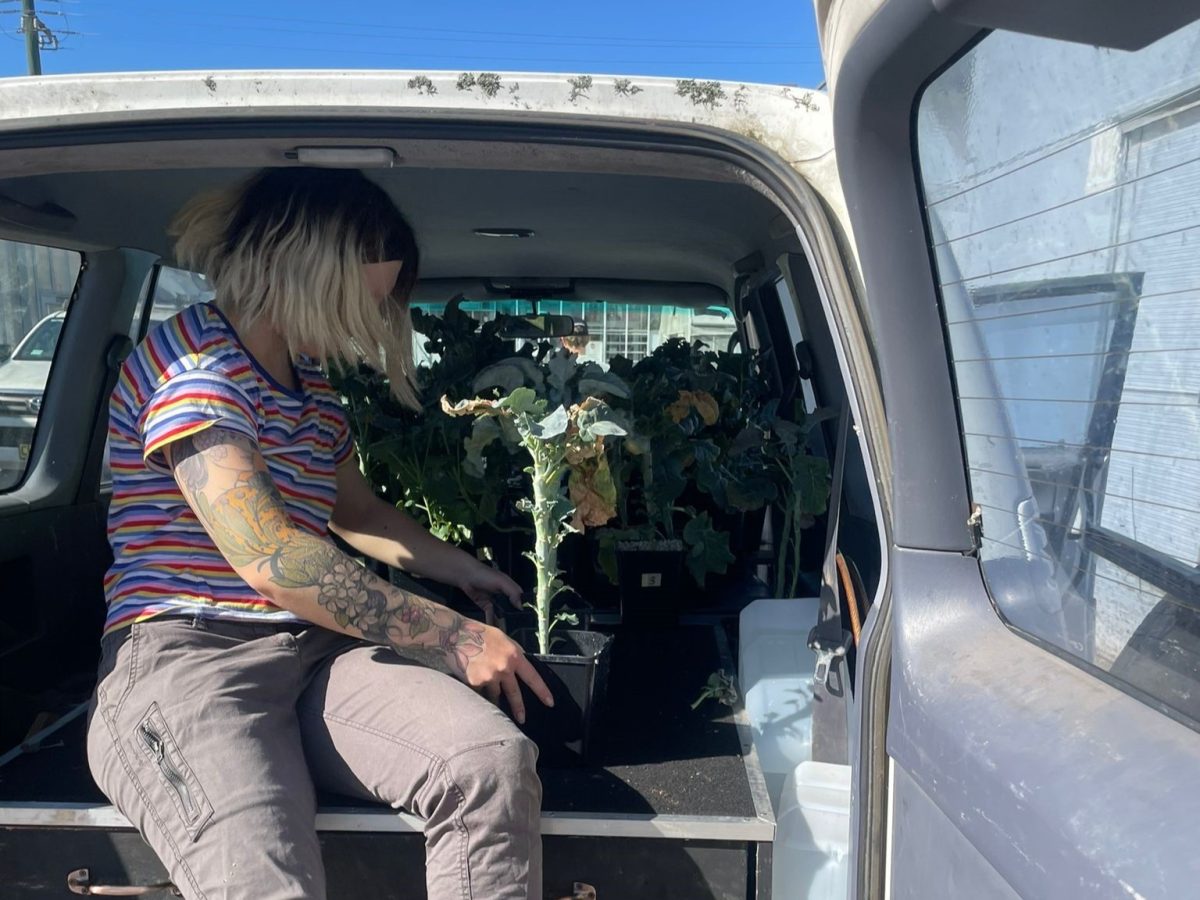 "My thesis focuses on the development of novel technologies to bolster plant resistance, with a focus on the major diseases that affect Broccolini crops," Claudia says.
"Broccolini are such a delicate crop; in Australia especially, they are just being attacked by all kinds of diseases, mainly rusts, mainly because of climate change. And it's become increasingly difficult to cultivate them outside. So what's being researched is how to move cultivation completely indoors.
"And so part of my research is looking at which substrates to use to grow these crops, and what sort of molecular techniques we can use to actually engineer pathogen resistance.
"I love being able to tackle difficult problems and come up with innovative solutions. My main area of interest is plant pathology, and being able to work on pathogens that have a real effect on food production is an amazingly satisfying challenge.
"I aim to provide practical, sustainable and cost-effective solutions that will help growers in Australia and beyond."
Lead image: Claudia Vacca, a PhD student with skills honed at keading universities in the USA and the UK, is now an FFS Industry PhD scholarship-holder engaged on a Broccolini™ improvement project with industry partner Perfection Fresh at Western Sydney University's HIE. Image courtesy of Claudia Vacca.