In 2020, Sachin Chavan, a post-doc researcher based at Western Sydney University's Hawkesbury Campus, authored a research report for the CRC titled 'Protected cropping: Current technologies and target crops'.
The research was conducted by Dr Chavan with input from WSU colleagues Dr Chris Cazzonelli, Professor Zhonghua Chen, Associate Professor Oula Ghannoum, and Distinguished Professor David Tissue.
Now, the report has been chosen as the cover feature for the June 2022 issue of Crops – a Special Issue  focused on Advances in Protected Cropping Technology.
Crops is an international, peer-reviewed, open access journal on the science and technology of crops, published quarterly online by MDPI.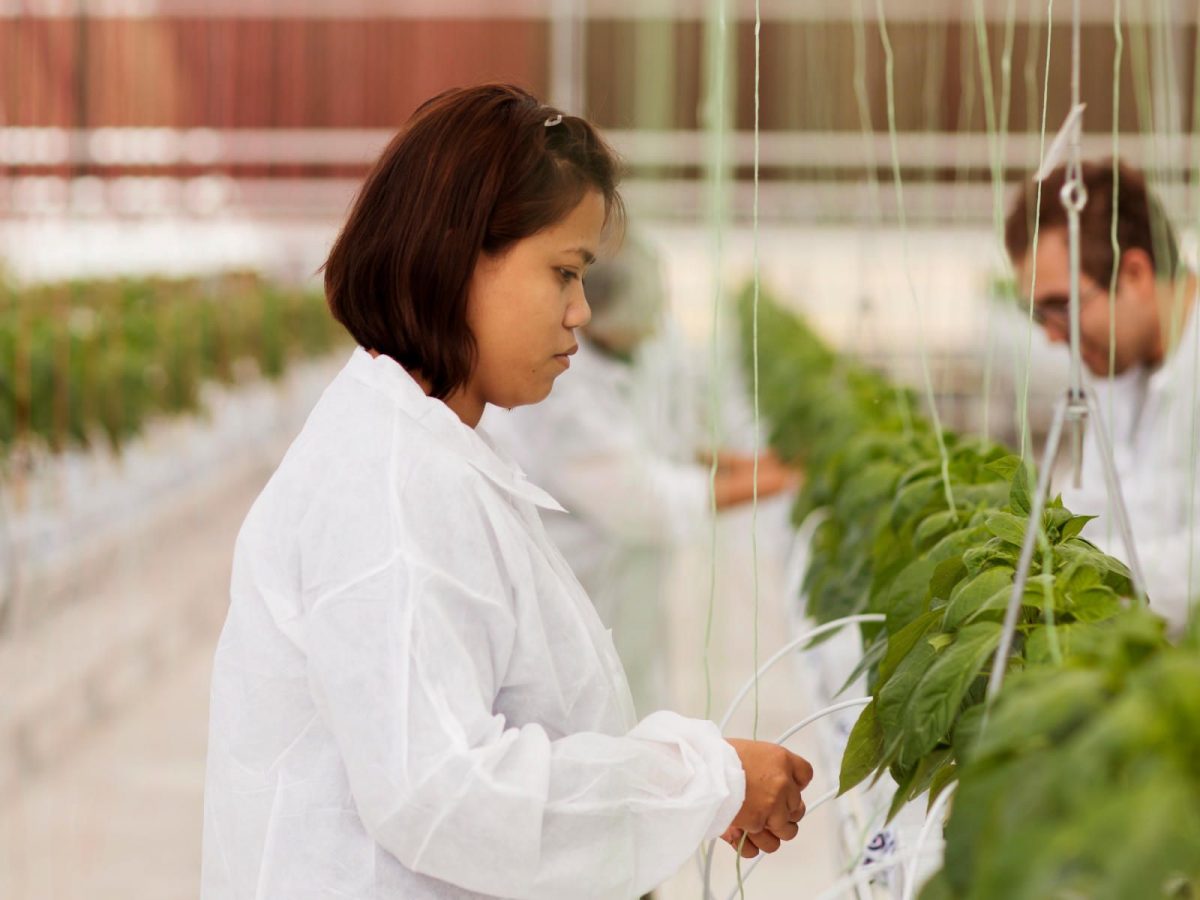 Addressing the Australian protected cropping sector's pain points
'Protected cropping is Australia's fastest-growing food-producing sector, with huge growth potential; however, it requires scientific and technological solutions to become a key global player,' the report states.
Sachin et al explore an array of solutions that could help Australia's indoor horticulture growers optimise crop quality and yield, cut input and labour costs, and minimise environmental harm. Some solutions involve technology and automation; others are biological.
'Funding support and practical technological innovations – new methods of biological control; solutions for partial automation of tasks like irrigation and temperature control – could help growers using low-tech systems transition to more productive, profitable medium-tech ones. [However] to compete with large-scale food production … [these facilities require] solutions generated by industry-university collaborations: new crop genotypes, integrated pest management, automated fertigation, climate control and robotic assistance in crop management and harvest,' the report states. 'Meanwhile, high-tech glasshouses would benefit from incorporating technological advances in crop physiology, fertigation, recycling and lighting.'
Read the report as published on the CRC's website here.
More about Dr Sachin Chavan
Sachin Chavan joined the Hawkesbury Institute for the Environment (HIE) as a postgraduate student in August 2014 and has been working as a research fellow since January 2018. His research is focused on plant physiology and biochemistry, principally in crop plants.
Currently, Dr Chavan is working as a post-doctoral research fellow in greenhouse horticulture, on a major project entitled 'Research and operations to trial innovation glass and photovoltaic technologies in protected cropping' with Distinguished Professor David Tissue.
The project is assessing the impact of various innovative glass technologies on plant growth, physiology, yield and metabolic quality in a controlled environment in which levels of CO2, temperature, nutrients and irrigation are precisely managed.
It involves deploying novel crop cover materials including light-shifting Luminescent Light Emitting Agriculture Film (LLEAF) and radiation-limiting Smart Glass (SG ULR-80) film aimed at reducing energy and resource use in glasshouses while maintaining or improving the crop productivity.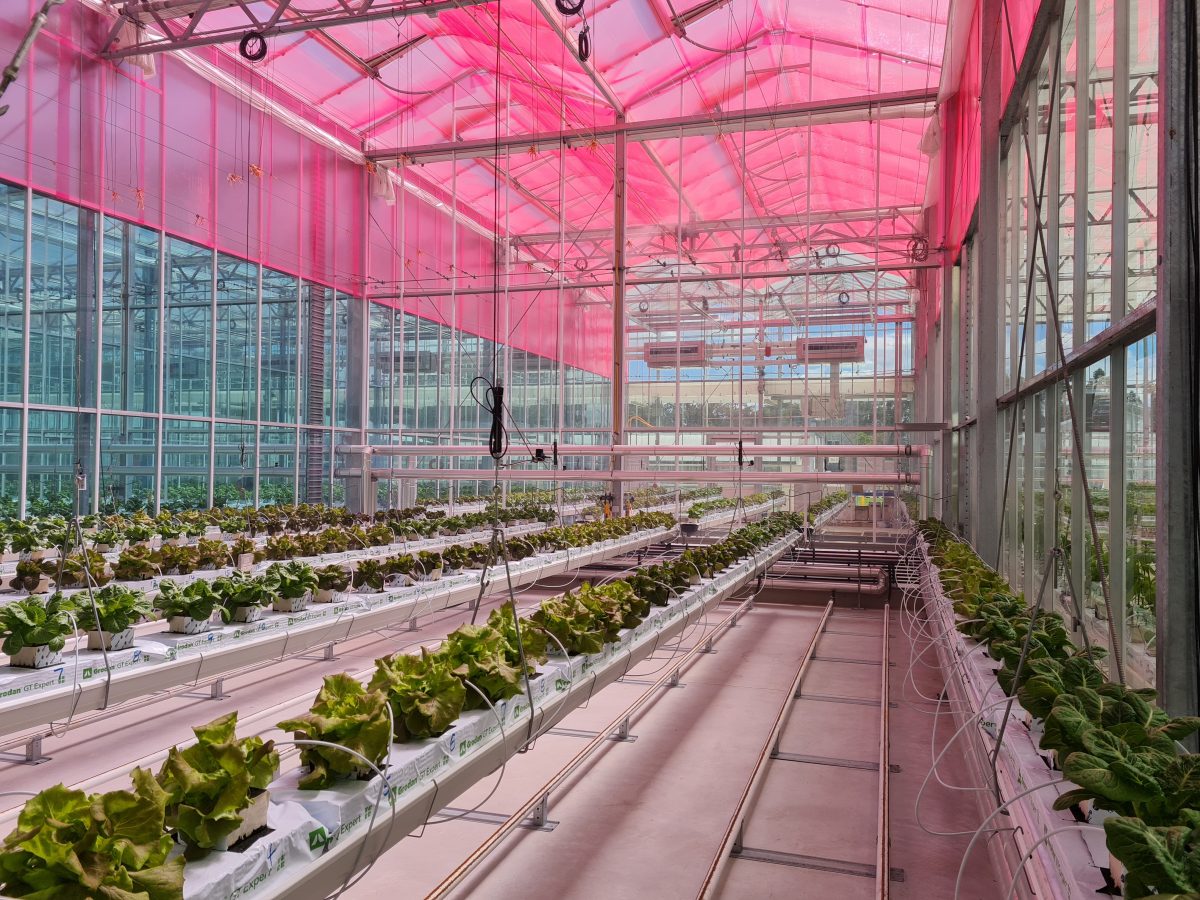 More about CRC protected cropping projects
CRC projects in the protected cropping space involving researchers at Western Sydney University and other CRC partners (including Hort Innovation, Protected Cropping Australia, University of New England, NSW DPI, WBS Technology, LLEAF Pty Ltd, Rjik Zwaan and more) address many  of these issues.
Chavin, Cazzonelli, Ghannoum, Chen and Tissue are all currently engaged in Future Food Systems CRC projects in the indoor cropping space: some comparing the growth and yield of various crops shaded by prototype light-shifting films, others exploring novel pollination solutions; pathogen prevention; and IoT systems that control key inputs autonomously.
To read more about CRC projects in the protected cropping area (Research Program 2), click here.
Lead image: Report cover (section). Credit: William Ngo / Future Food Systems CRC