From the outside, the Northern Rivers region of New South Wales seems idyllic. Rainforests, mountains, beaches and Byron Bay. But the past few years have made life harder for many who live there, with Black Summer bushfires, the COVID-19 pandemic and intense flooding.
These disasters have exposed a key vulnerability: food. While it's often assumed Australia's strong agricultural sector means we are secure, these successive disasters show the danger of this assumption.
Much of this region's food is trucked in from cities and food grown in the region transported out. The 2022 flood crisis damaged farms, cut off roads and freight lines, and inundated cool storage facilities. This, in turn, led to empty supermarket shelves. And not just for a day. In Lismore, they were empty for weeks or up to four months for major supermarkets.
Our new research found that shortening supply chains will be vital to make regions more resilient to these shocks – as well as drawing on community efforts such as farmers' markets.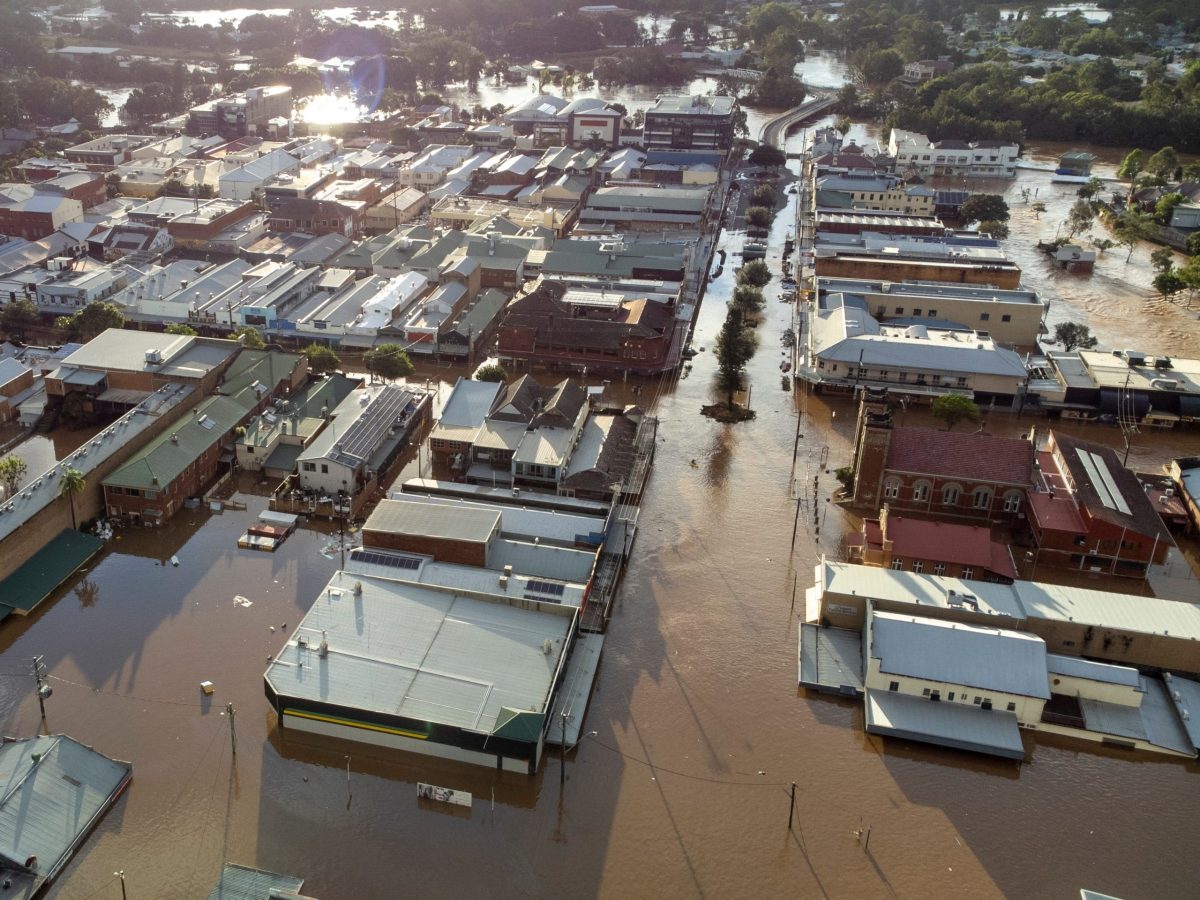 Shorter supply chains are stronger supply chains
During the floods, food supply chains bent or broke. Food simply couldn't get into some towns in the Northern Rivers. You could see the evidence: empty supermarket shelves and major impacts on food-based livelihoods including grocers, cafes and other local businesses.
As a local food business owner told us: "We are not making any money at the moment, just working to maintain customers."
What's the solution? First, we must think of food as a local system rather than a linear supply chain.
Communities move fast while government often moves slowly
In the wake of the floods, an inquiry found a worrying lack of preparedness or ability to respond by the state government. The community had to respond as best it could.
Local farmers' markets reopened in a week after the major Lismore flood in February 2022, thanks to the work of managers, farmers and volunteers who worked to clean up muddy sites and supply food. As one helper told the ABC: "Everywhere is closed – that's why we wanted to open the farmers' market, because everyone's out of supplies."
Without trucks, supplies came from local farmer networks, existing stocks and supplies, people's own pantries and, when the floodwaters receded, from unaffected food outlets south and north of the region. As a farmers' market manager told us: "Supermarket shelves were completely empty [but] we had all this produce."
The people running local food exchanges and pop-up kitchens served and delivered food to those who couldn't access food on their own. They could do this thanks to the town's strong community networks. As a resident put it: "It was more a case of community coming together, rather than it come from anywhere else."
During and before the disasters, local food champions have been testing and sharing resilient farming approaches, diversifying food production and ensuring equipment is flood-resilient and easily repairable.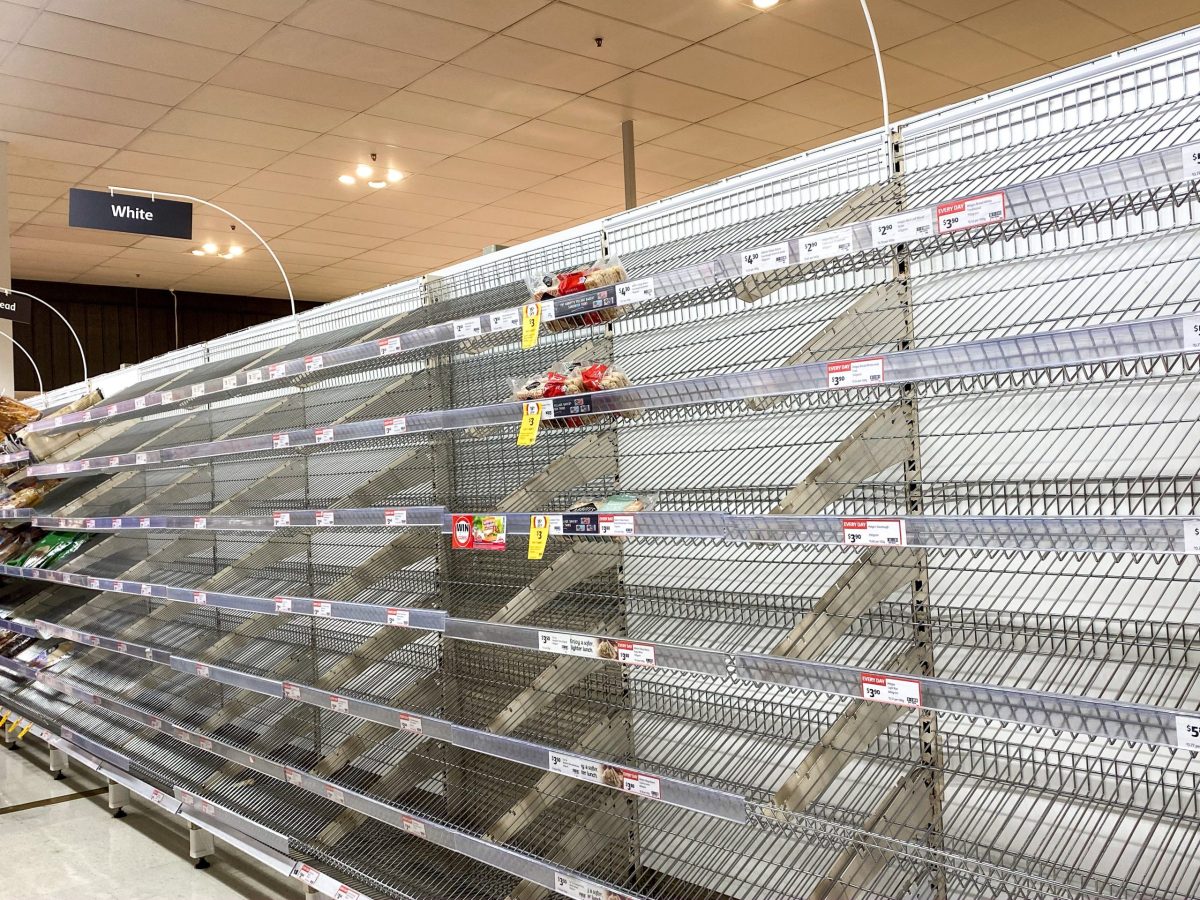 Food insecurity is on the rise – and worsened by disasters
Food insecurity was already a major problem across Australia before these successive shocks. But it's surged even higher as the nation weathers the economic fallout from the pandemic and rising living costs.
In 2022, Foodbank reported that one-third of Australian households had problems with finding enough to eat.
Our study found food charities in the Northern Rivers were also disrupted by the floods. A year on, the sector is still require funding and resources to meet ongoing demand.
We also found there was hidden demand for even more food assistance. For instance, one remarkable Lismore resident cooked more than 1,400 meals a week in their home kitchen to donate to people who didn't feel comfortable or able to go to food charities. They carried on doing so for 10 months afterwards. As the resident said: "Most days I could have given meals out twice over as there was just so much need."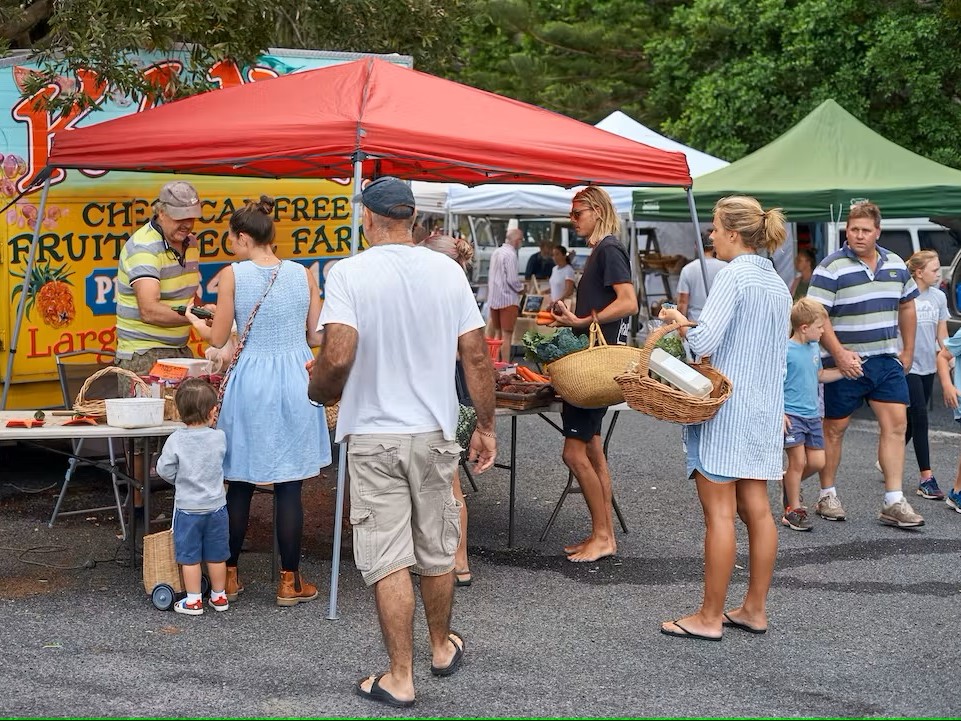 We should build up community food networks and regional circular economies
Even before the floods, Lismore was one of the most disaster-prone areas in Australia. This won't be the last major shock the region faces.
So what can we do? Our recommendations to boost food resilience include:
creating a regional food plan and food policy council, as recommended in last year's state government inquiry into food production and supply;
finding ways to respond rapidly across the food supply chain during disasters;
strengthening food system connections and collaboration; and
supporting local food champions and community food efforts.
While Lismore's plight drew huge attention, other parts of Australia have been suffering food shortages too. April's enormous Cyclone Ilsa cut roads and broke bridges in Western Australia's Pilbara region, causing food shortages. And last year's floods in South Australia cut the vital Trans-Australian railway, which transports 80 per cent of WA's food. That left supermarket shelves empty.
We must make the vital food systems supporting our regions more resilient. What does that look like? Picture better funding and support for food charities, building food hubs, and preventing high-value arable land from being turned into suburbs, particularly those slated for relocating flood-affected residential housing out of the floodplain.
Our recommendations are in line with the CSIRO's 2050 roadmap for the future of our food supplies, as well as important work being done elsewhere in Australia by the Canberra Region Food Collaborative, Sydney Food Futures, Logan Local Food Map, Cardinia Food Circles and Bega Circular Valley.
Crises bring a chance to think differently. We should seize it to rebuild and strengthen our food systems so we can weather these shocks.
If we harness community networks and innovative solutions, and drive policy change, we can build a more resilient and secure food system for the Northern Rivers – and beyond.
This report was produced by researchers from Plan C, the Institute for Sustainable Futures at the University of Technology Sydney and Wild Community. It was funded by the Northern Rivers Community Foundation.
About the authors
Fiona Berry is the Research Principal at the Institute for Sustainable Futures, University of Technology Sydney; Jean S. Renouf is a Lecturer in Politics and International Relations at Southern Cross University; Sheriden Keegan is a PhD Scholar at Griffith University, and Somayeh Sadegh Koohestani is a PhD student at University of Technology Sydney.
This article was initially published by The Conversation AU on 23 June 2023. It has been republished here under a Creative Commons license. Read the original article.
Lead image: Heavy transport carrying food to market. New research shows that shorter supply chains are crucial if we're to avoid supply shocks and regional food shortages following natural disasters and other supply shocks. Credit: Shutterstock