CRC industry partner EcoMag's 'burning platform' was to find a faster, better way to produce Mg particles for use in various high-value applications such as health supplements, food and pharmaceuticals.
Partnering with researchers within UNSW's School of Chemical Engineering has enabled them to do that in an impressively short time frame.
Midway through the two-stage 'EcoMag spray-drying' project, industry partner EcoMag is scaling up for commercial production.
The firm is now using the process perfected by the UNSW project team in Stage 1, and a Kodi spray dryer bought on the recommendation of project lead Prof. Cordelia Selomulya, to produce various high-purity Mg organics at its Sydney pilot plant in Chatswood. It also plans to develop a new, bigger manufacturing plant in Western Sydney, close to the planned international airport.
Right now, EcoMag is using its new spray dryer to fulfil a 400kg initial order for major US clients Walmart and CVS. This should take them only a few weeks, with the Kodi dryer capable of producing 10 kilograms of high-grade Mg powder per day.
Meanwhile, the project team is working to develop a novel way to produce high-mesoporous-surface-area Mg particles for use as carrier ingredients in health supplements and pharmaceuticals, potentially worth $1.5b annually.
"It is refreshing to work with this CRC, which is run like a business and has complete understanding of our deadlines and need for commercial results," says EcoMag CEO Tony Crimmins.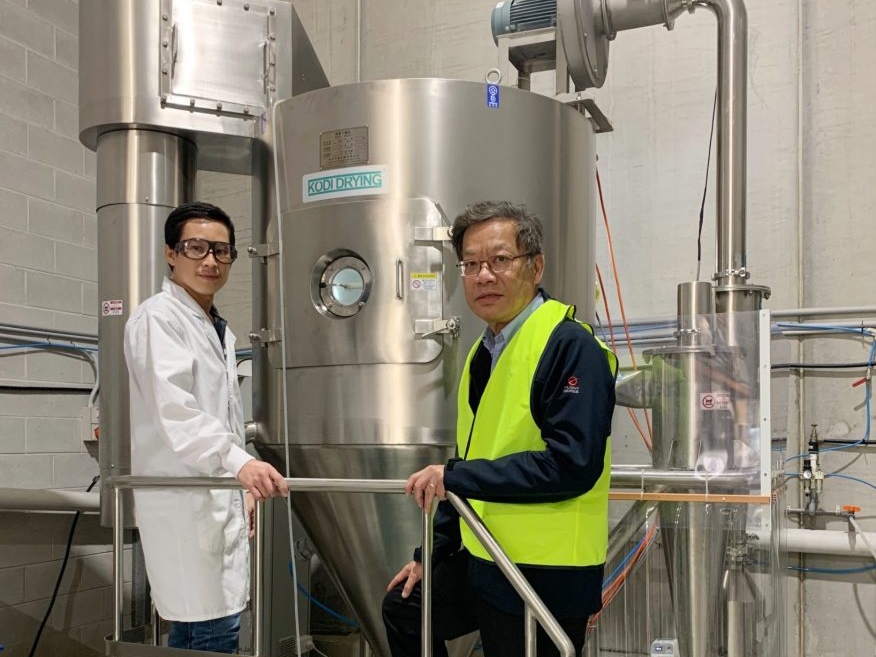 EcoMag uses new spray dryer to produce high-grade Mg organics
EcoMag has successfully produced various high-purity Mg organic products from MDH slurry at its Sydney pilot plant.
The powdered Mg organics were made following the procedure developed at UNSW during Stage 1 of the project, using a new spray dryer purchased from Kodi on the project team's recommendation.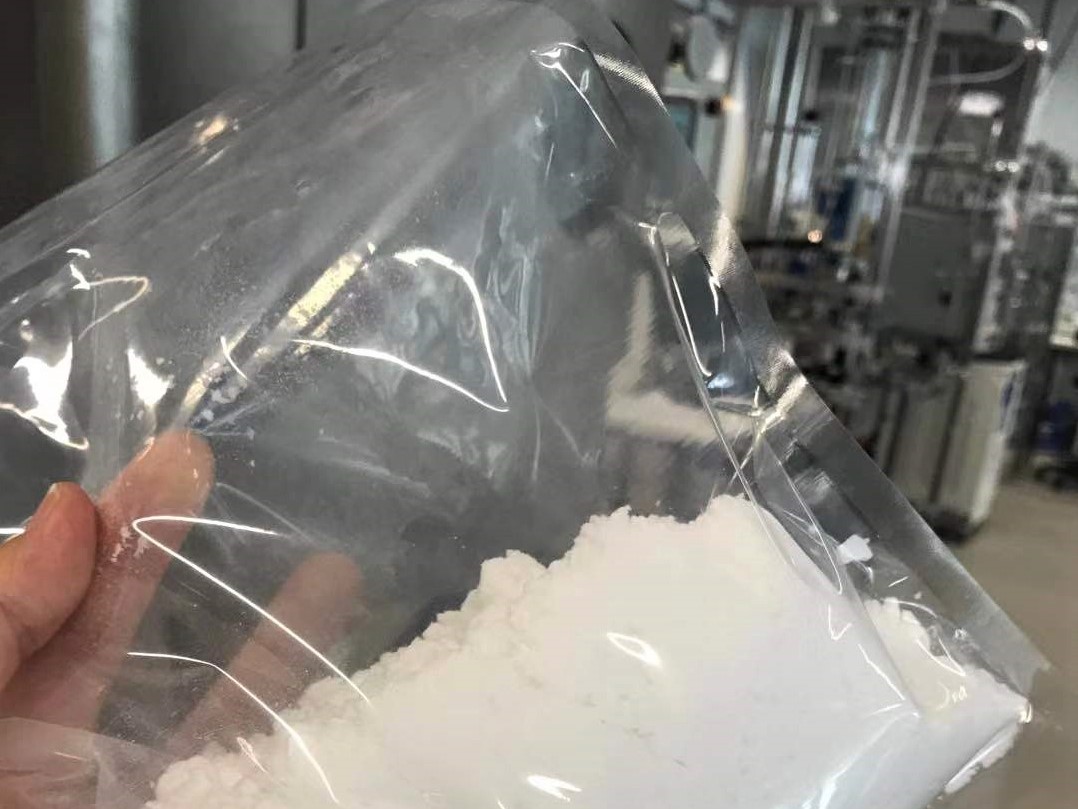 Creating high-mesoporous-surface-area Mg particles via spray-drying
The project team's strategy to prepare feed precursors for spray-drying of mesoporous Mg particles is now underway and initial results are promising.
Over the first quarter of 2022, the project team carried out spray-drying tests of magnesium di-hydroxide (Mg(OH)2 – MDH) and characterised the product to determine its chemical composition, specific surface area (SSA), particle size distribution and reactivity.
Excellent results were achieved, with the MDH produced found to have high purity (99%), high SSA (113 m2/g) and high reactivity (<25 seconds).
The MDH product has now been sent to potential customers of EcoMag in the US and Europe for evaluation.
Subsequent tests with different pre-treatment options to make new spray-dried MDH with high surface area have been planned.
Results from these tests are expected by October 2022.
Lead image: Van-Tri Luong, L, and project lead Prof. Cordelia Selomulya, R, stand in front of EcoMag's new Kodi spray dryer at the firm's pilot plant in Chatswood, Sydney. Credit: EcoMag