Jason Scott is an Associate Professor at the University of New South Wales Sydney (UNSW) and Deputy Leader of the University's Particle and Catalysis Research Group, PartCat. 
Much of his research is focused on developing new materials, heterogeneous catalysts and photo(electro)catalysts for environmental remediation and sustainable energy applications, including carbon capture and utilisation as well as renewable hydrogen generation and storage (in a chemical form).  
He has been the Chief Investigator on a succession of prestigious government, industry and CRC-backed projects, the recipient of research funding totalling more than AU$20M in the past 15 years.  
A/Prof. Scott has co-authored 196 refereed journal articles, published two book chapters, and had his work cited more than 10,000 times. One paper, titled 'Progress in heterogeneous photocatalysis: From classical radical chemistry to engineering nanomaterials and solar reactors', co-authored by Prof. Rose Amal and Dr W.Y. Teoh and published in the Journal of Physical Chemistry Letters in 2012, has been cited more than 500 times. 
He has presented his research findings at over two dozen conferences across Australia and the world and has been an invited speaker at several, including: 
Not just an in-demand speaker, A/Prof. Scott has played an active role in a number of high-profile conferences, including as Conference Chair for the 4th Energy Future Conference (EF4) held in Sydney in October 2021; and as an Organising Committee Member for the 2020 International Conference for Nanoscience and Nanotechnology (ICONN) in Brisbane; the International Symposium of Homogeneous and Heterogeneous Catalysis in 2018; the 17th International Conference on Photochemical Conversion and Storage of Solar Energy (IPS17) in Sydney in 2008; CHEMECA 2011, also in Sydney; and CHEMECA 2012 in New Zealand, for which he organised the David Trimm Catalysis Award.
A/Prof Scott was also a Steering Committee Member for the 2019 CSIRO Report 'Hydrogen Research, Development and Demonstration: Priorities and Opportunities for Australia' as well as a Steering Committee Member for developing the CSIRO Australian Hydrogen R&D Portal between 2021 and 2023.
He has been an Editorial Board Member for the journal Materials since 2020 and in 2023, he became an Editor for Advanced Powder Technology. 
A/Prof. Scott has an H index of 59.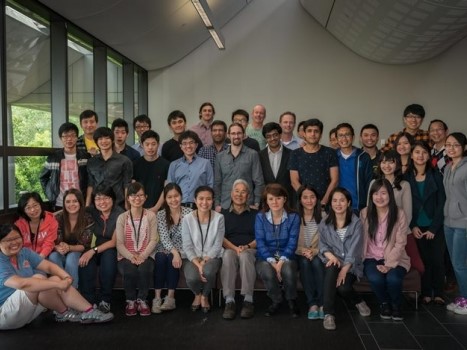 Competitive grants and project leadership
Associate Professor Scott has been the Chief Investigator on a succession of government, industry and CRC-backed projects and the recipient of research funding totalling more than AU$20M.  
From 2008 until 2012, he was the Lead Investigator on a four-year project funded by the Australian Coal Association Research Program (ACARP). "The research produced a bio-catalytic reactor which used coal mine-sourced methanotrophic bacteria, loaded on coal, to oxidise methane released in coal mine ventilation air (MVA)," he says. "The technology represented a cost-effective approach to decrease the greenhouse gas load of MVA emissions by the coal mining industry." 
In 2018, A/Prof. Scott received $1.045 million in research funding from the Australian Renewable Energy Agency (ARENA) to develop a sustainable way to extract hydrogen from waste biomass. As Chief Investigator (CI) on the three-year project (2019-2021), he led the UNSW-based project team that came up with a zero-emissions, all-solar-driven tandem biomass-to-hydrogen prototype technology. "The protype system is able to generate renewable hydrogen, clean water and value-added chemicals (without emitting CO2) using only a waste biomass feedstock and sunlight," he explains. "The next stage in technology development will see it adapted to a remote Australian community, supported through the Trailblazer Universities Program."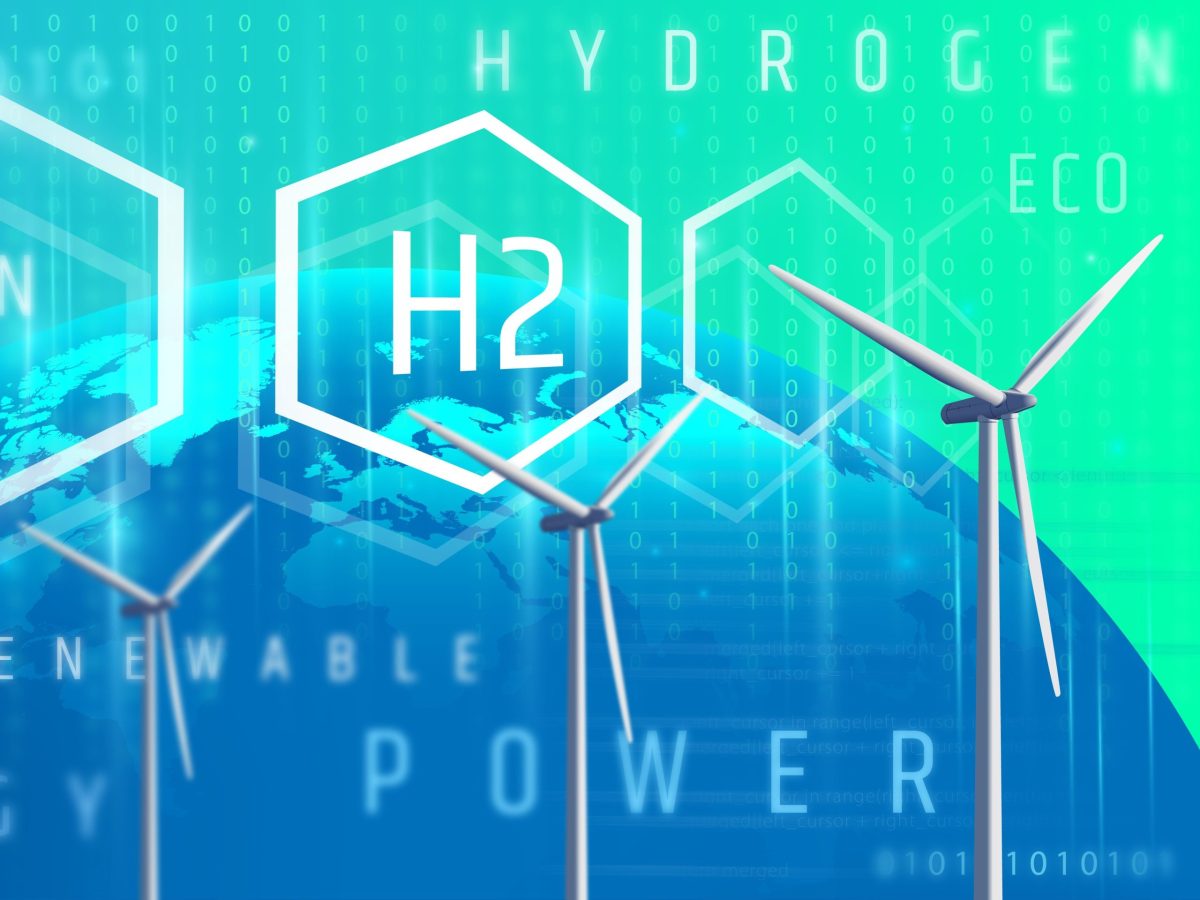 In 2020, A/Prof. Scott netted $144,000 in fundamental research funding from the American Chemical Society's Petroleum Research Fund (ACS PRF) to investigate single atom catalysts on silicon carbide/nitride for selective methane oxidation using modular pre-ceramic polymers (PRF61351-ND10). "Advances in synthesis techniques have led to highly porous silicon carbide/nitride now being fabricated, removing the low-surface-area bottleneck, and boosting their potential as a catalyst support for methane oxidation," he says. "This project harnesses the advancement, enabling access to new catalyst combinations and greater understanding of the fundamentals driving their performance, which is key to progressing energy technologies." 
Most recently, A/Prof. Scott has helmed a three-year ARC Discovery Project (2021-2023) to develop organic electrolysers that couple the generation of renewable hydrogen with selective organic production. "The research is looking to establish new functional materials whose ability to transform commonplace organic compounds into more valuable and useful products, including hydrogen, is enhanced when exposed to sunlight and a magnetic field," he explains. 
ARC research funding awarded to A/Prof. Scott as Chief Investigator in the six years to 2023 included: 
$4.9-plus million to establish the

ARC Training Centre for The Global Hydrogen Economy (ARC IC 200100023);
$3.1 million to develop an ARC Research Hub for Integrated Energy Solutions (ARC IH 180100020);
$558,000 to develop a photocatalytic system capable of converting CO2

 into high-value hydrocarbon products (ARC DP230101861);

$521,000 to design a photo-electro-catalysis system for selective organic oxidation (ARC Discovery Project 210102694);

$497,000 to unlock the catalytic activity of metal oxides through hybrid catalysis (ARC Discovery Project 170102410);

$315,000 to develop advanced anodisation methods and materials for solar water splitting (ARC Discovery Project 170102895);

$562,000 for engineering defect-intensive ozonation catalysts to degrade micropollutants (ARC LP 170100137);

269,000 to develop flexible flame aerosol synthesis technology (ARC LE 210100084); and

$358,000 to create an integrated thin film facility for catalysis and energy materials research (ARC LE 170100691).

 
Construction workers position a sheet of plasterboard. A/Prof. Scott is the lead on a project that aims to combine three waste streams into sustainable, low-carbon plasterboard and cladding materials. Credit: Shutterstock

FFS projects: Planet-friendly plasterboard and packaging

A/Prof. Scott is the lead for the FFS-backed 'Circular economy construction materials' project with SME EcoMag. He and his team, including FFS Industry PhD Natalie Aaron, are working to combine three waste streams, including agricultural by-products, into low-carbon plasterboard.  

"Current progress has seen the recent release of a report that provides a roadmap to producing carbon-negative hydrated magnesium carbonate – the key ingredient of the low-carbon plasterboard," says A/Prof. Scott. "Further, EcoMag have now modified their pilot plant to integrate CO2 capture into the hydrated magnesium carbonate recovery process.  

"From a fundamental perspective, Ms Aaron has been acquiring an understanding of the chemistry behind hydrated magnesium carbonate formation, which is important for optimising the property's final product for real-world application.  

"Project success will deliver a blueprint for manufacturing new plasterboard materials that adheres to a circular economy framework, lowering their impact on the environment." 

Food packaged in petroleum-based plastics, styrofoam and the like contributes to a global waste problem. Credit: Shutterstock

A/Prof. Scott is also one of a team of UNSW chemical engineers who will work with new FFS industry partner FP Paradigm on a multi-year, multi-part FFS-backed project to develop eco-friendly F&B packaging.

The 'Sustainable packaging' initiative comprises eight related packaging projects, each designed to deliver a different technology or solution and led by an expert in the field. A/Prof. Scott will be the research lead on Project F, the aim of which is to develop transparent packaging using a green chemistry approach.  

"Chemicals derived from fossil fuels are the traditional source of transparent plastic products. The proposed 'green chemistry approach' involves using CO2 and sunlight as an alternative foundation for fabricating the transparent plastic used to package many F&B products," he explains.  

"Being able to transform CO2 into the desired ethylene product (used to fabricate the plastic) in a sustainable manner has its challenges – in particular, being able to integrate sunlight into all aspects of the system and tuning the process to be highly selective towards ethylene." 

If A/Prof. Scott and his team succeed in surmounting these challenges, the results will be game-changing. 

"Success will see a decreased reliance on fossil fuels as a resource for plastics manufacture, and a means by which CO2 can be captured and stored in everyday materials rather than being released into the atmosphere," he says. 

Looking forward, A/Prof. Scott plans to continue transitioning the FFS-based (and other) technologies he is developing from their current laboratory and prototype scales to larger pilot- and commercial-scale systems.  

"The ultimate goal is for these technologies to have future real-world impact in managing climate change by tackling the challenges associated with carbon dioxide emissions and renewable hydrogen generation," he says. 

A breath of fresh air

Away from the office, A/Prof. Scott enjoys "exercising outdoors with my partner and taking our pooch, Thea, for regular walks". More recently, he says, "I have turned my hand to gardening – with mixed success." 

His favourite place in Australian to spend time relaxing is "anywhere in Tasmania; his overseas destination of choice "would have to be Canada". 

Between expeditions to chillier places, you can most often find A/Prof. Scott in the lab at UNSW, helping to make more planet-friendly products.  

Further information

 

For more about Associate Professor Jason A. Scott, click here. 


Lead image:  UNSW Sydney Associate Professor Jason Alexander Scott. Credit: UNSW Sydney