Since 2016, specialty chemical producer EcoMag Limited has been extracting magnesium salts from the waste streams of Pilbara sea-salt mining operations and turning it into high-purity magnesium compounds for a multitude of uses, including foods and supplements.
Now, the company, which joined the CRC in December 2020, is drawing on the expertise of leading chemical engineers at UNSW Sydney to help it streamline its operations, scale up to commercial-level production, and – if all goes well – capture lucrative opportunities in the high-value 'base ingredients' space.
The first stage of the project involves using UNSW School of Chemical Engineering's spray dryer to trial scaled-up production of EcoMag's various specialty chemicals/salts via magnesium oxide (MgOs). The MgOs are made from hydrated magnesium carbonate (HMC) that is created in EcoMag's Chatswood facility.
The idea is to ensure consistency of output at scale and to iron out any production issues.
In the second, more speculative stage, the project team will explore novel ways to extend the mesoporous surface area of its organic Mg salts. If they can do this successfully, the resulting particles will be suitable as 'carrier' materials for pharmaceuticals, supplements and certain food products.
EcoMag is looking to Prof Selomulya and her team to produce high-surface-area Mg organics, using a novel spray-drying technique she has developed and used successfully to increase the mesoporous surface area of inorganic salts including silica and graphite materials.
If the process is transferable to magnesium compounds, EcoMag will have all it needs to start manufacturing and supplying high-purity, locally sourced, high-surface-area MgO organics to producers of premium supplements, foods and pharmaceuticals, across Australia and the world.
The returns on that would be huge: potentially, upwards of $1.5 billion a year.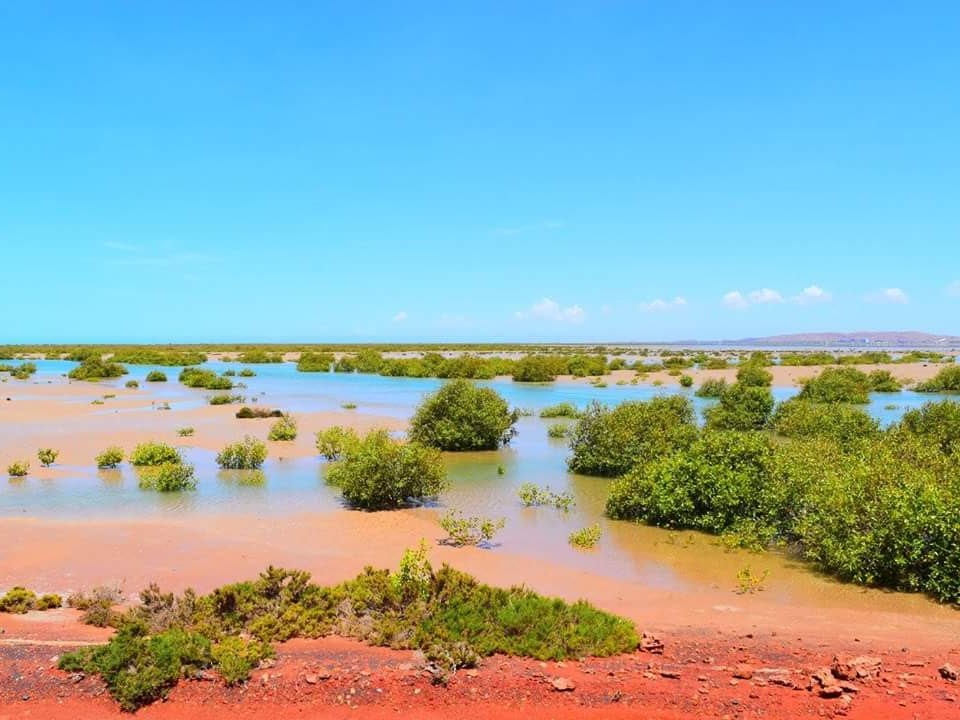 Time line and project team
The two-year, multi-stage project, titled, 'Towards scaling up the production of functional Mg-based particles via spray-drying for nutraceutical applications', began in December 2020 and will run until December 2022.
The research is being led by internationally recognised dairy formulations expert Cordelia Selomulya, a Professor within the university's School of Chemical Engineering. The project team includes postdoctoral researcher Dr Van-Tri Luong, research collaborators Professor Rose Amal and Associate Professor Jason Scott, and EcoMag Chief Technical Officer Dr Tam Tran, the Industry Project Lead.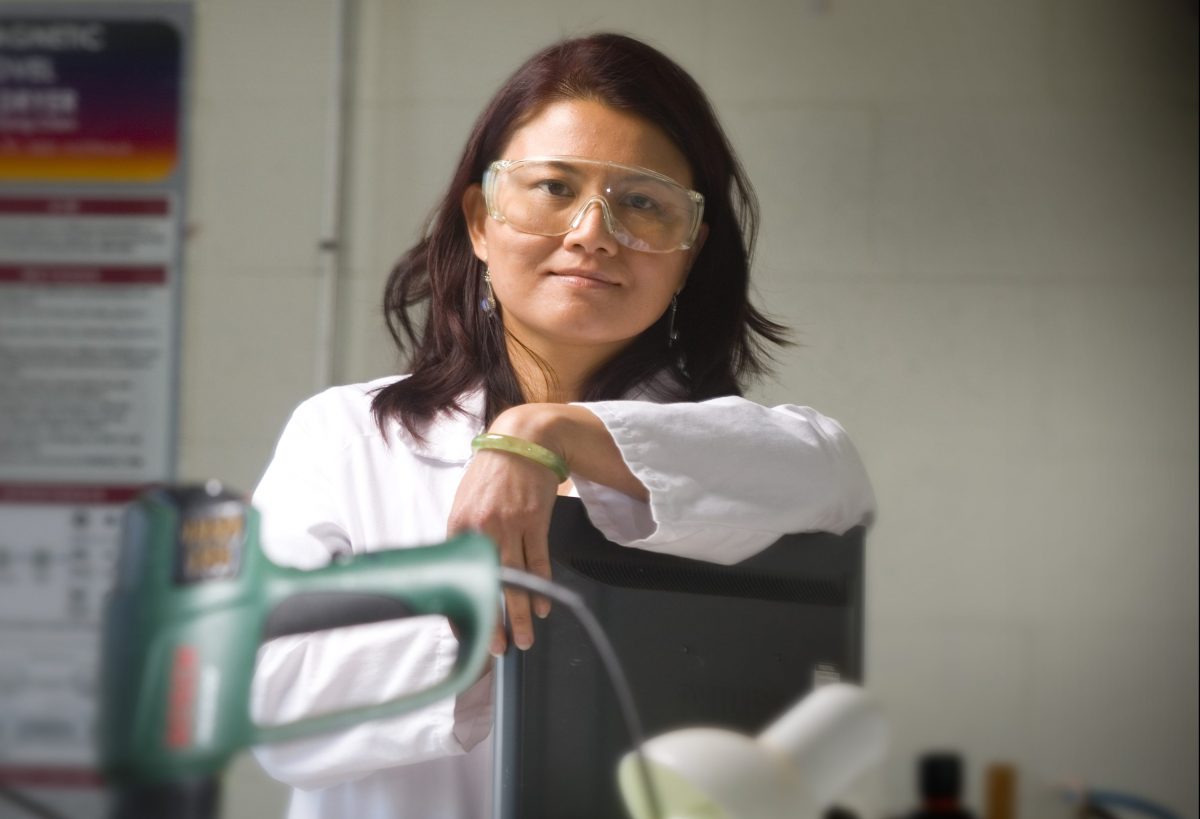 Part 1: industrial spray-drying to scale up and streamline operations

In the first part of the project, the team is trialling a simpler, faster and more cost-effective way to make high-purity organic magnesium compounds at scale: spray-drying.
"Essentially, EcoMag wants to produce hydrated magnesium salts at high purity – more than 99 per cent," says Prof. Selomulya. "They're building a new [manufacturing] plant in NSW and have another in [Dampier], WA.
"They're looking to adopt this technique as their manufacturing method because it can be done at a much, much larger scale, and because they don't have to go through the process of separating and purifying the product afterwards."
Till now, EcoMag has been using what's known as 'wet chemistry' to produce 15-16 different organic magnesium salts (MgOs), says Dr Tran.
The current process involves several steps and several pieces of equipment, each of which is pricey and requires two or more operators, increasing CAPEX and operating costs as well as the risk of contamination, he explains.
Spray-drying has several advantages over this process.
"Firstly, it reduces the number of steps it takes to produce the final product, because with spray-drying you don't have to do the separation later on: the spray-dried powder is your product," she explains.
"Secondly, unlike the wet chemistry process, the spray-drying process is continuous. As it takes less time, it's much higher productivity.
"Thirdly, with a spray dryer, it's easily scaleable: you can go from kilograms to megatonnes."
All of this makes spray-drying far more cost-effective in the long run, she contends – even accounting for the high upfront cost of purchasing the equipment.
"Of course, buying industrial spray dryers isn't cheap, so the capital costs are high, but in terms of operations, it's cheaper … because EcoMag won't have to undergo all these extra steps in the production process, it's much higher productivity," Prof. Selomulya says.
Both parties are sure the spray-drying method will be effective: the UNSW trials are really just to trial the new process for batch consistency, and ensure things run smoothly at scale.
"We've used spray-drying before to produce inorganic salts," Prof. Selomulya assures. "EcoMag have done some small-scale preliminary studies using spray-drying with their magnesium compounds, with good results, so they are confident that it will work.
"What they need to do now is to try and produce it consistently, to get the properties they want so that when they scale it up, they can have complete confidence in getting what they need from the spray-drying process."
Part 2: Trialling a novel, cost-effective way to expand the mesoporous surface area of Mg salts
The second part of the project entails trialling a safe, cost-effective way to increase the surface area of EcoMag's high-purity organic Mg salts, based on a novel spray-drying technique Prof. Selomulya has perfected using other materials, including silica and graphite.
"For me this is the more exciting and interesting part of the project," says Selomulya. "Currently, EcoMag just produces magnesium salts. Now, they want to tweak the combination to see if they can produce high-surface-area 'mesoporous' magnesium salts.
"That will require us adding some surfactant to the mix so that we can create a template that allows us to make magnesium organic particles with a high surface area.
"I've done something similar using spray-drying with a different type of salt, involving carbon and silica, which we can use as a template to make the vessel porous," she adds.
"EcoMag wants to look at using a similar approach using their magnesium salts.
High-surface-area mineral salts have a number of benefits, Prof. Selomulya says – notably, that "you can functionalise them".
"You can load more active ingredients onto them – more of, say, a particular drug. So as a product, it's much more valuable."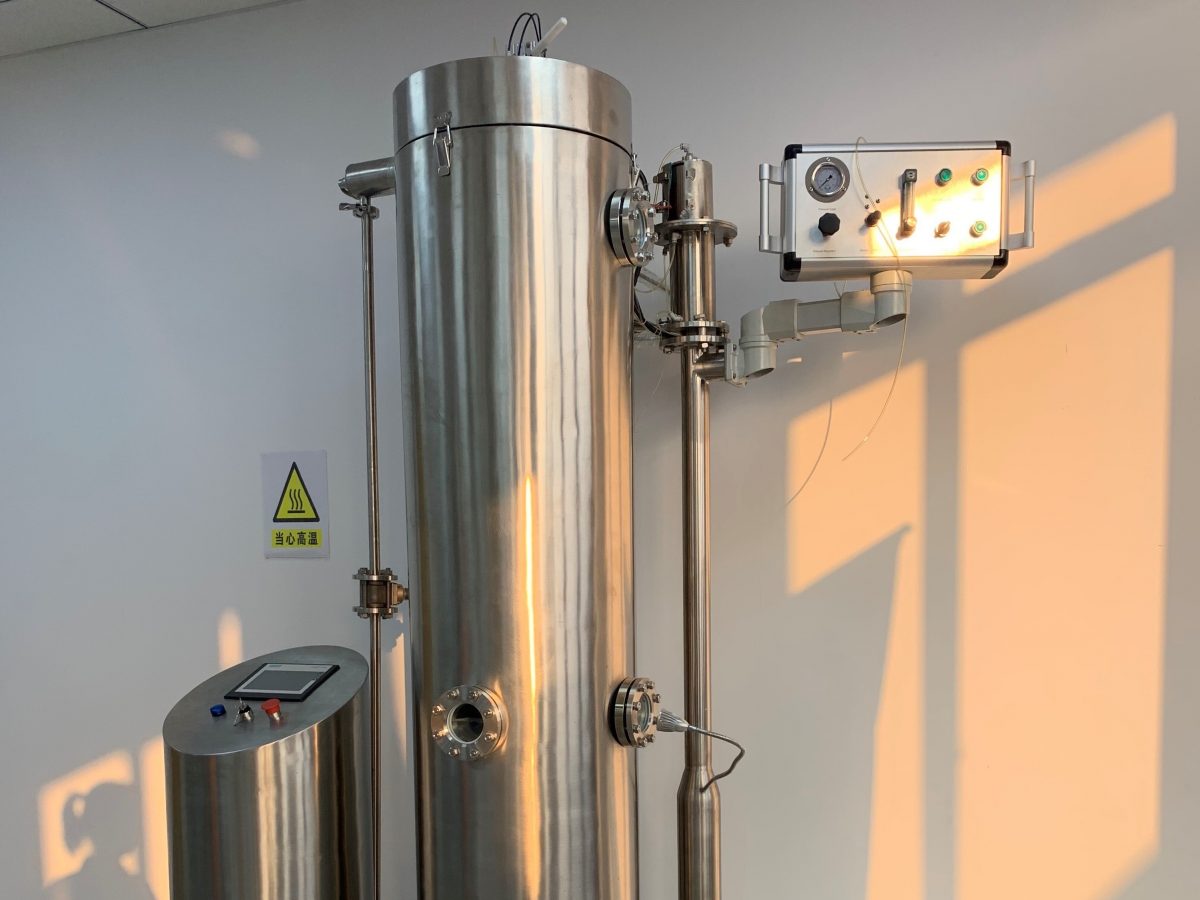 Higher purity, higher prices
Just how valuable? Dr Tran has done some preliminary sums.
"To buy these raw materials – such as say, magnesium oxide from mineral [sources], that's about 85-90 per cent pure, you'll pay about US$800 a tonne," he says. "By the time you make it to 99 per cent-plus pure magnesium oxide, it's about US$2,000-$3,000 a tonne.
"We're making magnesium organics: for these, the minimum price is about US$4,000 and they can fetch up to US$20,000 a tonne.
"So we don't need to make a large tonnage of these products – maybe 2,000 tonnes a year, because the value of these products is so high."
"And remember, we've gone from a process of three or four steps to just one step: spray-drying. Each piece of equipment takes two people. So, with three or four steps, all requiring equipment and people to run that equipment, you can see how the operating costs and the time taken for the procedures add up.
"And each time you use a different piece of equipment, there's also the chance of contamination.
"To sell into those high-end food, supplement and drug markets, we have to have an end product that's 99 per cent plus pure. That's a key part of it."
Global markets for high-purity, high-surface-area organic Mg salts and MgO worth billions
The market for high-surface-area Mg salts and MgO is, potentially, huge, says Dr Tran. And the high-purity ingredients used by EcoMag means that the company would be able to sell these products at a premium.
"For pharmaceuticals, supplements and food-product ingredients, purity is important – there's a very high return," he says. "The potential [revenue] is $1.5 billion per year, worldwide.
Prof. Selomulya, too, is excited about the potential.
"If we succeed, those high-surface-area, high-purity salts and MgO become a base ingredient for high-value nutraceuticals, supplements and ultimately, pharmaceuticals – because that's where the big money is," Prof. Selomulya says.
"And that's EcoMag's ultimate goal."
Already, the company has a ready US market for its spray-dried, high-purity, high-surface-area magnesium organic compounds, she notes.
Retail outlets including global giant Amazon have contracts with [EcoMag's] sister company
[Abundant Natural Health] to use their magnesium-based salts as ingredients in topical products.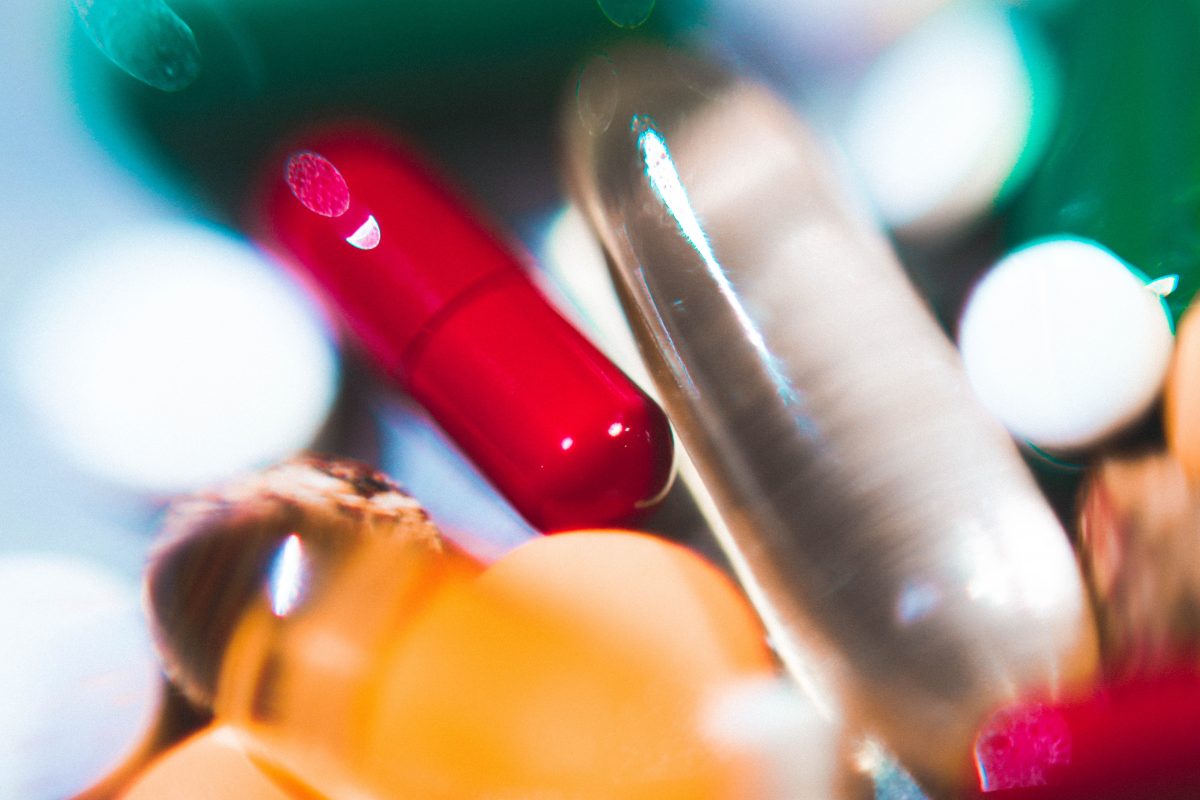 Better, cheaper Australian foods and supplements
Australian manufacturers of foods and supplements would also stand to gain, says Dr Tran.
"We know that [Australian supplements] companies such as Blackmores and Swisse are competing with many other manufacturers, selling magnesium products for $20-$30 for a 100-tablet bottle. And if you look at the labels, you'll see that almost all those cheaper brands are using ingredients imported from China or India. European products have higher purity and higher priced materials but of course, they're highly priced.
"So if we had locally made materials, they'd be in high demand. We could ensure the source of our Mg products, and their purity: as they're taken from sea water, there's no metal contamination. So we can make very-high-purity base materials from it.
"There's potential for us to save Australian manufacturers a lot of money, and give them better-quality ingredients too."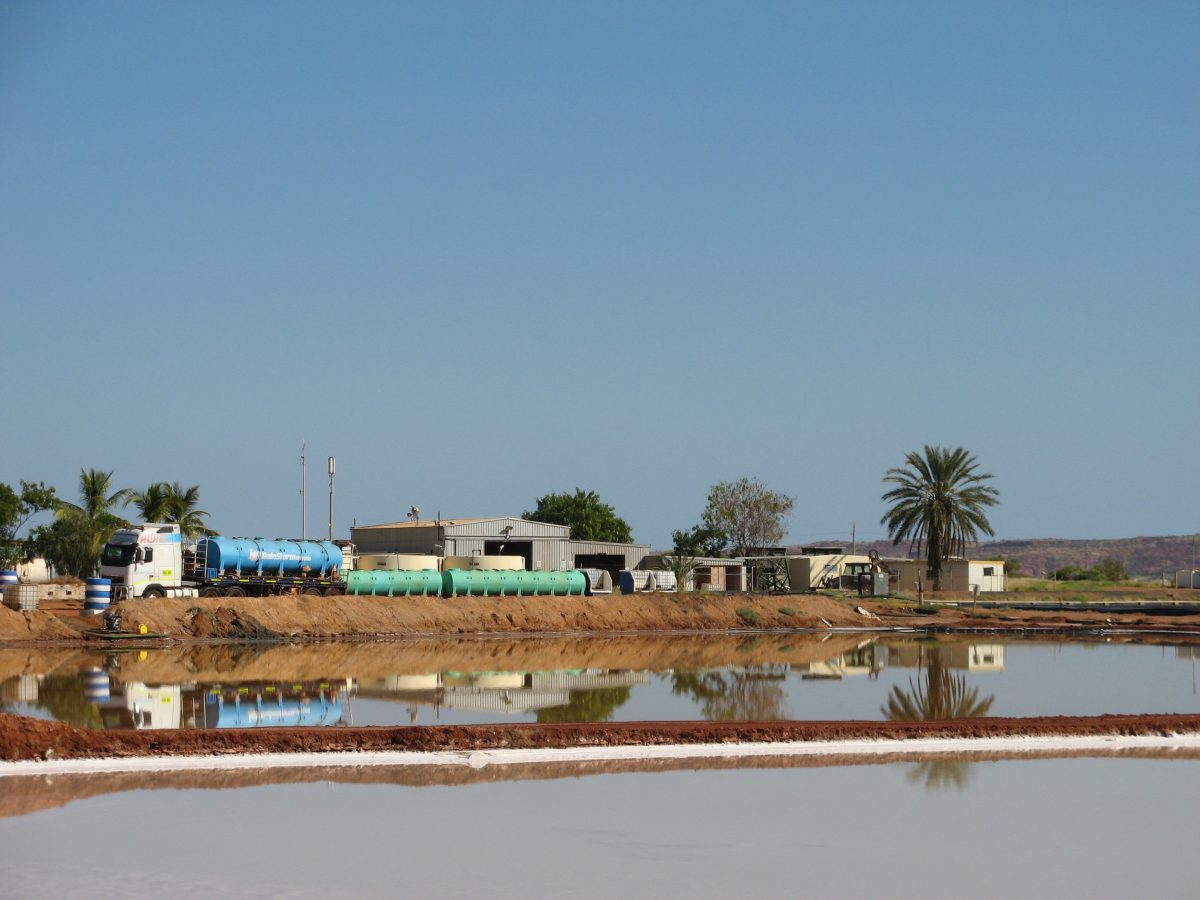 Local production, local revenue, local jobs
EcoMag is confident the project's findings will help it make a strong business case for establishing large-scale local production of high-purity magnesium-based materials at its Dampier demonstration plant.
If that goes well, the company plans to construct two more commercial-scale plants, a second in Western Australia and another in New South Wales to produce a wide range of Mg products.
This would provide a substantial boost to the state's coffers and potentially, year-round employment for numerous Western Australians in the Dampier-Karratha region and in New South Wales.
The potential for scaling up production of high-purity Mg salts is also great. Right now, Australia's is the world's third-largest producer of sea salt and soon a major supply of potash, so WA has a lot of waste bitterns from which to extract magnesium.
"Essentially, they're producing this ingredient from a waste product," says Prof. Selomulya. "They're sourcing the materials from bittern lakes of sea-salt manufacturing and converting what is essentially mining waste into a high-value product. There are huge quantities of it – and at the moment, it's just sitting there in lakes or disposed of to the sea."
"There's an endless supply of the raw material. Manufacturing it locally will help the WA economy as well."
Who is EcoMag?

EcoMag Limited is an unlisted Australian public company established in 2015 to research, produce and sell a range of specialty chemicals derived from high-purity magnesium extracted from bitterns generated by sea-salt production, using a 'magnesium precipitation process' co-invented by EcoMag Chief Technology Officer, Professor Tam Tran.
Who is Dr Tam Tran?
A UNSW academic from 1987 to 2006, Tran left the Sydney campus in 2006 to spend a year helping to set up a UNSW campus in Singapore, where he subsequently set up collaboration with some UNSW graduates in South Korea. In 2009, he went to the Republic of Korea, where he stayed for nearly a decade, travelling back and forth to Australia setting up and leading the Energy Material Labs at Chonnam National University. Since returning to Australia he has participated in projects funded by the Australian government and EcoMag to work with UNSW Chemical Engineering researchers (Professor Rose Amal and Associate Professor Jason Scott).
In Korea, he worked with projects funded by the Korean government and Korea Resource Corp recovering magnesium from lithium brines and solar salt bitterns and developing the proprietary EcoMag technology the company uses to make its high-purity HMC and MgOs today.
After nearly a decade, he says, "I realised that in Australia we have resources like that, too. So I called a fellow UNSW alumni, Tony Crimmins – who's now the CEO of EcoMag – and told him, 'We have this unique technology that enables us to recover the magnesium from waste bitterns'.
"I was lucky –a long time ago at UNSW Engineering, we set up a group working on waste and minerals processing. I was the director of that group and Cordelia was in one of my classes.
"I was supposed to retire, but [instead], I thought, Why not bring the technology back to Australia? And so here we are."
"It's good to be working with some of my old students – and to be back at UNSW, too. I guess the group is back together again!"
"We're very excited to be working with the CRC – and of course I'm a big believer in the importance of research and development leading to commercialisation.
"I've worked on both sides – academia and industry, as has Cordelia. That's why this is such a good collaboration."