Cordelia Selomulya is a Professor of Chemical Engineering at UNSW  Sydney and has taken up a lead role in the Future Food Systems CRC  (FFS) as its Director of Research & Commercialisation.
She brings extensive experience working with industry partners, including Bega, Saputo Dairy Australia and Fonterra in Australia, and Mengniu Dairy and COFCO in China to the role.
Prof. Selomulya says the opportunity to lead the CRC research team and its commercialisation program was one too good to miss.
"It is very impressive that the CRC has been able to attract so many world-class partners to the initiative," she says. "It demonstrates the size of the opportunity."
The vision of the Future Food Systems CRC is to create a series of 'regional food hubs' across Australia that link growers, manufacturers and service providers in a streamlined supply chain. These export-facing agrifood precincts will be located near transport hubs and will include innovations such as high-tech indoor agriculture. Value-adding is also a key research focus of the new CRC.
"Australia has huge potential to become an export leader for trusted fresh food and advanced nutritional goods," contends Prof. Selomulya. "In fact, by some estimates, agricultural products will soon overtake mining as our biggest export income.
"The CRC is ambitious because we don't just want to focus on one aspect of food; we want to look at and vastly improve the efficiencies of the whole system."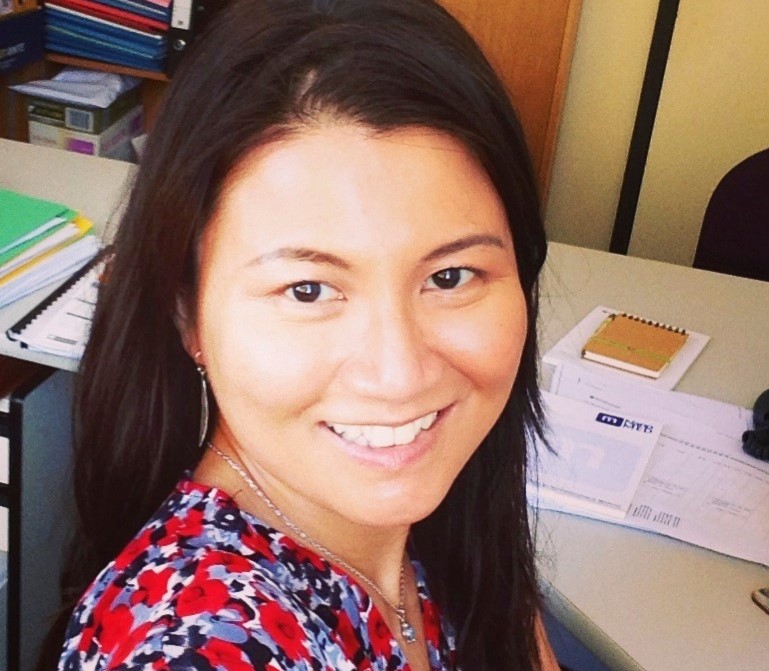 Optimising spray-drying for different dairy formulations
In her other role, as Professor of Chemical Engineering at UNSW, Selomulya says she will focus on building a new team and continuing her own research into food-drying technology. In her previous role at Melbourne's Monash University, she led the Biotechnology and Food Engineering group, and says much of their work involved the dairy industry.
"Because 80 per cent of Australia's dairy manufacturing is concentrated in Victoria and there is considerable interest and funding from industry looking to develop high-quality dried dairy products, much of my work at Monash involved optimising spray-drying for different formulations," she explains.
Spray-drying is the process of converting a liquid into a dry powder and Prof. Selomulya says the process involves creating a spray of droplets and drying it with either hot air or hot gas. There is minimal by-product in this process, if done correctly, because all the liquid gets transformed into powder.
"Dried dairy products for the overseas market are a valuable export commodity for the Australian dairy industry, but the criteria are very strict," she notes. "If you look at infant formula, for example, if your powder doesn't meet the criteria in terms of protein content, bulk density, solubility and so on, then you basically can't sell that product."
Spray-drying is an important and much-used process but, according to Prof. Selomulya, it currently requires a lot of energy. "One of the things I will be looking at is how to improve the efficiency as well as improving the quality, and we are currently exploring several new drying and diagnostic protocols," she continues. "Microfluidic drying is a good example of this."
Microfluidic drying is a way of systematically studying how particles behave or change with material composition and properties. It is useful not just for the development of food powders but for the microencapsulation of bioactives for food applications – in other words, synthesising bioactive compounds (such as probiotics, minerals, vitamins and antioxidants) to create 'functionally active' food products.
Working with dairy-food products is the biggest part of her job as a researcher, but Prof. Selomulya says her work has attracted increasing interest from the pharmaceutical industry.
"Microencapsulation is an interesting one because I recently published a paper where we examined how we can load nanoparticles into glycine microparticles for the pulmonary delivery of vaccines," she says.
Prof. Selomulya is passionate about her research focus – and, more broadly, about seeking smart solutions to open-ended questions – and praises her PhD supervisor and mentor, Scientia Professor Rose Amal, as her primary inspiration. She says she is also becoming proud of her own legacy as she watches her PhD students carve out amazing careers.
"We recently had an alumni event at Monash [University] which was attended by some of my ex-PhD students, many of whom are now making a big impact in the dairy industry," Selomulya recalls. "Just seeing how they have grown and developed is very satisfying."
Prof. Cordelia Selomulya's academic profile
Before rejoining the academic staff at UNSW, Professor Cordelia Selomulya worked at Monash University's Department of Chemical Engineering. Prior to this, she was a Royal Academy of Engineering Anglo-Australia Fellow at the University of Leeds and a Postdoctoral Fellow at the ARC Centre of Excellence for Functional Nanomaterials at UNSW. She has also been an Australia-China Young Research Fellow. Prof. Selomulya received an ARC Future Fellowship to conduct research on the manufacturing of high-value particles for functional foods and pharmaceutical industries. Currently, she is an adjunct Professor of Chemical Engineering at Soochow University in China.
Penny Jones