FFSCRC-backed doctoral student Sonali Koundal is undertaking her PhD in Agricultural (Horticulture) Sciences at Western Sydney University, exploring sustainable ways to apply water and fertiliser to vegetable crops in high-tech glasshouse facilities. She hopes her findings will help bolster glasshouse growers' eco-credentials – and their bottom lines.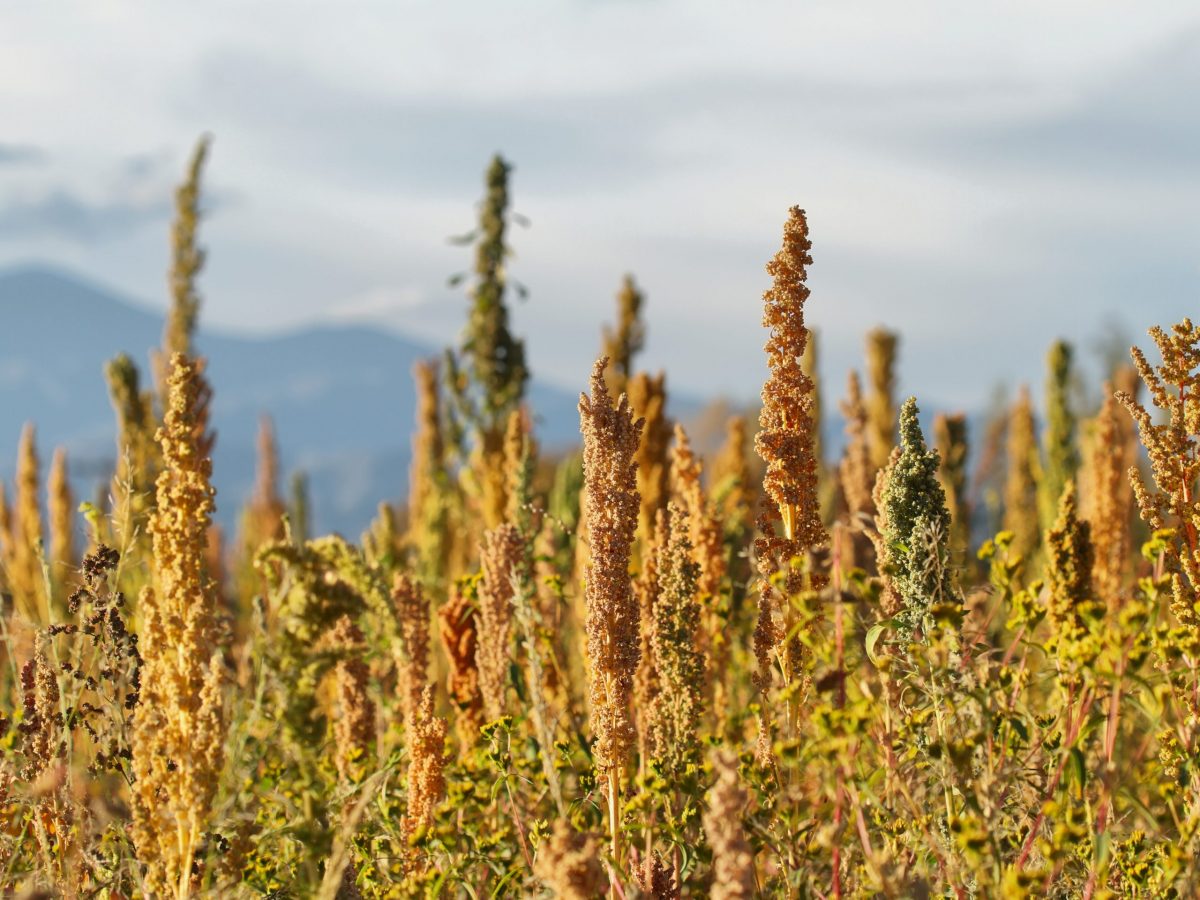 Early career: Using enzymes to monitor key characteristics in quinoa
Koundal received a Bachelor of Science, then an Integrated Masters (Hons.) degree in Biochemistry from Punjab Agricultural University in Ludhiana, India. Her Masters research explored the impacts of carbon and nitrogen metabolism on grain-filling in quinoa.
"I examined … the biomass partitioning and pattern of carbon and nitrogen metabolism enzymes that control the developmental phases and lead to the formation of the grain," Koundal explains. "The study … reveal[ed] how the 'source-sink' relationship in crop plants affects … different nutrients, using enzymes to monitor the growth, resilience, yield and nutritional quality of quinoa."
The findings of that research were detailed in a paper titled 'Insights into carbon and nitrogen metabolism and antioxidant potential during vegetative phase in quinoa (Chenopodium quinoa Willd)', published in Protoplasma (2022).
Koundal also presented a seminar on the 'Expression of various genes involved in paracrine signalling pathways during development of an organism'.
In September 2022, she was appointed to the research team for the 'Sustainable fertigation for high yield and quality vegetables in protected cropping' project, a collaboration between Qatar University and protected cropping experts at Western Sydney University (WSU) under Future Food Systems CRC.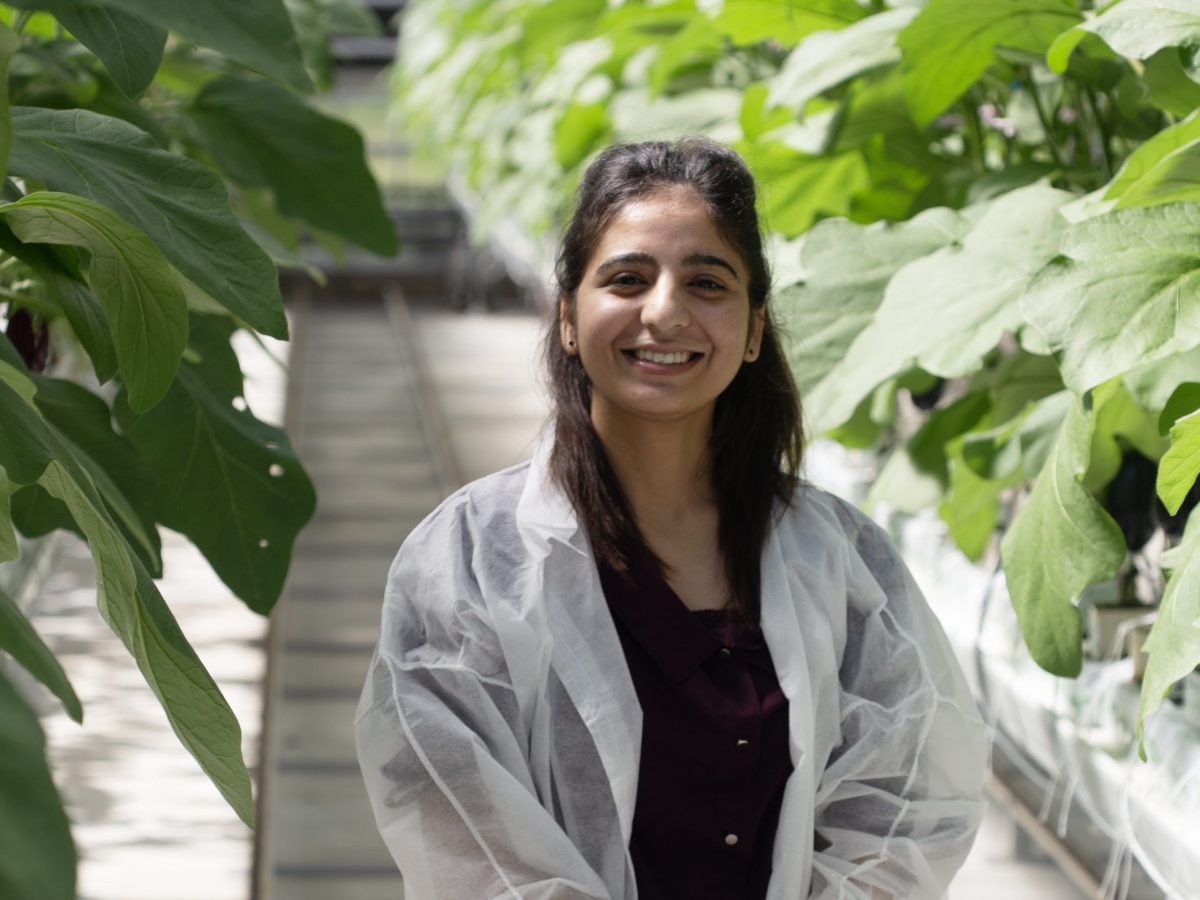 Protected cropping: a greener way to grow
Doing her PhD as part of the 'Sustainable fertigation' project team appealed to Koundal because it dovetailed with her interests in food security and sustainable production, she says.
"I have concerns about the world's ever-increasing population arising from the fact that, by 2050, world food demand may have doubled – and, at the same time, rapid global climate change is expected to have a limiting effect on natural resources," she explains. "Protected cultivation is a first step methodology employed by best-in-class farmers."
Koundal notes that growing produce in controlled environments offers the potential to make more sustainable use of limited resources; improve the quality and nutritional content of vegetables; and combat biotic and abiotic stressors.
"Since the 'green revolution', several new biotic and abiotic stressors have emerged as a great challenge," she says. "Protected cultivation techniques can reduce these stresses by providing completely controlled conditions."
Moreover, Koundal says, "lessening the use of fertigation in protected cropping will improve growers' eco-credentials, making their produce more acceptable to 'conscious consumers'".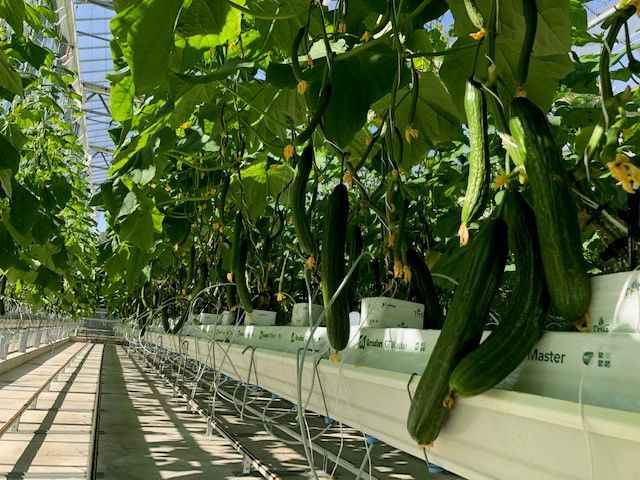 Exploring water and nutrient use efficiency in glasshouse-grown vegetable crops
Koundal's thesis is titled 'Physiological and molecular study on vegetable fertigation in protected cropping of different vegetables'.
"The project will lead to identifying effective agronomic and soil management practices for selected vegetable crops to improve water and nutrient use efficiency, in terms of yield and quality, in greenhouse conditions," she explains.
"Studying the physiology of cucumber under different nutritional … and fertigation strategies … will help to increase photosynthetic rate, which in turn will increase productivity and improve the quality of [the resulting] food under good agricultural practices and better management of crops.
"High-throughput metabolomics and transcriptomics will establish the relationship between a unique network of genes and regulatory pathways in developing fruit," Koundal explains.
The research is also investigating potassium-use efficiency in cucumber crops, grown in high-tech polyhouses at Western Sydney University's Hawkesbury Centre for the Environment, Koundal says. "I'm on transcriptomics and metabolomics study of fruits, which will help to simplify the process of identifying, quantifying and functionally characterising the cellular metabolome pool in these fruits, furthering the development of more sustainable approaches to horticulture in the future."
Skill set and PhD learnings
Koundal's previous studies have given her a sound working knowledge of data analysis software, including SPSS and Graph Pad Prism; and experience in biochemical techniques such as UV-visible spectrophotometry for enzymatic analysis and the protein biochemistry of enzymes; and the Kjeldahl method of crude-protein estimation.
Her PhD studies at Western Sydney University are being supervised by Professor Zhonghua Chen, a globally recognised expert in the fields of plant physiology, plant breeding, biophysics and agronomy, and the recipient of numerous research grants and awards.
Through her research, Koundal also has opportunities to liaise with other experts in the protected cropping field, including scientists from FFSCRC partner and 'Sustainable fertigation' project partner Qatar University.
The learnings are many and varied, she says.
"I'm getting LICOR training and practice to determine plant physiology in protected cropping. I'm learning about physiological parameters that can be used to determine quality traits by applying post-harvest technology on plants. I'm using molecular techniques like QPCR, transcriptomics, metabolomics, and phylogenetic analysis. And in collaboration with Qatar National University, I'm running a simulation model – an Aqua Crop Model – for optimising agricultural practices in protected cropping and open field conditions."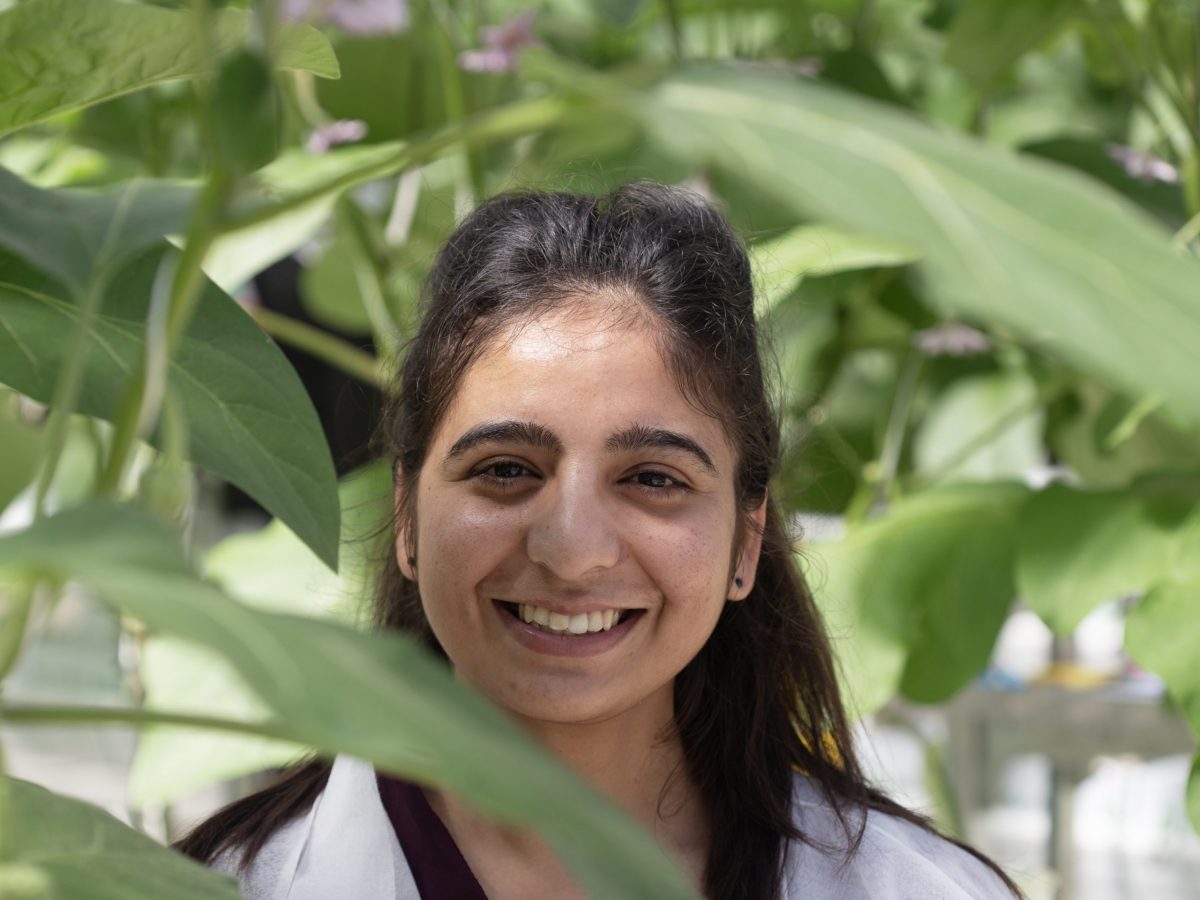 A STEM career with real-world impact
After completing her doctoral studies, Koundal would like to further her career as a research scientist specialising in plant-health.
"I will look for research opportunities with industry collaboration – post-doctoral opportunities in highly recognised labs and universities – and eventually, a good lecturer position in a recognised university," she says – with the ultimate goal of "providing knowledge to local farmers wanting to develop different fertigation strategies for high yield and quality of vegetables in a sustainable manner."
Lead image: FFSCRC Industry PhD Sonali Koundal in the high-tech experimental greenhouse, part of the National Vegetable Protected Cropping Centre on Western Sydney University's Hawkesbury campus. Credit: FFSCRC