A Research Associate at Singapore's Nanyang University, Eranda Namal Jayasuriya was looking to use the computer science technologies he'd mastered over a decade of tertiary study to engage in cutting-edge research that crossed disciplines and solved real-world problems. 
Hence Jayasuriya's decision to undertake his PhD as part of a multi-disciplinary CRC project that combines computer science, mathematics, engineering, plant biology and protected cropping.
Jayasuriya's doctoral research is contributing to the four-year ' IoT for indoor cropping' project led by Associate Professor Wen Hu from UNSW Sydney's School of Computer Science and Engineering. 
Assoc. Prof. Hu and a multi-disciplinary team based at UNSW and Western Sydney University are working with industry partner WBS Technology, manufacturers of state-of-the-art LED technology, to develop a low-cost IoT sensor system for indoor crop monitoring.
Another PhD student, Mark Cardamis, is tackling the communication aspects of the project. Jayasuriya's contribution is focused on crop image analysis. His work is being supervised by WSU Assoc. Prof. Oula Ghannoum, an expert in plant physiology, and co-supervised by Hu and Assoc. Prof. Yi Guo, a data scientist.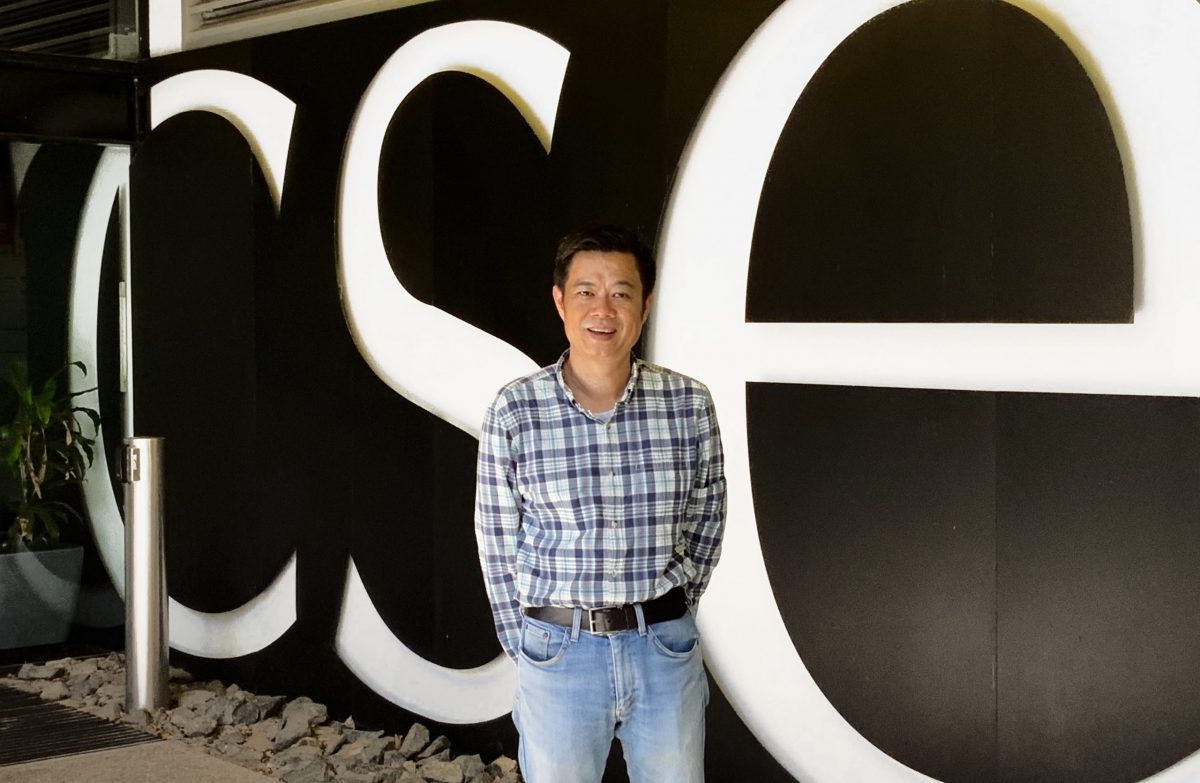 Pre-doctoral studies: Sri Lanka to Sydney
Jayasuriya completed his Bachelor's and Master's degrees in Computer Science at the University of Colombo in Sri Lanka. He then spent two years as a research assistant at the University's SCoRe research group before joining Singapore's Nanyang Technological University. He left NTU after three years as a research associate to come to Western Sydney University and join the CRC project.
Trialling imaging systems to extract plant variables
"Protected cropping has two major drawbacks: high energy consumption and skilled labour intensity," Jayasuriya explains. "This project introduces non-invasive image-based crop monitoring for highly managed tall crops such as capsicum, considering limitations in the glasshouse crop environment."
So far, Jayasuriya has trialled using Intel RealSense and RGB Depth camera modules for segmenting leaves and fruits, calculating the area of single leaves and estimating fruit volume. 
"I've experimented in the WSU glasshouse for a better camera set-up to extract plant traits and designed a simple camera set-up," he says.
Next steps include "building the designed platform, improving it, then data collection – using computer vision and machine learning for feature extraction, and comparing image-based traits with typical traits."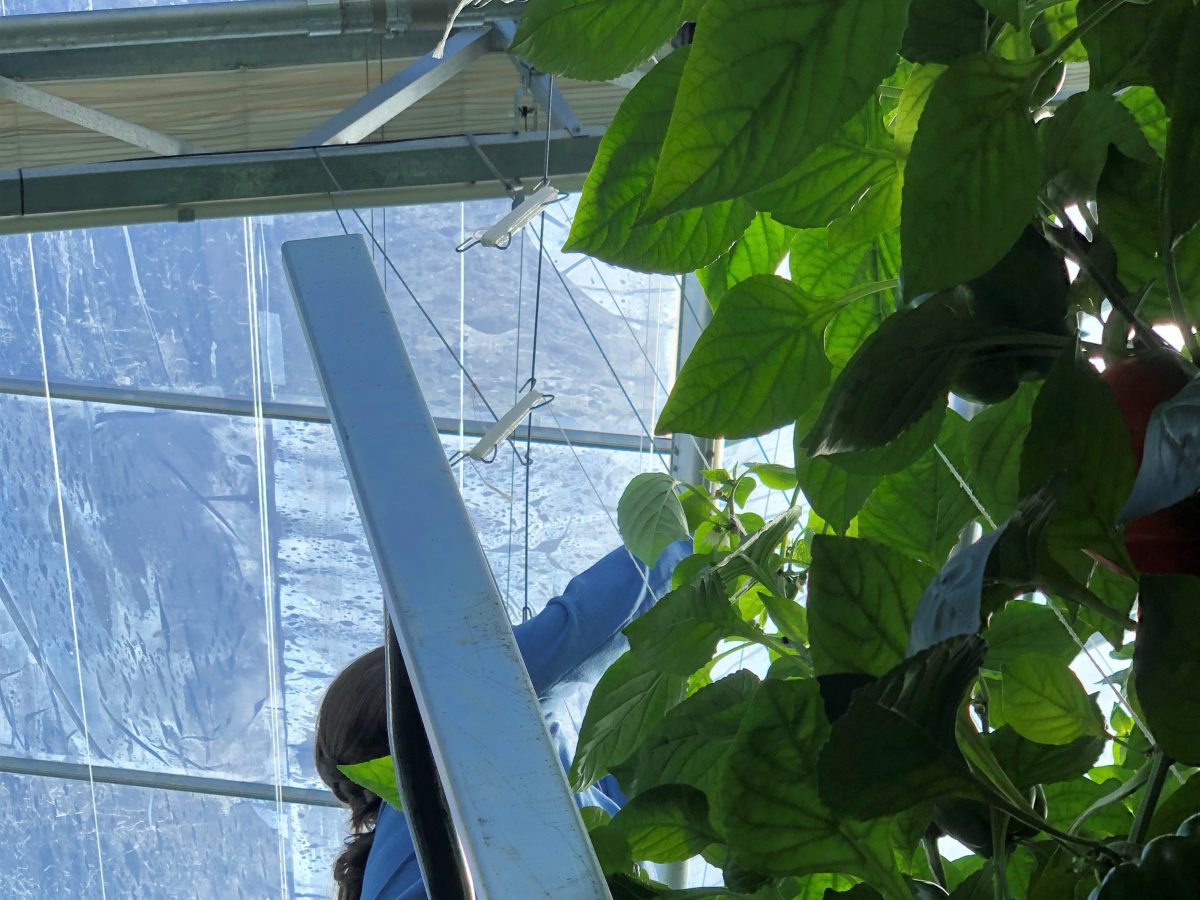 An expanding network: people, ideas, equipment 
As part of his involvement in the 'IoT for indoor cropping' collaboration, Jayasuriya has had opportunities to expand his research network, exchange ideas and share equipment with fellow project team members. 
"Assoc. Prof. Ghannoum introduced me to the researchers at APPF in Canberra, and I had a visit there to get a good idea about the research area," he says. "Assoc. Prof. Yi Guo introduced me to another research team who hope to build a robotic platform for a pollination project at the HIE glasshouses – and we hope, eventually, to use their robotic platform.
Fellow PhD student Mark Cardamis and Assoc. Prof. Hu, Cardamis's supervisor, proved helpful allies: "I got the Intel Realsense camera module from them, which I am using right now", Jayasuriya says. 
Challenges and rewards
There are challenges – COVID19-related lockdowns and flooding have caused delays, and equipment failures could derail his best-laid plans, Jayasuriya says: "Another team in HIE had a hyperspectral camera and I had planned a section for my research with that camera. Unfortunately, that camera is not functioning well."
That said, being part of a CRC industry-research collaboration has a definite upside.
For a start, it opens new career options: "I'm interested in IoT, sensor network security, programming, machine learning and product-oriented research," Jayasuriya says. As a successful post-doc, he hopes to take up an internship with an industry partner.
More importantly, Jayasuriya says, his image analyses are contributing to a broader research effort that will positively impact future food security. 
"I'm passionate about applying computer science and IoT in real-world scenarios for the betterment of human beings," he asserts. "This project has a huge impact on securing healthy, high-quality food production to meet future food demand."
The four-year 'IoT for indoor cropping' project is set to run until 31 December 2024.
Lead image: Eranda Namal Jayasuriya. Credit: Western Sydney University