Md Mazadul Islam took out a Bachelor's degree in Agriculture and a Master's in Horticulture in Bangladesh, then an MSc in Plant Science at Wageningen University in the Netherlands before coming to Australia to do his doctoral research at Western Sydney University. 
As part of the four-year 'Sustainable fertigation' project, he hopes to contribute to making indoor vegetable production greener by optimising water and fertiliser use. 
"My research is focused on finding effective fertigation methods for high-tech greenhouse vegetables that improve water and nutrient-use efficiency," Mr Islam says. 
The project is a collaboration between Western Sydney University (WSU) and Qatar University under the Future Food Systems CRC (FFS).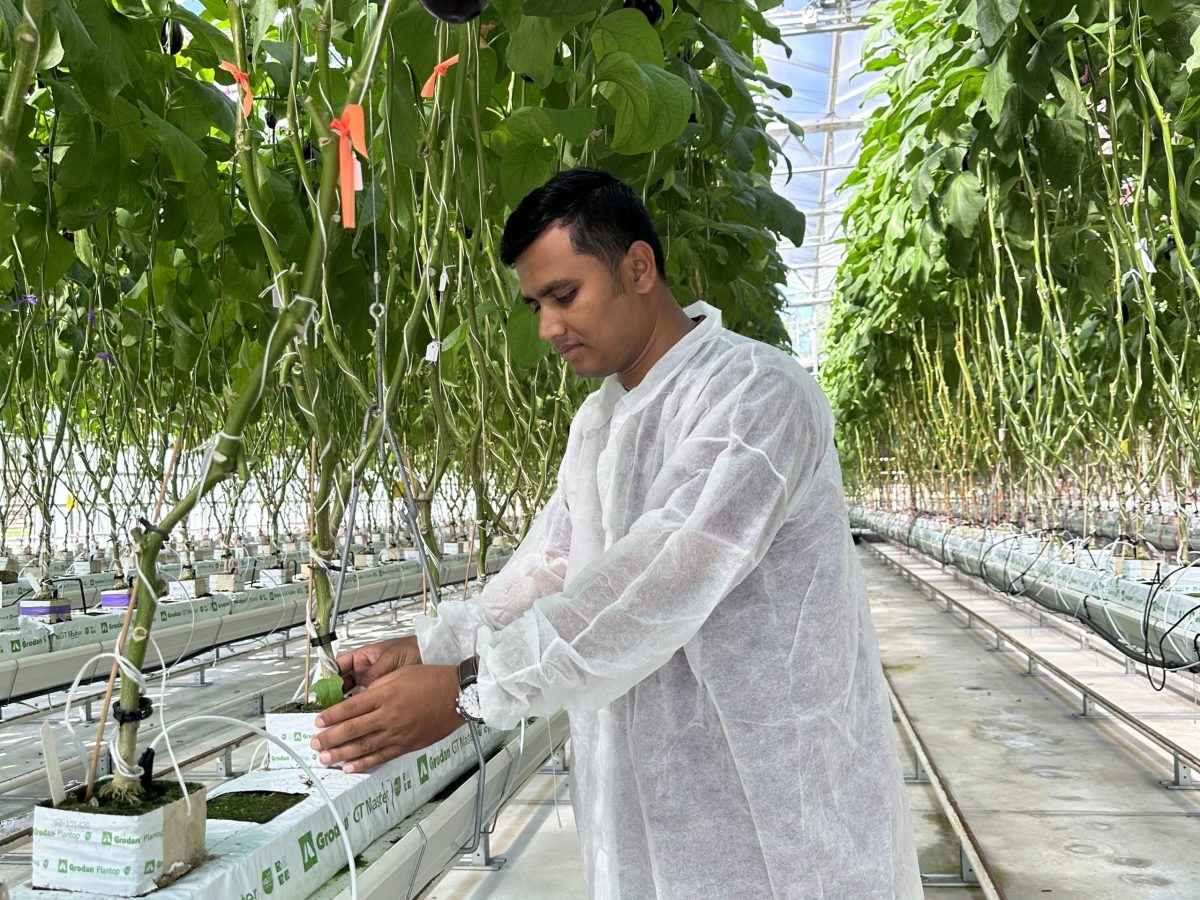 Early career: Success in STEM
"Growing up in a small town of Bangladesh, my childhood was filled with curiosity and a thirst for learning," Mazadul Islam recalls. "I was always eager to explore the world around me and had a natural inclination towards creativity and problem-solving. Whether it was building forts with friends, playing sports or engaging in artistic activities, I cherished every moment of my formative years." 
Mr Islam's secondary education marked a crucial phase in his academic journey. He excelled in science-related subjects, which led him to opt for a science stream at university. In quick succession, he completed a Bachelor of Science (Honours) in Agriculture and a Master of Science in Horticulture at Bangabandhu Sheikh Mujibur Rahman Agricultural University (BSMRAU), with first-class honours in both degrees.  
His Master's thesis, on the 'Effect of Industrial Effluents on Germination and Growth of Summer Leafy Vegetables' yielded significant findings that garnered recognition in a reputable academic journal as well as accolades including a prestigious National Science & Technology (NST) Fellowship granted by the Ministry of Science and Technology, Government of the People's Republic of Bangladesh; and the University Merit Scholarship offered by BSMRAU, recognising outstanding academic achievements and dedication to excellence. 
In February 2016, Mr Islam seized the opportunity to pursue a second Master's degree, this time in Plant Science, at Wageningen University & Research in the Netherlands, renowned globally for academic excellence. His chosen specialisation was Plant Breeding and Genetic Resources.  
"For my major thesis, I delved into a genome-wide association study on leaf morphology in Brassica oleracea," Mr Islam says. "My investigation aimed to unravel the genetic basis behind leaf morphology variations in this plant species. Additionally, I undertook a minor thesis titled 'Studying Late Blight Resistance in Potato Mediated by Rpi-blb3 and Rpi-mcq1′, in which I sought to explore the genetic mechanisms responsible for late blight resistance in potatoes, a crucial area in crop protection and breeding. My academic journey at Wageningen University not only expanded my knowledge and expertise in the field of plant science; it opened new horizons for my career in research and innovation."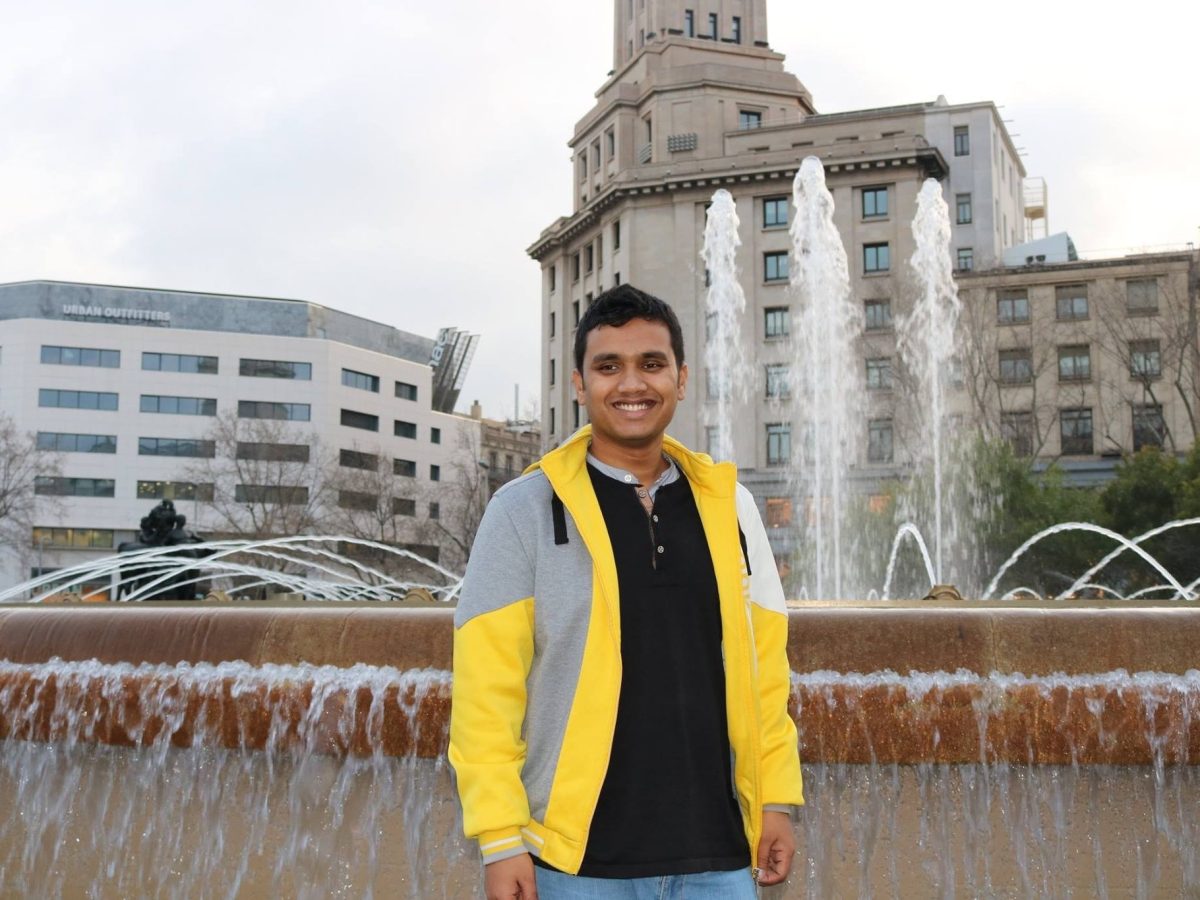 A working agricultural scientist: Advancing food-system resilience and sustainable farming practices in Bangladesh
In 2013, Mr Islam was appointed to the position of Agricultural Scientist at the esteemed Bangladesh Agricultural Research Institute (BARI). Here, he participated in several research projects that had a substantive impact on Bangladesh's agricultural sector, addressing crucial aspects of food security and promoting sustainable farming practices. Projects on which he worked as an investigator helped to boost food system resilience in Asia's mega-deltas with salt-tolerant sweet potato and potato; develop and deliver biofortified crops at scale; mass-produce minitubers of climate-smart and high-yielding potato varieties through hydroponic and aeroponic systems; validate and disseminate newly released high-yielding and climate-smart potato varieties; and develop production packages for exporting and processing potatoes. 
"As a working scientist in the TCRC [Tuber Crops Research Centre]–CIP [International Potato Center] collaborative project and other initiatives, I played a key role in strengthening food system resilience and the development of biofortified crops," Mr Islam asserts. "One of my proudest achievements was my role as a skilled plant breeder, which led to the development of numerous potato varieties with distinct and valuable characteristics, including high dry matter content and long dormancy periods.
"My hands-on involvement in these projects ignited a profound interest in advancing my knowledge in this field."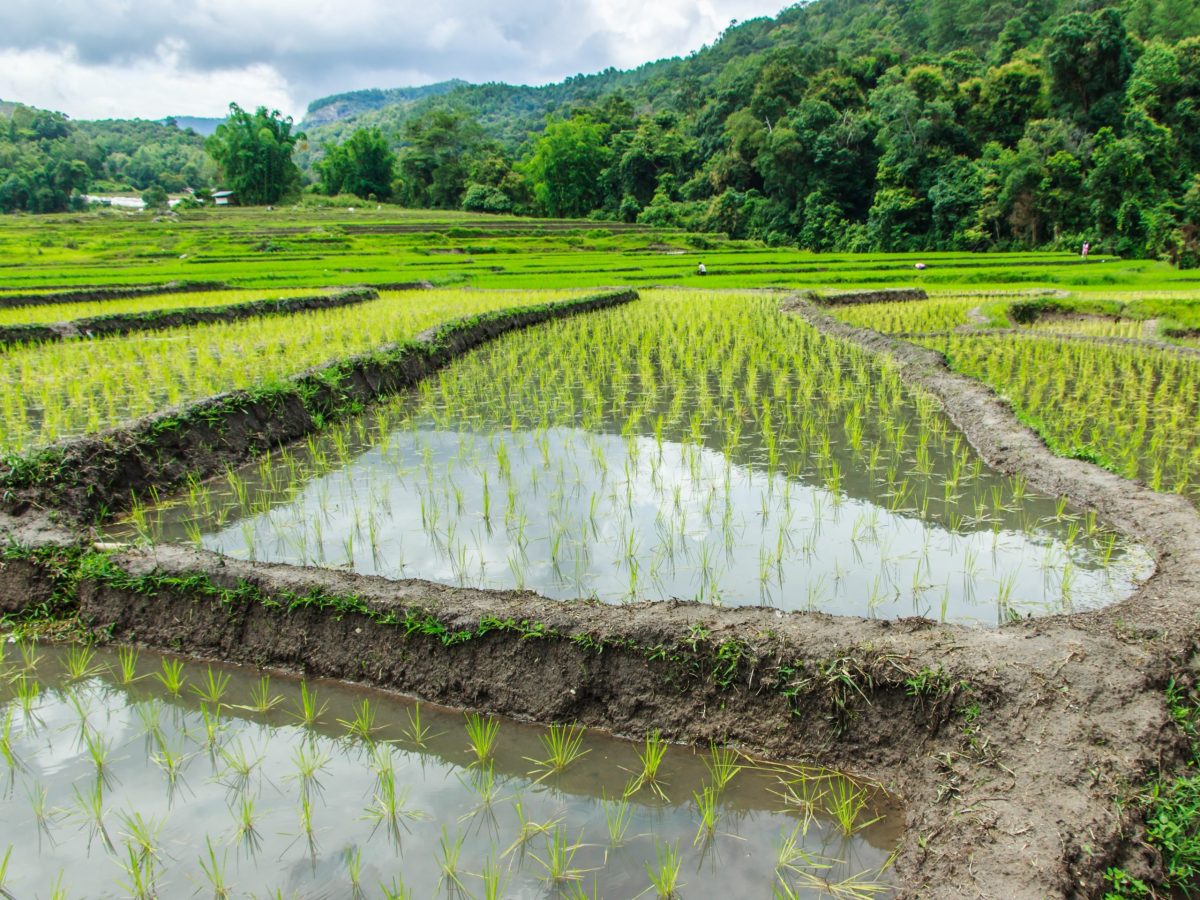 Expanding networks: Overseas training, global affiliations
Alongside his formal studies, Mr Islam expanded his knowledge of agricultural research via short courses and training programs – including in the Philippines, as the recipient of an International Rice Research Institute Training Grant; and in South Africa, under an Orange Knowledge Programme (OKP) training grant. "These experiences further enriched my expertise and prepared me to make significant contributions in the field of agriculture," he says. 
He's also a member of several prestigious organisations around the world. 
"I take great pride in being an esteemed member of the Alumni of Wageningen University & Research; the Association of Applied Plant Tissue Culture in Bangladesh; the Bangladesh Agricultural Research Institute Scientist Society; and the Krishibid Institution Bangladesh," he says. "These valued memberships have not only expanded my professional network but also provided me with exceptional opportunities for continuous learning and fruitful collaborations with like-minded individuals in the field." 
Eager to gain his doctorate at a top university known for outstanding research in his field, Mr Islam leapt at the opportunity to apply for a PhD researcher role on the 'Sustainable Fertigation' project. 
"I have learnt that research allows a person to pursue his interests, to learn something new, to hone problem-solving skills and to challenge himself in new ways," he says. "Keeping this in mind, I was keen to pursue my PhD degree at a world-class university like Western Sydney University, which has leading academics, world-changing research, excellent facilities and a wide range of courses."  
"Following the successful scholarship selection, I embarked on my PhD journey and arrived in Sydney, Australia, on 14 April 2023."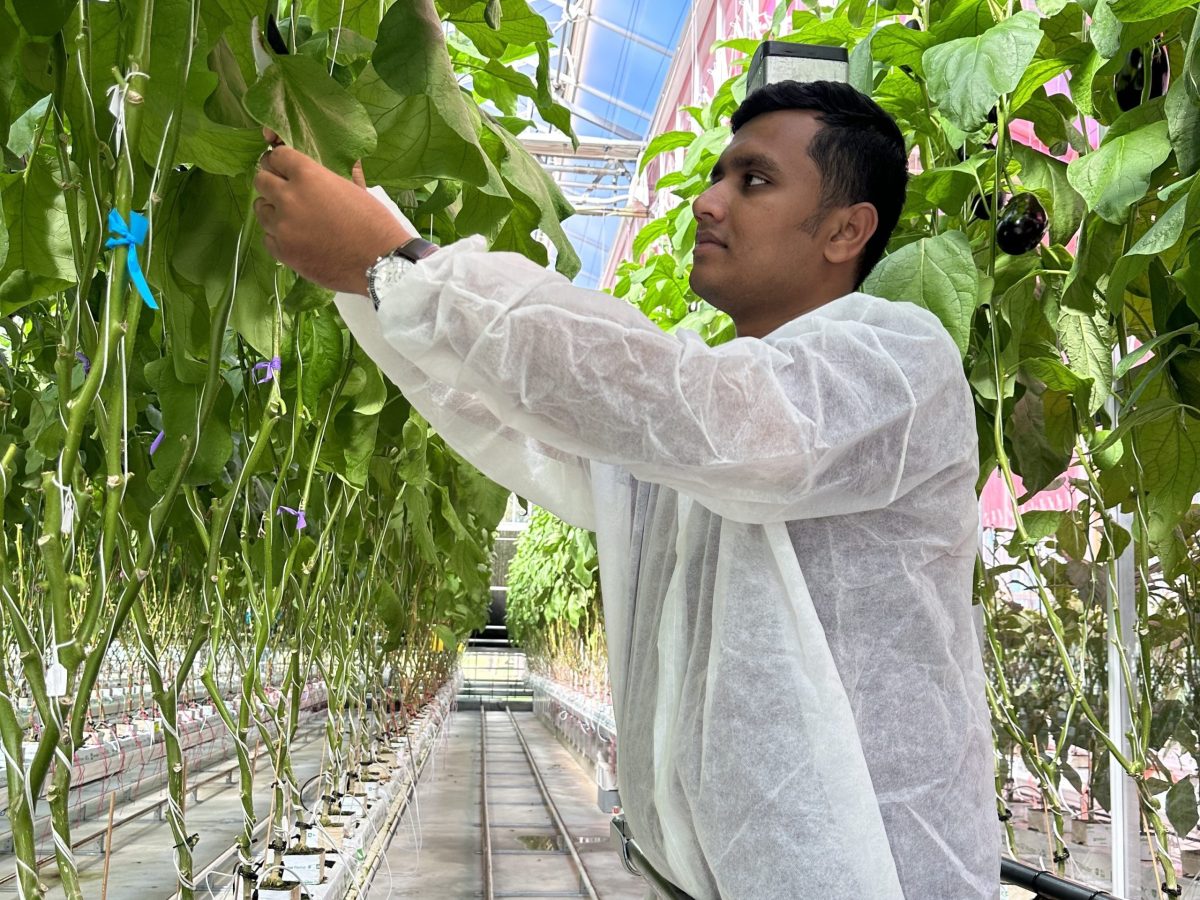 PhD research: Minimising water and fertiliser use in protected cropping
As a PhD student at Western Sydney University (WSU), Mr Islam is continuing his research interest in sustainable agriculture practices, this time with the focus on fertigation. 
Committed to "making a difference in the field of protective horticulture", he is excited to contribute to an international initiative in sustainable indoor production supported by experts in the field. 
As part of the four-year 'Sustainable fertigation' project team based at WSU's Hawkesbury Institute for the Environment and $7M, Wageningen-designed National Vegetable Protected Cropping Centre (NVPCC), Mr Islam gets to conduct trials within a state-of-the-art, semi-automated experimental greenhouse facility alongside internationally recognised experts in the fields of plant, soil and environmental science, protected cropping and sustainable food production. 
This PhD project is based on agronomic, physiological, molecular and metabolomic study – and the learning opportunities are diverse and abundant, Mr Islam says.  
"Currently, I am learning about LICOR, focusing on determining plant physiology within protected cropping environments. Additionally, I am delving into the realm of post-harvest technology applications on plants to identify physiological parameters that contribute to quality traits," he explains. 
Embracing advanced molecular techniques, such as QPCR, transcriptomics and metabolomics analysis, forms an essential part of his research journey.  
Mr Islam's research is being supervised by project lead Professor Zhonghua Chen, a highly cited researcher and an expert in plant physiology, plant breeding, biophysics and agronomy.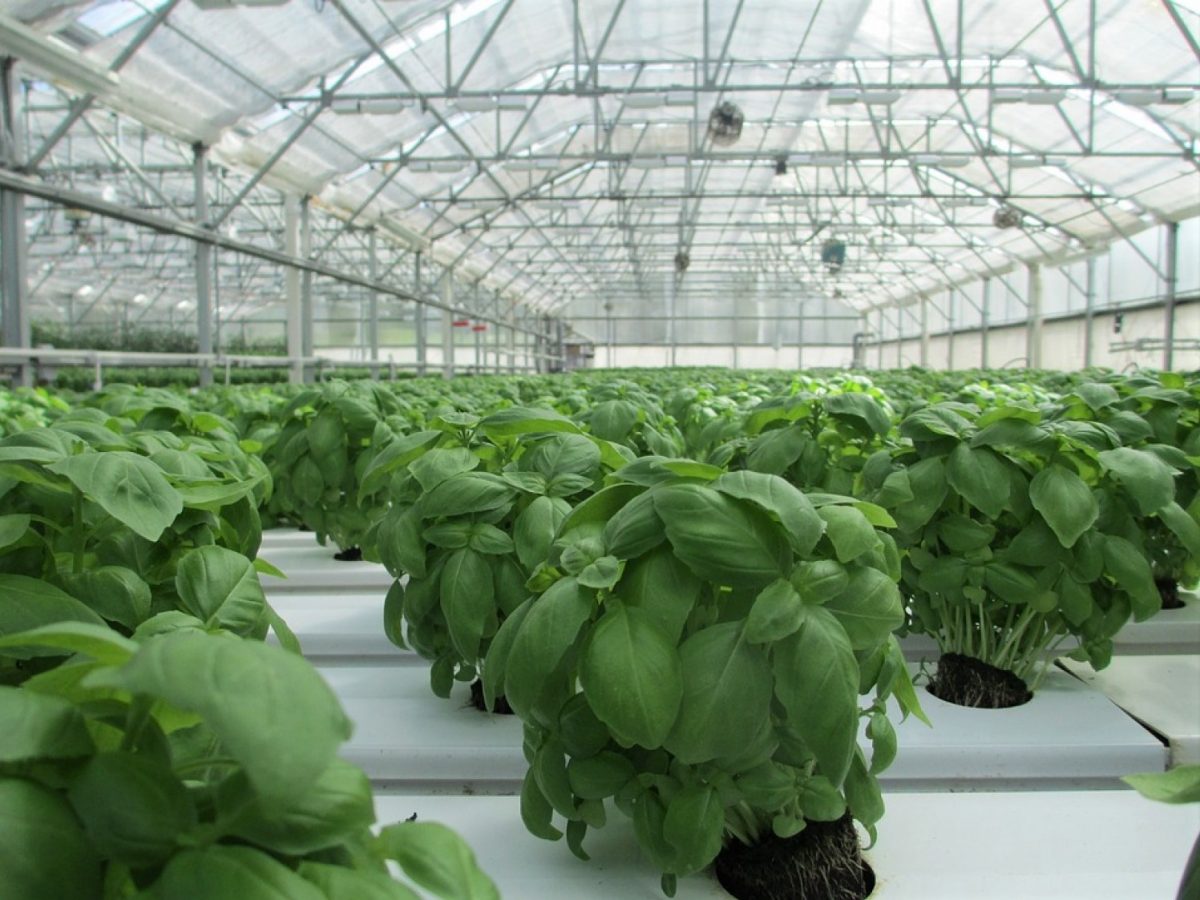 Qatar University Greenhouse, interior. Credit: Qatar University
Real-world research impact
Qatar University, keen to help its country's protected cropping sector reduce costly inputs and become more sustainable, will encourage national adoption of recommendations arising from the project. Western Sydney University will disseminate the findings to Australia's PC horticulture sector. 
Mr Islam hopes the project will succeed in developing-a robust, cost-effective optimisation tool that helps the protected cropping sector become more sustainable, not just in Qatar and Australia but globally. 
"Sustainable practices are becoming increasingly important in meeting the growing demand for food while minimising the impact [of food production] on the environment," he says.  "The project holds great promise in optimising nutrient delivery, minimising waste and elevating crop quality, thereby making a significant contribution to the advancement of modern agricultural practices. 
"Additionally, it opens up new avenues for future researchers by uncovering genes and regulatory pathways responsible for fertiliser use efficiency in greenhouse-grown vegetables." 
"I am also committed to sharing my research findings with farmers, policymakers and the public to raise awareness about the benefits of sustainable agriculture practices."
Mr Islam is due to complete his PhD by the end of 2026.
 Lead image: Mazadul Islam. Western Sydney University PhD attached to the 'Sustainable fertigation' project. Image courtesy of Md Mazadul Islam