The first FFSCRC Student Quarterly for 2023 was held on Wednesday 15 March, with the majority of our PhD contingent zooming in from around Australia, including five new members:  Priyanka Kundu (UNSW), Mahesh Abraham Galappaththi (Murdoch University), Kesewa Opoku Agyemang (UNSW), Md Asad Uz Zaman (Murdoch University) and Mazadul Islam (Western Sydney University).
Education & Training Program lead Professor Brian Sindel, from the University of New England, gave an introduction in which he introduced the new students and presented some interesting stats on the FFSCRC's growing PhD cohort.
The students were then treated to a fascinating talk by FFSCRC CEO Dr James Krahe, who recounted his career journey from academia to industry to CRC boss, speaking frankly about the pros and cons of joining the corporate world rather than continuing as a university-based researcher.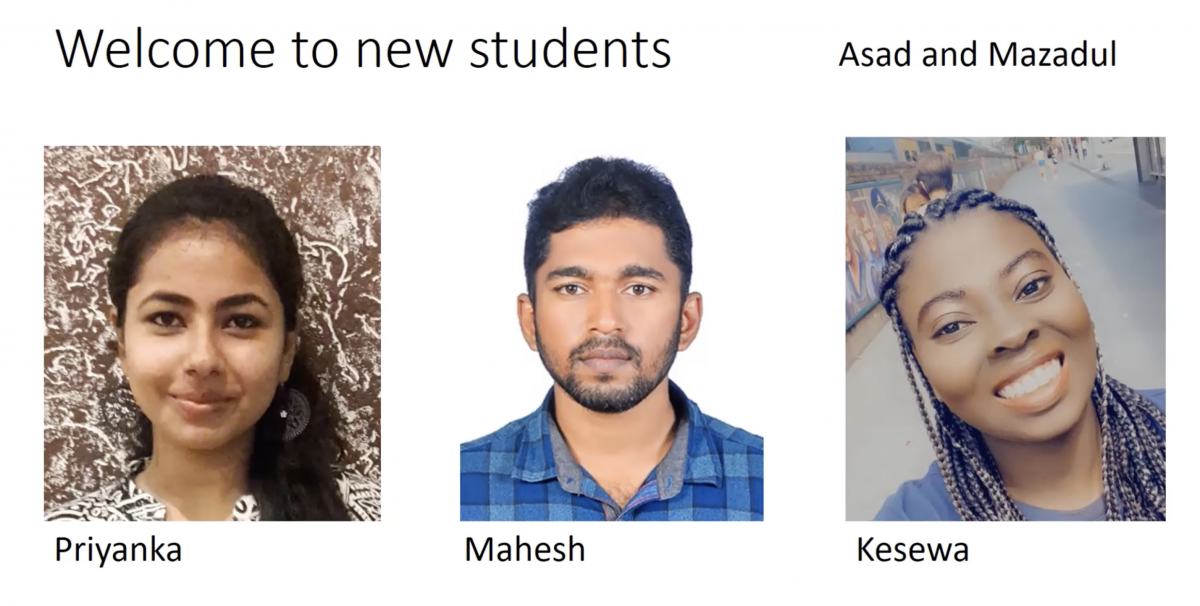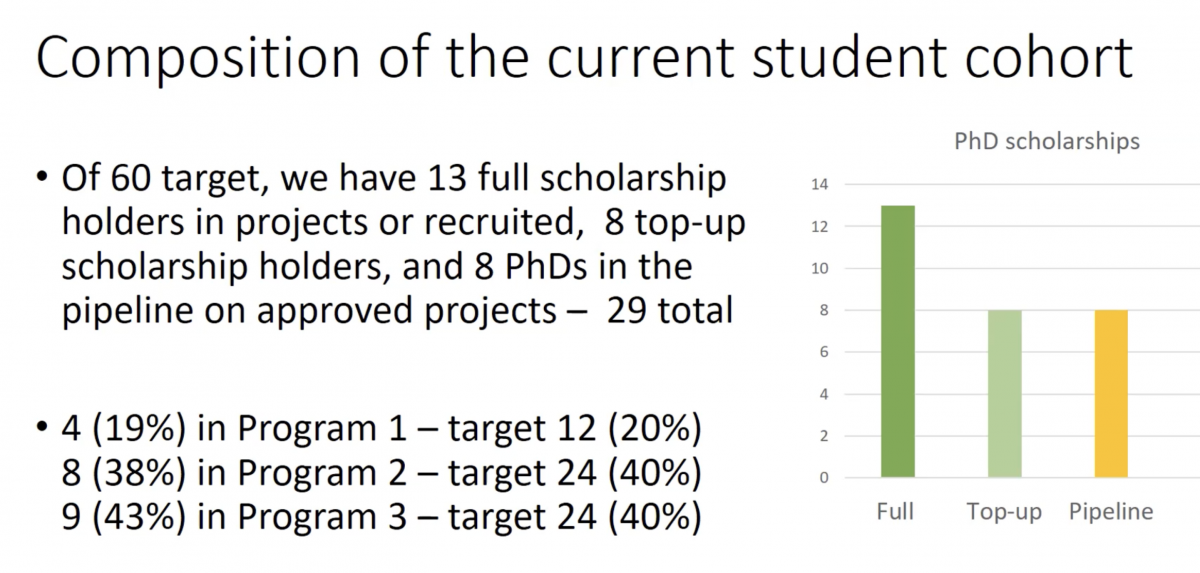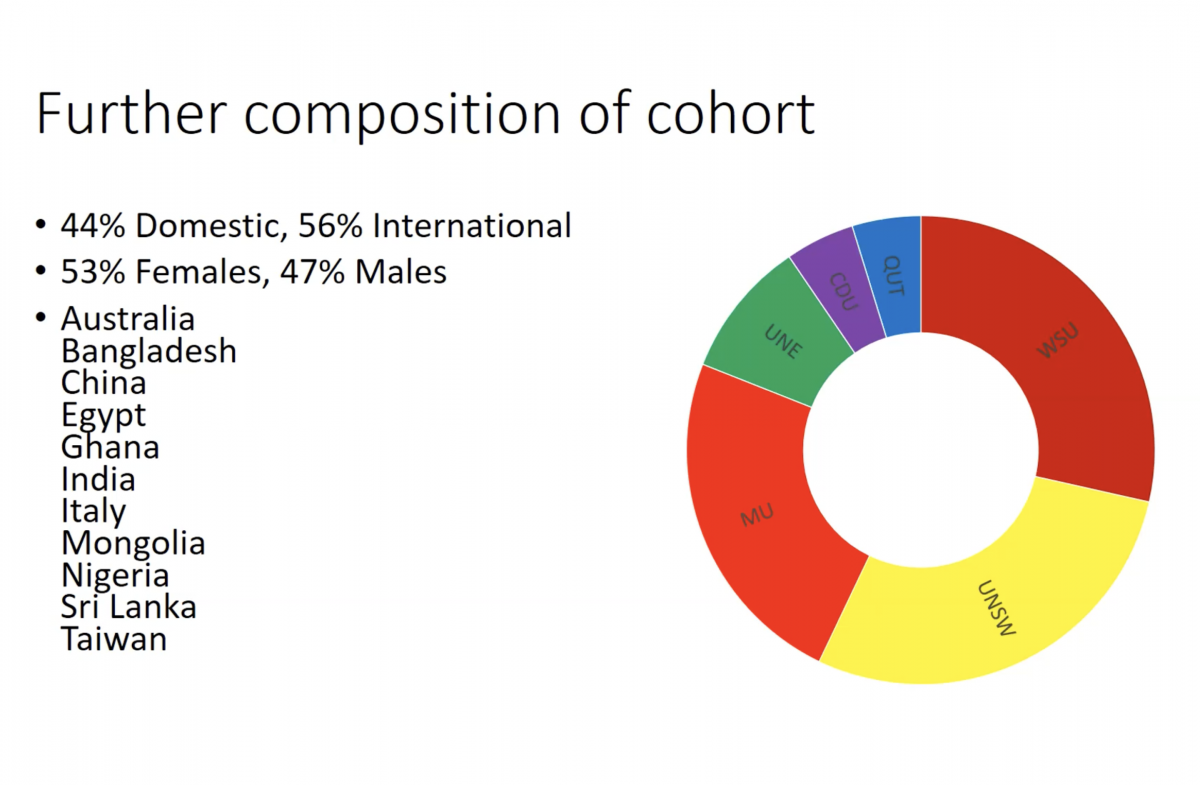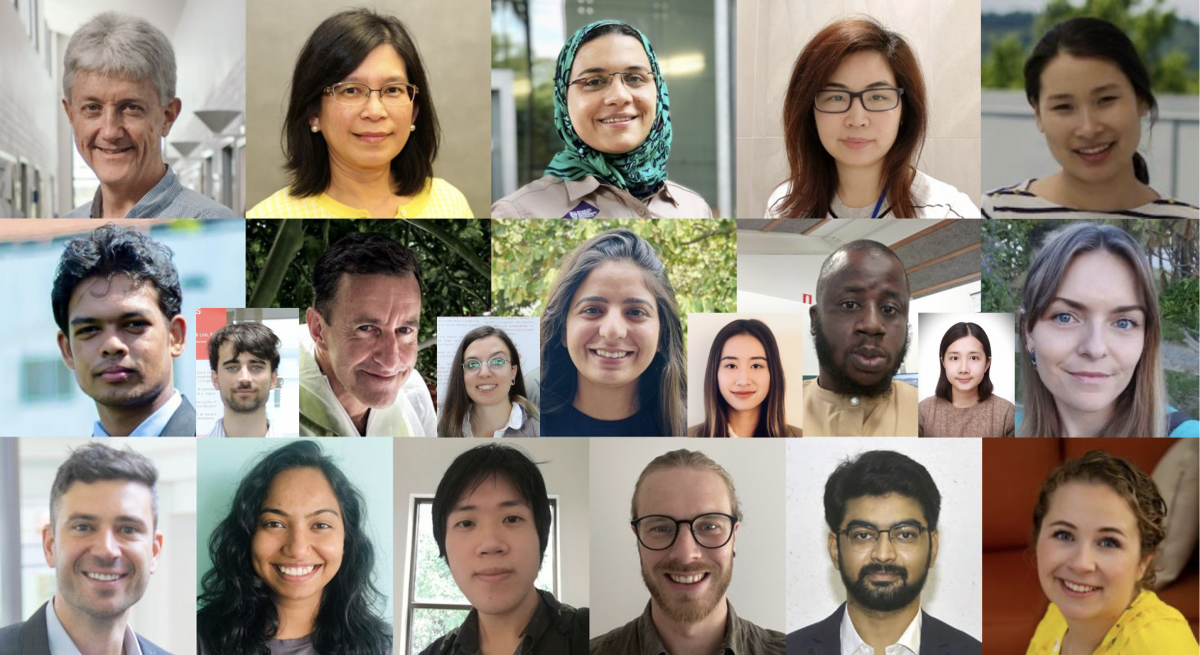 FFSCRC student cohort by the numbers
Professor Sindel's stats revealed that the FFSCRC's PhD cohort is demographically and geographically diverse, and is expanding rapidly.
Currently, it includes 13 full-time FFSCRC Industry PhD scholarship-holders, funded by FFSCRC partners including iconic Australian health food company Sanitarium, major horticulture grower-distributors Costa Group and Perfection Fresh, tech company WBH, indigenous enterprises Pudakul (northern Australia) and Myera Group (Canada), and WA specialty artichoke grower Mt Lindesay.
Our FFSCRC PhD students now includes eight inducted students, with eight more in the process of onboarding. This, combined with our Industry PhDs, makes a total of 29 FFSCRC PhDs– nearly half of the 60 PhD students the FFSCRC will help train over its 10-year lifespan.
We have doctoral students enrolled at all six Australian universities in the FFSCRC's research community: UNSW, Western Sydney University, Murdoch University, Queensland University of Technology, University of New England and Charles Darwin University.
Our PhD contingent is diverse: it contains an almost-equal mix of genders, hailing from nearly a dozen countries including Australia, China, India, Ghana and Egypt.
"They are a great bunch of students – very enthusiastic and friendly – qualities that go a long way in any profession or sphere of life," Prof. Sindel says.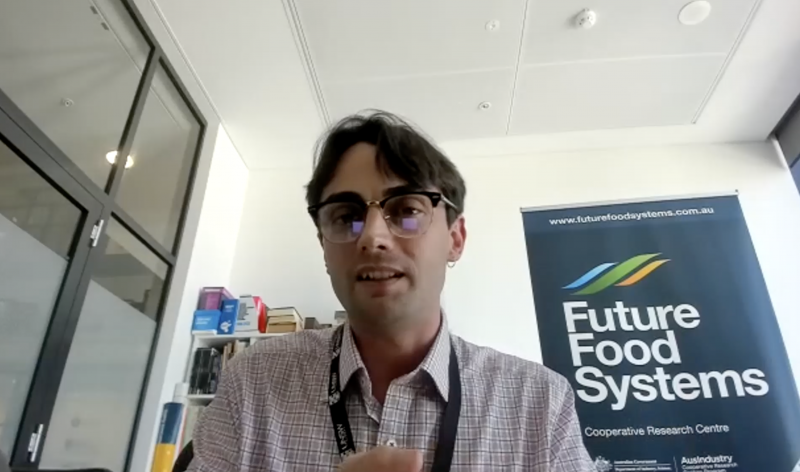 From PhD to industry to FFSCRC CEO: Dr James Krahe's journey
Dr James Krahe then gave the students a taste of what life as a PhD in industry entails, and how his choice to work in the agrifood biz impacted his career.
Dr Krahe did his PhD in Food Science at The University of Newcastle, choosing to forgo academia for a job in the agrifood industry. After working for major food manufacturers such as Kellogg's, he took on a role with the Commonwealth-backed Food & Agribusiness Growth Centre, FIAL before becoming head honcho at the FFSCRC late last year.
Dr Krahe had some sage advice for our PhDs about balancing academic integrity with the imperatives of industry, and about the pros and cons of each path.
"I finished my PhD and went directly into industry, working for a large international FMCG company," he said. "In my first six months there I was personally responsible for bringing 23 new products to market. The impact of my research was immediately apparent.
"But while working in industry is exciting and fun, and has lots of benefits – experience solving real-world problems and opportunities to network – it also has challenges, particularly regarding research freedom and expected speed of delivery. Issues around IP and businesses wanting to maintain a competitive edge mean your work probably won't be published in academic journals. It's important that you keep your academic integrity intact and manage those expectations."
After answering some pithy questions posed by Prof. Sindel and the students, Dr Krahe encouraged the PhDs present to document their respective research journeys, sharing their challenges and triumphs in words, images and video – and in the process, inspiring others to join the FFSCRC student cohort and advance our collective mission to transform food systems and create a healthier, tastier, more sustainable future.
Lead image: An industry food scientist at work in the lab. At the first FFSCRC PhD catch-up of 2023, FFSCRC CEO Dr James Krahe addressed our PhD student cohort on the pros and cons of working in industry and academia. Credit: Shutterstock