Brajesh Singh spent eight years honing his knowledge of soil and plant ecology at Aberdeen, Scotland's The James Hutton (then the Macaulay) Institute and a further two at the University of Aberdeen before relocating to Australia to join Western Sydney University (WSU). A year later, he became part of the research team at Hawkesbury Institute for the Environment (HIE), joining the university's Global Centre for Land-Based Innovation (GCLBI) in 2015.
Now a senior member of WSU's academic staff and Director of GCLBI, Dist. Prof. Singh is also a world expert in the fields of functional ecology and soil biology whose research provides solutions to global challenges including environmental degradation and food insecurity.
"My fundamental research identifies quantitative relationships between soil biodiversity and ecosystem functions and explores how these are impacted by natural and anthropogenic pressures," says Dist. Prof. Singh. "My applied research harnesses this knowledge to help achieve greater farm productivity, sustainable development, environmental protection and food security."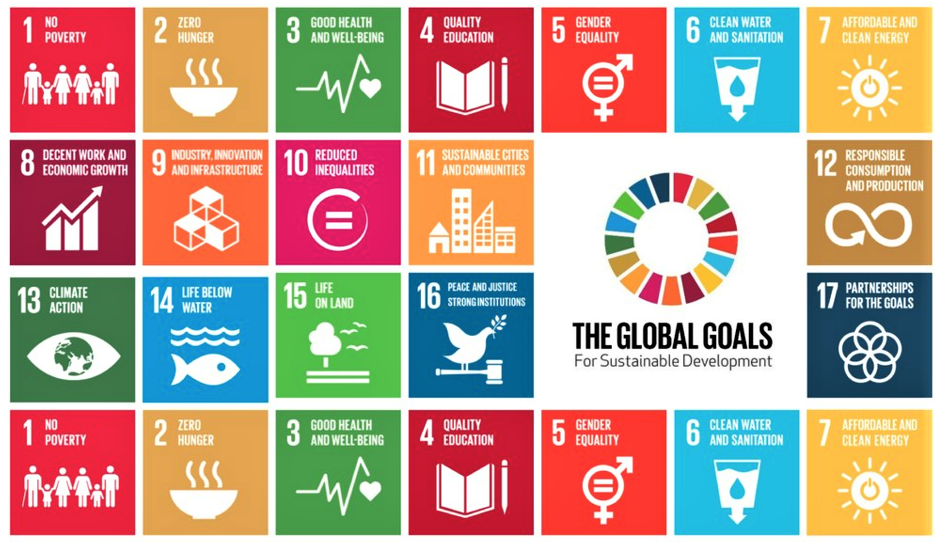 Global impact
Dist. Prof. Singh's findings have advanced crucial areas of ecosystem science by identifying the causal link between soil biodiversity (microbial and faunal) and key ecosystem functions and services.
Innovations he has developed are boosting the efficacy of existing microbial products and providing new tools for manipulating soil and plant microbiomes for an array of industries across Australia and the world. His patented technologies for early, rapid detection of food and environmental pathogens are used by industries and government agencies worldwide.
Dist. Prof. Singh has also developed solutions that increase farm productivity and environmental sustainability, including climate adaptation tools and farm-management practices that increase soil organic matter and improve export-market access. He has trained farmers, consultants and policy advisors in sustainable agriculture, supporting the United Nations' Sustainable Development Goals.
Dist. Prof. Singh's research has informed and supported multiple policy decisions at regional, national and global levels – including providing key recommendations for bilateral engagements in agribusiness and trade between Australia and both India and the European Union (EU).
Along with the UN's Food and Agriculture Organization (FAO), he works with its Convention on Biological Diversity to boost the resilience of farming systems and ensure environmentally sustainable food security measures globally. Dist. Prof. Singh also advises the European Commission on enhancing productivity in the bioeconomy (such as via the World Bioeconomy Forum).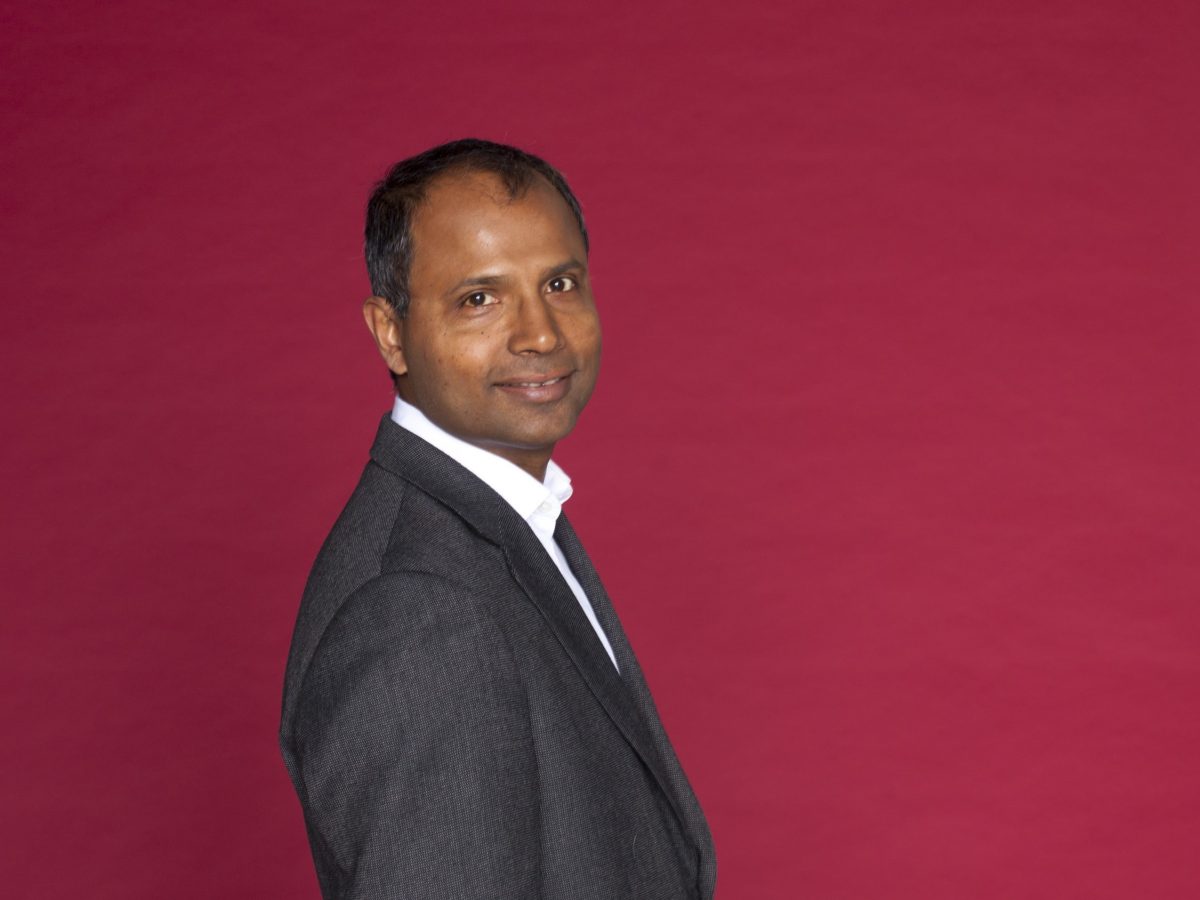 Awards and appointments
Dist. Prof. Singh's research has garnered him a string of prestigious accolades and appointments, starting in 2007, when he was the recipient of a Scottish Government's Proof of Concept Award in the 'diagnostic microbiology' category.
In 2015, midway through his tenure as a Visiting Professor to the Chinese Academy of Sciences (2014-16), Dist. Prof. Singh was invited to become a member of an EU expert panel on the plant microbiome. Three years later, he won the prestigious Humboldt Research Award in recognition of his impressive body of work to date: fundamental discoveries, new theories and insights that have had a significant impact on the discipline.
In 2020, Dist. Prof. Singh was awarded Western Sydney University's Excellence in Research – Researcher of the Year Award. He also made it onto the 2020 Reuters Hot List of Climate Scientists, which identifies and ranks the 1,000 climate scientists the news agency considers as having the greatest impact on global climate-change debate.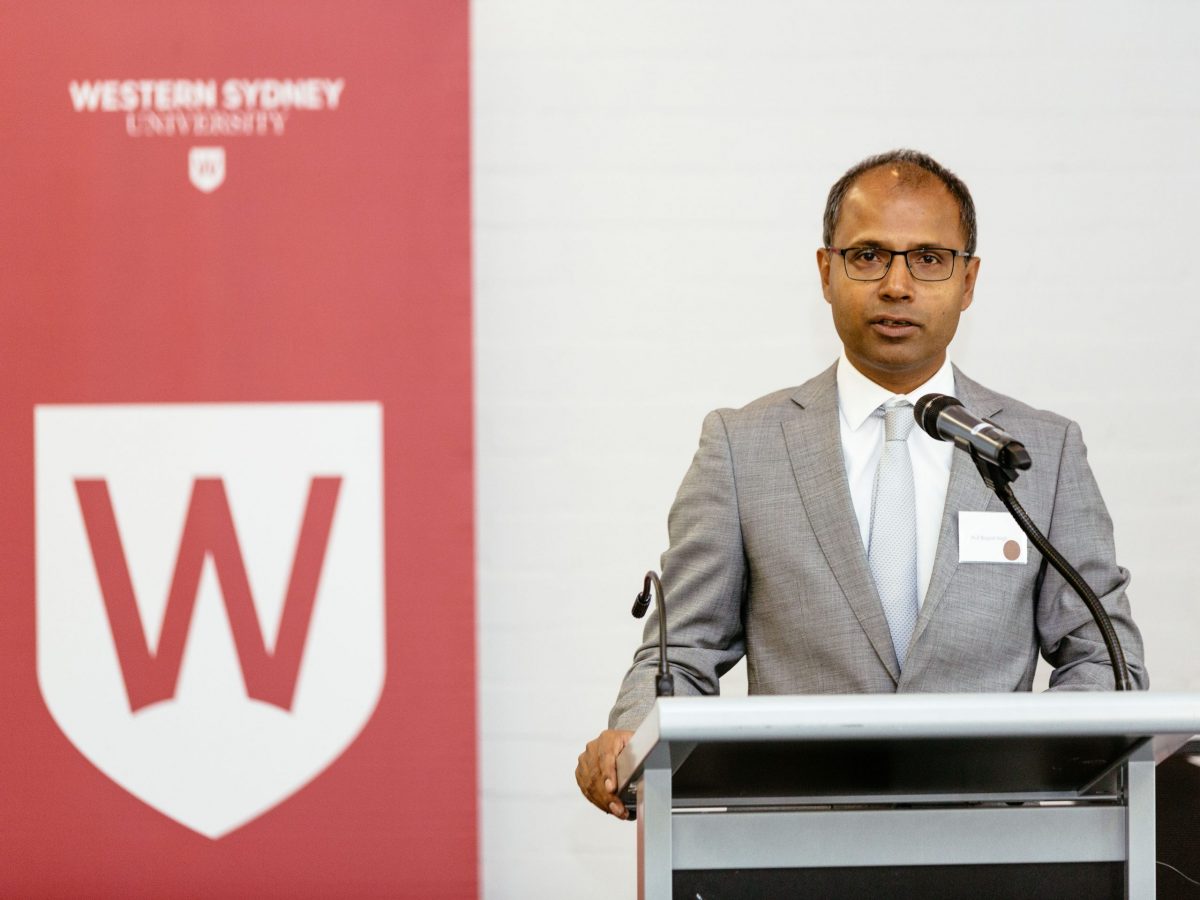 Internationally, Dist. Prof. Singh is part of the 19-member European Commission High Level Expert Group (HLEG) tasked with delivering an International Platform for Food Systems Science (IPFSS) that addresses gaps in the provision of food system science and evidence, with a view to improving global food system governance.
In 2021, he was deemed one of the world's most influential scientists – a Clarivate Highly Cited (HiCi) Researcher, ranked in the top one per cent of researchers globally and was awarded Soil Science Australia's JA Prescott Medal for his outstanding contribution to soil science nationally.
Global professional responsibilities include being President and Scientific Chair of the Global Initiative of Crop Microbiome and Sustainable Agriculture, an expert advisor to the European Commission's International Bioeconomy Forum; a member of the Australia-EU Senior Leaders Forum; an International Advisor to the UK-CABI Plant Microbiome Initiative and, since 2020, an International Advisor to the $165M joint World-Bank and Indian Council of Agriculture Research National Agricultural Higher Education Project (NAHEP). He is the Editor-in-Chief of the Journal of Sustainable Agriculture and Environment (WILEY); a Senior Editor for Biodegradation; and a long-time Associate Editor for the Journal of Ecology.
Global Centre for Land-Based Innovation: Solving pressing planetary challenges through collaboration
"At the Global Centre for Land-Based Innovation, our mission …is to create and communicate innovative solutions to challenges around farm productivity, food security and environmental sustainability, and get corporations to work in a collaborative way to increase farm productivity, not just for today but also, five years, 10 years down the track," says Dist. Prof. Singh.
"How are we going to adapt to climate change? How are we going to adapt to the resource constraints of the future? That's the number one tier goal of the centre. The second [is]… working with our international partners and policymakers at all levels of government to promote agribusiness and trade between the partners.
"And… capacity-building, not only terms of research students [and] scientists but also … inform[ing] growers, consultants and policymakers, so we work together to enhance farm productivity and profitability."
Since GCLBI's inception], he says, "We have forged multiple relationships with different agriculture sector partners and we have significant outputs from those activities."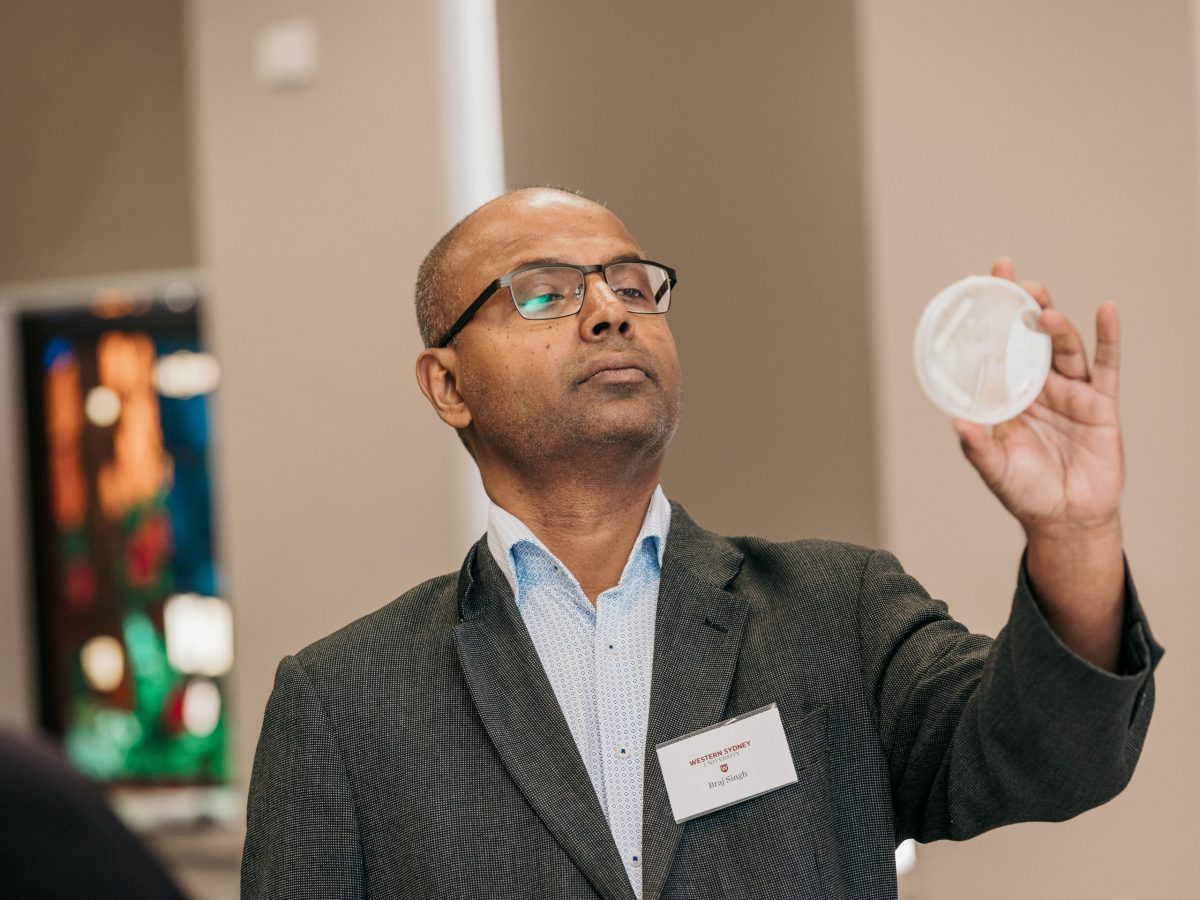 Areas of expertise
1 Exploring soil's impact on functional ecology
Dist. Prof. Singh has applied ecological theories extensively to explain patterns of soil biodiversity, and relationships among biodiversity and ecosystem functions at every scale, from microscopic to global. His findings have induced fundamental shifts in functional soil-ecology research – demonstrating, for example, that loss of soil biodiversity leads to direct and proportional loss of ecosystem functions; and that, like plant and animal ecosystems, microbial communities are driven by climate and by resource availability.
2 Assessing and boosting soil and plant health
Soil health impacts farm productivity and long-term sustainability, and the activities of microbial communities are integral to healthy soil functioning. Dist. Prof. Singh has developed and applied approaches that use microbial communities and diversity as tools for assessing soil health and quality at local and global scales. His research also seeks to improve soil and plant microbiomes to increase farm productivity, bolster food safety and further industrial innovation.
At Western Sydney University's Hawkesbury Institute for the Environment (HIE), he and his team use microbiome data to identify keystone functional microbial species in crops and soils that can be used to manipulate the microbiome in situ for specific outcomes – greater disease resistance, say, or nutrient availability.
Much of Dist. Prof. Singh's current research is focused on the relationship between soil biodiversity and its biotic interactions with plant diversity – ascertaining how these impact ecosystem functions including primary productivity, climate regulation and pollution abatement, then determining how to use this knowledge for industrial and societal benefit.
His findings in this area have informed agricultural industries across Australia and the world about the impacts of climate change (including extreme weather events) on farm productivity, and ways to minimise such impacts.
3 Improving climate change prediction and mitigation
By examining the effect of global changes on functional microbial groups – methane oxidisers, nitrogen fixers, nitrifiers and denitrifiers – and related processes, such as greenhouse gas (GHG) emission, Dist. Prof Singh and his team have provided further evidence for microbes' central role in regulating and mitigating GHGs. Dist. Prof. Singh has also challenged current estimates of soil carbon loss under future climate scenarios.
4 Using biotech tools for environmental remediation
Dist. Prof. Singh has developed and deployed various biotechnological tools to bioremediate organic pollutants and restore degraded lands; current research includes using microbiomes to predict the efficacy of bioremediation.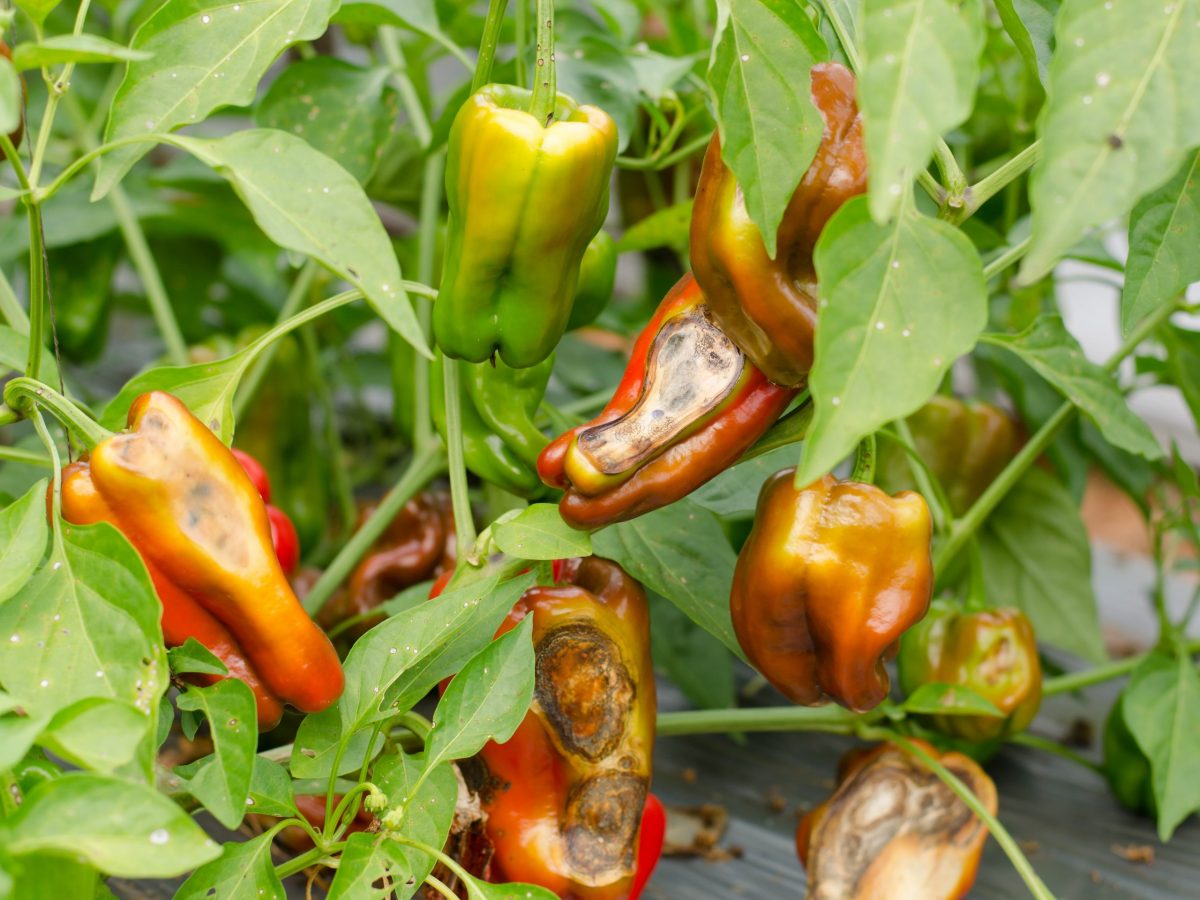 FFSCRC project: Reducing root-pathogen risk in horticulture crops
Dist. Prof. Singh is the research lead on the Future Food Systems CRC's 'Novel bio-based solutions for effective management of key root pathogens of Australian protected cropping systems' project. The project teams researchers at Western Sydney University's Hawkesbury Institute for the Environment (HIE) and the Global Initiative of Crop Microbiome and Sustainable Agriculture (GICMSA).
Dist. Prof. Singh and his team are looking to pinpoint microbes associated with healthy, high-yielding crops, then use this knowledge to customise microbiome combinations for particular crops.
"[We] will develop and apply new bio-based technologies that simultaneously harness crop-optimised microbiomes, plant immune systems and biochemical products to transform how protected and field cropping systems tackle the key biotic constraint of root diseases," he explains. "The team will also develop novel agronomic tools – such as identifying cover crops – to suppress pathogens and their weed hosts and provide new sources of income for horticulture farmers."
Lead image: Distinguished Professor Brajesh Singh. Credit: Western Sydney University