In a two-year Future Food Systems CRC project, a team of researchers led by QUT Centre for Robotics Chief Investigator Dr Chris Lehnert has developed a self-guiding robotic platform that uses computer vision to navigate the pipe rails of a modern commercial greenhouse.
The new 'smart' platform, developed for pioneering Australian indoor vegetable grower P'Petual Holdings, is distinguished by a robust deep-learning pipe-rail vision system, coupled with a reliable robotic mapping and navigation system that enables the robotic mobile platform to keep track of the platform's location within a greenhouse.
A strong decision-making system means the platform is able to self-correct, detecting failures to enter or exit crop rows and deciding how to recover successfully.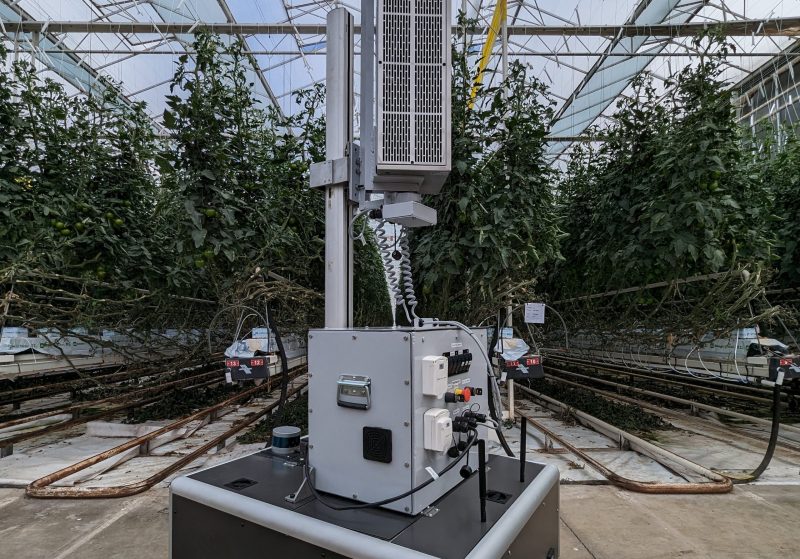 The platform has been thoroughly tested and trialled – first in a model greenhouse made to replicate P'Petual's set-up, then in a commercial greenhouse facility.
"It proved to be a robust, reliable system that could successfully navigate P'Petual's greenhouse using its computer vision system, handle any errors the robot experienced and successfully recover from them," Dr Lehnert says.
The project team was able to successfully mount P'Petual's proprietary pollination fan system onto its robotic base platform and demonstrate hands-free autonomous pollination of tomato plants across more than 30 crop rows in one of the industry partner's commercial greenhouse facilities.
"Our self-guiding mobile platform paves the way for creating robots that can automate tasks within a real greenhouse without requiring any infrastructure changes to the greenhouse," says Dr Lehnert.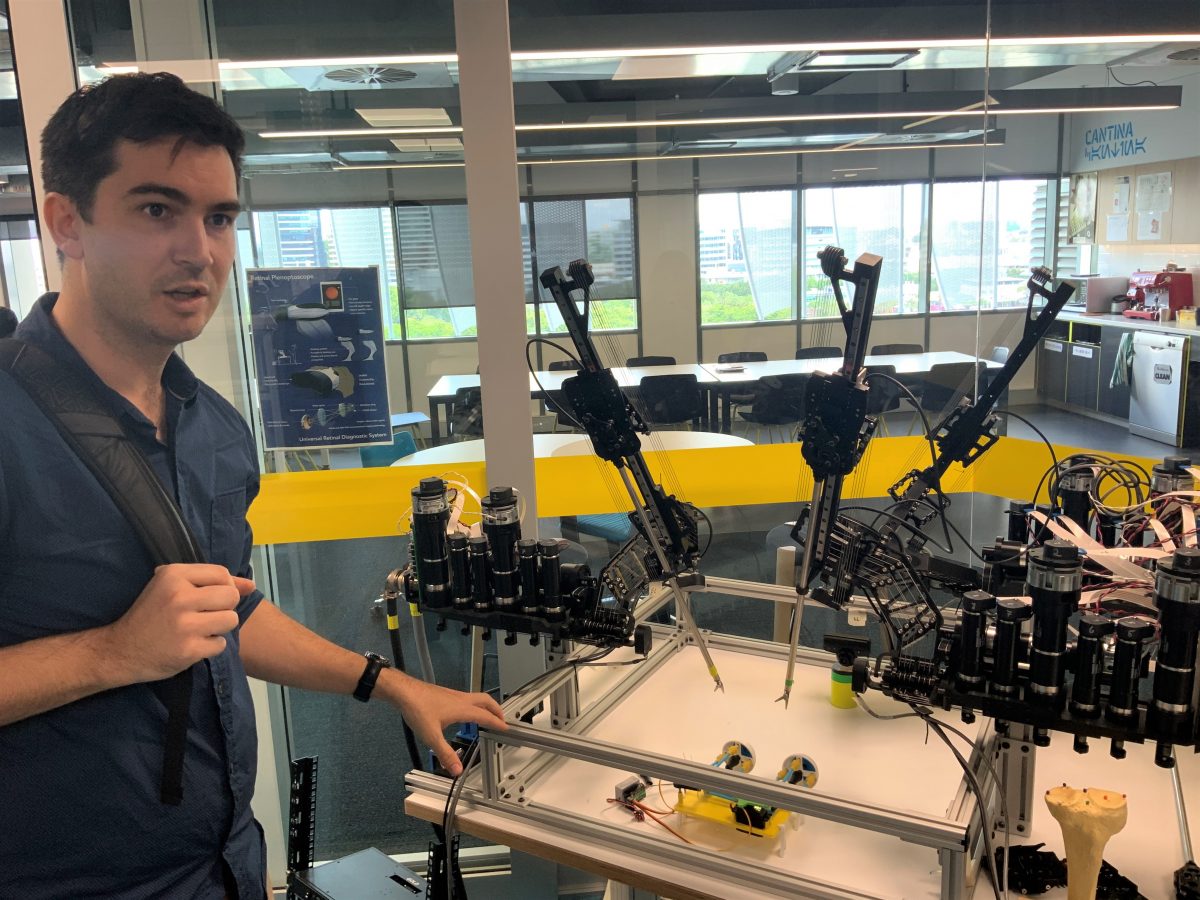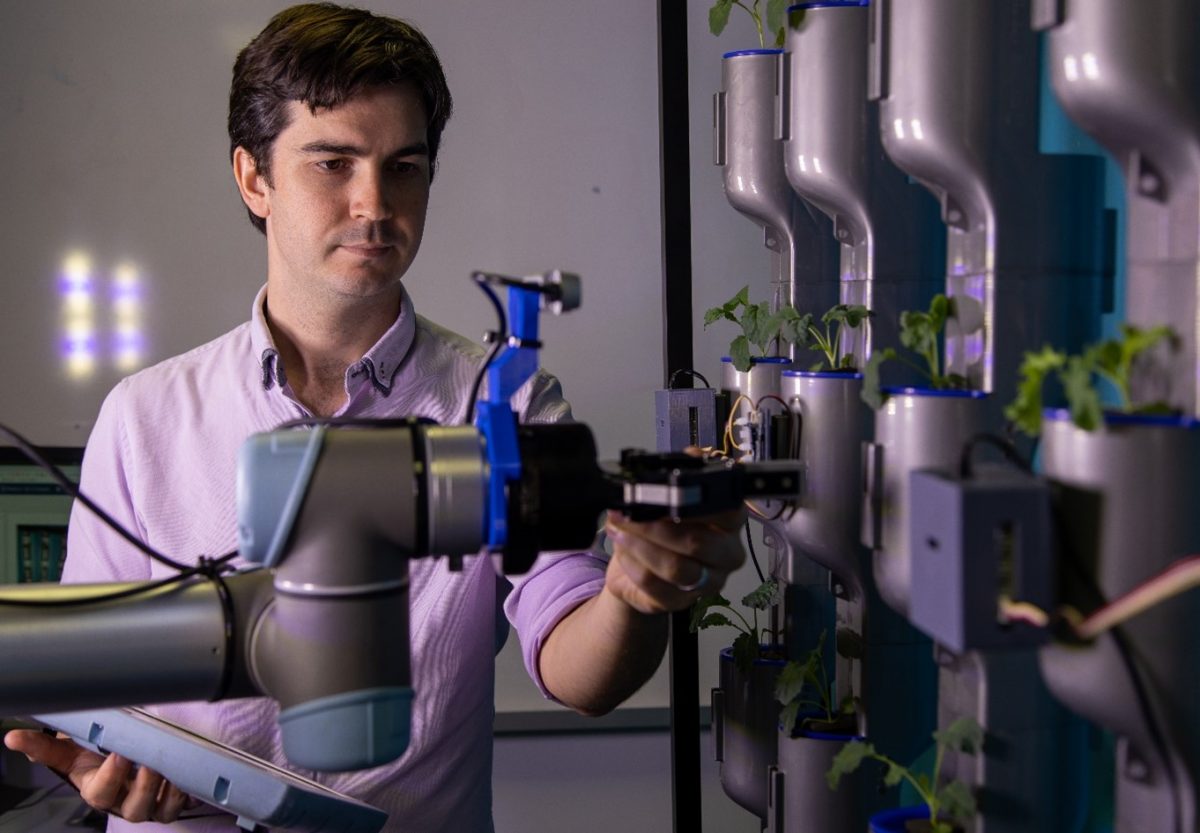 Commercial applications
The new robotic platform fulfills a pressing industry need, especially in Australia, where available pollinator populations are dwindling and hand pollination is pricey – and sometimes dicey, says P'Petual Director and GM, Henry Liu.
"Pollination is a high-cost, labour-intensive task. Automating this process will reduce costs and risks associated with labour availability," Liu says.
"Currently, there are no commercial solutions to autonomous pollination or other labour-intensive tasks in greenhouses. This work marks a significant step towards this goal."
The new platform paves the way to hands-free pollination within indoor horticulture facilities – and, potentially, to robots that perform other labour-intensive greenhouse tasks, such as crop monitoring, pruning and harvesting.
During its final phase, the project team identified two potential commercial partners: an industrial machinery manufacturer and an automation firm. Both have expressed interest in collaborating to commercialise the project team's robotic platform.
The project's findings will be published in an upcoming academic paper by Dr Lehnert and research fellow Dr John Skinner, tentatively titled 'A Robot Platform for Automating Tasks within a Greenhouse and its application for Tomato Pollination'. The paper will detail contributions this FFSCRC project has made to the field of agricultural robotics.
Read more about the 'Enabling task automation in protected cropping systems with autonomous mobile robots' project here.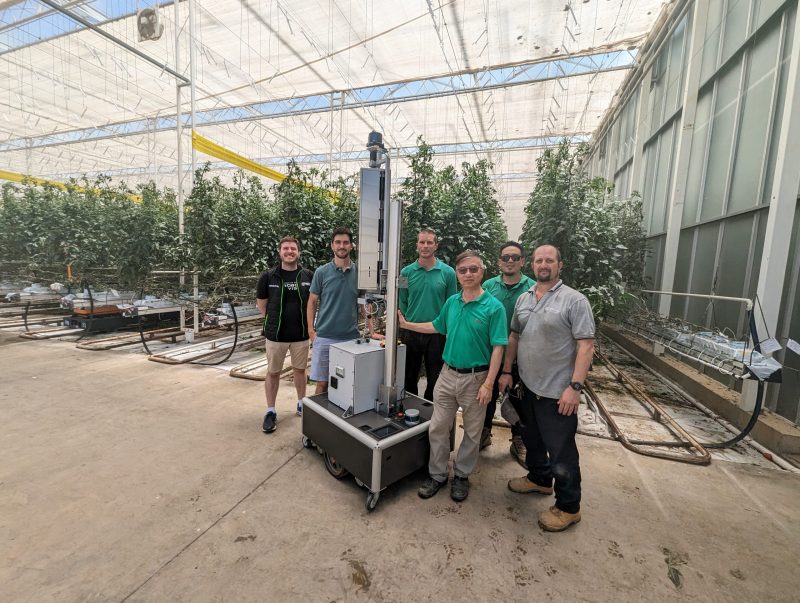 More about P'Petual Holdings
P'Petual Holdings, established in November 1997, is an industry pioneer in greenhouse farming in Australia and one of the nation's largest indoor vegetable producers. The company grows a wide variety of greenhouse tomatoes, cucumbers and eggplants, distributing them year-round to supermarkets and greengrocers nationwide. P'Petual currently has 12 hectares (120,000m2) of modern greenhouses, located just north of Adelaide, South Australia. The company deploys the latest specialised equipment, uses integrated pest management (IPM) strategies and other sustainable practices, and aims to minimise its environmental footprint.
Lead image: Inside P'Petual's commercial greenhouse. Credit: P'Petual Holdings