CRC Industry PhD student Miranda Yang is exploring novel methods for spray-drying CRC industry partner Baker & Co's liquid spice ingredients to increase their shelf life and make it simpler to transport them.
Miranda Yang is fulfilling a passion for industry-led R&D as part of UNSW's School of Chemical Engineering, exploring ways to increase the shelf life and transportability of CRC partner Baker & Co's liquid spice ingredients and make it simpler to transport them.
Yang is undertaking her PhD within the School of Chemical Engineering, part of the Faculty of Engineering at UNSW Sydney. She is the recipient of a four-year, full-time Industry PhD scholarship, co-funded by the Future Food Systems CRC and ingredients manufacturer Baker & Co.
Her research is supervised by Assoc. Dean of UNSW's Faculty of Engineering, drying technology expert and Future Food Systems CRC Research & Commercialisation Director Prof. Cordelia Selomulya.
A well-rounded CV: academic and industry experience
Prior to commencing her doctoral studies, Yang simultaneously tackled a Bachelor of Chemical Product Engineering (Honours) and a Bachelor of Pharmacology at UNSW, graduating with a double degree in 2021.
"After my undergraduate journey, I wanted to get experience in the industry, so I worked in the R&D centre of a polyurethane company in Sydney for nine months," Yang says.
With an internship and work experience in various industries under her belt, she decided to pursue her "passion for food science and product development". So in late 2022, Yang returned to her alumnus to work on a collaborative industry-led CRC project.
"I want to pursue a career in R&D because I enjoy the process of continuous improvement and proposing innovative solutions to address real-life problems," she says. "I have always been interested in [joining] an industry-led research project that allows me to explore the science while knowing how scientific outcomes can change everyday life."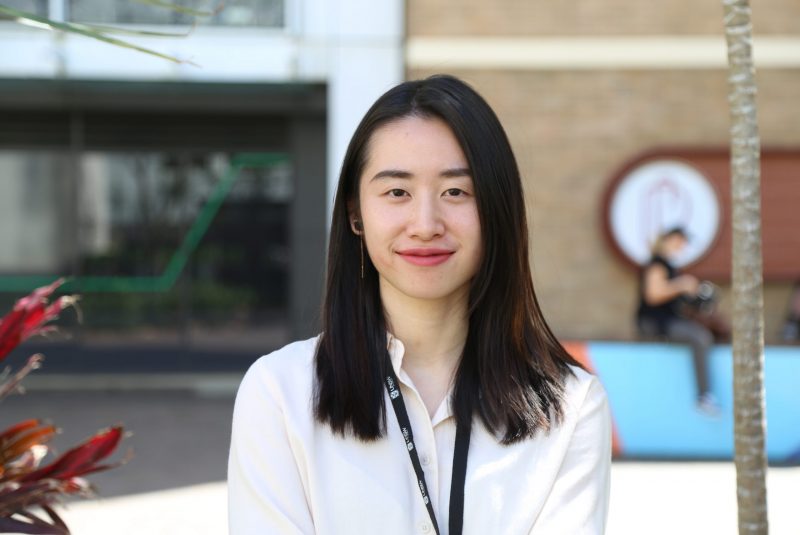 The research: developing new spray-drying protocols for oil-based extracts
The project, titled 'Encapsulation of oil-based extracts for food flavouring applications', teamed Sydney-based food ingredients manufacturer and new CRC industry partner Baker & Co with UNSW's School of Chemical Engineering, recognised globally for its expertise in drying technologies for food and beverage applications.
To manufacture new products via spray drying, encapsulation is needed to protect the core ingredients from thermal and environmental damages during processing and storage, and to ensure the resulting powders have the relevant functional properties (flavour release, flowability, solubility, etc) for the targeted food application.
Yang's research is aimed at developing new formulations suitable for spray drying oil-based extracts for food applications. The goal is to enable Baker & Co to develop a new product range of flavour ingredients better suited to export.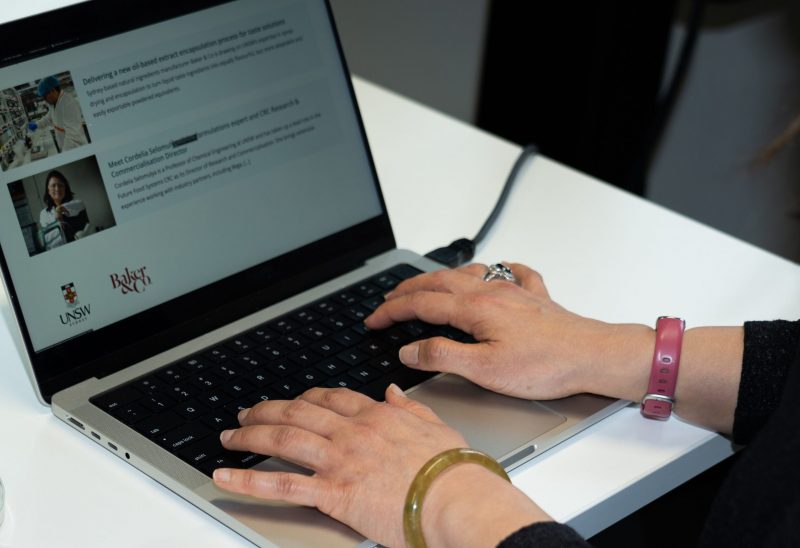 "My PhD project is to come up with strategies for converting liquid-based flavours to powder form via microencapsulation and spray drying. This allows a longer shelf life and convenience for storage, transportation and food processing – and ultimately, a better customer and consumer experience," explains Yang.
"I like the fact that my PhD project relates closely to flavours and food products we consume every day," she adds. "My previous undergraduate thesis was about protein and polysaccharide interactions in oil emulsions, and I am excited to apply my knowledge in emulsions and food hydrocolloids in flavouring applications.
"Flavour encapsulation has always been a popular topic in food science research, and the research gap is to find industrially scaleable microencapsulation methods and improve the functional performance of powdered flavours in the actual food matrix," Yang says.
Read more about the project here.
In completing her doctorate, Yang hopes to help Baker & Co – and by extension, other staple ingredients firms – to improve the shelf life and transportabiity of its products. This would allow greater access to export markets and potentially, greater returns.
She also hopes the new spray-drying protocols the team develops will enable Baker & Co to create a new range of powdered flavour ingredients for food and fragrance applications.
Yang is the recipient of a full-time, four-year CRC Industry PhD scholarship.
Lead image: PhD student Miranda Yang on the UNSW Sydney campus. Image courtesy of Miranda Yang.