After acing a Master's degree in Biotechnology at Anand Agricultural University, Anand, Gareema Pandey relocated from Gujarat, India, to Melbourne, Australia, in 2017. Here, she undertook Masters (Research) studies at La Trobe University, focusing on Biotechnology and Bioinformatics.
Ms Pandey joined the CRC as an Industry PhD in 2020, working on the 'Blueberry nutritional optimisation' project under Professor Priti Krishna at Western Sydney University's Hawkesbury, Richmond campus.
Regarded by peers and mentors as 'an overachiever', she is committed to excellence in the fields of biotechnology, molecular biology and bioinformatics, as demonstrated through her outstanding early academic achievements, including scholarships and awards.
"In my early career, I contributed to areas of optimising sandalwood plant tissue culture technique and investigated differential gene expression using transcriptome analysis. The aim of the project was to grow sandalwood in lab conditions to allow for more cost efficient and effective usage, which can then be used for medicinal purposes," Ms Pandey says.
"This made me realise the impact of crop science, and even though my responsibilities were limited, being a Masters student, the crop science research was an exciting journey for me – particularly meeting scientists and discussing their interests and projects. It was especially rewarding to meet researchers who encouraged my interest in crop sciences."
"I am passionate about plant research, excited about furthering my knowledge in crop science field, and hope to make a valuable academic contribution," she adds.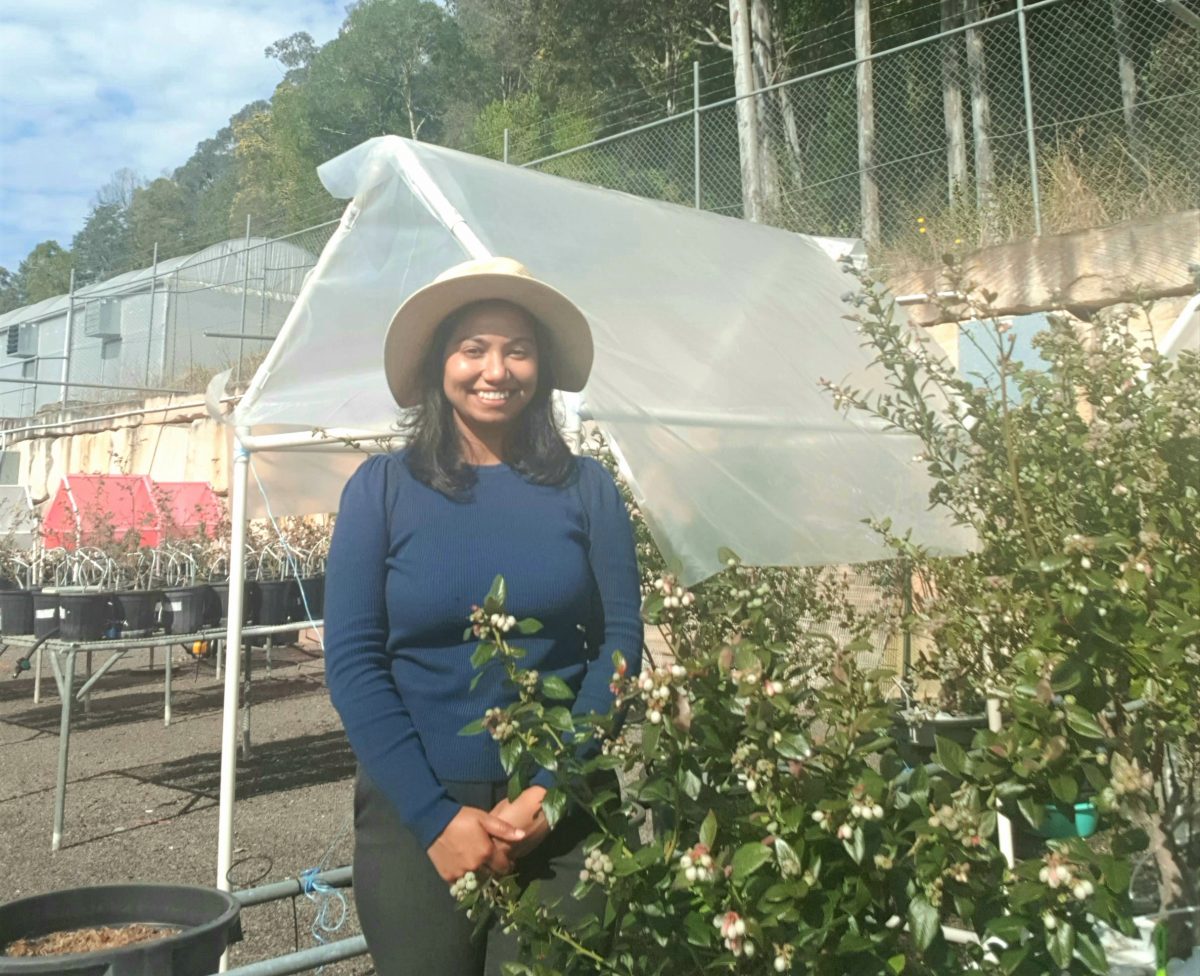 Academic excellence meets real-world challenges
"I'd always wanted to pursue a PhD … to explore my curiosity in crop sciences, learn more about protected cropping systems and put scientific principles into practice, translating ideas into tangible working models and becoming an expert in the field," Ms Pandey says.
"Collaboration with industry partner NSW DPI enables a perfect balance of academic exposure and gaining effective industrial experience."
Ms Pandey also sees it as a chance to "practice the scientific method – from initial inception of a project to hypothesis testing and communication of results".
"I felt that a PhD in hydroponics and protected cropping would be an opportunity for me to explore and pursue my passion for crop sciences, benefiting my career," she says.
The project, a collaboration between scientists at WSU and researchers at NSW Department of Primary Industries (NSW DPI), involves looking at various ways to improve the quality and nutritional profiles of blueberries grown in polytunnels.
Though polytunnels screen the berries from weather extremes and bird and insect pests, the plants within don't experience abiotic stressors such as wind and rain, and lack certain types of light radiation that, potentially, benefit their nutritional potency.
It's a four-year project in which Ms Pandey will play a key research role.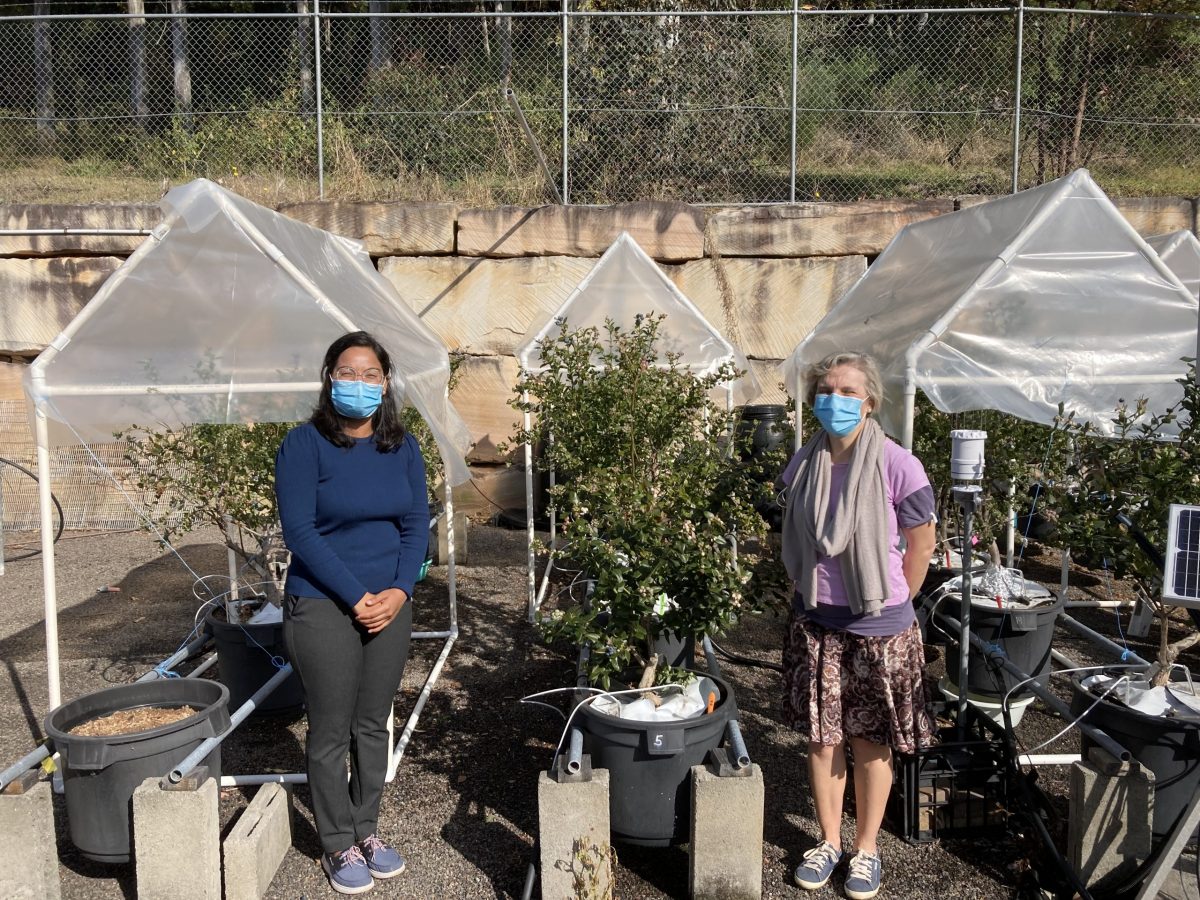 The research
As the doctoral student attached to the project, Ms Pandey is looking to optimise the quality and nutritional potency of blueberries grown in polytunnels via various interventions, including adjusting the light reaching plants undercover, and applying mild abiotic stressors to simulate conditions outdoors.
Dividing her time between WSU's School of Science, and field sites that form part of NSW DPI's network of research stations across the state, Ms Pandey has been working with DPI Senior Research Scientist Dr Sophie Parks to answer various research questions.
"My current research is about enhancing nutraceutical traits in blueberry fruits through interventions such as light-emitting diodes (LEDs), photo-selective films and exposure of plants to mild stresses could be used to optimise blueberry fruit characteristics and nutrient composition," she explains.
"Further, evaluation of these interventions such as using light conditions (UV-B radiation and LLEAF technology of spectral selective light luminescent films) and mild abiotic stress could maximise the antioxidant potential of blueberry fruit in protected environments."
Her focus is on developing a solid understanding of the differences in fruit nutrient composition in blueberries grown in ambient sunlight as well as under protected polytunnel conditions, Ms Pandey says.
Recent disruptions to 'business as usual' across New South Wales notwithstanding, the project is proceeding well, Ms Pandey assures.
"It is going exceptionally well, despite the lockdown," she says. "I am feeling excited and thrilled to utilise my acquired skills and learn these protected cropping techniques.
"The blueberry plants are growing in the greenhouse at the Central Coast Department of Primary Industries, Ourimbah, NSW – and all the morphological analysis, including fertigation, are performed in an open area.
"With my supervisors, I've conducted experiments on the effect of different cultivation systems – under LLEAF film, and in ambient sunlight – on blueberry fruits.
"With consistent support from my supervisors, I am achieving significant progress, regularly tracking the blueberry plants' growth and recording the morphological parameters.
"In the near future, I am planning to perform biochemical analyses of the blueberry fruits in NSW DPI's laboratory."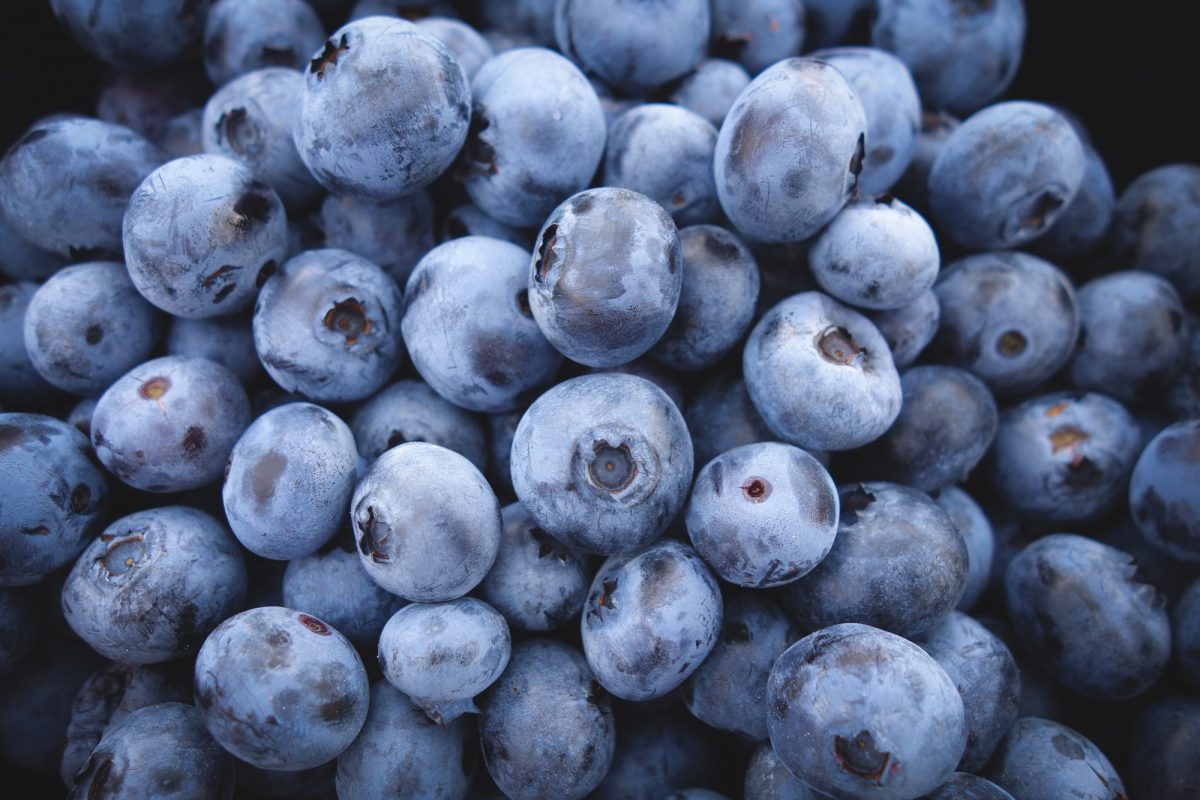 Better polytunnel conditions for better, healthier blueberries
"The desired outcome is to provide a potential method for developing optimal polytunnel conditions that ensures superior nutritional value in Australian blueberries," Ms Pandey says.
"These nutritionally enriched blueberries will benefit community health, improve growers' profitability and secure export and existing markets.
"In addition, the knowledge gained through this project could be applied in blueberry breeding programs," she says.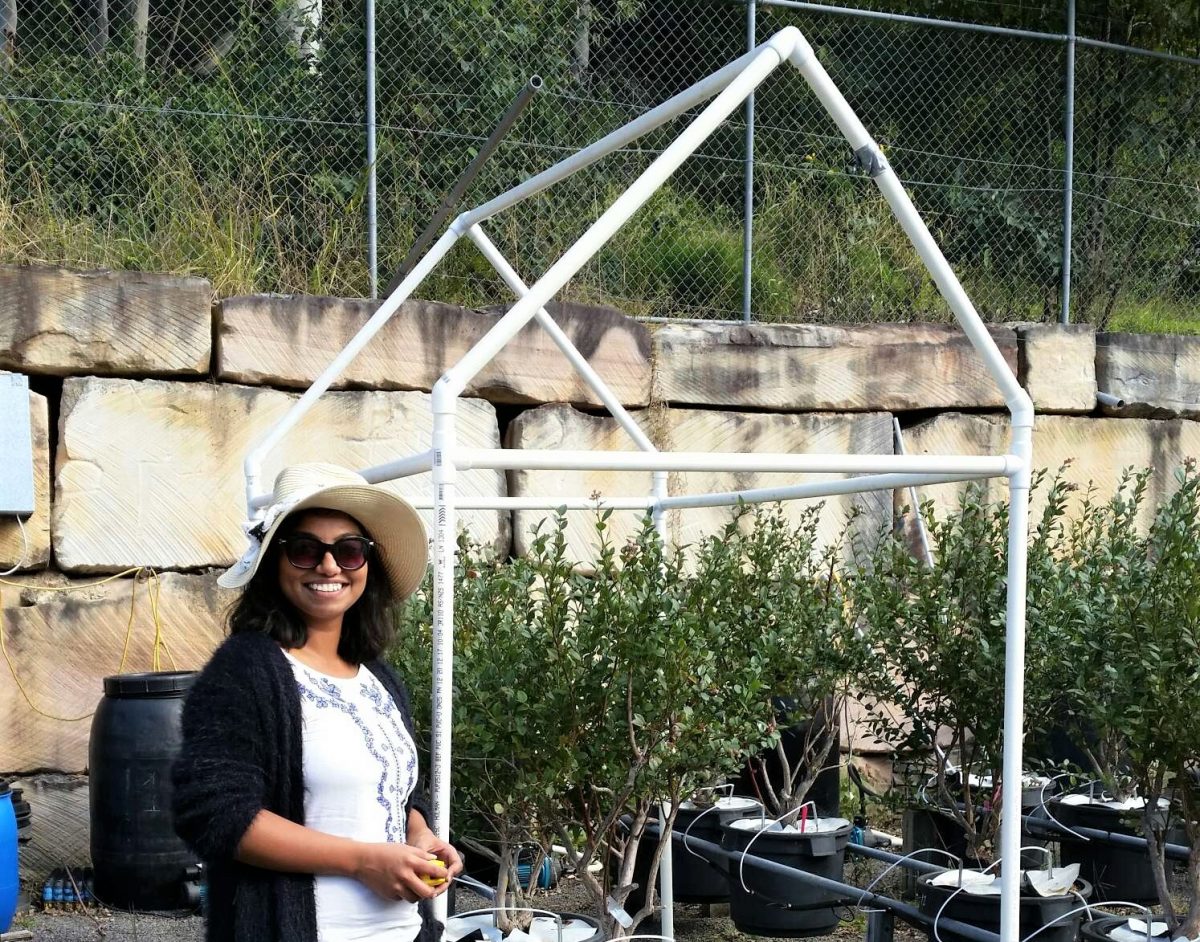 Learnings
"NSW Department of Primary Industries is well-equipped to pursue research in plant protected cropping and laboratories contain the latest analytical technologies required for the blueberry project for biochemical analysis," Ms Pandey notes.
"The industry experience with NSW DPI is giving me the advantage of developing my knowledge in protected cropping, one of the fastest-growing food-producing sectors in Australia, and gaining real-life experience and skills, with a focus on intensive horticulture.
"The local protected cropping research environment in NSW DPI is supportive, and has complementary expertise in various tools and techniques. I am receiving an excellent level of support to achieve my career goals and excel in this ever-so-important research field.
"Under the supervision of Dr Parks, I am getting a hands-on, real-world protected cropping experience. I will get to apply the skills I'm currently learning from Sophie in my research project.
"The practical experience gained through NSW DPI will allow me to be part of the sustainable solution that focuses on protected cropping management, enhancing the nutritional quality of blueberry fruits and using cultivation practices to advance production," she says.