Western Sydney University has welcomed Federal Labor's $16.7 million election commitment to support the University's vision for a world-leading Agri Tech Hub at its Hawkesbury campus, advancing jobs, skills and agriculture research in the region.
The announcement was made in early May 2022 by the Deputy Leader of the Federal Opposition, the Hon. Richard Marles MP, and Susan Templeman MP, Federal Member for Macquarie, during a visit to the university's Hawkesbury campus.
The $50 million Agri Tech Hub will be Australia's first high-tech commercial, teaching and research greenhouse complex – creating new jobs, attracting industry and driving agriculture innovation for the
Hawkesbury region.
Spanning six hectares, it will comprise a high-tech, industry-partnered greenhouse array and will house state-of-the-art agriculture technology for teaching, research and commercial food production at scale.
The Agri Tech Hub will significantly expand industry-partnered research in globally competitive fields such as food technology, land-use management and consumer demand. It will feature co-location spaces
for work-integrated learning as well as collaboration opportunities for local businesses, TAFE NSW and
programs for schools and community groups.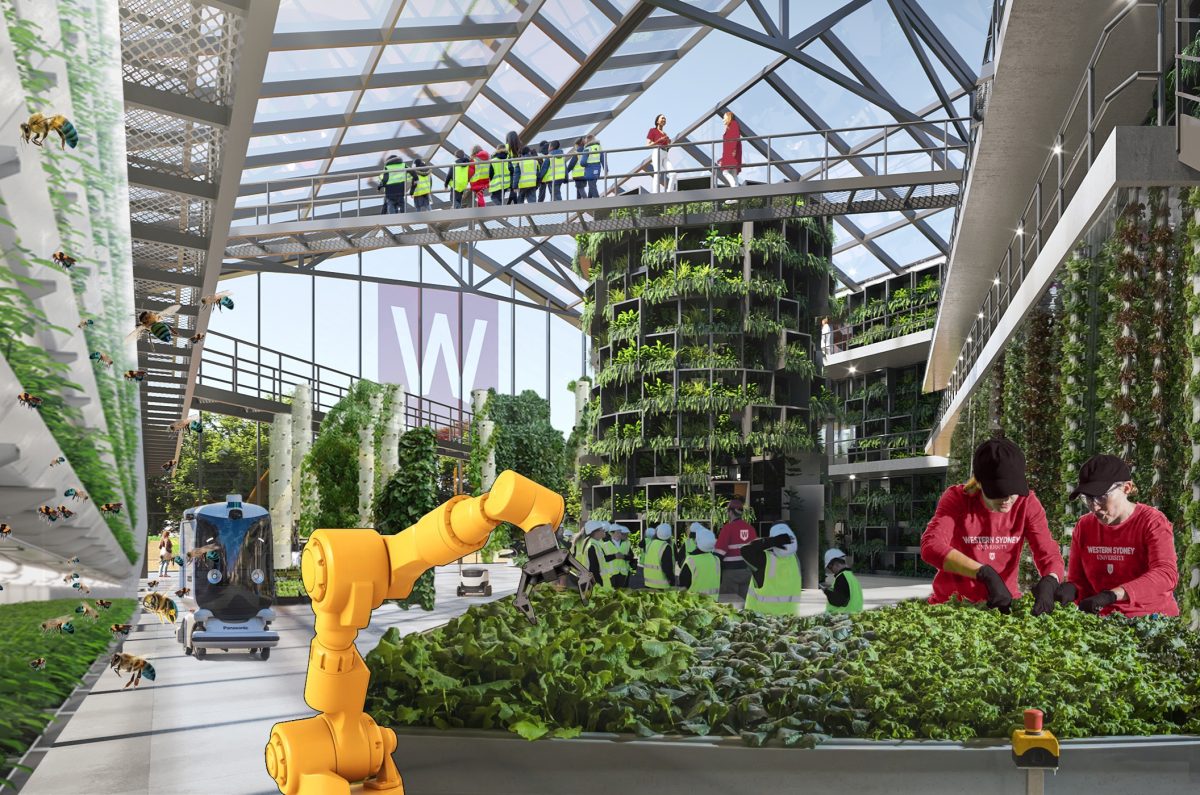 Importantly, it will help address sovereign risk in food security by providing a large and sustainable supply of fresh produce to Western Sydney and Australia, reducing dependency on foreign supply chains.
Professor Andy Marks, WSU Pro Vice-Chancellor Strategy, Government and Alliances, said the Agri Tech Hub is a multi-million dollar investment in the future of sustainable agriculture in Australia – cementing Western Sydney's position as a world leader in protected cropping, and delivering critical knowledge jobs to the Hawkesbury region.
"This will be a globally significant hub. It will accelerate the technological innovation, jobs pipeline and research required to grow agriculture in Australia to a $100 billion industry by 2030," Professor Marks said.
Prof. Marks said the Agri Tech Hub will benefit immensely from its location and proximity to the new airport at Badgerys Creek – supporting the rapid export of high-quality, high yield produce, straight from Western Sydney and into South-East Asia.
"Growth and investment in the region is only set to intensify over the coming years with the new airport," he noted. "The Agri Tech Hub is a chance for Hawkesbury residents to directly benefit from these major infrastructure investments in our region, and secure knowledge jobs in a rapidly expanding agriculture sector, close to home."
Western Sydney University was recently named best in the world for its social, ecological and economic impact in the latest Times Higher Education (THE) University Impact Rankings. The Agri Tech Hub will be shaped by this world's best expertise.
The Hub is part of the WSU's 'Western Growth' strategy, a program reshaping the university's campus network and co-creating transformative educational infrastructure across Western Sydney in partnership with industry and government.
Source: Western Sydney University media release, 6 May 2022
Lead image: Ministerial Announcement of the $50m WSU Agri Tech hub (inside the state-of-the-art experimental greenhouse on WSU's Hawkesbury Campus). Credit: Sally Tsoutas for WSU