With expertise that spans the fields of nanoparticle sensors and drug delivery, Scientia Associate Professor Rona Chandrawati is one of UNSW Faculty of Engineering's most exciting EMC researchers.
Over the past decade, A/Prof. Chandrawati has been the recipient of a Marie Curie Fellowship (2012-2015); an ARC DECRA Fellowship (2017-2020); and a NHMRC Emerging Leadership Fellowship (2020-2025); as well as grants amounting to more than $10M in competitive funding.
Her research findings have been published in prominent academic journals including Science, Nature Reviews Bioengineering, Advanced Materials, Advanced Science, and ACS Nano, with 4,800+ citations and an h-index of 35.
Currently, A/Prof. Chandrawati is the Editor of Nature Communications Materials; and sits on the Editorial Advisory Boards of Advanced Sensor Research and JACS Au.
A/Prof. Chandrawati also serves on the World Economic Forum's Expert Network and the MIT Technology Review Global Panel.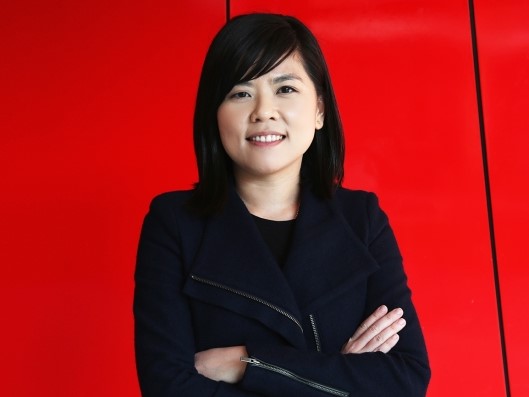 An outstanding early career
A/Prof. Chandrawati's academic career began in Melbourne, Australia. In 2007, while studying for a BSc (Biotechnology) at Monash University, she won the Dean's List Fellowship Award.
In 2012, she completed her PhD in Chemical and Biomolecular Engineering at the University of Melbourne and was awarded a Marie Curie Fellowship (MSCA) to pursue research at Imperial College London.
Returning to Australia in 2015, A/Prof. Chandrawati took a lectureship position at The University of Sydney and established her research group. The same year, she received an Elsevier Woman in Chemical Engineering Award.
In 2018, she joined UNSW Sydney School of Chemical Engineering as a Scientia Senior Lecturer, being promoted to Scientia Associate Professor in 2021.
In 2020, Engineers Australia listed A/Prof. Chandrawati as one of Australia's Most Innovative Engineers.
In 2021; she won NSW Early Career Researcher of the Year (Physical Sciences) in the NSW Premier's Prizes for Science and Engineering and was a Finalist in the Eureka Prize for Outstanding Early Career Researcher.
In 2023, A/Prof. Chandrawati received the Le Fèvre Medal from the Australian Academy of Science.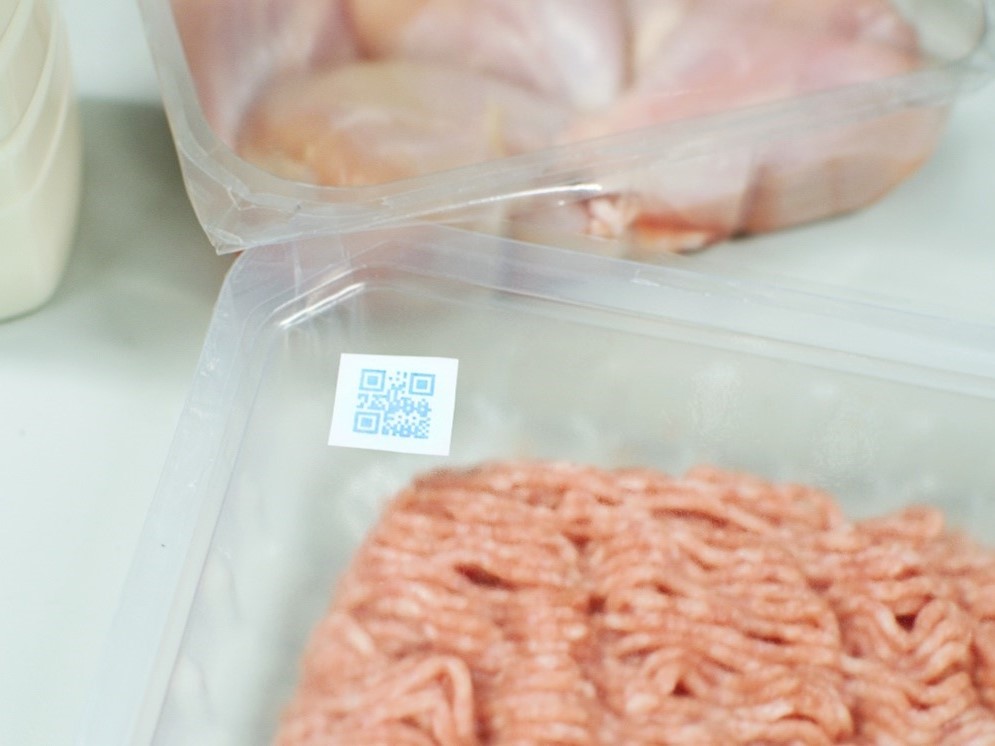 Research focus: Colorimetric nanosensors
At UNSW, A/Prof. Chandrawati heads up the Nanotechnology for Food and Medicine (NanoFAM) Laboratory, researching topics such as colorimetric nanosensor technology for establishing food safety and diagnosing diseases and developing nanoparticle formulations for drug delivery.
"Our team are excited about the opportunities to solve global problems and passionate about developing technologies that can help us live healthier lives," she says. "My lab developed colorimetric sensors attached onto food packaging that can track food quality in real-time and change colour from blue to red to inform consumers when the food is no longer safe to be consumed."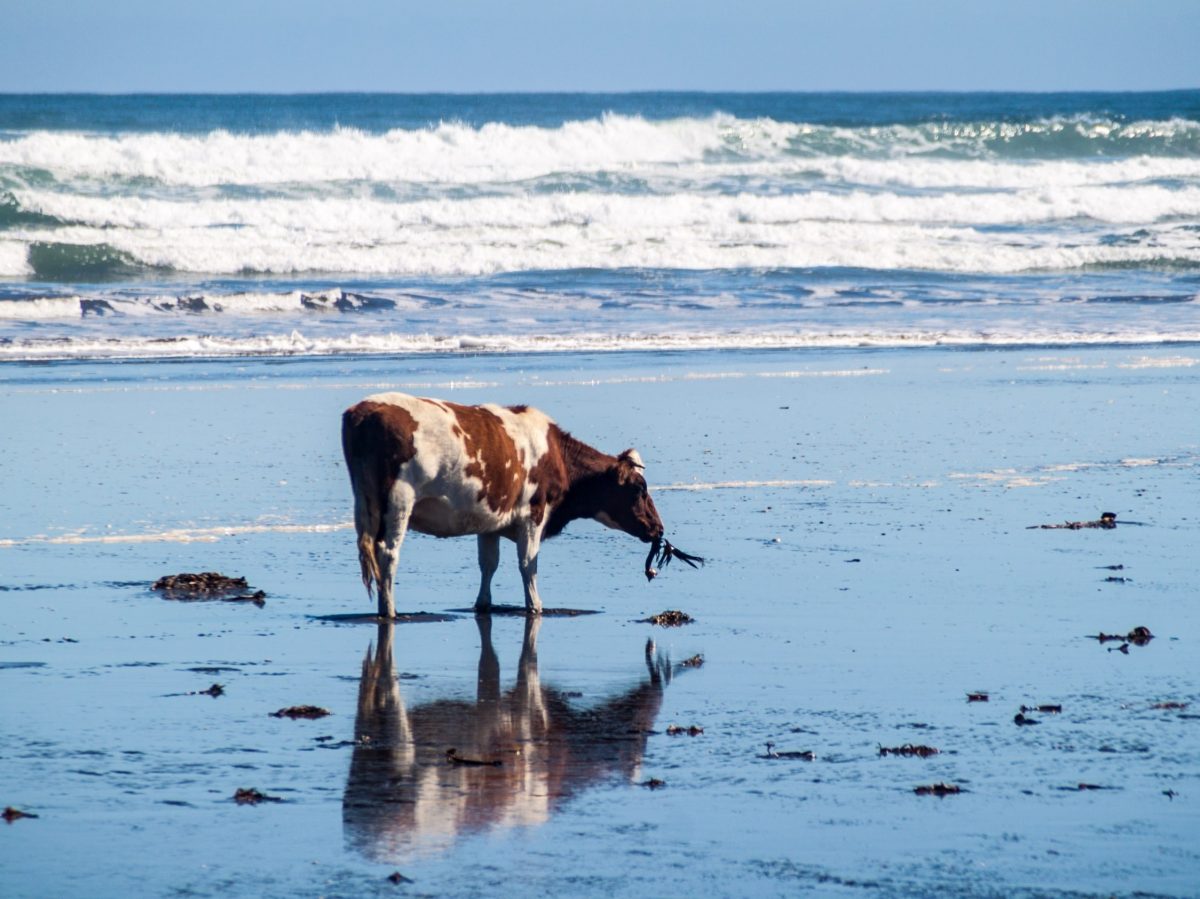 FFSCRC involvement: Delivering methane-busting feed additives to free-ranging ruminants
In October 2022, A/Prof. Chandrawati was named the research lead on an exciting Future Food Systems CRC project with industry partner Agrisma.
The year-long 'Ultra-long delivery system of methane reduction agent for ruminants' (Methane reduction supplements') project is developing a novel encapsulation method that will enable slow sustained delivery of methane-emissions-reducing feed additives to ruminants in the field.
"The technology we're developing in this project will focus on the 'carrier' rather than the 'actives'," says A/Prof. Chandrawati. "This will allow Agrisma's project to have a broader impact as a platform delivery system technology for a wide range of applications.
"The methane-reducing active ingredients will be embedded within a polymeric matrix to improve the stability of the system and to enable their controlled release over an extended period."
So far, results are promising: "Since the project started in November, we've successfully developed polymeric nanoparticles that encapsulate and stabilise the active ingredients," A/Prof. Chandrawati says. "We have also demonstrated that the encapsulated active ingredients can be released from the polymer carriers."
Once the project team develops a viable way to deliver active ingredients to ruminants ultra-long-term, Agrisma will file a provisional patent on the system.
Commercially and environmentally, the potential impact of the research is immense.
"Cutting methane emission is one of the fastest ways to slow the rate of global warming," says Marcus Nixon, Agrisma founder and CEO. "Doing so while improving the productivity is an immense opportunity for the cattle industry, in Australia and abroad."
Further information
For more information about A/Prof. Chandrawati, check out her UNSW academic profile or view her profiles at:
Lead image: A/Prof. Chandrawati is a Scientia Associate Professor within the Faculty of Engineering at UNSW Sydney and the research lead on the FFSCRC's 'Methane emissions reduction' project with SME Agrisma. Credit: Angie Davina Tjandra, UNSW School of Chemical Engineering