Dr Vicky Solah has spent more than three decades researching the key roles of dietary fibre, satiety and nutrition in human health.
In April 2020, she joined Murdoch University's Food Science and Nutrition program as an Associate Professor in the College of Science, Health, Engineering and Education.
Prior to this, Dr Solah was an Associate Professor at Curtin University, where she conducted extensive research into dietary fibre, appetite and satiety. She also taught Nutrition and Food Science, mentoring numerous successful research students including nine PhDs and earning an Excellence in Teaching Award for Programs that Enhance Learning – Educational Partnerships and Collaboration.
During that time, Dr Solah was awarded a Lifetime Fellowship from the Australian Institute of Food Science and Technology (AIFST). She was also the 2016-2018 Nutrition Division Chair of the Cereals & Grains Association (formerly the American Association for Cereal Chemistry International).
According to SciVal, Dr Solah is one of the world's leading authors of research in the fields of satiety, glycaemia, resistant starch and dietary fibre.
"The interface between food and nutrition science, with an emphasis on linkages between how food is produced and processed, and human nutrition has been a focus of my research," she says.
"I have expertise in product development, and use my understanding of food structure to extend my research on food quality, sensory evaluation and the health benefits of protein, viscous polysaccharides, resistant starch and fibre consumption.
"This research is closely aligned with industry in Australia and internationally."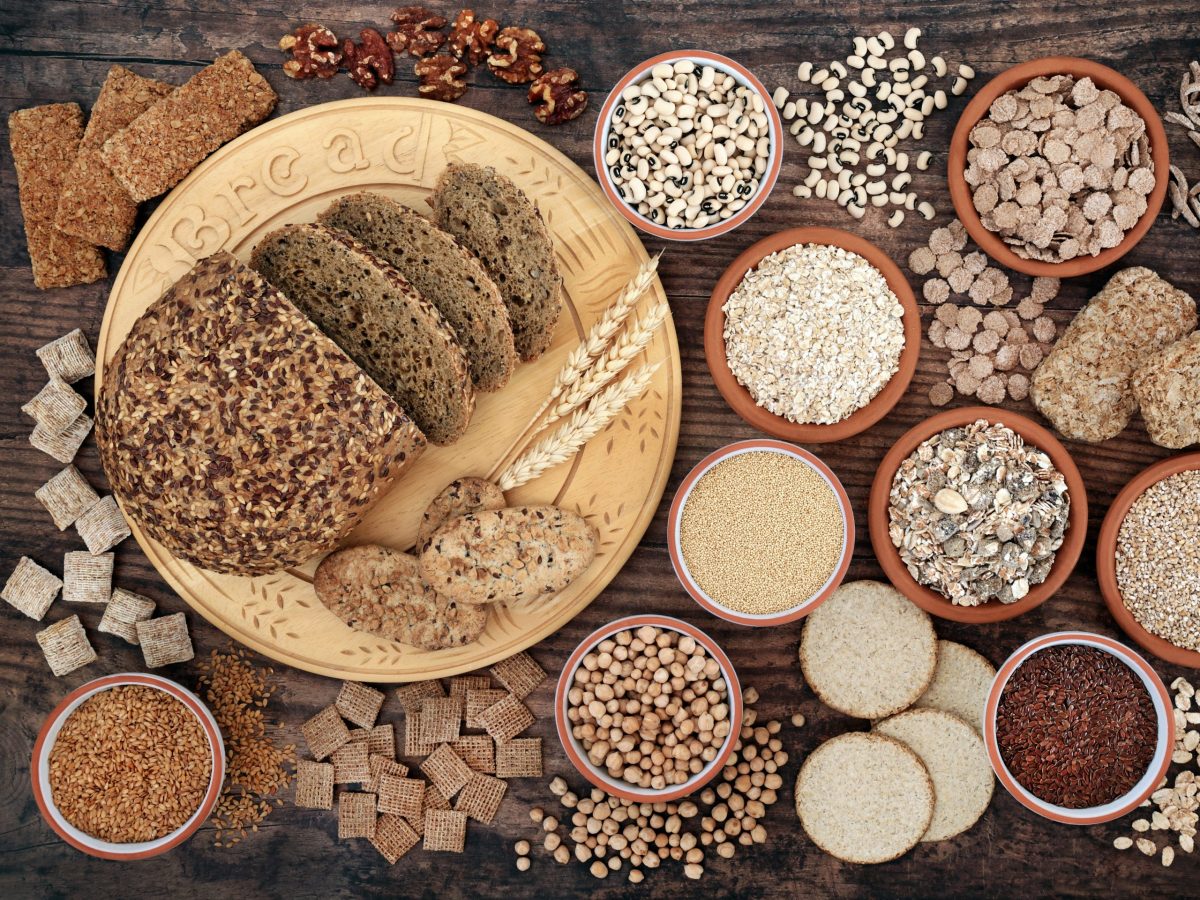 Research focus: complex carbs, dietary fibre, nutrition and health
Dr Solah's research to date has been focused primarily on the roles of complex carbs, dietary fibre and nutrition in human health.
"I was very lucky to start my career in the Rice division of the NSW Department of Agriculture [now NSW DPI]," she recalls. "I worked on milling quality and the selection of rice for the breeding program. From there, I moved to the Bread Research Institute of NSW, then to the NSW Department of Agriculture in Sydney, where I worked on resistant starch with Trevor Gibson and [Megazyme founder] Barry McCleary.
"My research includes exploring the role of dietary fibre and grain-based foods – oats, noodles and pasta – in health," she says. "I strongly believe grain-based and whole-grain foods reduce the risk of developing diseases.
"My research on functional fibre, viscous polysaccharides and slowly digestible starch in grains and vegetables has provided evidence on their ability to increase satiety and attenuate postprandial glucose responses."
Dr Solah's research work also includes the sensory evaluation of foods, for Asian and more recently, western cuisines. At Curtin University, she conducted studies of appetite. She is also interested in the role food composition plays in satiety and health, with a particular focus on the association between consumption of resistant and complex carbohydrates and low-GI foods, and decreased health risk.
Among her many research achievements, Assoc. Prof. Solah has:
helped to develop grain-based foods with health benefits;
investigated the roles of viscous fibre, beta-glucan, gums and resistant starch in improved health outcomes;
studied various quality and health aspects of grains, vegetables and dairy foods;
conducted sensory evaluations and consumer studies;
explored colour and gloss measurement in food products;
looked at the role played by food composition in satiety and health; and
researched various sensory attributes of Asian food products, including noodles.
Meanwhile, she keeps abreast of the latest findings on the important role the human microbiota plays in both health and appetite; and on the emerging field of personalised nutrition.
"Research on individual genetics – what happens in childhood, and differences in individual microbiota; how they work in combination to influence nutrition and appetite is a really exciting area," she says.
Most recently, Dr Solah has been part of the project team in a CRC-brokered collaboration between Murdoch University – including its Australian National Phenome Centre – and WA artichoke grower Mt Lindesay, that is exploring nutritional, sensory and satiety properties of Mt Lindesay's specialty globe artichoke (Cynara scolymus) cultivars.
She's also engaged in a new research project with West Australia's horticulture industry that aims to develop new, value-added products from grade-2 fruit and vegetables. Product trials will take place at the soon-to-be-built WA Food Innovation Precinct, using the precinct's state-of-the-art testing and processing facilities.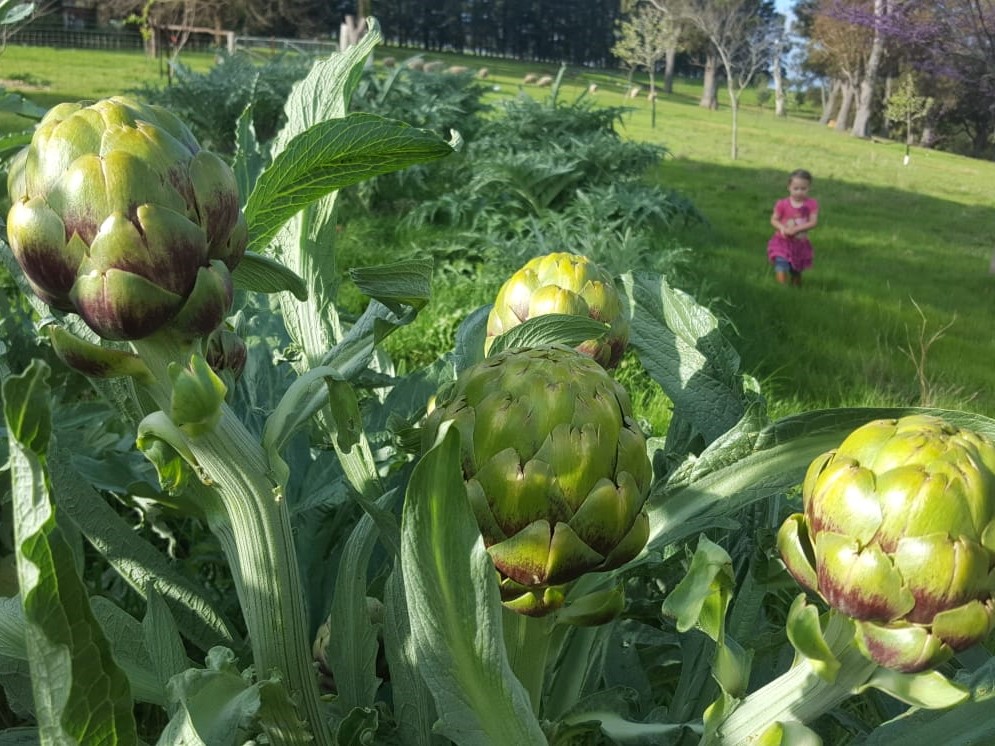 Proving the superior attributes of Mt Lindesay's globe artichokes
At Murdoch, Assoc. Prof. Solah is the primary supervisor for three PhD researchers: one focusing on resistant starch, one on dairy protein and the third, on high-inulin plant foods – specifically, globe artichoke cultivars grown by Mt Lindesay's Dr Mark McHenry.
PhD researcher Andrew Tilley is exploring various aspects of the artichoke samples provided by McHenry and other WA artichoke growers as part of a larger research project that will ascertain the quality and nutritional profile of Mt Lindesay's premium artichokes. Dr Solah will assist in Tilley's satiety and sensory analyses.
"It is great to use the lessons from previous research to work on under-researched foods such as artichokes," Dr Solah says. "The project will also extend my long-time research interest in polysaccharides and health.
"The project will develop new analytical methods and investigate post-harvest preparation, storage and cooking parameters that maintain that quality of long-chain inulin in eating-quality artichoke," she says.
"In addition to profiling the composition of different globe artichoke varieties, we plan to measure the effect of artichoke consumption on postprandial glycaemia and satiety.
"It's exciting research that can demonstrate the authenticity or real nutritional and health benefits of artichoke consumption using the ANPC's advanced scientific methods and equipment.
"The Australian National Phenome Centre provides a great opportunity to look at lifestyle changes including how increased artichoke consumption may interact with genetics to influence health," Dr Solah says.
She hopes to deliver authentic, peer-reviewed, published research on the nutritional and health benefits of artichoke consumption to Mt Lindesay that "may provide a validated point of difference to strengthen and grow the market, provide scientific evidence for improving competitive advantage and be a great marketing tool for Mt Lindsay".
This sort of collaborative research is of great value, Dr Solah contends. "Mt Lindesay's work on developing Globe artichokes that differ in composition, therefore vary in health benefits, is innovative," she asserts. "And having a crop that is developed and ready for research is enormously valuable to researchers.
"Industry-led research collaborations also mean that expertise and resources are pooled, enabling more exciting research outcomes."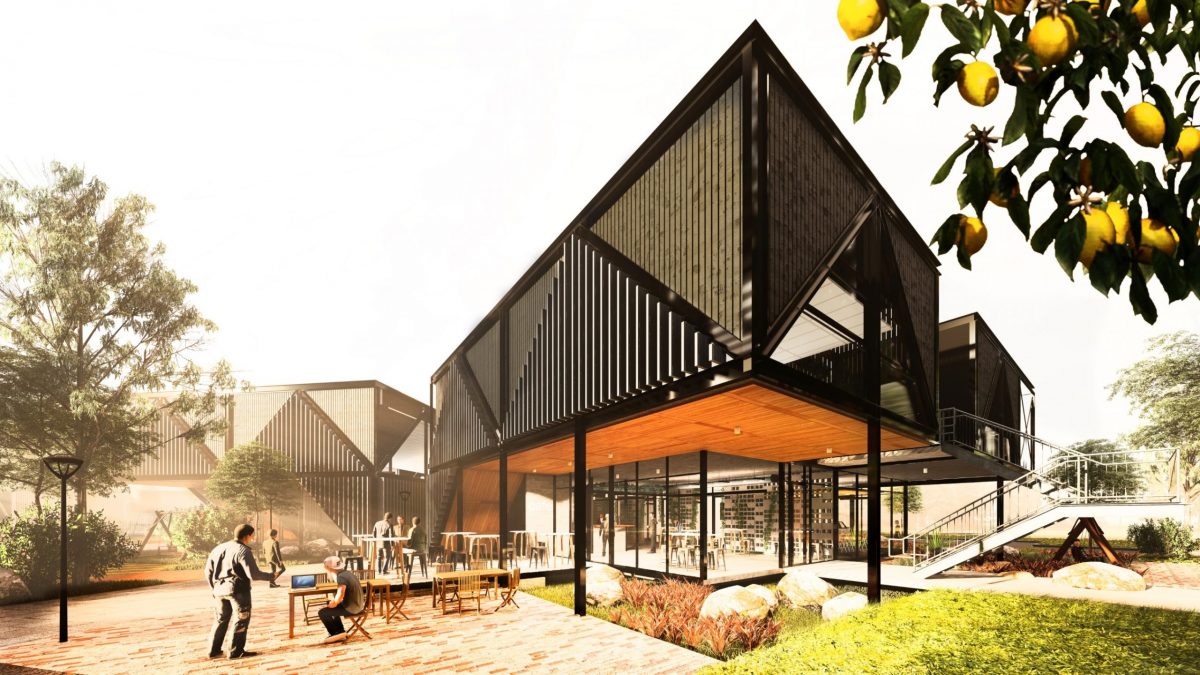 Upcycling grade-2 apples at WAFIP
Right now, Assoc. Prof. Solah is engaged in a new project in the Peel region: helping design state-of-the-art teaching, research and processing facilities including a sensory evaluation laboratory and exploring novel processing methods to help growers turn surplus fresh produce into upcycled food products.
"We want to make sure local growers find ways to use excess produce after supplying supermarkets or export," Dr Solah says. "Excess produce often end up rotting or being ploughed into the ground – this research is waste prevention."
Collaborative R&D on the project will take place at the government-backed WA Food Innovation Precinct (WAFIP), near Mandurah, in the state's 'go-ahead' Peel region. The 16-hectare, $40-plus million facility, set to open in mid-2022, will house Murdoch University's Institute for Food Futures along with state-of-the-art food testing labs and equipment. At the WAFIP, Murdoch will offer courses in food science and perform an array of R&D services for the state's agrifood industry.
"Researchers, students and industry will have the opportunity to work together on projects involving the WAFIP network, which is very exciting," says Dr Solah.
The solar-powered WAFIP complex will house processing equipment that will enabling researchers such as Dr Solah to work with industry to minimise crop waste, upcycling surplus fresh produce into value-added goods.