Western Sydney University has launched its vision for an Australian-first Agri-Tech Hub, a planned six-hectare, high-tech commercial, teaching and research greenhouse complex in the heart of the Hawkesbury, to boost jobs and opportunities for the region.
Vice-Chancellor and President of Western Sydney University, Professor Barney Glover AO, highlighted the Agri-Tech Hub's unique strength lies in harnessing existing teaching and research strengths of the Hawkesbury Institute for the Environment and Western Sydney University's School of Science.
"Western Sydney University is a world leader in the development of technology-rich learning spaces and research infrastructure. Partnering with industry in delivering future focused opportunities for our students and researchers underpins our strategy for the region," said Professor Glover.
The Agri-Tech Hub will be a high-tech industry-partnered greenhouse array, supported by engaged research clusters in food technology, land-use management and consumer demand. It will focus on creating jobs, attracting industry, and developing a sustainable approach to future peri-urban farming.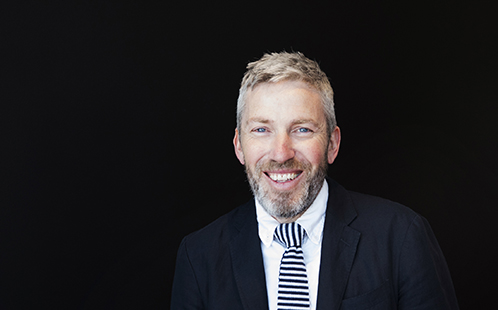 Professor Andy Marks, Pro Vice-Chancellor, Western Sydney University, noted the Agri-Tech Hub would deliver knowledge jobs to the region.
"All three layers of government have promised to create 200,000 future-focused jobs for outer Western Sydney, and we're confident this plan for the Hawkesbury will make a very significant contribution to that objective," said Professor Marks.
"The Hawkesbury has a rich tradition in food production and land management, and our vision brings that deep experience into the 21st Century, connecting with all the possibilities the agri-tech sector offers.
"Just 30 minutes from the new airport at Badgerys Creek, this facility will support the rapid export of high-quality, high-yield produce, straight from Western Sydney and into South-East Asia. It is a chance for Hawkesbury residents to directly benefit from major Government infrastructure investments being made in our region, and secure knowledge jobs in a rapidly expanding sector, close to home," said Professor Marks.
At the virtual launch of the Hub vision, Professor Glover and Professor Marks were joined by Ros Harvey, founder and managing director of The Yield; Professor Sarah Zhang, Research Theme Champion (Environment and Sustainability); and James Fisher. Director, Western Sydney Agribusiness Precinct, Western Parkland City Authority.
This article first appeared on the Western Sydney University website. It has been republished here courtesy of the WSU Media team. View the original story.
Lead image: Western Sydney University has launched its vision for an Australian-first Agri-Tech Hub – a six-hectare, high-tech commercial, teaching and research greenhouse complex in the heart of the Hawkesbury region. Credit: Western Sydney University