Panama Tropical Race 4 (TR4) is a soil-borne fungus that has impacted plantations in most banana-growing regions of the world, including North Queensland, Australia, and cannot be eradicated.
Nearly all banana varieties may be impacted, including Cavendish, which accounts for an estimated 50 per cent of bananas globally and about 95 per cent of those grown commercially in Australia.
To counter this threat, Queensland University of Technology (QUT) has teamed with Hort Innovation in a five-year, $9.8 million research project to develop two new banana varieties resistant to TR4.
The project team, based at the QUT Centre for Agriculture and the Bioeconomy and led by QUT's Distinguished Professor James Dale, will use advanced gene-editing techniques to develop the new Cavendish and Goldfinger varieties, thereby supporting food security in Australia and worldwide.
"The original Cavendish varieties emerged probably more than 1000 years ago," Distinguished Professor Dale explains. "It is an excellent banana but it is susceptible to some devastating diseases including Panama Disease TR4.
"There is also concern that the banana industry worldwide is too dependent on a single variety and that greater variety diversity is highly desirable."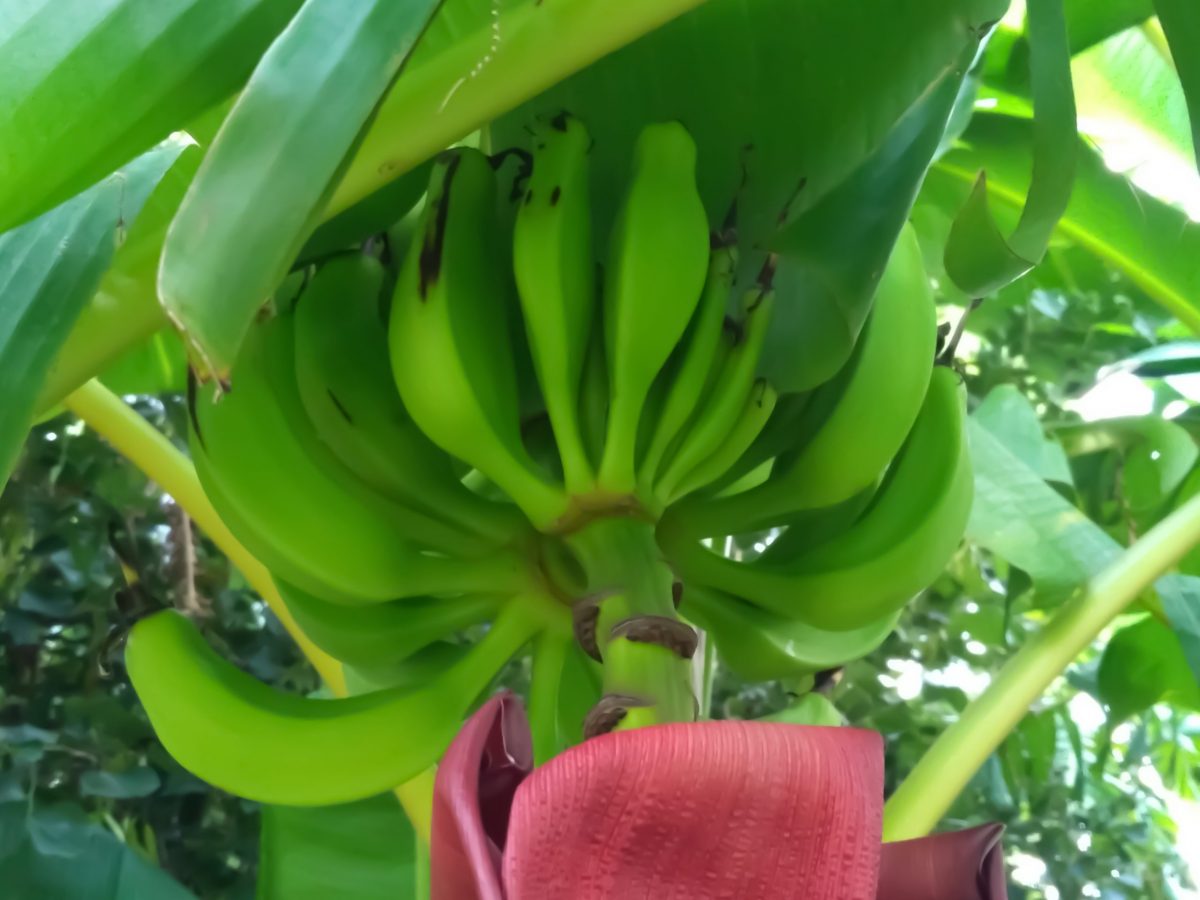 Dist. Prof. Dale notes that the Goldfinger banana species is resistant to many diseases including TR4.
In consultation with Australian banana growers, he and the QUT research team plan to use recent advancements in gene editing to tweak the flavour profile of the Goldfinger variety to appeal to the Australian palate.
"We are now in a position to make very small changes in a banana genome that can have dramatic effects on the phenotype of the banana, whether it is disease resistance, fruit quality or fruit taste and texture," Dist. Prof. Dale says.
Hort Innovation Hort Frontiers Business Development Manager Dr Alok Kumar says the research will meet the Australian banana industry's priority to develop new TR4 disease-resistant varieties that meet consumer expectations of quality and taste.
"TR4 is widely considered the most lethal banana disease in the world," Dr Kumar said. "This new project will arm Australian growers with the tools they need to sustainably and effectively produce Australia's number one selling grocery item for years to come."
According to the Australian Banana Growers' Council (ABGC) Chief Executive Officer Jim Pekin, TR4 has been the most pressing issue for the industry since it was discovered six years ago in Australia's major growing area. He said access to a variety that is resistant to TR4 and continues to be market acceptable would give banana growers certainty going forward.
"TR4 presents challenges for Australia's banana growers," Pekin said.
"If it is successful, this research to develop, gene-edited, TR4-resistant varieties would change that."
The research is being delivered as part of the Hort Innovation Hort Frontiers Strategic Partnership Initiative.
Further information
For more information on the project, contact Hort Innovation media manager Kelly Vorst-Parkes on kelly.vorst-parkes@horticulture.com.au or 0427 142 537.
Source: New Australian research could end global banana threat I Hort Innovation media release, Jan 2022
Lead image: Professor James Dale, of the QUT Centre for Agriculture and the Bioeconomy, is leading the study. Image courtesy of Hort Innovation and QUT.