For Robert Speight, a professor of Microbial Biotechnology in Queensland University of Technology's School of Biology and Environmental Science, the plant-based protein trend has brought an opportunity to collaborate in exciting new product research.
Speight, who trained at Imperial College, London, University of Cambridge and The University of Edinburgh before leading successful biotech company Ingenza, has particular expertise in the fields of microbiology, biochemistry and cell biology.
He relocated to Brisbane in 2010, spending nearly four years at University of Queensland before transferring to QUT.
At QUT, where he's been since 2014, Prof. Speight and his team trial techniques and technologies for a broad range of commercial applications, from developing sustainable biofuels to plant-based protein production.
"The future food ingredients space can be challenging from various perspectives: technical, legal, regulatory, social licence etcetera," Prof. Speight says. "But the potential benefits – environmental, nutritional, and in terms of securing market share and making a profit, can be transformational."
"QUT has broad and deep capabilities in fermentation, synthetic biology and future foods, from design through scale-up to testing."
Developing new opportunities for Sanitarium
Right now, Prof. Speight and his team are engaged on a nine-month CRC project with industry partner Sanitarium Health Food Company. The commercial in-confidence project is exploring proteins for potential use in products in the plant-based food and beverage space.
Sanitarium Strategic Research Manager John Ashton is positive about the project team's potential for developing new consumer-friendly products that are in line with the company's natural, non-animal-based product range and sustainable ethos.
"Sanitarium and QUT will be working together to explore new healthy protein opportunities for Sanitarium to expand its range of non-dairy, plant-based beverages," Ashton says.
Part of the CRC's Research Program 3: Value-adding, the project commenced in June 2021 and will run until the end of 2022.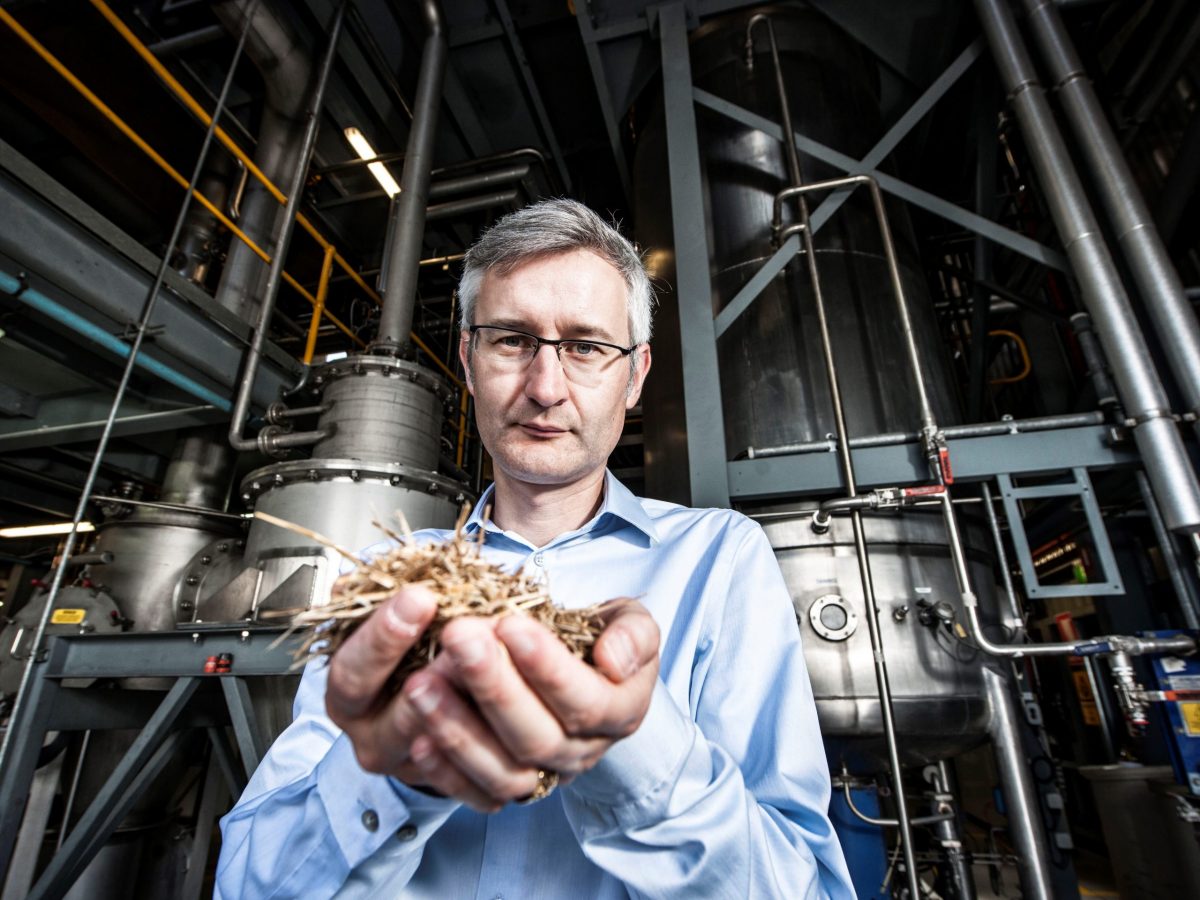 Industry-research collaboration
Professor Speight has extensive experience at the interface of industry and academia. His PhD was sponsored by Pfizer Limited; his postdoctoral studies by Imperial Chemical Industries Limited. At Ingenza, he was responsible for academic and industrial collaborations as well as internal R&D.
As Project Manager of the Queensland Sustainable Aviation Fuel Initiative, developing sustainable fuel for aircraft from spent sugarcane, he worked with numerous backers including the Queensland Government, Virgin Australia, Boeing, General Electric, IOR Energy, Mackay Sugar Limited and Amyris.
Now, as part of QUT's partnership with the CRC, he's working with Sanitarium Health Food Company.
"QUT's strength in health and nutrition research, including developing future proteins, and our capability in food processing is a great match for Sanitarium," Prof. Speight says.
"It's exciting to see these two entities coming together to develop healthy, sustainable protein alternatives."
Lead image: QUT's Professor Robert Speight. Credit: QUT Marketing and Communication/Erika Fish.