On 17 March 2023, Australia's leading horticulture research body Hort Innovation, in partnership with Protected Cropping Australia, hosted the Future of Protected Cropping Research Summit in Melbourne.
"The summit was facilitated by Cath Botta and brought together a diverse group of stakeholders including growers, researchers, suppliers, allied trade and Hort Innovation staff to develop a program of investment themes that will drive the delivery of the Australian Protected Cropping Strategy 2021-2030," Hort Innovation Research & Development Director Dr Adrian Hunt explains.
Stakeholders gathered at Melbourne Airport for the Summit included FFSCRC Program 2 lead and National Vegetable Protected Cropping Centre Distinguished Professor David Tissue; and fellow Western Sydney University academic (and research lead on the new, $6.8M 'Automated crop monitoring' project) Professor Oula Ghannoum.
Hort Innovation CEO Dr Anthony Kachenko and Dr Hunt, and PCA Chair Matthew Plunkett joined Summit attendees in roundtable discussions regarding key issues and priorities for research and development in indoor horticulture.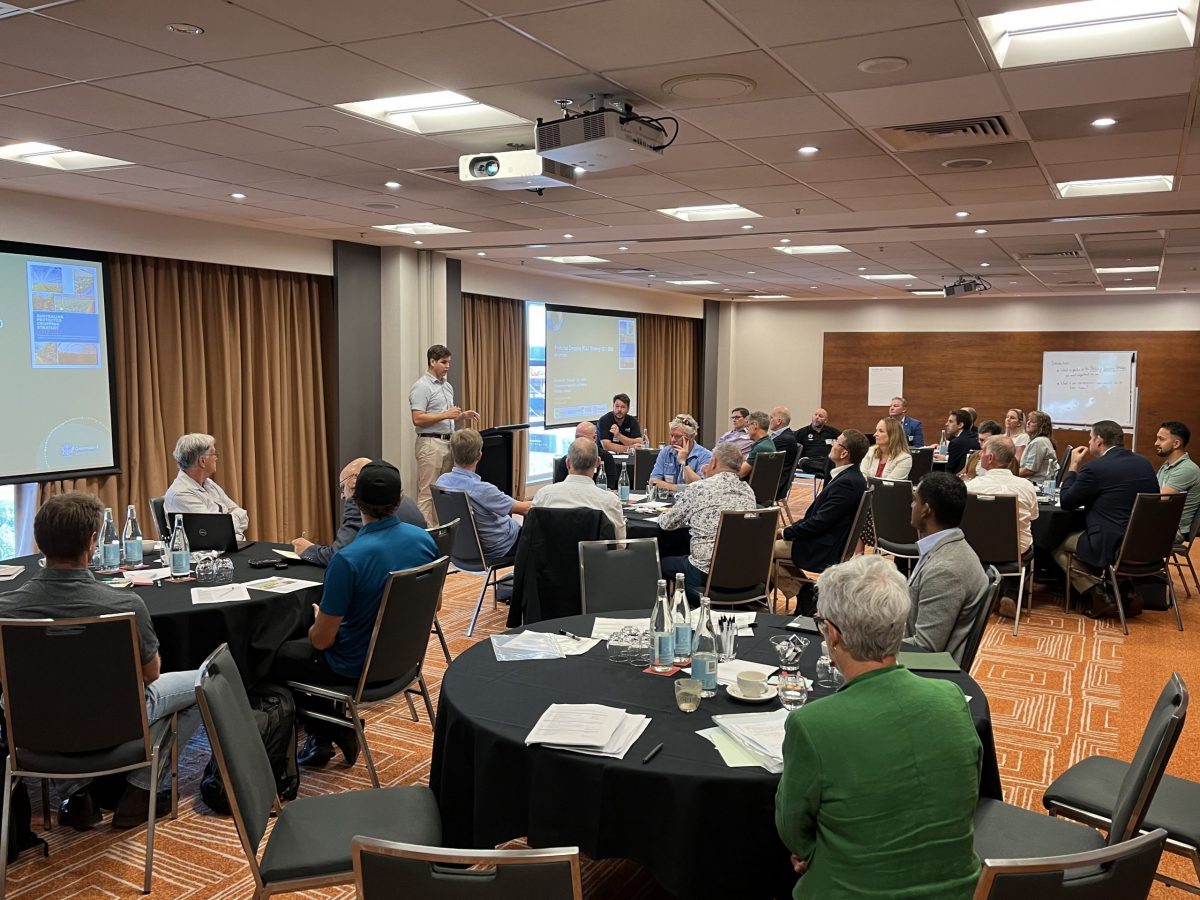 The themes developed were:
Sustainability, and environmental and social governance;
Advanced agronomy;
Identification, evaluation and adoption of technology;
Attracting and retaining people;
Market development and insight; and
Industry branding, marketing, and communication.
More detailed outcomes of the workshop will be shared later in April, says Dr Hunt.
It is expected that further consultation will align with the annual Hort Connections in early June and with Protected Cropping Australia's 2023 conference in July.
Lead image: Roundtable discussion among protected-cropping industry stakeholders at Hort Innovation's Future of Protected Cropping Research Summit in Melbourne with PCA, 17 March 2023. Credit: Hort Innovation