Since 2020, UNE researcher and project lead Dr Gal Winter and FFSCRC Industry PhD Phil Thomas have been working with leading Australian horticultural grower-distributor Costa Group to characterise the behaviour of microorganisms in the root zone of hydroponic tomato plants, with a view to developing a practical method for routine monitoring of the root microbiome.
Their groundbreaking research on the FFSCRC 'Microbial rhizosphere diversity in glasshouse hydroponic crops' ('Tomato rhizobiome') project  is already producing results with real-world impact, helping Costa Group improve its crop management practices – and its bottom line.
The project team's world-first findings on the root microbiomes of hydroponically grown tomatoes are also attracting international media attention, with the project's findings reaching North America's expanding protected cropping industry via a cover story in the latest issue of PC industry magazine Greenhouse Canada.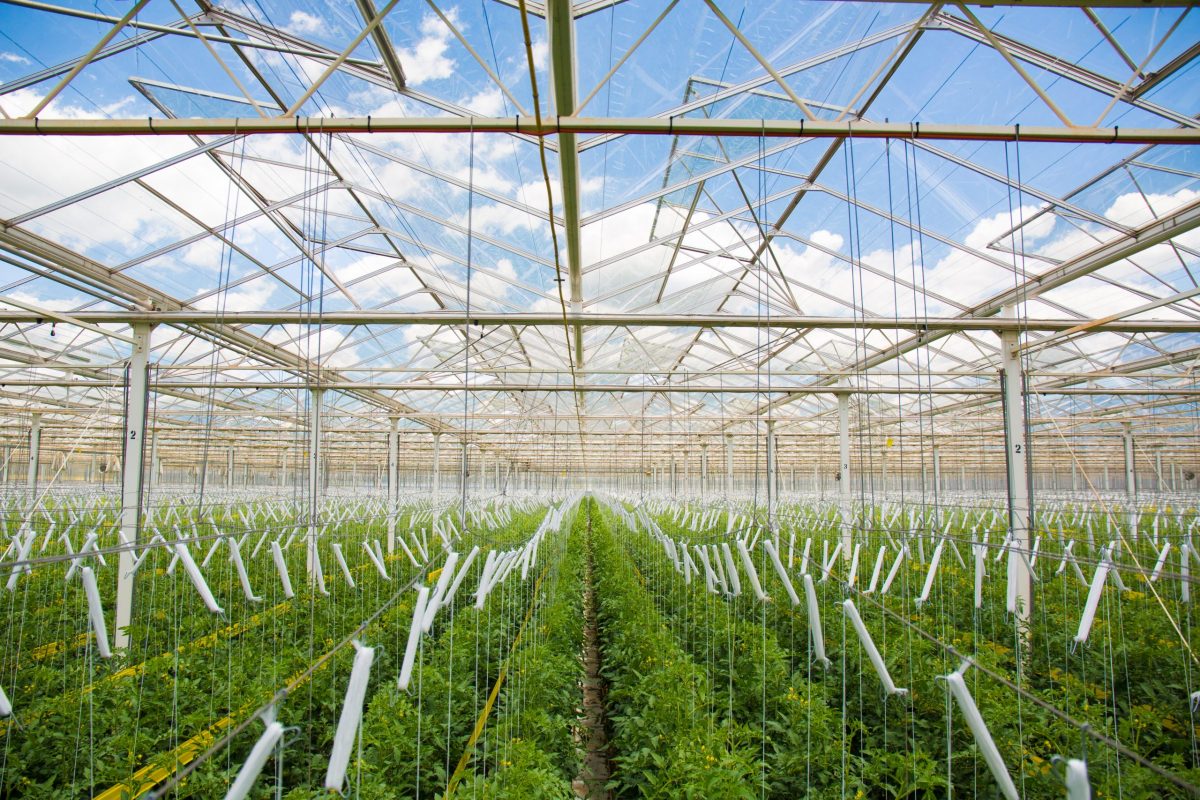 Why is the project important?
Glasshouse hydroponic horticulture is an eco-friendly way to produce high-quality crops, but its commercial success depends on effective control of the plant pathogens that thrive in warm, moist conditions. Hydroponic growing media lack the vast diversity of microbes in soil, from which plants normally recruit beneficial organisms.
To fill this gap, Costa's Tomato Exchange growers apply probiotic supplements to promote growth and protect plants against pathogens and abiotic stress.
However, the activity of biotic agents is difficult to monitor with conventional tools – hence this project.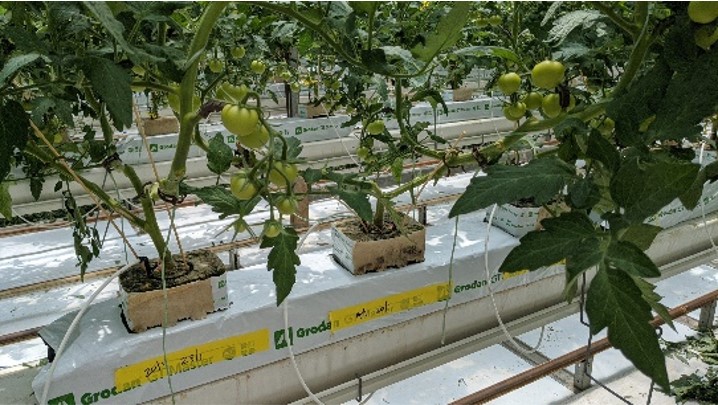 What are the key findings?
To date, the project team has done a great job of developing a precise, reliable method for measuring the microbes present in different parts of the rockwool substrate in which Costa's hydroponic tomatoes are grown, as well as on plants' roots and in run-off water.
Their DNA testing has shown that, contrary to the team's initial hypothesis, large numbers of microbes are present in the rockwool substrate used by Costa Group in its Tomato Exchange glasshouse facility – though these microbes differ substantially from those that typically surround the roots of soil-grown tomato plants.
The 'Tomato rhizobiome' project team discovered that although the species of microbes present in rockwool tend to be less diverse than those found in soil, different microbes occur within different sections of the substrate – meaning that if hydroponically grown plants are stressed or under pathogen attack, the diversity in their overall rhizobiome may be enough to offer some protection.
The researchers have also had success in ascertaining the behaviour of probiotic organisms in hydroponically grown tomato plants' root zones. Their analyses have shown, for example, that the probiotics administered to Tomato Exchange's glasshouse-grown tomato plants are detectable in plants' root zones for up to 19 days afterwards. This is information Costa Group can use to determine the optimal timing and dosage of probiotics.
The team's findings on the rhizobiomes of hydroponically grown tomatoes, believed to be a world first, will form the basis for developing a reliable, cost-effective method for routine monitoring of the root microbiomes of tomatoes and potentially, of other crops grown hydroponically, enabling timely identification and control of pathogens and more effective delivery of probiotic supplements.
The project is due for completion in mid-2023. Stay tuned for the team's final report.
Lead image: Phil Thomas, the FFSCRC Industry PhD student attached to the 'Tomato rhizobiome' project, in Costa Group's Tomato Exchange glasshouse facility near Guyra, NSW. Credit: Matt Cawood/University of New England