Coordination and cooperation are key to ensuring perishable produce reaches lucrative Asian markets, contends the CRC for Developing Northern Australia.
In a three-year, multi-participant project due for completion on 30 April, the CRC-NA is exploring ways to streamline the supply chain for the region's high-value perishable agricultural commodities (HVPACs).
The project is exploring ways to ensure key stakeholders in that supply chain collaborate effectively. That in turn will help them create the conditions that enable the region's HVPAC sector to develop stronger ties with Asian markets.
And Queensland stands to make a cool $5.6b in annual horticultural revenue if they get it right.
Surmounting obstacles to export
There's big money in exporting premium horticultural produce to Asia – just one perfectly ripe Australian mango can sell for $15 in high-end Asian markets.
But ensuring that Queensland or Northern Territory mango (or pineapple, melon or passionfruit) gets to its destination on time, unscathed and at the ideal stage of ripeness depends on coordination among all the players in the supply chain. That means growers, processors, marketers, transporters, distributors and regulators must all operate smoothly, speedily and transparently.
Across Northern Australia, however, coordinating isn't always easy. Streamlined operations are hampered by multiple stakeholders with siloed operations, often spread over long distances, in a region of high temperatures, extreme weather, outdated cold-storage facilities and oft-erratic transport scheduling.
Negotiating with regulators, customs officials, distributors and last-mile delivery operators presents a whole other layer of potential problems.
Hence the need for a concerted effort to remove or surmount obstacles, improve crucial infrastructure and logistics, streamline and clarify regulations, and get stakeholders right along the perishable-produce export supply chain on the same page, and attract investment to the region's HVPAC export sector.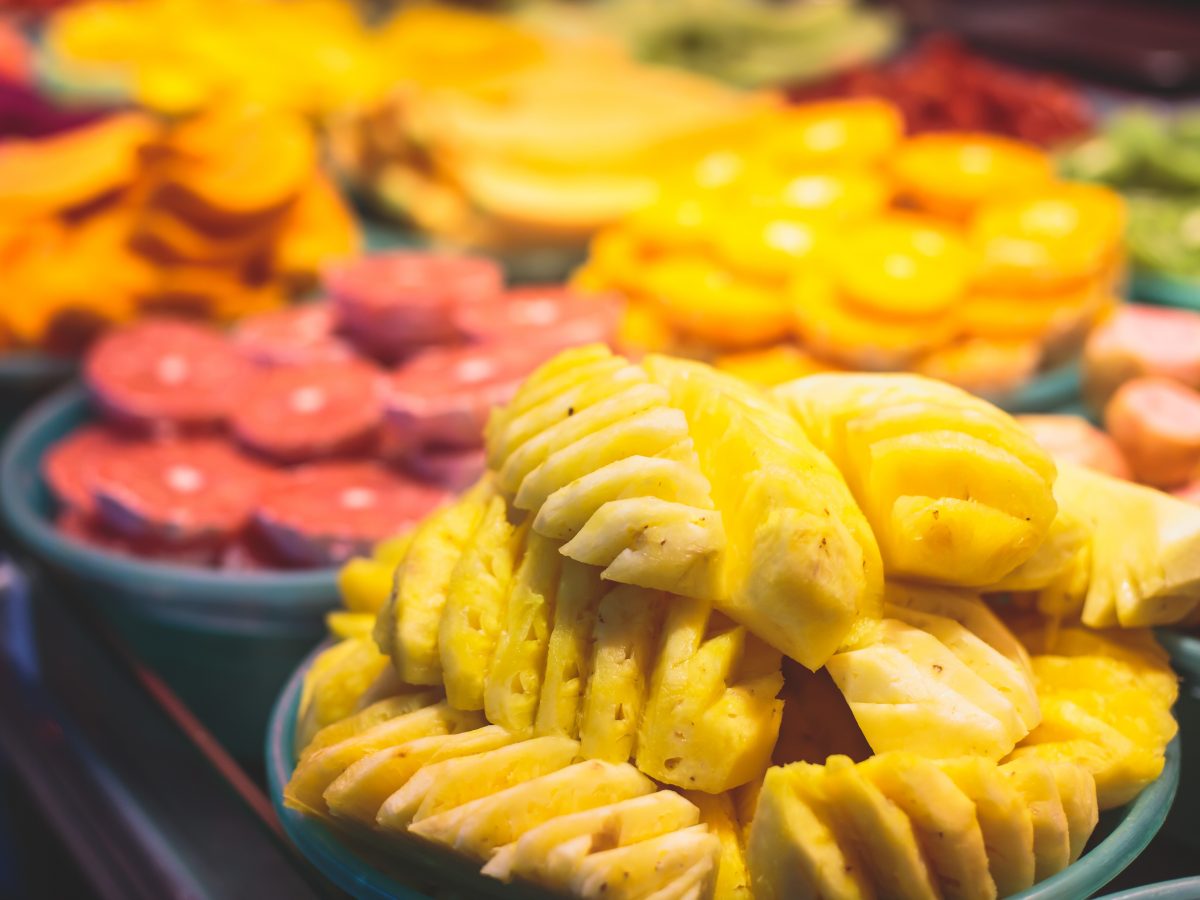 Project scope
CRC-NA's 'Exporting perishable commodities to Asia: Developing a stakeholder collaboration model' project is a major collaboration of industry, research and government bodies working towards this end.
It involves a Central Queensland University-based research team, working with Rockhampton Regional Council, Growcom, Tropical Pines Pty Ltd, Passionfruit Australia, and two state government departments: Queensland Department of Agriculture and Fisheries (QDAF); and Queensland Department of State Development (QDSD).
The project, now nearing completion, has been examining stakeholder collaboration in planning for and investing in exporting HVPACs into Asian markets. The aim? To create the conditions that will enable the region's horticultural sector to develop stronger ties with stakeholders in these markets.
Specifically, the project is exploring ways to:
foster multi-party collaborations to produce and process perishable commodities;
develop and enable improved supply chain infrastructure; and
identify policy and regulatory barriers to investment in this sector.
To this end, the project team has conducted:
a literature review,
two stakeholder workshops: one exploring types of collaboration suitable for HVPACs with regard to processing, investment and international trade mechanisms; the second looking at technological innovations and adaptations, appropriate logistics and supply-chain management;
a survey of Queensland growers;
a consumer choice survey in China; and
spatial-modelling for volumes of HVPACs in the Central Queensland region.
It is hoped that the resulting 'stakeholder collaboration framework for better export-market development' will help Asian distributors access premium horticultural produce from Queensland – and eventually, from all of Northern Australia.
Expected outcomes
Expected outcomes from the project include:
improved collaboration among local, regional, national and international stakeholders for HVPAC development;
greater efficiencies and certainties in policy formulations with respect to HVPAC development in Northern Australia;
a doubling of long-term horticulture production in the region, resulting in an increase from Queensland's current $2.8 billion revenue to $5.6 billion;
increased investment in Northern Australia – a total of $100 million from the three proposed case studies;
a 5% increase to around $9 billion in Northern Australia's overall GDP following implementation of the functional collaboration framework, a 5% increase, approx $9b in overall GDP within Northern Australia in the short (up to 5 years) to medium term (5 to 10 years); and
application of the outcomes of the research to all regions of Northern Australia, with each region applying the resulting 'functional collaboration framework' to its own perishables export industries.
The project is due for completion on 30 April 2021. Stay tuned.
Further information
Read more about CRC-NA's 'Exporting Perishable Commodities to Asia' project.
Read the project papers published so far:
View conference papers stemming from the project, presented at the Australia New Zealand Regional Science Associations International (ANZRSAI) conference in Cairns, Queensland, in 2019.
Rahman, A., Akbar, D., Rolfe, J. (2019). Every community wants an airfreight facility: is this a viable regional agricultural supply chain development option for central Queensland in Australia? 
Akbar, D., Rahman, A., Rolfe, J., Kinnear, S., Schrobback, P., Bhattarari, S. (2019). Working to grow together: horizontal collaboration for horticulture production in Queensland.
Source: Exporting perishable commodities to Asia: Developing a stakeholder collaboration model I CRC for Developing Northern Australia