The Smart trade hubs project, involving a multidisciplinary team of researchers at Queensland University of Technology (QUT) with industry partners BeefLedger and Smart Trade Networks (STN), is a major research initiative designed to ensure streamlined, secure and transparent cross-border trade of high-value goods.
Project lead, QUT's Professor Marcus Foth, explains the project rationale thus:
"We began Smart Trade Networks because of two major problems in most supply chains: Firstly, a collapse in the trust model when it came to credence claims – both by business and consumers. This is a basic reduction in trust in the authenticity claims from existing chains, their dominant actors and authorities (often made worse by bad actors exploiting circumstances). Secondly, costly finance along the supply chain making it expensive, risky and difficult, especially for new entrants and independent producers wanting to 'reach out beyond the mainstream' structures and channels and 'do things differently'. This is stifling innovation.‌"
"We think of supply chains differently: Supply chains are value flow systems. In essence, in supply chains, goods and services move down the chain from producers to consumers and funds move up the supply chain. Funds flow when information about products or services is satisfactory to those that are investing in an activity or purchasing a product or service.
"So, if we want to improve the flow of funds to projects, then we also need to make sure actors in a supply-chain ecosystem can depend on the credibility of the information that makes product and finance flows work.
"This is where STN comes in. STN is a general-purpose, integrated, blockchain-enabled supply-chain finance and asset provenance platform," Prof. Foth says.
Stage 1: Establishing the POC
In 'Blockchain for smart trade' – Project 1 in the multi-stage 'Smart trade hubs' initiative – QUT researchers and industry participant BeefLedger successfully established a proof of concept for the company's Ethereum-backed digital trading platform, enabling secure, transparent transactions involving premium Australian beef into markets across China.
The project, completed in mid-2021, demonstrated successful deployment of their smart trading platform. The project team used the platform to track beef products exported from Australia into Chinese markets via several channels.
"Project Number 1 within the Smart Trade Hubs strategy enabled our team – working with leading researchers – to scope, develop and test key technology features to enable traceable, credentialed transactions," explains Adjunct Professor Warwick Powell, industry lead and Chair of BeefLedger and Smart Trade Networks.
"This work has enabled us to develop more fully two critical technical tools: a multisig protocol to bring accountability and oversight into credence claims, which extends blockchain's strengths in terms of technical consensus; and also a first version escrow deal room wallet.
"This escrow function enables parties to transact peer-to-peer through a multistage transaction deal, so that buyers and sellers can have confidence in the ability of the other to deliver," Adj. Prof. Powell says.
"These technical developments were aided by insights from the research team, and provide continual research-driven validation and inspiration for ongoing design-led improvements.
"From a business point of view, this has helped us develop the world's first supply chain integrated credentialed marketplace, built on blockchain. In this marketplace, anyone can trace through a product's history and directly and independently query the blockchain to validate the authentication of the transaction," he says.
Stage 2: Expanding the scope of the smart trade platform
Following the success of Stage 1, the QUT team, BeefLedger and new CRC participant STN are collaborating in a second project that expands the platform to enable trade of a broader range of commodities into a broader range of markets.
Titled 'New Approaches to Blockchain Technology, Blockchain Governance and Digital Communities for Smart Trade Hubs (Project 2): POC Deployment – Technical Platform Consolidation with Use Cases', Project 2 builds on Project 1 to develop a 'demand pull' business model enabled by the Proof of Concept (POC) technology platform.
In this project, the team will leverage the learnings of their previous research by introducing other supply chains to the table, including those of lamb, premium fruits, herbs, wines and artisan liquor. It will also expand its geographical focus.
"In light of the execution of the RCEP agreement, we are extending the project scope – and the associated food commodities – to situate the R&D Smart Trade Hubs infrastructure within an overall Asia context," Prof. Foth explains.
"As such, aside from the China market, we are now bringing within the orbit of the project [other] target markets, in which our industry partners have existing network resources. These include Japan, Singapore, Hong Kong, Vietnam, and Indonesia and Malaysia, where issues of Halal certification feature prominently in terms of supply-chain integrity and credentials."
Project 2 is an important extension of the outcomes of the first project, says Adj. Prof. Powell.
In Project 2, he says, "We are aiming to:
extend the technologies in and around the application of multisigs to support resource management through supply chains;
implement leading edge blockchain-enabled identity validation protocols, which integrate with accepted Know Your Client (KYC) processes to enable confirmation of identities;
streamline the data ingestion interface, so as to make interaction with the blockchain an easier, smoother and low-cost process for supply chain participants – regardless of size of business – and through this process, enable the tool to be generalised across multiple supply-chain contexts; and
undertake this work against a background of a need to begin to develop and work with global standards (e.g., IEEE) in areas that impact the multi-jurisdictional acceptance of the technologies, the protocols and the digital assets that are managed on the network.
"Put plainly, Phase 2 will see us extend some of the core technologies to improve useability and situate our technical products within a global context of technical standards and regulatory arrangements that are impacting the rollout and adoption of cross-border digital solutions," Adj. Prof. Powell says.
Project 2 is due to run until the end of July 2022.
The project team
In both projects, the research lead is Professor Marcus Foth, founder of the QUT Design Lab at Queensland University of Technology. The multidisciplinary project team includes Dr Felicity Deane, an Associate Professor in QUT's Faculty of Business and Law; Xavier Boyen, an Associate Professor in the university's School of Computer Science; and Adjunct Professor Warwick Powell, Chair of both BeefLedger and STN.
Building a better digital trading platform
The smart trade platform the team has developed is a boon for companies and consumers alike, contends Prof. Foth.
"Smart Trade Networks (STN) is a blockchain technology-based project that aims to empower communities to reform and build new supply chains for the things they need; and to enable smooth, reliable exchange and trade of credentialed products and services," he says.
To accomplish this, the team has developed a platform that protects information by housing it within a decentralised system.
"Centralised databases are risky. They are attack vectors to start with, but they can also be modified secretly by those with access to them. This makes it hard to believe in the information contained in them, and creates uncertainty and distrust when it comes to people and businesses dealing with each other," Prof. Foth explains.
"That's why we've developed our solutions on decentralised systems, with a focus on transparency and multi-stakeholder empowerment."
STN offers a range of general functionalities that can be mobilised by diverse projects, including:‌
asset registration and tracking, and digitalisation;
supply-chain finance innovation that enables communities to contribute to and benefit from investing in supply-chain systems;
supply-chain ecosystem services financial derivatives, tracked to actual assets and events that support improved carbon outcomes and ecosystem services monetisation;
escrow smart contracts to enable secure, low-cost asset/product purchasing and settlement; and
a holistic approach to data integrity through the application of decentralisation throughout the data supply chain, from data production to collection, validation, storage and consumption.
"The project uses a multi-signature architecture built on blockchain to deliver a range of asset and product provenance information," says Prof. Foth. "This in turn creates improved supply-chain payments and confidence among participants in the supply chain.
"Solid asset tracking enables the issuance of asset-backed digital securities enabling investors of all sizes to get involved in supply-chain systems."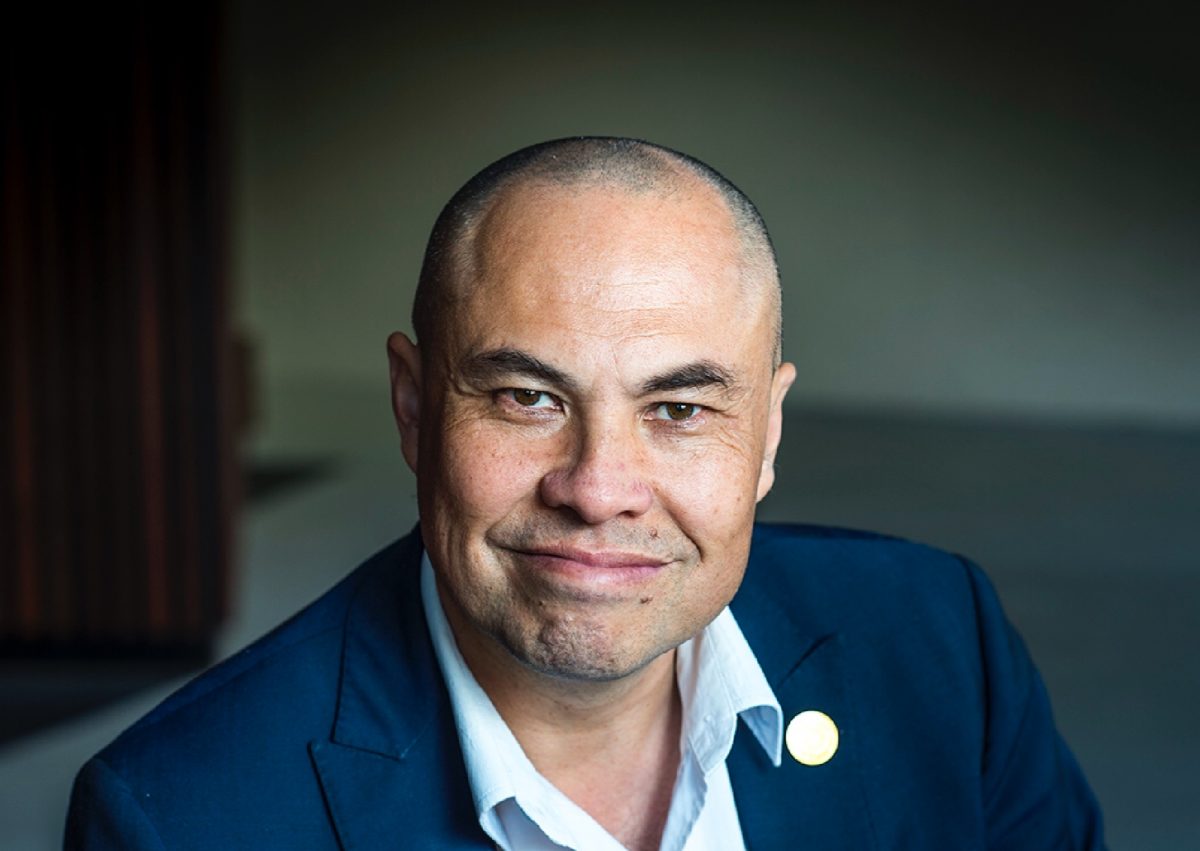 Real-world applications
STN's Smart Trade Platform has an array of commercial applications, says Prof. Foth.
The platform is built on five primary anchor technologies, namely:
Blockchain – Proof of Authority (Beta) consensus mechanism and smart contracts;
Internet of Things (IoT) devices (RFID identification on products etc);
Oracles – a source of data from IoT devices and elsewhere and entering it into blockchain smart contracts;
Multi-sig protocol – a novel mechanism that requires multiple signatories to sign and validate an update to the 'state' of the data. ("This also governs who can participate in governance, and creates a reputation and behavioural value ecosystem which aims to address the problem of arbitrary claims made by supply-chain actors," Prof. Foth explains. "It is a powerful tool to dilute the problems of information asymmetry."); and
Community attestation protocol – an additional protocol to the multi-sig process which aims to distribute authority for verifying the integrity of data throughout the community. "This protocol is based on game theory design inspired by Schelling to incentivise the convergence on a 'common truth' from a group of strangers," Prof. Foth says. "It involves a mechanism by which participants can earn tokens by contributing to network integrity. The attestation feature will be released in the future."
Another valuable application of the technology is the 'Smart Trade Networks Stack': The Foundational Technical Consensus Proof of Authority (POA) Blockchain.
"This was chosen as the preferred approach, at least for the time being, as it enabled the team to deliver an infrastructure with stabilised costs," Prof. Foth says. "This was necessary for industry uptake."
Applications and Smart Contracts are deployed to and run on the POA. The hardware and software comprises the POA network, comprising sealer nodes and archive nodes; and common services Smart Contract (SC) modules.
At present, the following SC Modules can be accessed to support Project DApps:
a RFID to POA network app interface, deployable to Android-enabled RFID hand-held scanners;
an asset tracker, incorporating base REA schema;
ERC271 minting and grouping functionality;
escrow deal rooms (ERC20 <-> ERC721);
organic multi-sig primitives;
an attestation (Schelling Vote) module;
a multi-token (multi-chain) wallet;
cross chain functionality (in development);
KYC and white Listing management;
Document verification (Veridoc Global workflow integration); and
Supply chain product ontologies.
Project DApps include:
BeefLedger beef supply chain platform;
AgFinity Data Beef Industry Document Management (Australia only);
Central Carbon Beef Supply Chain Environmental and Carbon Derivatives (Australia only);
BeefLedger South Africa (a project of the DataLedger enterprise);
BeefLedger South America;
STN Marketplace, enabling digital assets tracked on the POA blockchain via different Project DApps to be traded; and
Veridoc Global — patented document verification solution tracked to the POA network.
Lead image: The Smart Trade Hubs program project team. Credit: Queensland University of Technology