The new James Martin Institute for Public Policy was officially launched on 2 August 2021. Its aim is to bring government and academic experts together in collaborative projects and initiatives that result in impactful policies and generate far-reaching benefits to communities across the state.
According to the NSW Government, the new Institute will be an 'enduring and independent organisation, working with the government to improve policy outcomes through the application of rigorous public policy research', delivered via 'a unique partnership model based on advanced collaboration methods'.
Chair Dr Patricia Azarias said the new Institute's collaborative model would foster the best possible policy solutions.
"The non-aligned James Martin Institute for Public Policy aims to be a catalyst bringing together policymakers, academic specialists and outside experts in a consultative, collaborative model that taps into the best each has to offer," Dr Azarias said. "We will use this synergy to develop practical solutions to current social and economic issues, and to become a thought leader for the concerns of the future."
Research themes
The Institute will bring government and interdisciplinary academic teams together in solutions-focused joint projects addressing complex public policy issues, conducting research across three broad themes:
Healthy and Connected;
Smart and Working; and
Sustainable and Prosperous.
"It's our approach that is transformational," Libby Hackett, founding CEO of the Institute, said. "By bringing world-leading researchers together with expert policymakers and other stakeholders, we can deliver solutions that are deeply pragmatic and achievable across a wide range of issues such as housing, healthcare, sustainability, skills, infrastructure or job creation."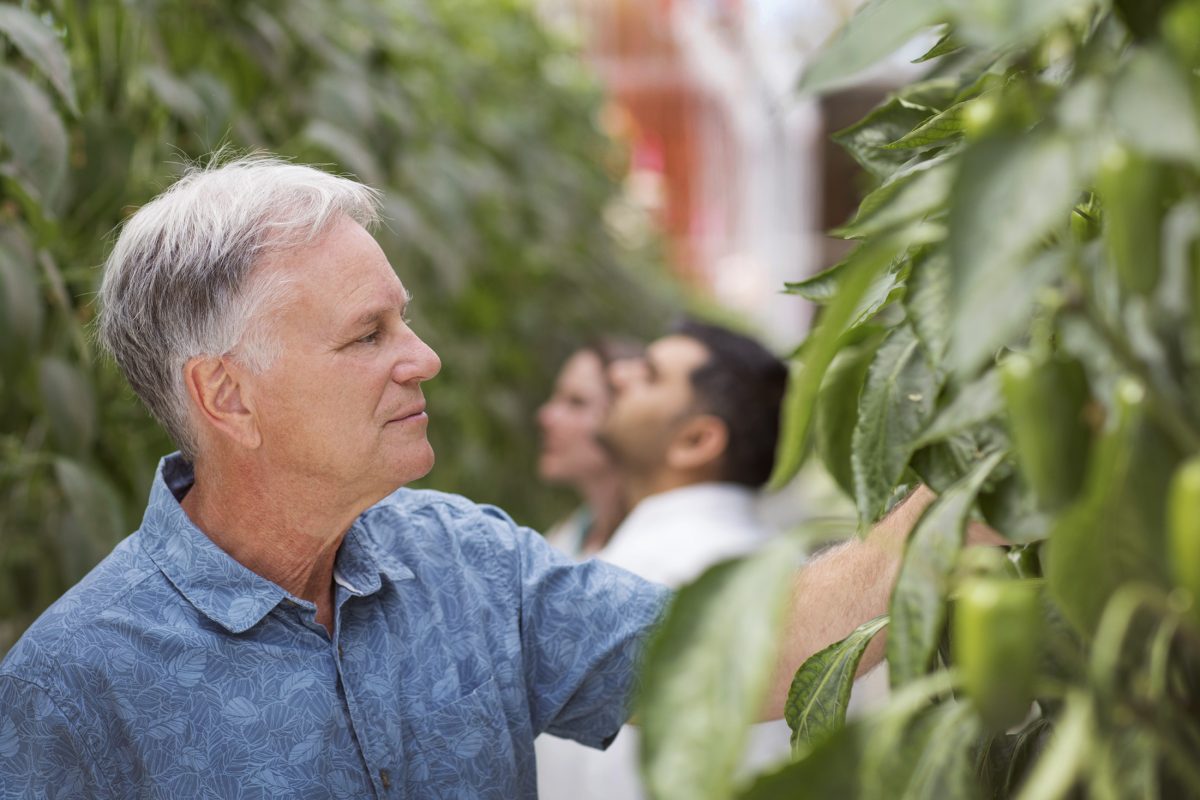 Who is involved?
The James Martin Institute for Public Policy was incorporated as an independent organisation in March 2021 and is governed by a Board of seven members.
It was established with a $10m endowment from the NSW Government and will receive additional funds and in-kind support from three academic institutions: The University of Sydney, University of Technology Sydney (UTS) and CRC partner Western Sydney University (WSU). All three successfully tendered to become founding research partners.
Western Sydney University's Deputy Vice-Chancellor, Research and Innovation, Professor Deborah Sweeney. sits on the Institute's seven-member Board.
Distinguished Professor David Tissue, Scientific Research Director of the National Vegetable Protected Cropping Centre at WSU and Program Lead for the CRC's Research Program 2, has been appointed as the Institute's Research Grant Stream Lead.
He is also looking forward to collaborating on projects and initiatives under the Sustainable and Prosperous research stream.
Western Sydney University Vice-Chancellor Prof. Barney Glover AO said, "Western Sydney University is proud to support the establishment of the James Martin Institute.
"Collaboration and innovation are powerful characteristics of university research, and the James Martin Institute will be defined by novel ways to address problems and generate long-lasting solutions," Prof. Glover said.
"Through collaboration and co-design, government, policymakers and universities will come together to translate world-leading research into practical outcomes that will have real, transformational impact in the communities we serve."
Further information and enquiries
For more information, visit the James Martin Institute's web portal or contact info@jmi.org.au.
Source: Western joins James Martin Institute for Public Policy I Western Sydney University News
Lead image: Distinguished Professor David Tissue in WSU's state-of-the-art experimental glasshouse facility. Photo by Sally Tsoutas for Western Sydney University