Western Sydney University has released its vision for the Tech Jobs Accelerator, a collaboration hub to deliver future-ready training, jobs and industry partnerships in Western Sydney.
The proposed Accelerator is a three-storey facility to create new jobs and technology uptake for local businesses in sectors like advanced manufacturing, construction, transport and logistics. The proposed site is adjacent to the future NSW TAFE Institute for Applied Technology for Construction.
"Western Sydney University is dedicated to driving the growth of knowledge jobs, of which three levels of government promised to create more than 200,000 under the 2018 Western Sydney City Deal.
"The Tech Jobs Accelerator draws together the start-up-strengths of the region into a centralised hub and creates an interface between education and industry, ensuring a seamless connection between learning, training and employment," said Professor Barney Glover AO, Vice-Chancellor and President of Western Sydney University.
The Accelerator will also harness employment and partnership opportunities with international 'blue chip' corporates at the Aerotropolis for local businesses and industry leverage.
Assistant Vice-Chancellor and Director of the Centre of Western Sydney, Dr Andy Marks, highlighted Western Sydney University's unique strength in delivering this pivotal plan for the region.
"We are proud of the success of the University's 'Launch Pad' business incubator, and what this has achieved for innovative industries across our region.
"The Accelerator builds on the proven success of Launch Pad, to ensure Western Sydney residents benefit from the opportunities coming with the new airport and related infrastructure investments. We are confident Government will support the initiative, given its very significant contribution to jobs and industry attraction targets. We are excited to get started as soon as possible so we can deliver much-needed opportunities to Sydney's hardest working areas."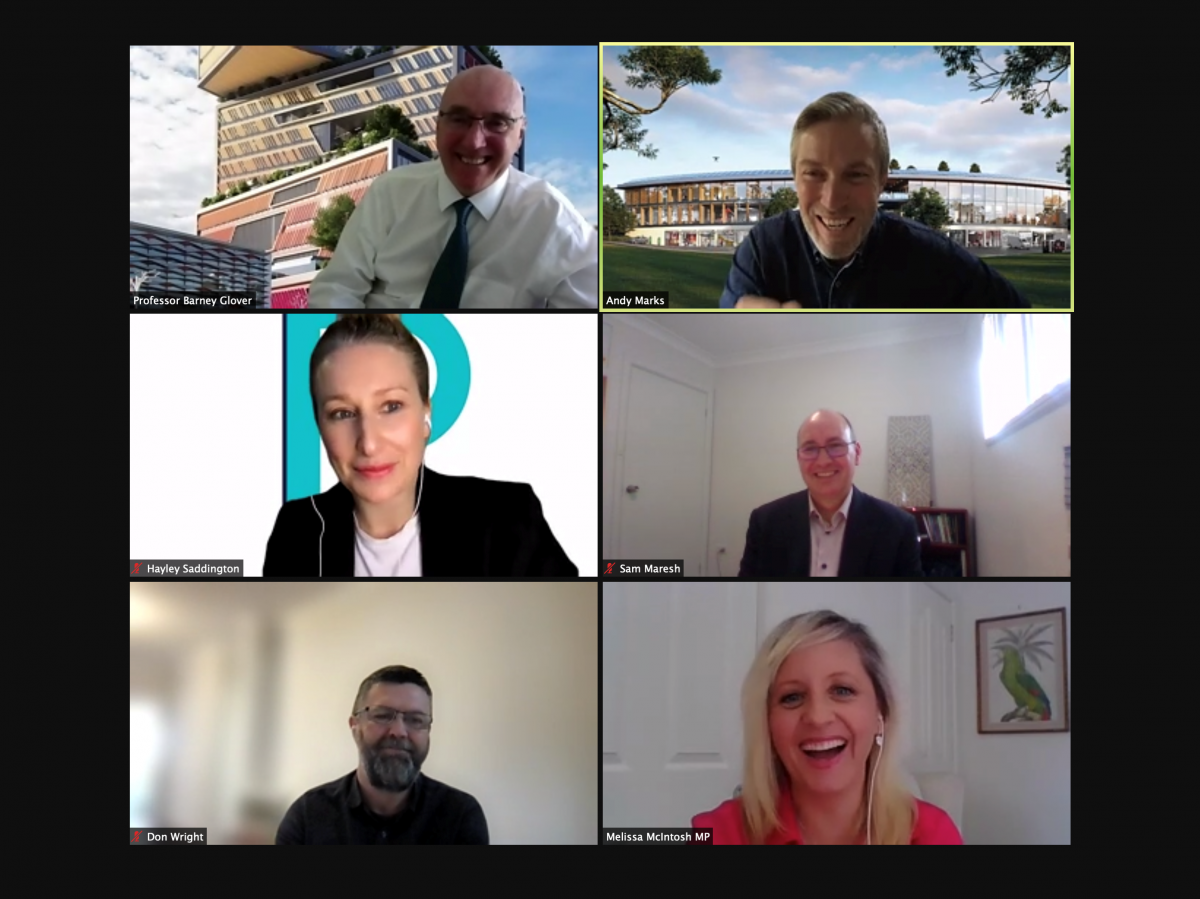 The Tech Jobs Accelerator vision was launched on 2 September in an online webinar, in conversation with Melissa McIntosh MP, Member for Lindsay; Sam Maresh, Country Lead, GE; Professor Barney Glover AO, Vice-Chancellor and President, WSU; and Hayley Saddington, CEO, HALO Medical Devices.
This article first appeared on 2 September 2021 on the Western Sydney University website. It has been republished courtesy of the WSU Media team. View the original story here.
Lead image: Western Sydney University has launched a high-tech Jobs Accelerator to ensure local residents benefit from opportunities stemming from the soon-to-be-built Aerotropolis. Credit: Western Sydney University