Generating a blueprint for high-performance cloth masks during the COVID-19 pandemic, pioneering discoveries to deal with childhood cancer and creating cheap sensor labels to record food freshness are among 10 UNSW Sydney projects nominated for the 2021 Australian Museum Eureka Prizes, Australia's most high-profile science awards.
Presented annually by the Australian Museum, 16 Australian Museum Eureka Prizes are awarded across four categories including research and innovation, leadership, science engagement and school science.
Associate Professor Rona Chandrawati, UNSW Engineering
Macquarie University Eureka Prize for Outstanding Early Career Researcher
Associate Professor Rona Chandrawati is a prominent researcher in colourimetric polymer sensor technology and a rising leader in the field of nanozymes development for drug delivery. Her innovative research has already found widespread application in areas including food safety, disease diagnosis and the treatment of glaucoma.
"Australians are wasting $10 billion worth of food per year and households are the biggest contributors of food waste," A/Prof. Chandrawati said.
"Often, we discard foods that are past or close to the best before date, but we could actually be throwing away tons of edible food. To reduce food waste, my team has developed simple and cheap colorimetric sensor labels that can be attached to packaging so consumers at home can easily identify quality based on visible colour change and make more informed decisions about the freshness of the food in their fridges," she said.
Associate Professor Brett Hallam, UNSW Engineering
AstraZeneca Eureka Prize for Emerging Leader in Science
Associate Professor Brett Hallam has established himself as an international leader in the field of photovoltaics. He supervises and mentors a growing, world-class research team to improve solar panel technologies, and the effects of his innovation and commitment are felt on a global scale in the solar energy sector.
"There is little doubt that solar will play a big part in the energy transition," A/Prof. Hallam said.
"A key metric for solar panels is power output. Ironically, solar panels can lose up to 10 per cent of their power output under sunlight. Our technology fights this degradation by using even more light, up to 100 times the brightness of sunlight. This development will eventually mean cheaper solar for consumers and at the same time, it reduces carbon emissions," he said.
Professor Maria Kavallaris, Children's Cancer Institute and UNSW Medicine & Health
Eureka Prize for Leadership in Innovation and Science
Professor Kavallaris is internationally renowned for her leadership, research and advocacy in the treatment of childhood cancer.
She is a Director of the Australian Centre for NanoMedicine at UNSW and Head of the Translational Cancer Nanomedicine Theme and NHMRC Principal Research Fellow at the Children's Cancer Institute. She has made important discoveries in relation to the mechanisms of clinical drug resistance and tumour aggressiveness in childhood cancer.
"To be able to make a difference to the lives of children with cancer and their families by developing better treatments and improving survival rates is very humbling. Even if you can save one child's life, that's an incredible feat," Prof. Kavallaris said.
How cancer cells become resistant to chemotherapeutic drugs is a key aspect of Prof. Kavallaris' research. One of her most significant discoveries was identifying specific genetic changes in tumour cells that make them resistant to chemotherapy and developing a means of targeting these genetic changes and reversing the drug resistance.
Prof. Kavallaris is also recognised as an Australian pioneer in the medical application of nanotechnology and has had significant success finding ways to package and deliver chemotherapy drugs in nanostructures that specifically target tumour cells. This approach not only aims to improve drug efficacy but also drug safety, minimising harmful effects on healthy tissues – a particularly important consideration in growing children.
Scientia Professor Veena Sahajwalla, UNSW Science
Celestino Eureka Prize for Promoting Understanding of Science
UNSW SMaRT Centre Director, Professor Veena Sahajwalla is Australia's foremost voice on 'materials sustainability', leading the translation of her 'microrecycling science' to deliver end-user awareness and solutions to waste, recycling and manufacturing challenges. Through her research, advocacy and dedicated industry and community collaboration, Prof. Sahajwalla is shifting the mindset to see end of life products not as waste but as a vital resource.
"It is vitally important to continue the progress made on encouraging greater participation in STEM. This participation will increasingly play an important role in industry, in the economy and in the way communities shape the future, such as the microrecycling science and new technologies I and my team are pioneering to help solve some of our urgent waste and resources challenges," Prof. Sahajwalla said.
"Science and engineering play such a vital role in helping to solve the many challenges we face to improve our environmental, social and economic wellbeing."
Associate Professor Adriana Vergés, UNSW Science
Celestino Eureka Prize for Promoting Understanding of Science
In a world defined by human impacts and unprecedented environmental change, entire ecosystems are at risk. The science communication and community engagement efforts of marine ecologist Associate Professor Adriana Vergés have provided a powerful and inspiring narrative of recovering and rebuilding marine ecosystems supported by rigorous scientific evidence.
"As an ecologist, I feel that science communication and engaging with the general public have never been more important. Although our scientific understanding of the world is increasing at a very fast rate, there is a growing mistrust of experts and a growing disconnect between what we know and how we act," A/Prof. Verges said.
"Marine restoration projects like Operation Crayweed and Operation Posidonia are collaborations with artists and local communities, where we are using science and storytelling to re-establish important lost underwater ecosystems and raise awareness of the challenges they face."
Scientia Professor Justin Gooding, UNSW Science and Professor Maria Kavallaris, Children's Cancer Institute and UNSW Medicine & Health
ANSTO Eureka Prize for Innovative Use of Technology
A team from UNSW Chemistry, Australian Centre for NanoMedicine, Children's Cancer Institute and Inventia Life Science Pty Ltd (comprised of Scientia Professor Justin Gooding, Professor Maria Kavallaris, Dr Julio Ribeiro, Dr Aidan O'Mahony, Dr Robert Utama and Dr Lakmali Atapattu) developed a highly innovative 3D bioprinter – along with novel bioinks and 3D cell culture assays – that allows cancer researchers to rapidly produce 3D cultures, and build more complex in vitro cancer models, than ever before.
Prof. Kavallaris said: "The ability to bio print and simultaneously grow hundreds of so-called mini tumours in a dish is a game changer for precision medicine and identifying the right treatment for the right patient."
Prof. Gooding said: "The Rastrum 3D bio printer is a good example of industry and universities working together from concept to commercialisation to create a game changing technology that will really accelerate biomedical research, drug discovery and precision medicine."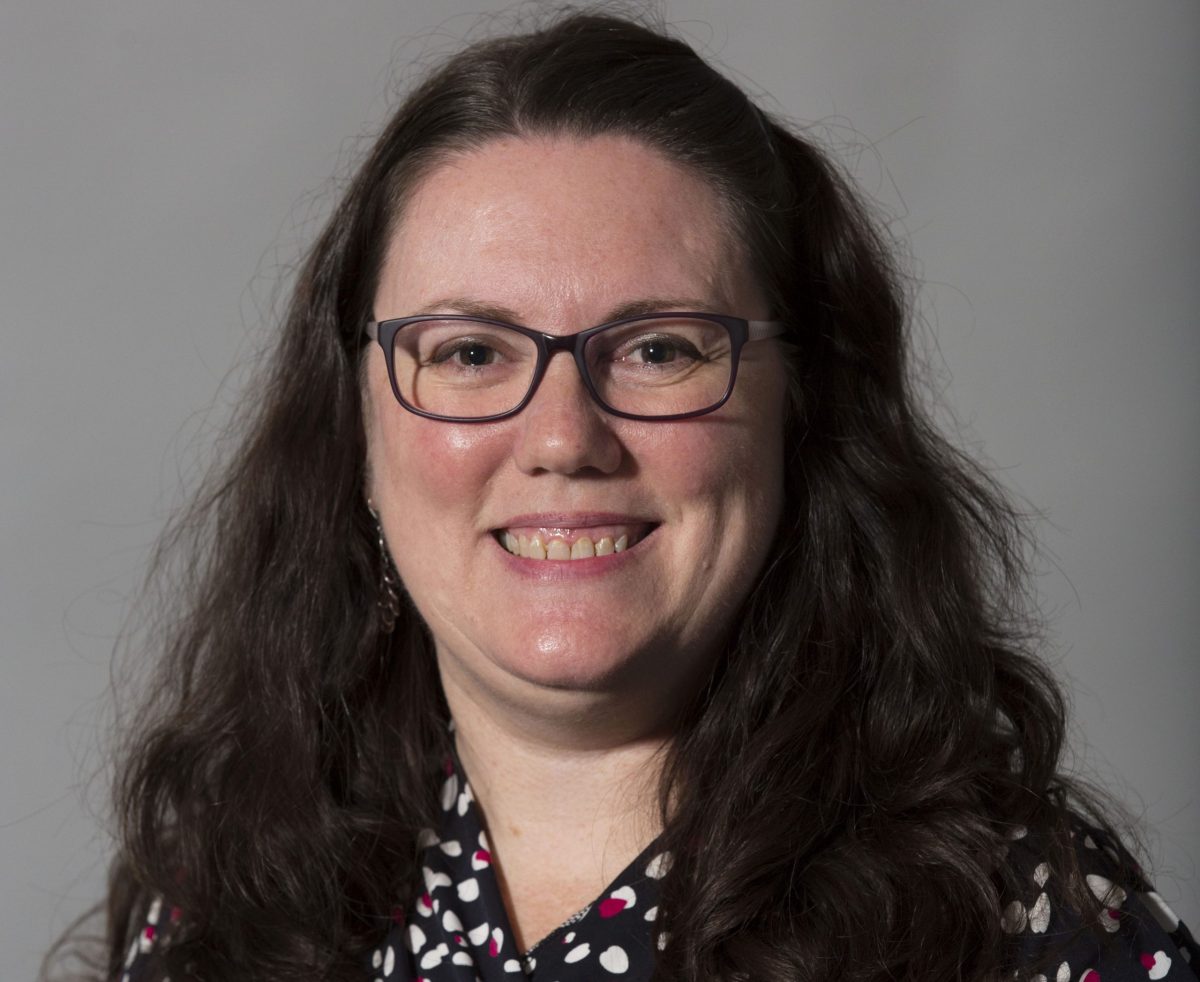 Associate Professor Melissa Hart, UNSW Science
In collaboration with a team from the UNSW Climate Change Research Centre
Department of Industry, Science, Energy and Resources Eureka Prize for Innovation in Citizen Science
A team from the UNSW Climate Change Research Centre (comprised of Associate Professor Melissa Hart, Dr Angela Maharaj and Dr Giovanni Di Virgilio) developed the first school-based comprehensive atmospheric monitoring network in Australia, known as Schools Weather and Air Quality (SWAQ).
SWAQ has equipped schools across Sydney with research-grade meteorology and air quality sensors to help understand the impacts of rapid population growth and to monitor the effects of urbanisation on local weather and air quality. The data collected is also used in science and maths curriculum-aligned classroom activities.
"The SWAQ project provides a pilot for how citizen science could potentially enhance monitoring networks, increase STEM engagement, and give the public more agency in their daily decision making through access to localised weather and air quality data," A/Prof. Hart said.
"It's most recently been used to provide a more localised understanding of air pollution impacts on Sydney schools from the Black Summer bushfires."
Professor Raina MacIntyre, The Kirby Institute at UNSW
In collaboration with Professor Con Doolan from UNSW Engineering and a cross-faculty UNSW team
Eureka Prize for Excellence in Interdisciplinary Scientific Research
U-Breathe is a UNSW research team, spanning the Faculties of Medicine & Health and Engineering. Early in the COVID-19 pandemic the team disproved a mistaken theory about spread of the virus, long before airborne transmission was accepted. Using interdisciplinary research, they visualised aerosols from speaking, coughing and sneezing and how these are blocked by masks.
"These methods then generated a blueprint for high-performance cloth masks. This work has been highly influential during the COVID-19 pandemic in making us safer," Prof. MacIntyre said.
Dr Mark Ooi, UNSW Science
In collaboration with a team from the University of Wollongong, Western Sydney University and the University of Tasmania
NSW Environment, Energy and Science (DPIE) Eureka Prize for Applied Environmental Research.
Dr Ooi, from the Centre for Ecosystem Science in the School of Biological, Earth and Environmental Sciences, is part of the NSW Bushfire Risk Management Research Hub. The Hub was commissioned by the State Government NSW Bushfire Inquiry to help it understand what happened during the 2019/20 Australian bushfires and what made them different to fire seasons past.
The team of researchers produced 19 separate reports for the Inquiry, organised into four themes: seasonal context; fire behaviour and severity; impacts on people, property and biodiversity; and options for future bushfire risk management. Together, the analyses provided a comprehensive picture of what we know about the Black Summer fires, what major knowledge gaps remain, and what this means for fire management.
"The fires were a product of record-breaking dryness off the back of prolonged drought and sustained periods of record fire danger weather conditions," Dr Ooi said.
"Impacts on biodiversity were widespread, with hundreds of rare plant species falling under the fire footprint and high proportions of vulnerable plant communities, such as rainforests, burnt in NSW.
"Continued monitoring and prioritisation of those species and communities most in need of protection are essential if we are to maintain our natural heritage into the future, particularly in the face of climate-driven changes to the fire regime."
Principal Scientist Dr Martin Bucknall, UNSW Division of Research & Enterprise
In collaboration with Dr Lei (Adrian) Shi from UNSW Engineering and the University of Sydney
UNSW Eureka Prize for Scientific Research
Solar is one of the key energy sources that will take Australia into a carbon-free future. The multidisciplinary team including Dr Bucknall and postdoctoral research fellow at UNSW, Dr Lei (Adrian) Shi, is led by Professor Anita Ho-Baillie at the University of Sydney. The team studies metal-halide perovskites as new materials for next-generation solar cells. They are cheap, versatile, and more efficient than silicon, but also very prone to lifespan-limiting damage from heat and humidity.
Dr Bucknall said: "We were the first investigators to use headspace gas chromatography – mass spectrometry to study the chemical pathways by which metal-halide perovskite solar cells degrade due to environmental heat and damp stresses. We have subsequently been able to show that perovskite degradation can be halted using specialised cell-encapsulation techniques to contain the reaction products.
"This work, published in Science and already highly-cited, has been a major step forward in extending the working lifetime of these highly efficient, inexpensive photovoltaics that may play a major role in a carbon-free, greener future for our planet."
This article was published initially on 2 September 2021 on the UNSW Sydney website. It has been republished here with minor editorial adjustments courtesy of UNSW Media. View the original story here.
Lead image: 10 UNSW researchers have become finalists in the 2021 Australian Museum Eureka Prizes, the nation's most high-profile science awards. Credit: Shutterstock