The state-of-the-art Food Technology Facility (FTF), a partnership between Murdoch University, the Future Food Systems Cooperative Research Centre (FFSCRC) and the Government of Western Australia's Department of Primary Industries and Regional Development (DPIRD), is located at the new Food Innovation Precinct Western Australia (FIPWA), at Peel Business Park in Nambeelup.
The FTF, which incorporates a high-tech research and development facility, teaching spaces, an innovation centre, laboratories for new product testing, and food and beverage production facilities, recently welcomed two key leaders.
Stuart Johnson joined as CEO and Dr Natasha Teakle was appointed Chair of the FTF Project Management Group.
Mr Johnson comes from a career working in successful innovative food businesses in WA, and has helped teams put over a thousand new products onto retailer shelves in Australia and South-East Asia.
"It's very satisfying to see products you have developed go onto sell in stores and still be there for years to come," says Mr Johnson.
"This facility will now help me share that know-how and the 'get on with it' attitude needed for success in food businesses."
Mr Johnson has food quality, food technology, and food marketing training and experience.
Dr Teakle is Managing Director of AgriStart and an experienced leader, researcher and innovation specialist.
"It's a great honour to chair the group as it combines my research background and commercialisation expertise with my passion for the agriculture and food industry," said Dr Teakle.
"The project provides a wonderful opportunity to value-add to our agricultural produce and develop new innovations in food technology."
"The quality of the team and support from government (DPIRD), Murdoch University and the Future Food Systems CRC put us in a great position to have significant impact."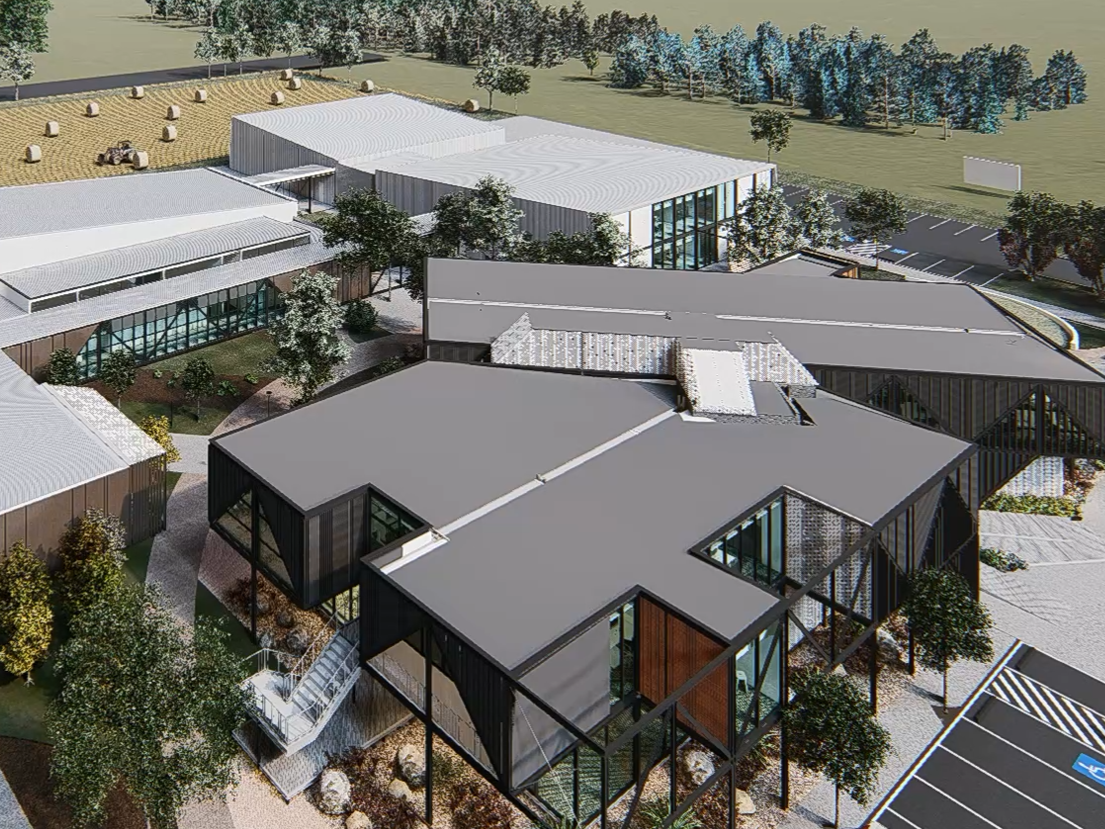 A state-of-the-art facility for food manufacturing and prototyping
The Food Technology Facility will explore the feasibility of a food manufacturing pilot plant in WA, designed to activate food processing innovation in WA through the fitout and operation of advanced food manufacturing equipment.
Clients will include existing and future manufacturers, but the facility will also allow commercially focused projects, supported by the Commonwealth-funded Future Food Systems CRC. The FTF is funded by the Government of Western Australia, via DPIRD.
"The facility will provide opportunities for entrepreneurs and start-ups to create a viable food production business," says Mr Johnson.
"It will help them ensure they have a viable product, know their costs and have customer acceptance, repeat sales, before they start on the journey of investing significant amounts in their new food business."
Food producers will be able to connect to the FIPWA network, which includes world-leading scientists at Murdoch University and the Australian National Phenome Centre, Western Australia's Department of Primary Industries and Regional Development, and the Peel Development Commission. https://www.peel.wa.gov.au
"Through this focus on innovation and growth, WA agrifood businesses will also benefit from the combined powerhouse of expertise that Murdoch University and the CRC will bring to the Food Innovation Precinct of WA, building the talent and capability pipeline for the region," says Professor Peter Davies, Interim Deputy Vice Chancellor Research at Murdoch.
The Food Technology Facility, located at FIPWA, delivers a vital, but currently missing, piece of the 'food innovation' puzzle in Western Australia.
The Australian food and beverage sector is a major economic contributor, generating close to $30 billion in export value and supporting hundreds of thousands of jobs.
Murdoch University has also recently established a new degree in Food Science and Nutrition, which will locate students and teaching staff in the facility.
Opportunities to grow the value of WA's agrifood sector
Building upon this base is vital for Australia's future food sustainability and security and provides a growing opportunity to support the Shire of Murray and other regional communities, and to expand regional economies.
There is a clear desire to have food businesses flourish in the Peel Business Park (Nambeelup Kaadadjan), supplying WA, Australia-wide and export markets.
Economic modelling indicates that FIPWA could increase Western Australia's food and beverage sector output between 1-3% in the first five years of operation.
This equates to between 17 and 51 new food businesses delivering benefits to the state's economy, including growth in its food and beverage sector output by between $110M and $330M.
This research and development project supports United Nations Sustainable Development Goal 12, to ensure sustainable consumption and production patterns.
Acknowledgements
The article above appeared first in the News section on Murdoch University's website. It has been republished here, with minor editorial modifications, courtesy of the Murdoch University media team. View the original story.
Lead image: Mr Stuart Johnson and Dr Tash Teakle. Image courtesy of Murdoch University.