As part of the CRC's efforts to improve the nutritional outcomes of food systems, The George Institute for Global Health will be delivering a project to extend its FoodSwitch platform to include healthy menu offerings from food-service providers. The project will entail extending FoodSwitch data/technology platform to include food service providers and caterers from the Liverpool area south-west of Sydney and will involve collaboration with Liverpool City Council.
What is FoodSwitch?
FoodSwitch is an award-winning data-technology platform developed by The George Institute to support the prevention of diet-related ill health around the world. FoodSwitch currently operates in 11 countries, providing data and analytics on packaged and fast food to governments and the food industry to help improve the food supply, as well as linking its extensive databases to a consumer app.
The idea of the FoodSwitch app is to empower consumers to make better food choices by providing simple health and nutritional information about a scanned product and suggesting healthier alternatives to 'switch' to.
The app also asks consumers to help improve the database by crowd-sourcing images of new products, in turn helping The Institute's research and advocacy efforts towards improved food environments.
What does the project entail?
The 'healthy food procurement' project or 'FoodSwitch Connect' will use the FoodSwitch platform to catalogue and analyse the offerings of food service providers and catering businesses in the Liverpool area so that those organising events, business lunches, workplace food and the like can use it to make healthier and more suitable choices when it comes to catering options.
Fraser Taylor, Managing Director of FoodSwitch said that new FoodSwitch extension will assess foods available from local suppliers.
"Increasingly, organisations want to provide healthier foods to their employees and visitors in the workplace or at public venues like hospitals. But we've found that it can be difficult to find local caterers or food-service providers to procure from. How do you find a caterer that can supply healthier sandwiches or appetisers for your event?
"The idea is to use our FoodSwitch system – its calculations and algorithms – to analyse foods available from suppliers."
The Institute aims to engage the Liverpool business community to assist them in setting up the pilot service.
"We'll provide a way for catering businesses with healthy foods to upload their menus, product lists and recipes," Taylor says.
"We can calculate how healthy these products are, give them a simple health rating and publish them on a 'marketplace' for customers looking for healthier foods. We can also include other attributes such as vegetarian, gluten free, low salt etc."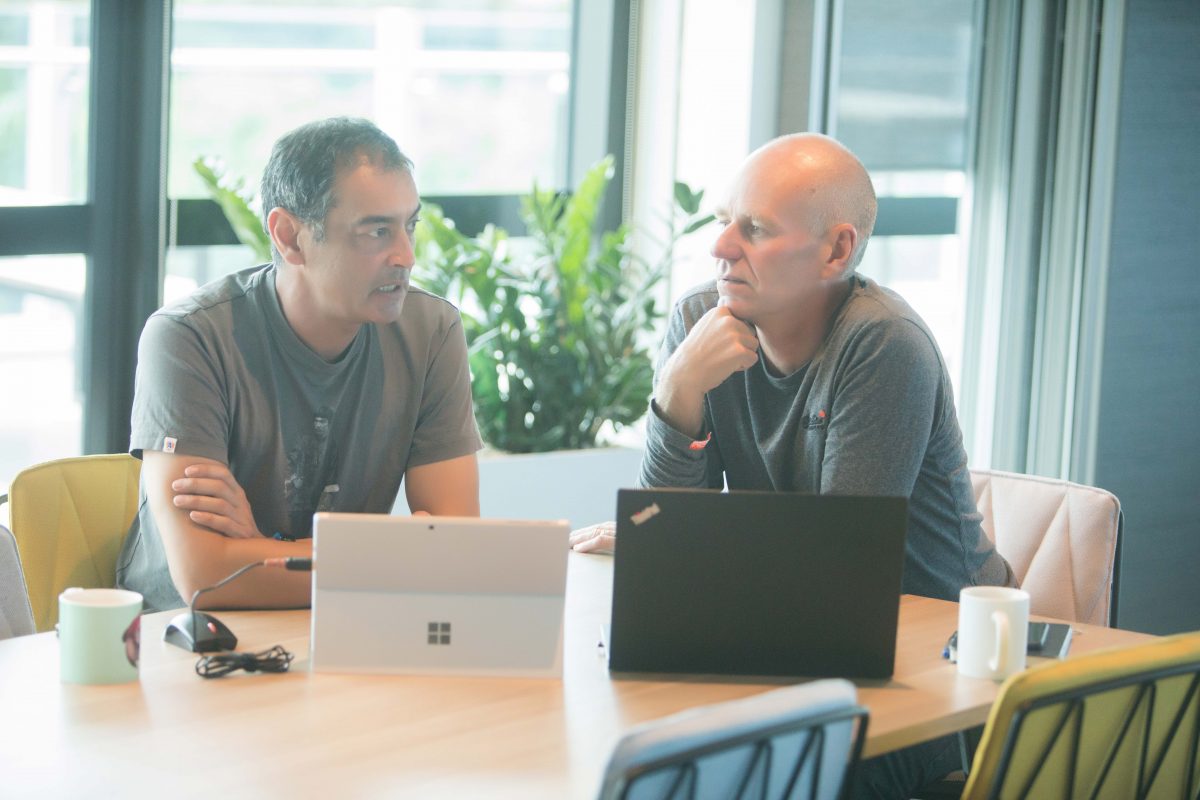 A recipe for healthier local events
Liverpool City Council is keen to support local organisations in improving the health of their employees, clients and communities. And with businesses likely to return to a more health-conscious 'new normal' post-pandemic, the focus on healthier catering options is timely.
"Liverpool City Council's catered events will serve as great pilot for the project," Taylor says. "This can then extend to other business and other venues in the area."
"It's also an opportunity for catering businesses around Liverpool to position themselves and market their services to a broader audience – particularly if we can extend the concept to businesses all around Sydney.
"So as well as being good for public health, it should be a commercial opportunity for businesses in the Liverpool area."
Taylor sees the project as a win-win for food providers and businesses across the region – and if it proves successful, across Sydney and beyond.
Liverpool Mayor Wendy Waller is an enthusiastic supporter of the project.
"Liverpool City Council is proud to partner with the George Institute for Global Health in support of their FoodSwitch app, expanding the Liverpool community's access to healthy food options," she says.
"This is an innovative initiative that will have substantial benefits for the health of the Liverpool community and economy, supporting our growing region's fresh food producers, caterers and those seeking fresh and healthy options."
Further George Institute projects
Further opportunities lie in The George Institute's strong, global expertise in clinical trials, Taylor says.
"We hope to assist the Future Food Systems CRC in creating partnerships around higher-nutrition food products, and conducting clinical trials to establish the efficacy of these foods," he says.
"If a health benefit can be demonstrated, the IP can be leveraged here and overseas. This has the potential to both support Australian industry and further the objective of The Institute – to improve the health of millions of people worldwide."