"I was the first person in my family to go to university," eminent Professor Elaine Holmes said in July this year, accepting a prestigious Australian Laureate Fellowship from the Australian Research Council.
"It took me a long while to realise – it was not until midway through my PhD in university – that actually, background doesn't matter at all. It's an equal playing field once you get to a certain stage, and you just have to have the confidence."
Three-odd decades on, Professor Holmes has much to be confident about.
A stellar career in metabolic science
Since attaining her doctorate, Prof. Holmes has amassed impressive academic credentials in the field of metabolic science.
At Imperial College, London, she rose through the elite institution's ranks to become head of Imperial's Division of Computational and Systems Medicine and a Professor of Chemical Biology in the Department of Surgery and Cancer, specialising in metabonomic technology and its applications.
For much of her time at Imperial, Holmes' research focused on the discovery and development of metabolic biomarkers of disease, in personalised healthcare and in population studies.
She drove large-scale profiling efforts investigating links between diet, metabolic profiles and hypertension, and developed new methods for characterising gut microbiome-host metabolic interactions, applying these to the study of gastrointestinal-related diseases including colorectal cancer, obesity and irritable bowel disease (IBD). She developed sophisticated chemometric and statistical methods for analysing 'omics' data, and made significant contributions to cardiovascular, neuroscience and infectious disease research.
Over the same period, Holmes had hundreds of papers published in leading peer-reviewed journals – and sat on the editorial boards of several of them. She undertook 'visiting professor' stints at universities in Europe, the US and China. She was made a Member of the British Toxicology Society in 2009, a Fellow of the Royal Society of Chemistry in 2010 and a Fellow of the Royal Society of Biology in 2011. With Nicholson, she also became a non-executive founder-director of Imperial College spin-off company Metabometrix UK Ltd.
Along the way, Professor Elaine Holmes has helped to fundamentally change our understanding of how diet interacts with gut microbes – and how we can use that knowledge to help humans stay healthier for longer.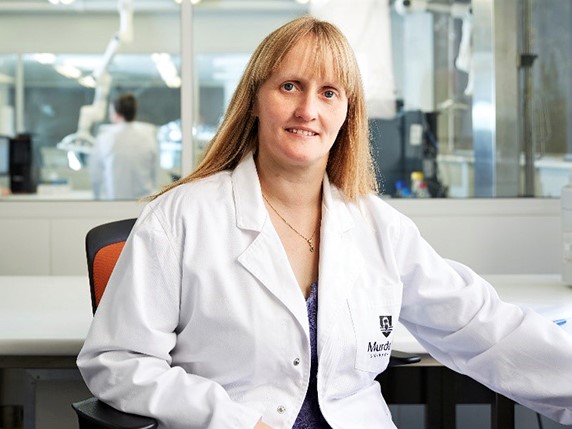 New life, new challenges
In 2018, Holmes made a major sea change, decamping Down Under to Murdoch University along with several members of the Imperial College research team.
The move to Perth was at least in part a 'lifestyle' decision. After more than two decades in London, she was ready for a change of pace, reliable sunshine and safer, healthier environs. Western Australia, with its temperate climate, unpolluted air, white-sand beaches and fine regional food and wine, fit the bill.
Academically, Murdoch University offered greater research autonomy and invigorating new challenges. For Holmes, it meant taking on a new role as Director of the Centre for Computational and Systems Medicine within the university's Health Futures Institute, and a chance to pursue advanced metabolic research as part of a handpicked team of elite scientists at the new, custom-fit, world-leading Australian National Phenome Centre.
Holmes is relishing the new challenges, including a raft of exciting research projects and a key role in Australia's response to the COVID-19 pandemic.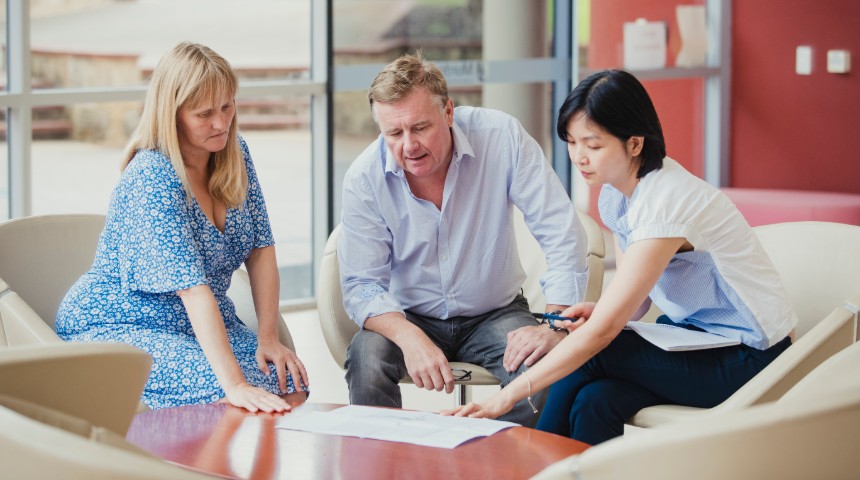 Linking maternal and infant metabolic health to later-onset disease
Right now, at ANPC, Prof. Holmes is investigating metabolic pathways and inflammation profiles in pregnant women, infants and young children.
She and her colleagues are exploring possible links between the gut health of a mother-to-be and her infant and that child's likelihood of developing childhood-onset conditions such as allergies, propensity to obesity and mental health issues, as well as later-onset non-communicable diseases.
The research has potential to inform early interventions, saving millions of dollars in healthcare costs and helping countless people.
Healthy gut microbiome, healthier ageing?
Meanwhile, Prof. Holmes' ARC Fellowship is funding her to pursue an enduring research interest: exploring the relationship between the makeup of our gut microbiomes and our propensity to develop debilitating diseases as we age.
With population ageing occurring globally, she says, there's "an urgent need for evidence to guide our communities into longer and healthier lives" and underpin improved models of health care.
"We now know that our gut microbiome plays a crucial role in maintaining the effectiveness of our immune system, and that the diversity, abundance and makeup of the gut microbiome changes over time…influenc[ing] how our gut, muscles, liver, brain and other organs function," Prof. Holmes explains.
"This research program is pivotal to gain a deeper understanding of the age-associated changes in gut bacteria composition and function.
"It will help identify novel and individually targeted diets and therapies that will significantly improve our health and quality of life."