A trio of experts in infrastructure planning and transport logistics, advanced nutritional analysis and innovative, Indigenous-led agrifood systems from the Netherlands, UK and Canada addressed attendees of the 2022 Future of Food Summit
The 2022 Future of Food Summit welcomed an outstanding trio of international speakers to the stage at QUT Kelvin Grove campus on 1 and 2 December.
Along with two dozen-plus speakers from across Australia, Summit delegates heard from Professor Bert van Wee, a specialist in long-term transportation policy and infrastructure planning from the Netherlands; Professor Gary Frost, one of the UK's foremost nutritional experts; and Bruce Hardy, of Canadian Indigenous-led agrifood enterprise Myera Group.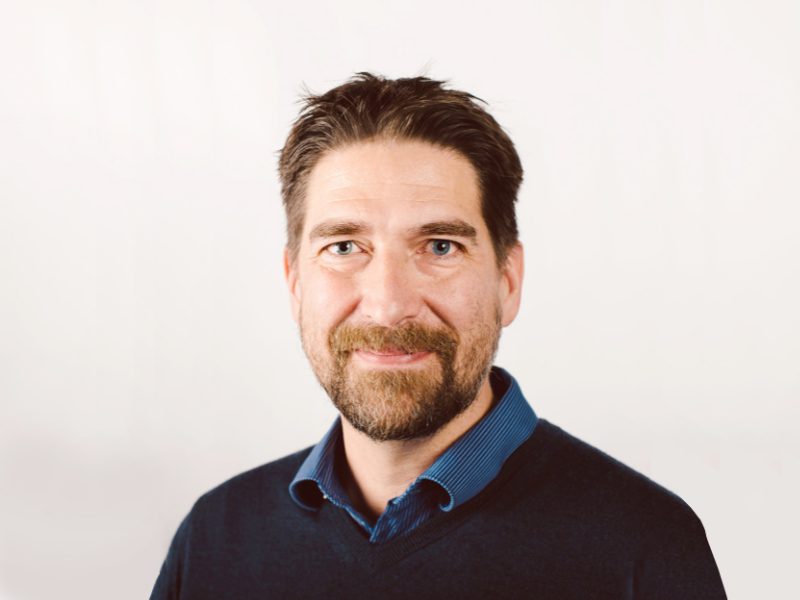 An innovative take on Indigenous-led farming: Bruce Hardy (Canada)
Part Cree Indian and 100 per cent entrepreneur, Bruce Hardy is the co-founder and president of Canadian Indigenous-led enterprise Myera Group.
Myera, a biotechnology company based in Winnipeg, Manitoba, deploys leading-edge software and sensor technology to develop biotech-backed solutions that address problematic issues with conventional agricultural systems.
Hardy has found innovative, inclusive ways to commercialise native rice for the benefit of Indigenous communities across the central Canadian province of Manitoba. One way is by producing native rice and fish, simultaneously and sustainably, in low-cost, eco-friendly aquaponics facilities. The products and profits help benefit local Indigenous communities – once everyone's had their fill, remaining products are packaged and sold into various American markets, with profits flowing back into the coffers of the Indigenous communities involved.
Hardy's also developing a cutting-edge 'digital twin' model that enables Indigenous youth to hone their skills operating advanced aquaponics facilities remotely and getting real-time feedback. In this way, he hopes to help prepare the next generation of skilled Indigenous farmers.
Bruce Hardy was a keynote speaker in the Summit's opening Plenary session, 'Re-envisioning the Future of Food', on the morning of Day 1 of the Summit (Thursday 1 December), and participated in the 'bookend' closing session on Day 2 (Friday 2 December), 'The Future of Food: Where to Next?'
In both these sessions, Hardy shared the stage with Queensland University of Technology's Prof. Sagadevan Mundree, whose research with the Future Food Systems CRC includes analysing samples of Australian and Canadian native rice varieties to ascertain their nutritional composition and potential health benefits.
In the Day 1 session, Hardy's keynote was followed by a presentation from Derek Willie (Barada/Kabalbara) of the Barralong Group, Indigenous consultant to Queensland University of Technology and an advisor to the Queensland Government.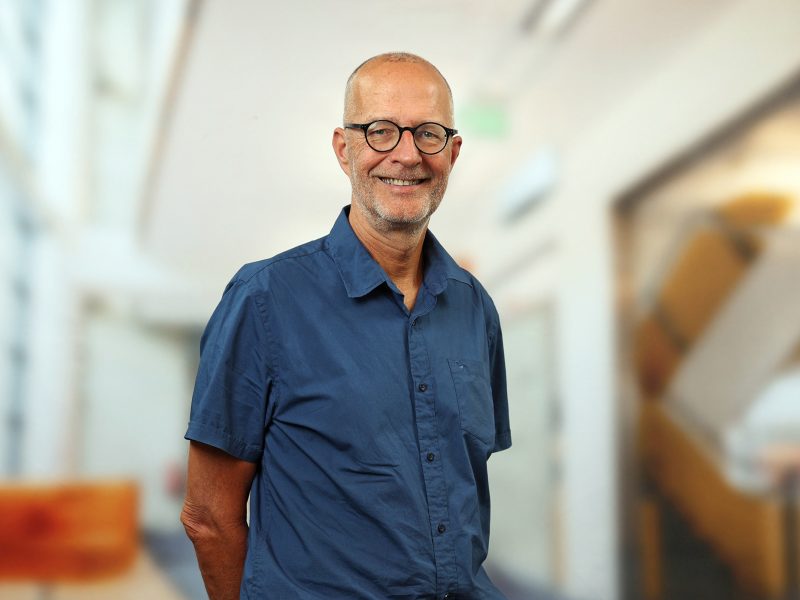 A transport planning trailblazer: Prof. Bert van Wee (the Netherlands, EU)
Professor Bert van Wee flew to the Summit all the way from the Netherlands – a nation that punches well above its weight when it comes to advanced agrifood systems.
Bert van Wee is a professor in Transport Policy within the Faculty of Technology and Policy Management at Delft University of Technology – ranked 21 in the world for engineering and technology. Here, Prof. van Wee is the Scientific Director of the long-established, trailblazing TRAIL Research School for transport, logistics and infrastructure.
Prof. van Wee's principal research focus is on exploring long-term developments in transportation systems. Three areas of his expertise likely to be of particular interest to Summit delegates are his work on land use-transport interaction; transport and infrastructure policy analysis; and ways of evaluating large infrastructure projects.
Prof. van Wee is also well versed on the topics of transport's impacts on the environment, transport safety, and the ethics of infrastructure and transport planning.
Professor van Wee spoke about the importance of smart planning for successful movement of agrifood goods at the session on 'Risk and resilience in agrifood systems' on the morning of Day 2 (Fri 2 Dec). He also participated in the following panel discussion.
Joining Prof. van Wee in both sessions were former Deakin University academic and new Australian Logistics Council CEO Dr Hermione Parsons, an expert in transport logistics; and QUT's Professor Douglas Baker, a specialist in airport planning.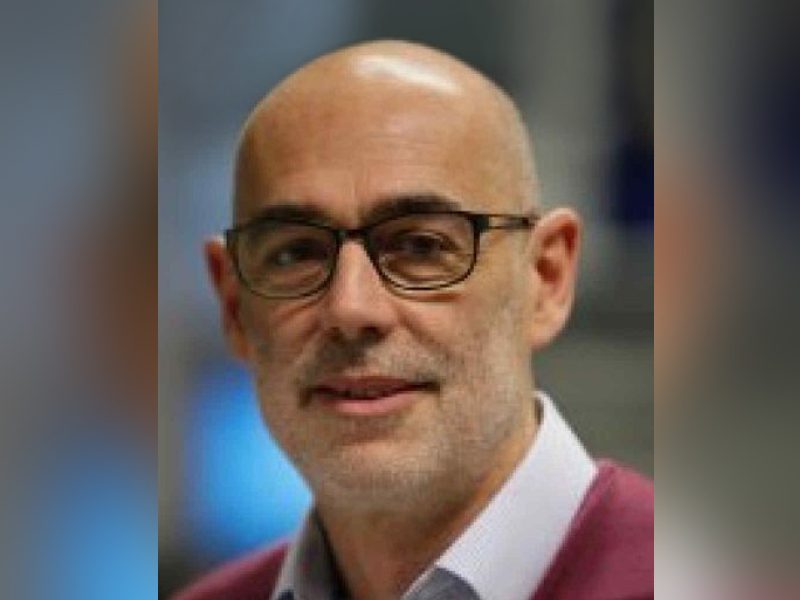 Cutting-edge nutritional research: Prof. Gary Frost (United Kingdom)
Joining the Summit via videolink from London was Professor Gary Frost, one of the UK's leading experts on advanced nutritional analysis. Dr Frost is a professor at one of the world's most prestigious centres of scientific research, Imperial College London. According to the latest according to the Research Excellence Framework, Imperial is Britain's top research university, boasting a greater proportion of world-leading research than any other UK university.
Prof. Frost heads up Imperial College London's Section for Nutrition Research and leads the Imperial Centre for Translational Nutrition and Food Research. A qualified dietitian since 1982, he completed a PhD in Nutrition while working at London's famed Hammersmith Hospital. Prior to his appointment as Professor of Nutrition and Dietetics at Imperial College in 2008, Dr Frost had held a similar position at the University of Surrey.
Prof. Gary Frost was one of six experts who addressed attendees of a session titled Value-adding the afternoon of Day 1 (Thursday 1 Dec).
In this fascinating session, he shared the spotlight with leading industry and academic experts in plant-based foods, alternative proteins, nutritional/sensory analysis and more from across Australia, including:
Dr Thomas Vanherke from Australia's national science agency, CSIRO,
Dr Ruey-Leng Loo from the world-leading Australian National Phenome Centre (ANPC) at Murdoch University;
QUT Head of QUT's School of Biology and Environmental Science Prof. Sagadevan Mundree;
Dr John Ashton, Head of Research and Development at Sanitarium Health Food Company; and
Prof. Roman Buckow from successful alt-proteins SME All G Foods.
The session was moderated by Future Food Systems' Research & Commercialisation Director Professor Cordelia Selomulya, a drying tech expert and Associate Dean of the Faculty of Engineering at UNSW Sydney.