With $20 billion of food wasted across Australia annually and nearly a $1 trillion wasted worldwide, a solution that pinpoints spoilage-inducing problems in fresh-food supply chains would be a game-changer. Australian agritech and logistics company Escavox's Blue Box tracker does just that, and more.
Placed in a fresh-food carton at the packing shed, it uses real-time monitoring via a smartphone-sized IoT device to capture data on dwell time, temperature and location right along the supply chain. The Blue Box can be used on journeys of up to 60 days, anywhere in the world. The resulting data, crunched to provide useable information, enables supply-chain managers to eliminate spoilage, cutting food loss significantly and improving margins and market access for producers.
Initially focused on Australian supply chains, Escavox began in 2019 with horticulture, working with Australian Mangoes and major avocado and tomato grower Costa Group, among others. The company moved into the meat sector (in partnership with Meat & Livestock Australia) in 2020, and started trialling its Blue Box in seafood in 2021.
Next, Escavox plans to expand into overseas markets, including southern Africa and South America.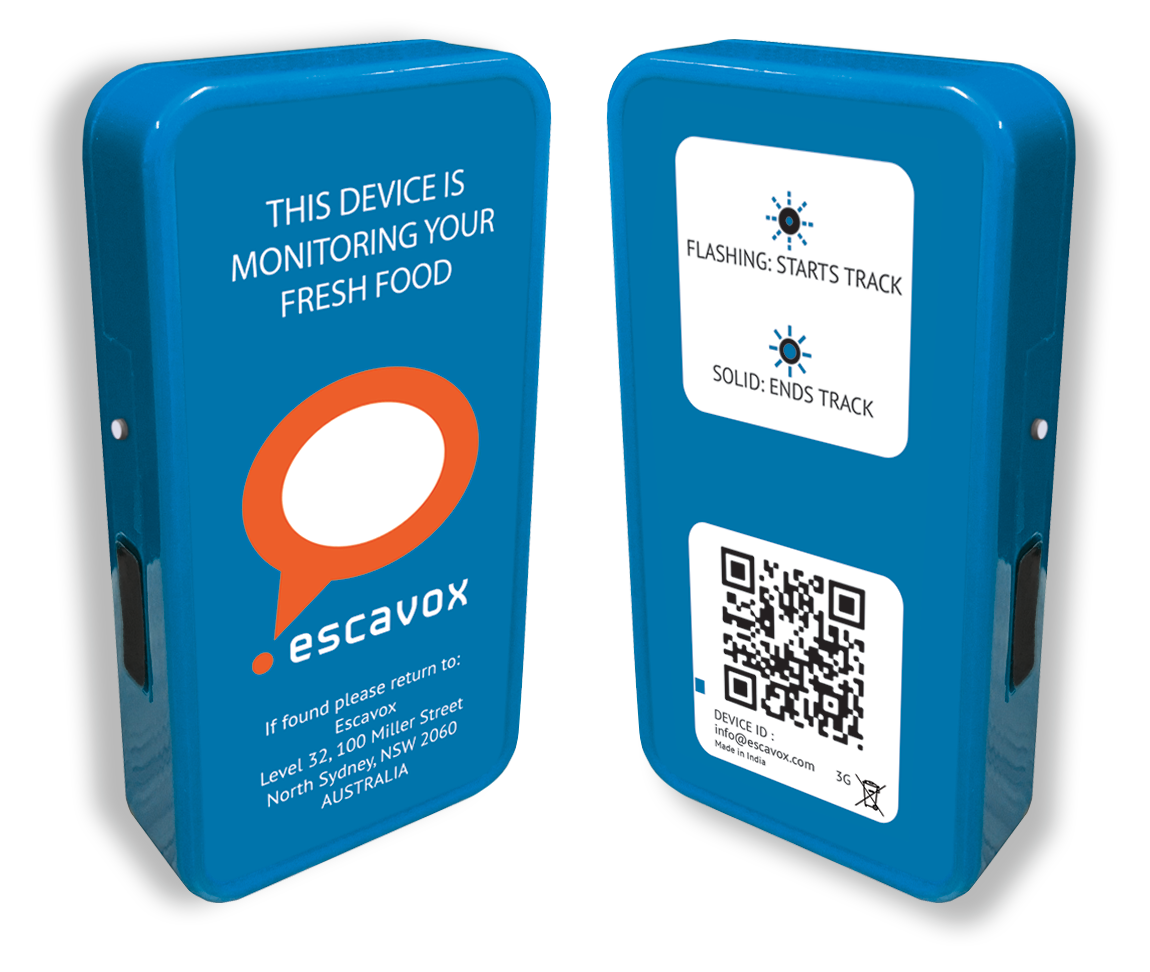 Listen to the podcast
In a recent AgGROW podcast, Escavox CEO and co-founder Luke Wood talks about the 'blue box' technology, benefits for our agricultural sectors, and what's next for the company. Listen to it here (26 mins, 55 secs).
Source: Escavox: Smart supply chain technology that's saving food and dollars I Agrifutures Australia
Lead image: Escavox's Blue Box tracking tool in a box of avocadoes. Credit: Escavox