Sydney-based 'impact investment' team FP Paradigm is keen to develop new food packaging products that comply with the latest government regulations.
To further this objective, it has partnered with the Future Food Systems CRC (FFS) in a multi-million dollar research collaboration with the University of New South Wales Sydney (UNSW).
FP Paradigm will work with leading chemical engineers, nanotechnologists, composite materials, life-cycle sustainability and economic modelling experts within UNSW's Faculty of Engineering in a suite of projects that together aim to produce a new generation of smart, safe and sustainable food and beverage (F&B) packaging based on circular-economy principles.
The primary goal of the 'Sustainable packaging' initiative is to speed Australia's transition from today's food and beverage packaging standard – transparent petroleum-based material – to a sustainably produced material with similar properties.
The eight-project initiative is also looking to develop 'smart' sensor-based labels that can be embedded in the new-gen packaging to aid traceability and warn of imminent spoilage; assess the life-cycle sustainability of the new packaging materials; and conduct economic discrete choice modelling to ascertain the value of these developments to the food and beverage sector.
"One of the most pressing environmental problems today is transparent plastic packaging for food and beverages," says FP Paradigm Director Mr Eduard Alcordo. "The Australian Packaging Covenant Organization (APCO) and governments have come up with targets to have all packaging recycled by 2025.
"To date, there is no satisfactory recycling technology that addresses the problem of transparent plastic recycling for the food and beverages industry.
"FP Paradigm, together with researchers at the University of New South Wales, industrial partners and Future Food Systems, is looking to address this problem.
"We believe that the team we have, including researchers, industrial partners and Future Food Systems CRC, is most suited to deliver a breakthrough in the area of transparent food and beverage packaging, at the same time eliminating waste," Mr Alcordo says.
A broader objective is to make the new technologies and products commercially viable – an outcome FP Paradigm hopes to achieve within just a few years.
"FP Paradigm has received advance finding from AusIndustry for a Research and Development Tax Incentive (RDTI) of A$46 million in expenditure for two years," Mr Alcordo notes.
"The group aims to reach over 70 per cent of the transparent food and beverage packaging market in Australia in this time."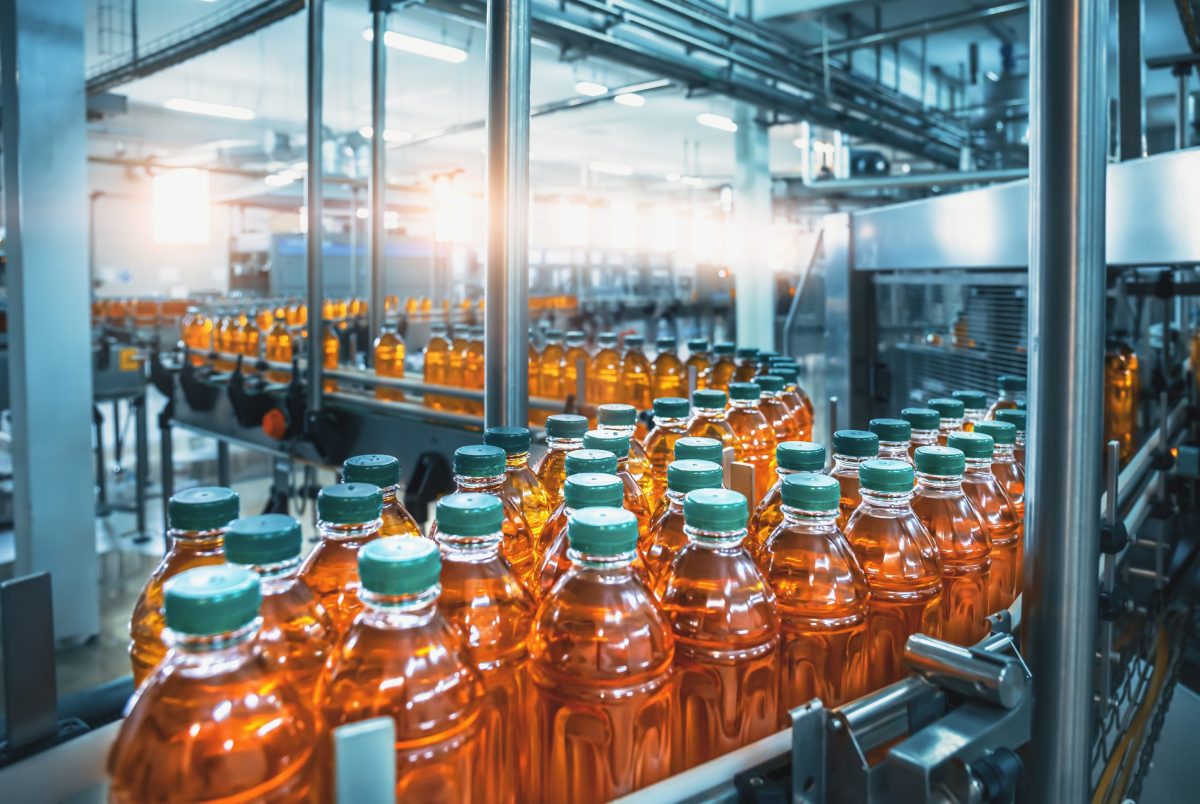 Real-world impact
The hope is that new processes and technologies can be developed that enable food and beverage packaging firms across Australia and worldwide to transition from petroleum-derived plastics to eco-friendly alternatives that embed circular-economy principles into their manufacturing processes.
A further goal is to provide food and beverage manufacturers with cost-effective sensor-based spoilage indicators and QR codes that can be embedded in the new packaging to ensure secure traceability and quality assurance from producer to end consumer, improving food safety and reducing loss and waste.
"The group is developing seven unique technologies that will revolutionise the way food is packaged, information is gathered, nutrition is delivered and waste is reused in a circular economy," Mr Alcordo says.
"It aims to transition consumer behaviour away from fossil fuel-based transparent packaging to recycled, sustainable, transparent material with added enhancements like traceability of material and maximised information to consumers and health professionals, all within a circular economy system."
All of this will be welcome news to food and beverage manufacturers, retailers, distributors, exporters and consumers – as well as to government bodies keen to meet carbon-reduction targets, says FFS CEO and former food scientist Dr James Krahe.
"This collaboration will focus on developing tangible outcomes to benefit food and beverage manufacturers and consumers – along with aiming to reduce the impacts [of food packaging] on the environment," says Dr Krahe.
"It is strengthened by the vast knowledge and experience of all parties involved."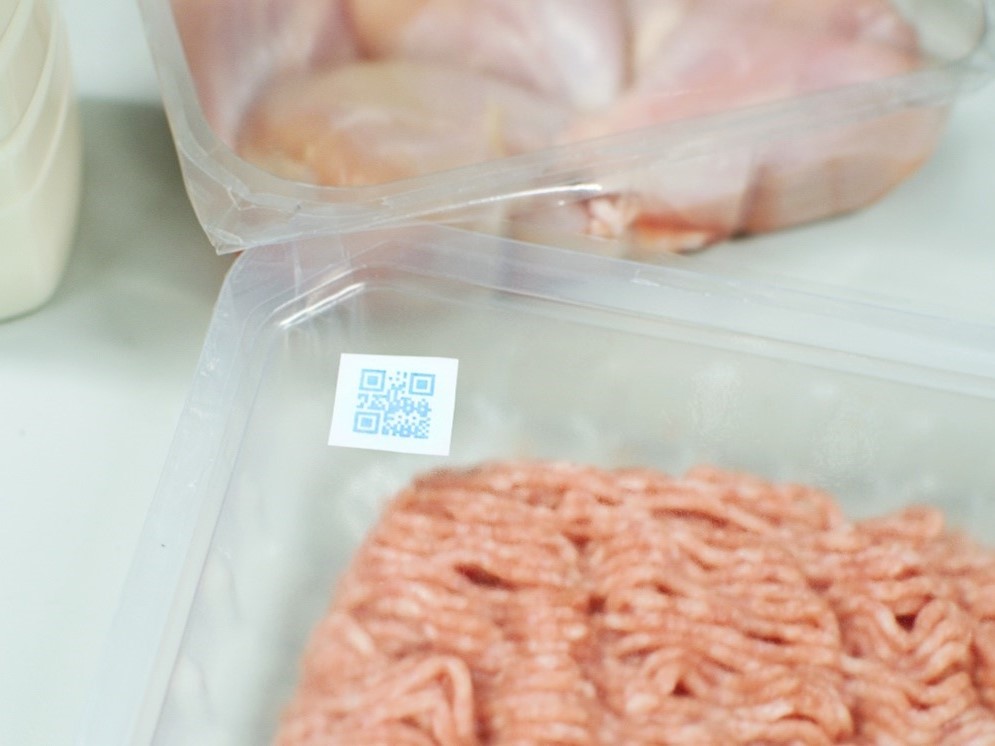 Unpacking the research
The 'Sustainable packaging' initiative comprises eight related packaging projects, each delivering a different technology or solution.
The 'Recycled PET Thermo Packaging' will use aqueous technology to produce recycled polyethylene terephthalate (PET) suitable for thermoforming food packaging applications.
The 'Sustainable Polymers' project is looking to synthesise a new planet-friendly polymer from existing waste streams.
The 'Nano sensor tech' project will develop sensor-based smart technology that can be embedded in future F&B packaging to increase product safety and traceability and reduce food loss and waste.
The 'Colorimetric sensor labels' project will develop smart sensors that can be embedded in F&B packaging and change colour to indicate imminent spoilage of the contents.
 The 'Food traceability QR sensors' project will look to embed QR codes into packaging that allow secure, end-to-end product tracking.
 The 'CEFW transparent packaging' project is aimed at developing sustainable composite materials that look and perform similarly to existing soft plastics.
 The 'Life cycle sustainability' project is designed to assess how planet-friendly these new-gen packaging materials will be over their entire life cycles.
The 'Economic Discrete Choice Modelling' project will look at likely consumer responses to sustainable packaging solutions such as those the team aims to develop.
The projects comprising the 'Sustainable packaging' initiative will be led by a team of UNSW Professors, Associate Professors and postdoctoral fellows, including;
Head of UNSW's School of Chemical Engineering, Professor Guangzhao Mao, whose research focuses on nanotechnology and nanosensors for an array of industry applications;
Professor Per Zetterlund, from the Cluster for Advanced Macromolecular Design (CAMD), a world-renowned centre for polymer synthesis and characterisation within UNSW's School of Chemical Engineering;
Jason Scott, an Associate Professor and an expert in catalysis and sustainable materials and Deputy Leader of the university's Particle and Catalysis Research Group, PARTCAT;
Scientia Associate Professor Rona Chandrawati from the School of Chemical Engineering, also a specialist in nanosensors and nanotechnology;
Professor Sami Kara from the School of Mechanical & Manufacturing Engineering, co-director of the Joint German-Australian Research Group (JGARG),'Sustainable Manufacturing and Life Cycle Management';
Taha Hossein Rashidi, an Associate Professor in Transport Engineering at UNSW's School of Civil and Environmental Engineering and a member of the Research Centre for Integrated Transport Innovation (rCITI).
Scientia Professor, Dr Rose Amal Chemical Engineering, fields of research including, Catalysis and Mechanisms of Reactions, Photodetectors, Optical Sensors and Solar Cells, Energy Generation, Conversion and Storage Engineering, Water Treatment Processes;
Scientia Professor Liming Dai, an ARC Laureate Fellow and an Australian Academy of Science Fellow. He is the Director of the ARC Centre of Excellence for Carbon Science and Innovation;
Professor Cordelia Selomulya a Professor (Food & Health) in the School of Chemical Engineering and Research & Commercialisation Director of Future Food Systems.
With significant contributions from an expert team of leading researchers, including:
Dr Vipul Agarwal
Dr Le Ngoc Minh (Mike) Dinh
Dr Rahman Daiyan
Dr Mohammed Kilani
Dr Federico Mazur
"In a nutshell, the team will look to fabricate new-generation monomers from the carbon dioxide emissions generated by gasifying agrifood-waste biomass and/or from waste plastic, in conjunction with water and sunlight," explains 'CEFW transparent packaging' project lead, A/Prof. Jason Scott.
Other sub-projects will develop existing sensor technology and QR codes for various food and beverage packaging applications, says Prof. Rona Chandrawati, research lead on the  'Colorimetric sensor labels' and 'Food traceability QR sensors' projects.
"We will look to attach colorimetric sensors to the packaging that can track food quality in real-time and change colour to inform consumers when the product is no longer safe for consumption, as well as QR codes that track food and beverage products right along the supply chain," she says.
The 'Sustainable packaging' project is set to begin in July 2023 and run until the end of the 2025-2026 financial year.
Lead image: Eco-friendly plastic glass. The 'Sustainable packaging' project series is seeking to create 'a new generation' of smart, safe, sustainable polymers embedded with tracking and spoilage sensors, replacing environmentally costly petroleum-based plastic food and beverage packaging materials.  Credit: Shutterstock