Fruit and nut-growers nationwide will get an additional layer of preparedness thanks to $1.7 million dollars in funding that will enable University of New England (UNE) mapping experts to add valuable new data to the Australian Tree Crop Map.
Delivered through Hort Innovation and led by an expert team at UNE's Applied Agricultural Remote Sensing Centre (AARSC) in partnership with Future Food Systems (FFS), the extended Australian Tree Crop Map and its accompanying database will include new plantings and more detail for participating tree crop industries.
Horticulture peak industry bodies Avocados Australia, Australian Banana Growers' Council, Citrus Australia and Australian Macadamia Society are all partnering in the mapping research.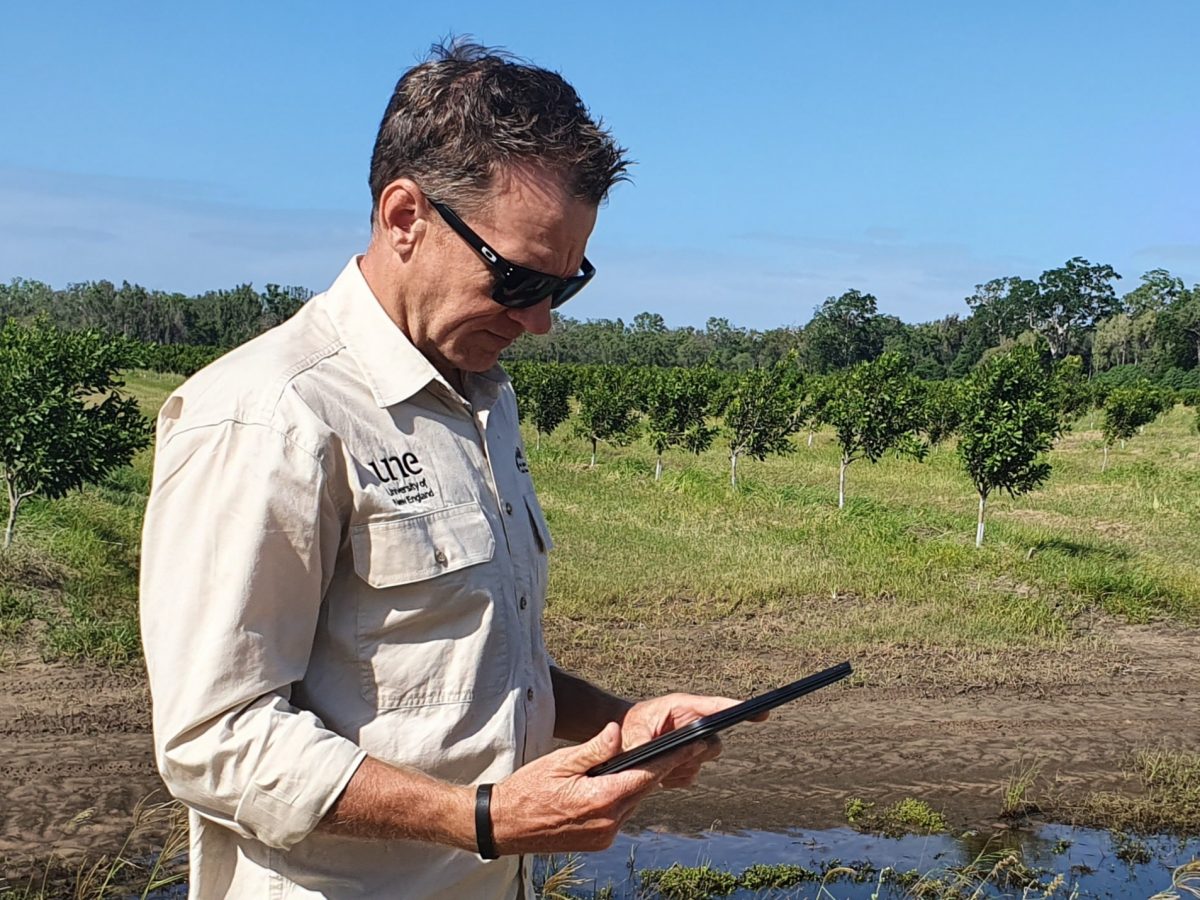 New data, new insights
University of New England Senior researcher Craig Shephard said the team, based at UNE's Applied Agricultural Remote Sensing Centre (AARSC) is looking forward to expanding the existing map and database with additional information for each participating industry.
"In this next phase of the research, we will be making a significant expansion to the data and insights available about avocado, banana, citrus and macadamia crops in Australia," Mr Shephard said, noting that "unlike the publicly available Australian Tree Crop Map dashboard, this higher-level information will only be accessible by the respective industry bodies to ensure grower privacy is protected".
AARSC Director of Professor Andrew Robson said the collaborative extension project would deliver the first industry wide collation of data of this kind – and that, beyond the map itself, this extensive baseline data will provide a wealth of benefits to industry.
"The collation of this information will directly assist industry with market access, traceability, biosecurity response, yield forecasting, carbon storage, regeneration and drought resilience, and will set a new standard for other agricultural industries," Prof. Robson said.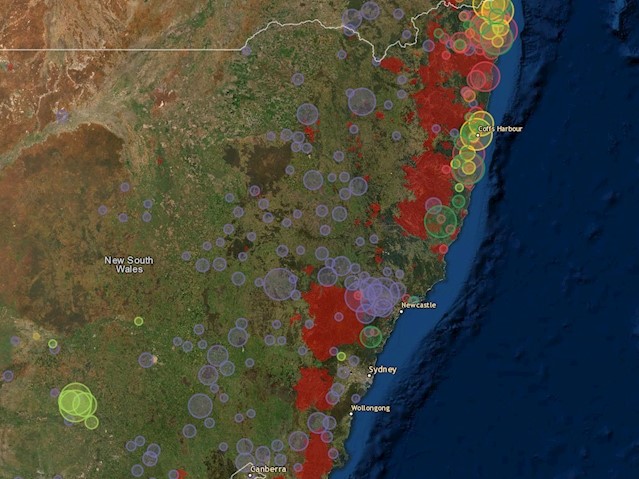 Arming authorities and industry with invaluable information
According to Hort Innovation chief executive Brett Fifield, the extended map will arm tree crop industries with new and crucial information. It will not only improve authorities' ability to forewarn Australian tree-crop growers of extreme events such as such as fires, flooding, frost, high winds and heatwaves, and potentially devastating pest plagues and biosecurity incursions; it will help emergency services after the fact.
"The Australian Tree Crop Map can be used by authorities and horticulture industry groups to track impacted areas following extreme weather or biosecurity events and provide assistance where it is needed most," Mr Fifield said.
"This vital tool has already been used during weather events such as cyclones and, through this funding boost, will see the introduction of increased capabilities through crop cultivar, planting year density and other available benchmarking and packhouse information, where available."
The map will also be useful in directing labour forces to areas in need of workers at the appropriate times, and for forecasting productivity.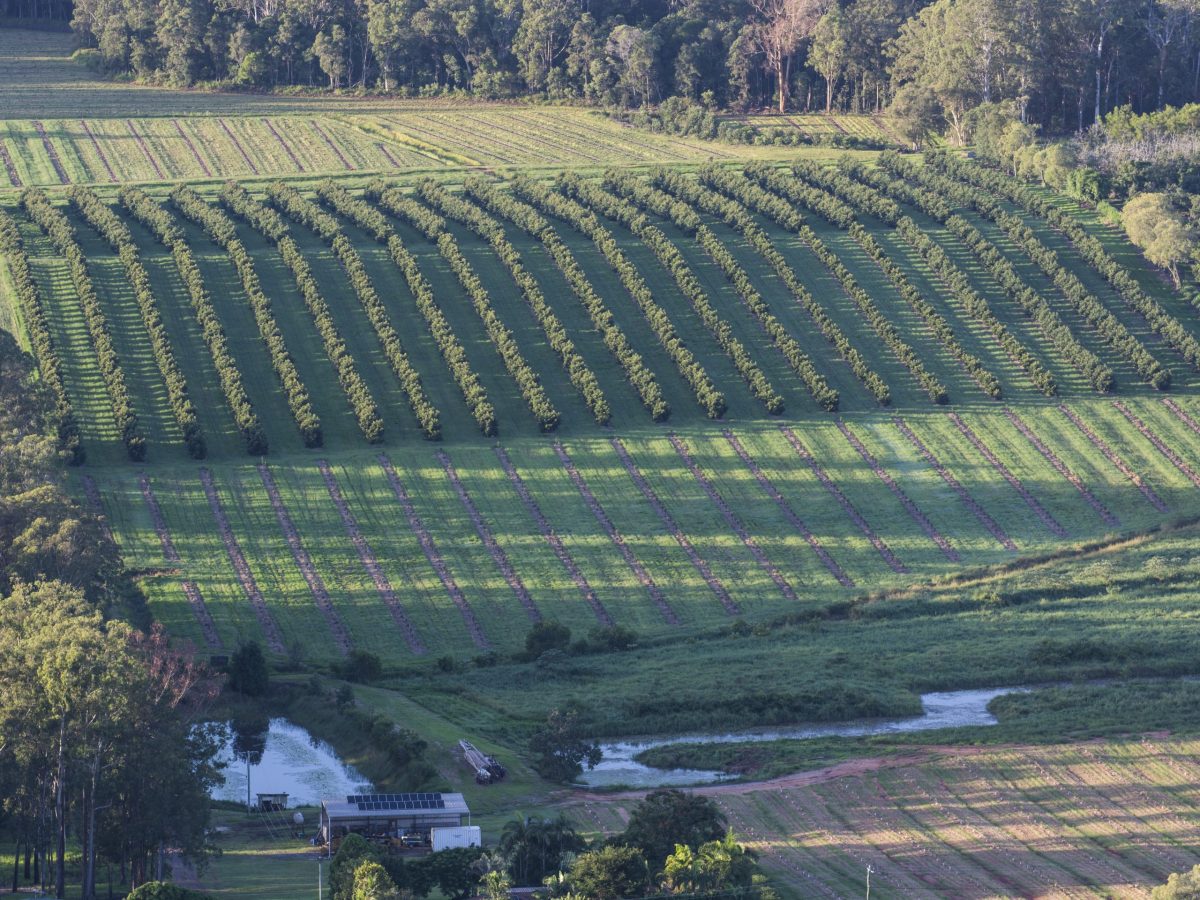 The new maps and database will also be a useful planning and decision-making tool for specific tree-crop industry sectors.
"Access to information and insights are integral to the macadamia industry's decision-making, on both at an individual business and whole-of-industry level," said Australian Macadamia Society chief executive officer Clare Hamilton-Bate. "The Australian Tree Crop Map has already armed us with essential information on macadamia plantings across the country, which currently total over 41,000 hectares.
"With this new phase of research, we anticipate the map will become an even more integral part of our industry's ability to respond to challenges and plan for the future."
Lead image: The Australian Tree Crop Map provides the tree-crop industry and other authorities including emergency services and biosecurity response teams with valuable data on tree-crop businesses nationwide. Credit: Hort Innovation