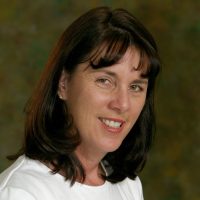 Carolyn McNally has more than 20 years' experience as a senior executive in the Commonwealth and New South Wales governments, most recently as Secretary of the NSW Department of Planning and Environment. She has overseen a broad array of NSW Government policy initiatives, many focused on improving strategic planning, processes and systems and undertaking planned, coordinated investment.
As Deputy Director-General of Transport for NSW, McNally led the state's first transport master-planning process, successfully implementing a comprehensive overhaul of 40-year-old state planning legislation. As a federal government senior executive, she was the first to hold the role of Assistant Secretary for Infrastructure; she's also held positions in regional development, human services and health, managing major Medicare and Pharmaceutical Benefits initiatives and programs. In all her roles, McNally has led major policy development to achieve key government objectives.
In recognition of her outstanding public-sector work, the NSW Government recently named McNally one of the top 50 women in the public sector; The Sydney Morning Herald called her one of the 20 most influential women in Sydney.
Prior to joining the CRC Board as a Director, McNally sat on the Boards of Infrastructure Partnerships Australia, Infrastructure NSW and the Greater Sydney Commission.