The establishment of the Australian National Phenome Centre (ANPC) at Murdoch University, a key research partner of the Future Food Systems CRC, will advance our understanding of the human phenome, underpinning more sophisticated personalised medicine and paving the way for the development of an array of high-value 'precision nutrition' food products and nutraceuticals.
The new ANPC, part of the Health Futures Institute at Murdoch University in Perth, Western Australia, is set to transform our understanding of the world's most significant health challenges, including cancer, diabetes, obesity and dementia, and provide a roadmap for people seeking to live longer, healthier lives.
The centre, opened formally on 4 October 2019, is led by world-leading phenomics researcher Professor Jeremy Nicholson, who also heads up the CRC's Research Program 3. It contains the world's most advanced assembly of nuclear magnetic resonance (NMR) spectroscopy technology, supplied by CRC participant Bruker.
Professor Nicholson will be joined by an elite team of scientists at the ANPC including the WA Premier's Fellow in Phenomics Professor Elaine Holmes, and the WA Premier's Early to Mid-Career Fellow Dr Ruey Leng Loo.
Together, they aim to revolutionise our understanding of some of the western world's greatest health challenges including cancer, diabetes, obesity and dementia. "All require big international solutions, and the Australian National Phenome Centre is part of a wider network of phenome centres around the world – in Imperial College, London; at the University of Birmingham; in Hong Kong, Singapore and several other places," notes Professor Nicholson.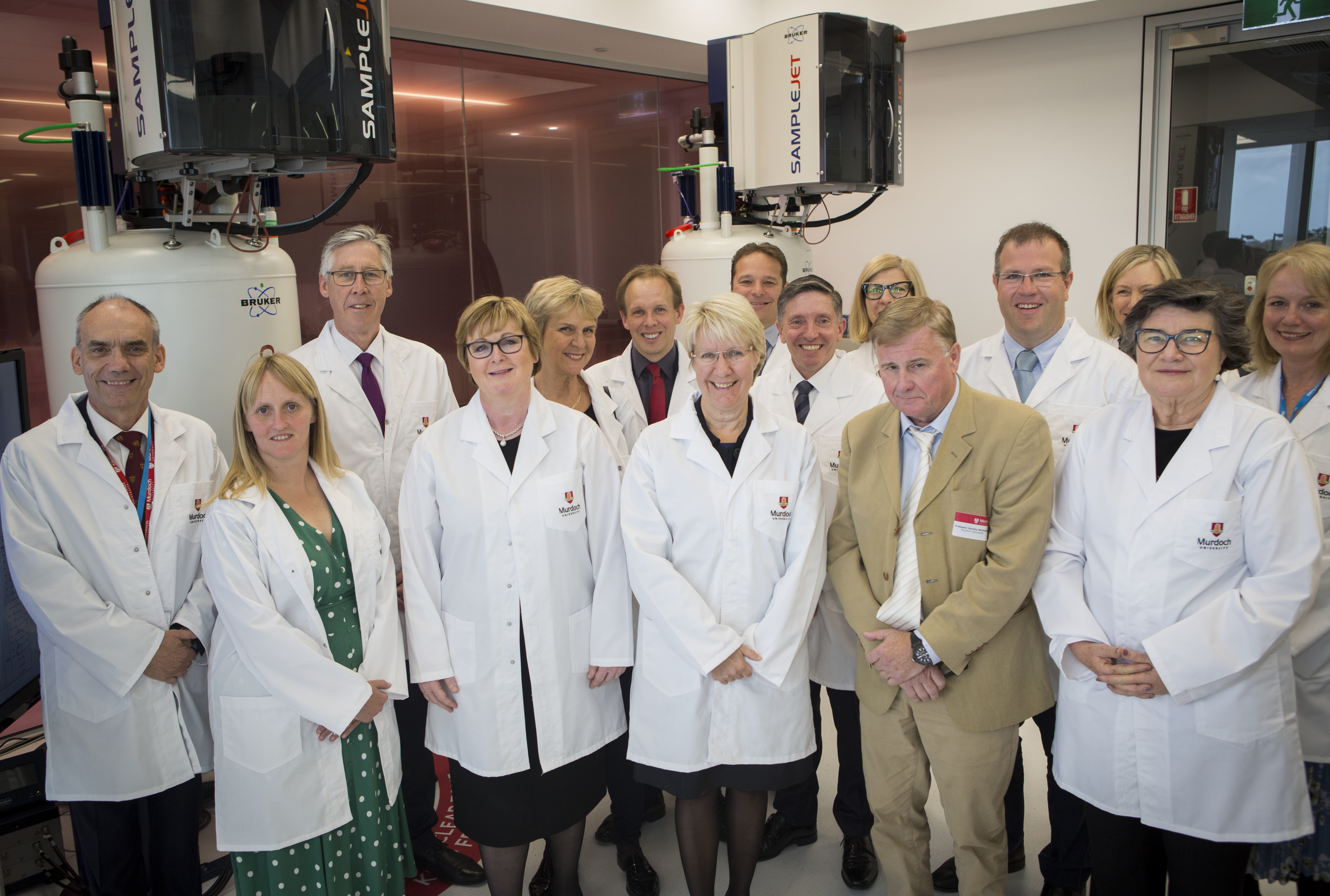 What are the ANCP's capabilities?
The ANPC is Australia's first dedicated metabolic phenotyping laboratory. It houses the Southern Hemisphere's largest collection of mass spectrometers, which ANPC scientists will use, along with other sophisticated technologies and state-of-the-art Bruker instrumentation, to analyse biological samples on a mass scale, enabling them to zero in on the underlying causes of disease.
"The ANPC has been designed as a laboratory for very high throughput and very high-quality molecular analysis … a set of platforms for profiling body fluids or tissues so that you can diagnose diseases more efficiently and stratify them into different disease subclasses," says Professor Nicholson.
The ANPC's research team will apply nuclear magnetics resonance (NMR) analysis to ascertain specific human nutrition needs and the functional properties of foods and nutraceuticals, providing 'roadmaps' for people seeking to live longer, healthier lives.
In addition to developing new analytical technology for optimising nutritional properties of food goods, the team will be working with CRC food industry participants including Fable Food Co, Mt Lindesay and Varona Fine Foods as they design and take new products backed by scientifically validated health claims to market.
ANPC scientists have the facilities and equipment needed to analyse large populations and learn more about complex medical conditions affecting large numbers of people worldwide, such as diabetes, autism, cancer and antibiotic resistance.
What is phenomic research?
A person's phenome is a 'snapshot' of his or her unique biology that results from complex interactions between genetic factors and the environment.
"A phenome is where genes and environment mix," Professor Nicholson explains. "So your body, and the properties, physical and chemical, that are created by everything from our genes to our diet to our environmental exposures – together create who you are and the likelihood of you getting a disease."
"Molecular phenotyping is the process by which we characterise detailed molecular structures in complex fluids or tissues to establish whether the donor of those fluids or tissues is healthy or not."
The centre's phenomic research allows scientists to consider an individual's genetic profile, along with their lifestyle and exposure to environmental factors, to gain a better understanding of their disease or illness – then customise the best possible treatment for that person.
Why is the ANCP's work important?
Professor Nicholson notes that as 'we are what we eat', "improving what we eat and what we know about what we eat, in terms of our health, becomes very important in the future prevention [of disease]".
"And the ANPC, therefore, has a particular role in understanding food and nutrition as part of a more generalised state – and indeed, [as a] national healthcare strategy for individuals.
One of the Centre's key foci is food and nutrition "because that's an enormously important part of the Australian economy but also because it's an important part of preventative medicine and health", Prof. Nicholson says.
"What we're trying to do here is capture detailed molecular profiles on the cloud, then assess disease risks at the population level so that we can best inform healthcare strategy and healthcare policy and can devise new therapeutic interventions.
"Once we've stratified different disease subclasses, we can optimise the therapeutic convention that's needed for the patient."
The ANPC's work will support almost every area of bioscience, reaching across traditional research silos and taking a collaborative approach to scientific discovery. Long-term, Professor Nicholson and his team at ANPC hope to construct 'global atlases' of human disease that will benefit all Earth's population by providing insights into future health risks.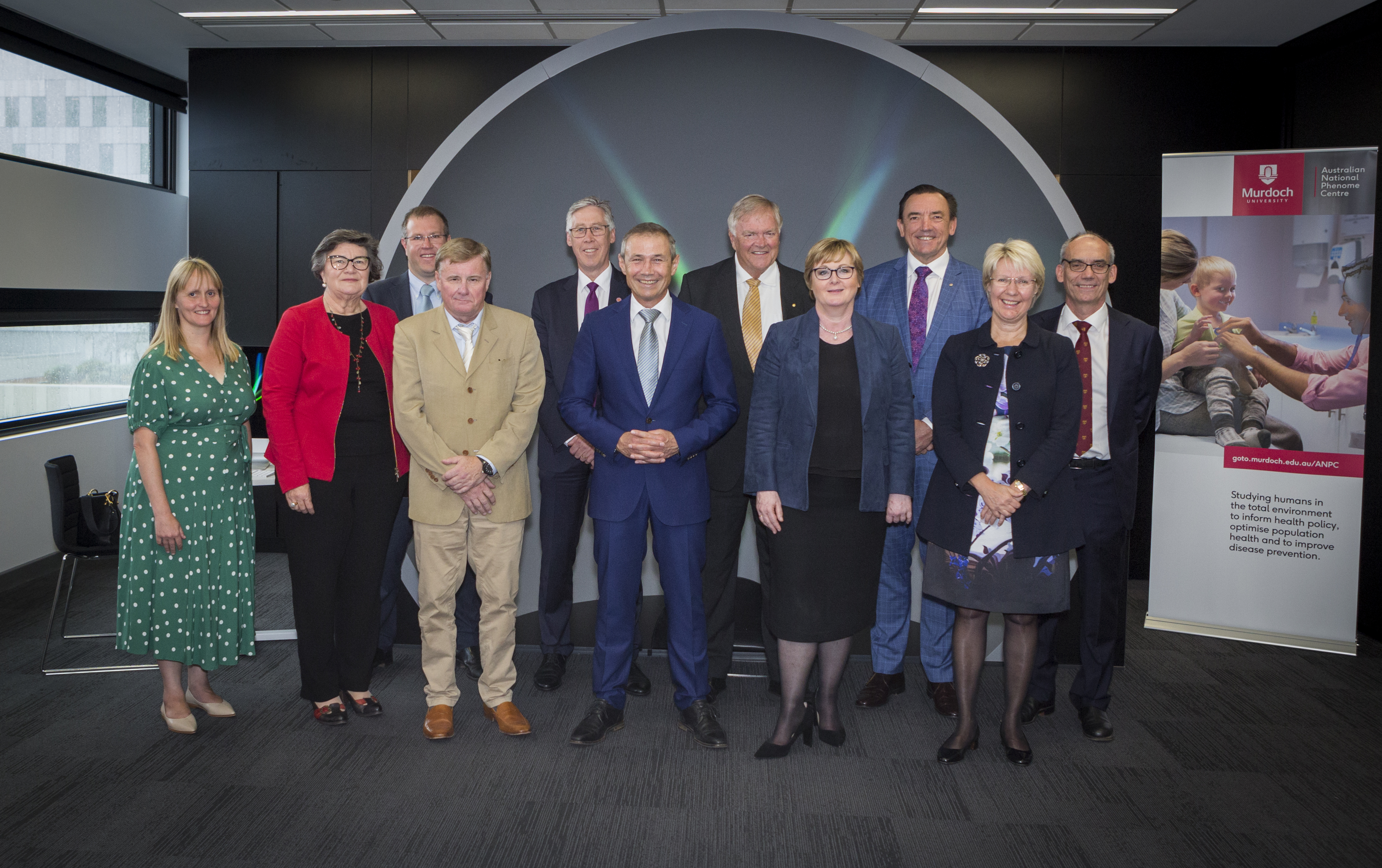 How will the ANPC's work advance the emerging field of personalised medicine and precision nutrition?
"Personalised health works on the premise that everybody's a little bit different," says Prof. Nicholson.
Taking nutrition as an example, he notes that even if you and I have similar diets and eat pretty much the same things, we'll process those foods slightly differently – hence, the same foods will have different effects on each of us.
"Similarly with diseases: everybody responds to disease in slightly different ways, because everybody's different, due to a genetic difference in backgrounds but also [in] the environment in which they've grown up."
At the ANPC lab, scientists can profile these differences, looking among the variation to pinpoint those people who can, potentially, respond better to particular drugs. "So it's finding the right drug for the right person," Professor Nicholson says.
The presence of the ANPC will enable quantum leaps in predicting, diagnosing and treating disease, and will position Western Australia – and CRC partner Murdoch University – as a global leader in precision medicine.
How will the centre collaborate with the CRC?
With its sophisticated tools for analysing the human phenome (and, potentially, those of other species), the research laboratory at ANPC will help significantly in advancing the emerging and lucrative field of personalised medicine.
It is anticipated the ANPC will undertake various projects under the CRC's Research Program 3, paving the way to development of premium nutriceuticals and 'precision nutrition' food products.
It is hoped that the research of ANCP scientists in tandem with CRC industry participants can be used to guide food producers and processors in what products to develop and how, and will lend them the research credibility they'll need to market these effectively.
With increasing interest in and demand for personalised medicine among Asia's burgeoning elite and across the west, the market for functional foods, beverages and nutriceuticals specifically developed for use in advanced personalised medicine is, potentially, huge.
And the scope of the ANPC goes beyond human health into agriculture, animal health and the environment, Prof. Nicholson notes.
"Phenomics will answer the many questions we have about what is occurring at the molecular level in all living things," he contends.
The federal government has committed $10 million in funding to the ANPC, and the WA Government has created a Precision Health Council to advise on this emerging field of medicine.
For more information, watch the video below or visit the ANCP web page.