Over the past decade, Australia's horticulture industry has shifted from open-field growing systems to protected cropping, to de-risk production, increase yields and reduce inputs.
PC systems enable growers to meet demand from supermarkets and consumers by growing high-quality produce year-round. Climate variability and food security are expected to be other key drivers leading to significant industry growth in coming years.
A well-defined strategy is needed to ensure healthy, sustainable growth in this fast-growing horticulture sector. Hence, Hort Innovation and Protected Cropping Australia (PCA) organised the Protected Cropping Research Summit for key stakeholders on 17 March 2023 in Melbourne.
"The Summit was facilitated by Cath Botta and brought together a diverse group of stakeholders including growers, researchers, suppliers, allied trade and Hort Innovation staff to develop a program of investment themes that will drive the delivery of the Australian Protected Cropping Strategy 2021-2030," said Hort Innovation Research & Development Manager Dr Adrian Hunt.
Its goal was to identify an R&D strategy – a 'suite of works to deliver targeted outcomes for PC growers in Australia', enabling them to capitalise on opportunities outlined in the Strategy, released in early 2022.
In roundtable discussions, Hort Innovation General Manager, Production and Sustainability Dr Anthony Kachenko; Dr Hunt; PCA Chair Matthew Plunkett and Summit attendees including FFS Program lead and National Vegetable Protected Cropping Centre Director Distinguished Professor David Tissue; and fellow Western Sydney University academic Professor Oula Ghannoum, helped to set the agenda for an R&D plan for Australia's PC sector.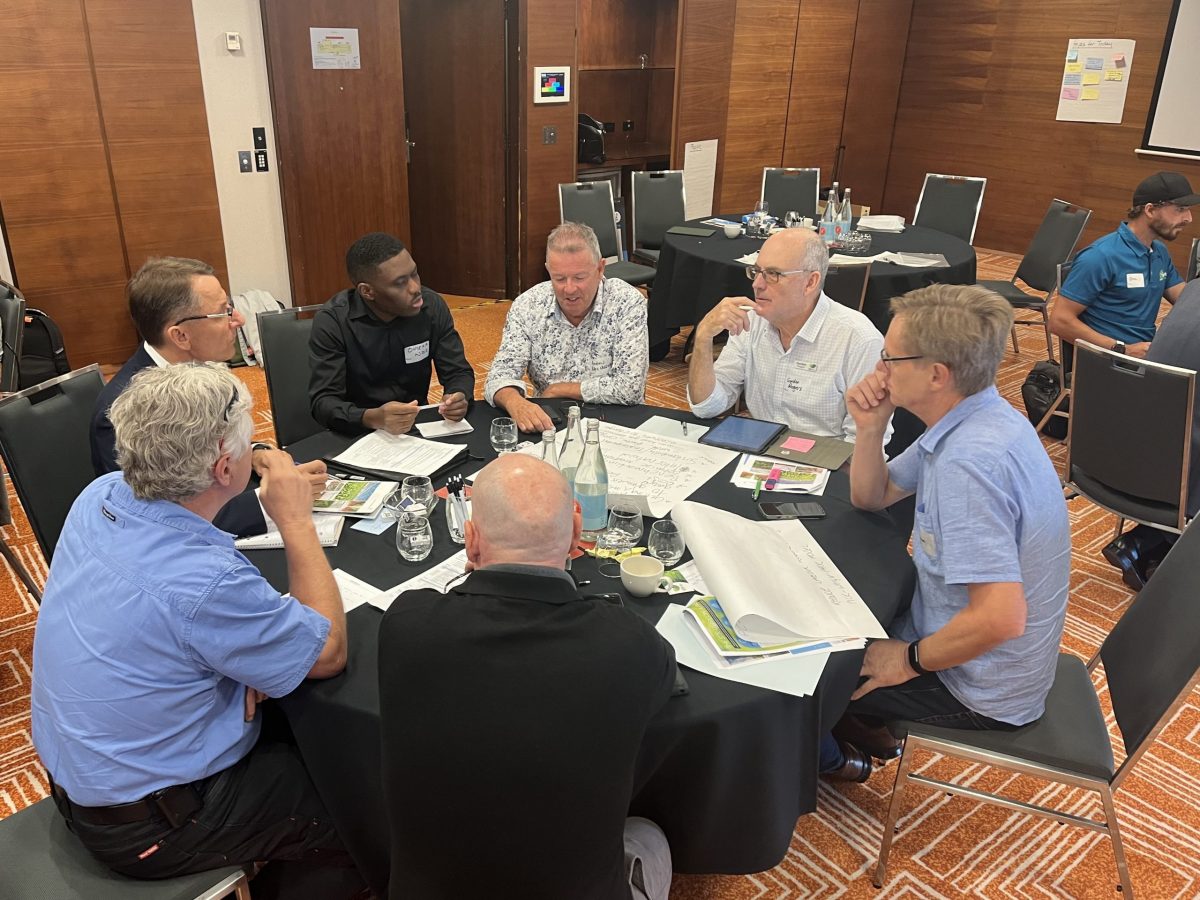 Key takeaways
The Summit's most important outcome is the development of the Australian Protected Cropping Program, informed by industry R&D strategy and structured around five key investment themes: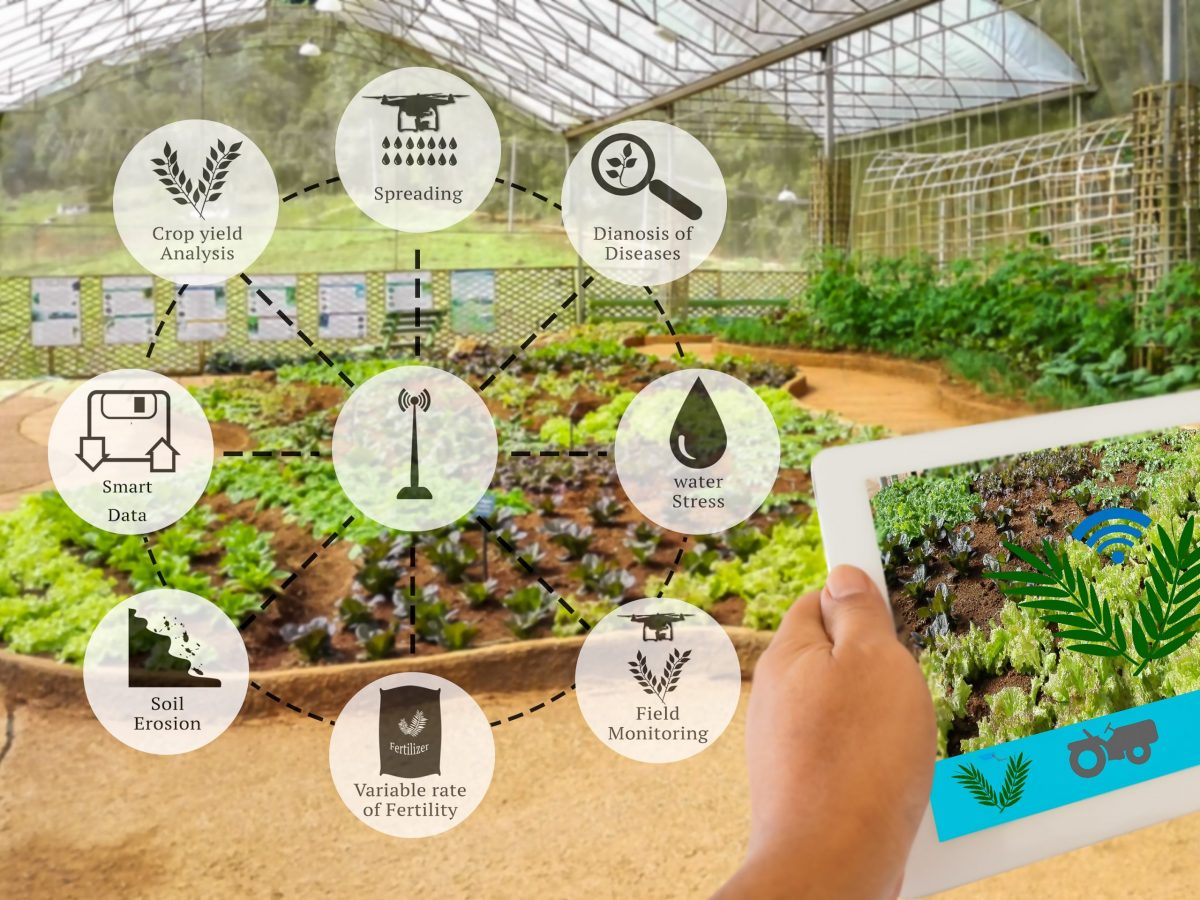 Sustainability and ESG (Environmental, Social, Governance)
Improving sustainability and ESG credentials were identified by PC sector stakeholders as a key investment opportunity, important for attracting financing opportunities and maintaining access to premium markets. The group identified that 'growers need to be aware of tools and support available to monitor their production systems and identify their sustainability metrics', including data capture and tools for benchmarking – notably in the areas of energy, plastic, water and greenhouse gas emissions,' state Hort Innovation and PCA in their post-Summit Summary report. 'It will be important to support growers undertaking lifecycle assessments of their operations and products to ensure multiple stages of sustainability metrics are tracked.'
R&D projects that Hort Innovation and PCA determined could help advance the PC sector's sustainability and ESG credentials include those related to:
capturing, assessing and disseminating sustainability data;
delivering tools, metrics and benchmarking enabling growers to monitor the sustainability of their operations; and
communicating industry sustainability information to target markets, domestic and international.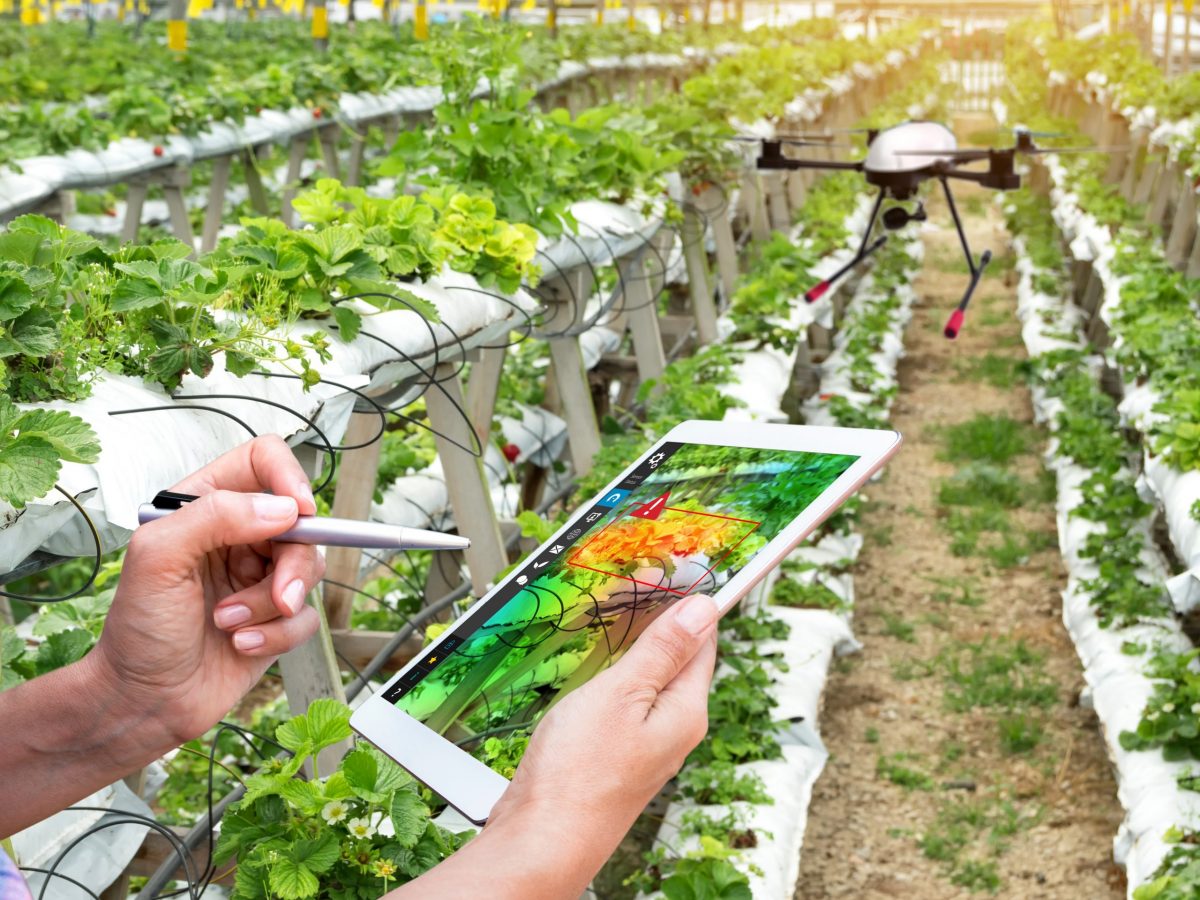 Advanced agronomy
Summit stakeholders concurred that advanced agronomy R&D, with the focus on solving 'targeted production issues' for growers, is needed to continue to improve PC crop management and performance. Attendees noted that advancements in genetics generally, and development of varieties that perform well in Australian PC systems, make this feasible if suitable agronomic practices are implemented to improve quality, shelf life and other post-harvest quality measures.
Potential projects include:
targeted genetics for PC;
next-gen pest and disease management;
crop-management principles for post-harvest measures; and
communicating and extending information to solve production issues.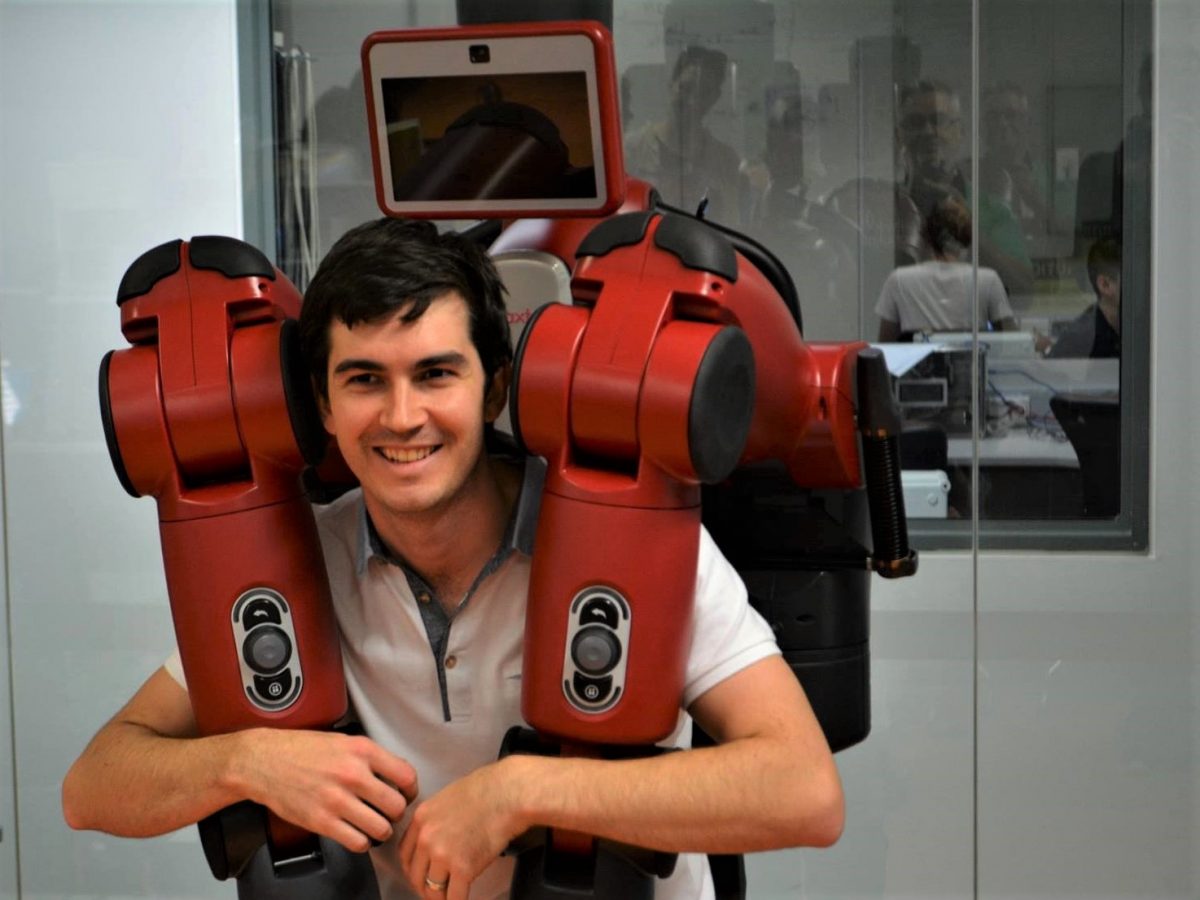 Identifying, evaluating and adopting technology
Summit stakeholders viewed this as a high-priority investment theme, with R&D needed to better understand agronomic issues, scout international research organisations for potential solutions, evaluate these solutions, identify ROI for growers, conduct commercial validation and support adoption. The focus of this R&D investment theme will be on 'solving production problems' – testing, evaluating and de risking high tech investment for PC, and supporting growers in trialling and implementing these technologies.
Projects could include:
evaluating genetics at pace using automation digital phenotyping, international genetics propagation and tissue culture techniques;
assessing artificial intelligence within PC systems;
robotics and mechanisation to reduce labour requirements; and
evaluating emerging technologies and their application in PC systems.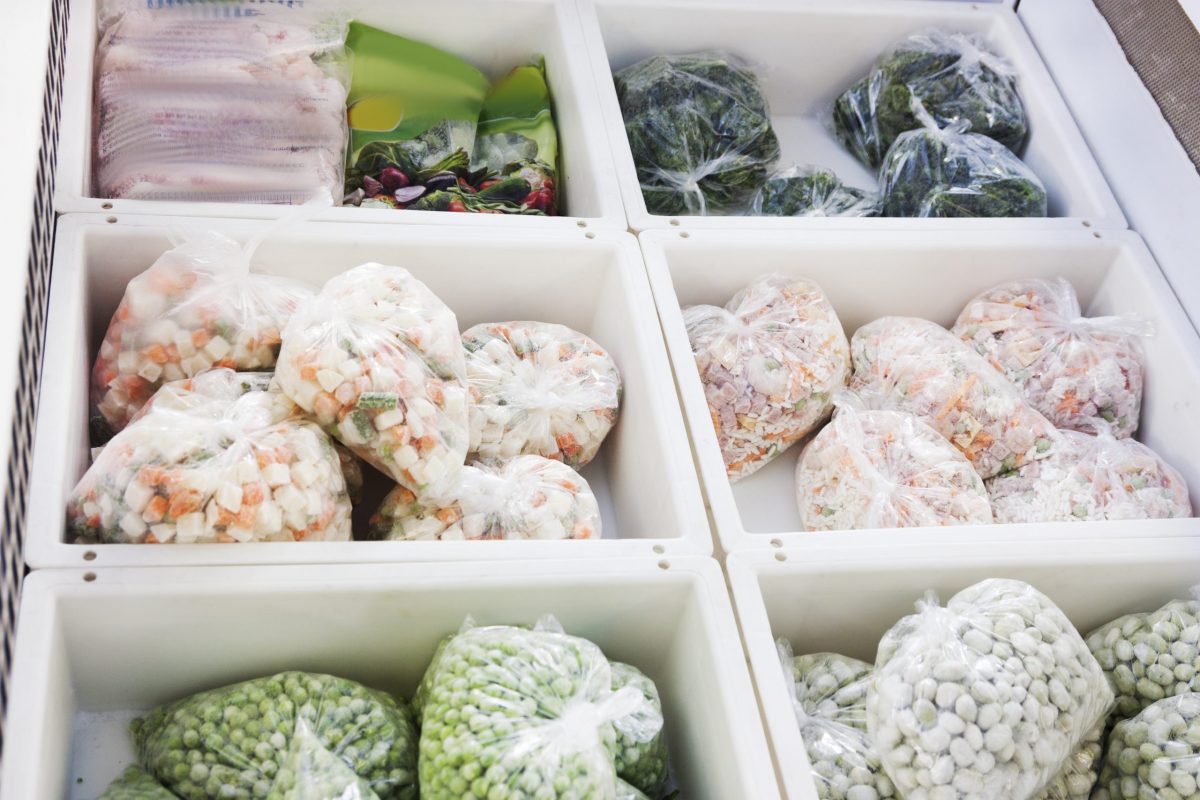 Market development and insights
Improving the diversity of and access to markets, domestic and international, was seen as an investment priority to support continued growth and development in Australia's PC industry. 'Collaboration throughout the value chain is important to deliver customer-centric outcomes,' states the post-Summit Summary report, as is 'increased understanding of customers through data and insights to identify and develop product market fit and allow growers to better market their crops'.
Value-adding, packaging and supply-chain innovation were seen as other priority areas for R&D investment, as were improved branding, marketing and communication – viewed as 'an opportunity to increase the value of PC thorough improved public perception of PC produce', the Summary report states.
Potential areas for R&D investment may include:
tapping domestic and export customer and market insights;
developing metrics and measures to inform and underpin marketing claims;
developing industry messaging and story to improve perceptions of Australia's PC sector, and increased and broader communications to boost the industry's profile;
post-harvest, packaging and supply chain innovations including gas, temperature and traceability solutions; and
developing PC-specific export protocols to increase export market penetration.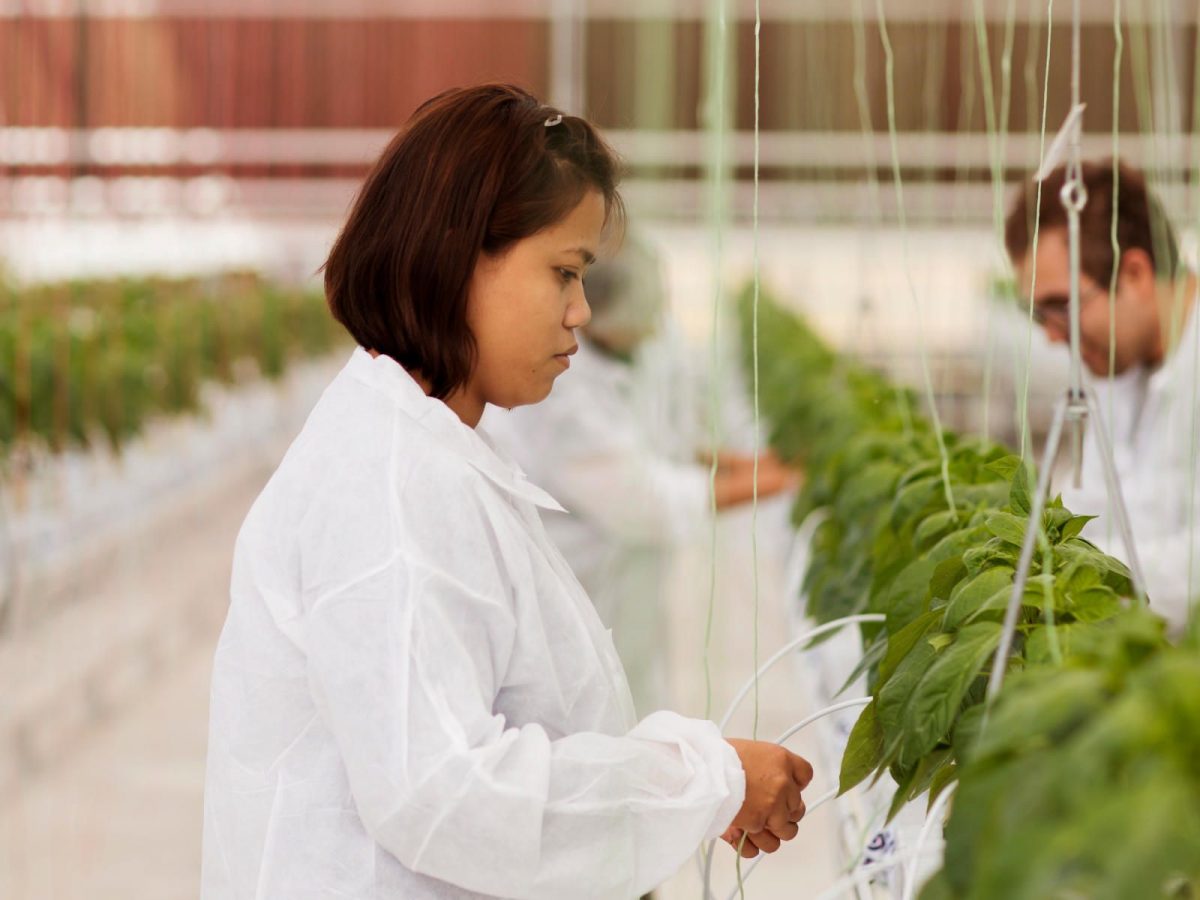 Attracting and retaining people
Already, Australia's protected cropping industry employs more than 10,000 people and the Commonwealth Food and Agribusiness Growth Centre, FIAL, estimates it will need 10,000 by 2030. Attracting, retaining and upskilling people for future work in PC was identified as an important investment theme, with attracting early-career professionals to protected horticulture a key priority. 'The requirement of skilled staff [will] likely to be a limiting factor for the growth of PC in Australia and efforts should be made to support and development access to a skilled labour supply,' the Summit report states. Upskilling existing workers through managerial, business and technical education was seen as important. A pressing issue identified was the need to recruit technically skilled individuals in the agronomy and technology sectors 'to enable the adoption of high-end cutting-edge research into protected cropping businesses.
Projects furthering these objectives could include:
support for work placements;
education and training support;
interstate and international study tours;
management and leadership training for key staff; and
communication and extension resources to improve the image of protected cropping workplaces.
Implementing the Program
The program will be implemented by an advisory group of key stakeholders, with co-investment sought from industry stakeholders through Hort Innovation's Hort Frontiers Advanced Production System Fund. Projects will be scoped, evaluated and administered by Hort Innovation's R&D managers. Opportunities not suitable for Hort Innovation may be progressed by PCA.
Next steps
Summit attendees will be encouraged to provide feedback, with additional input sought at Hort Connections (6 June, 2pm, at Hort Innovation Stand #68- 71, Adelaide Convention Centre) and the Protected Cropping Australia's 2023 conference (17-20 July, Brisbane).
Hort Innovation will then seek approval to procure the R&D program by October 2023.
Source: Future of Protected Cropping Research Summit Summary (pdf) I Hort Innovation/PCA, April 2023
Lead image: Trial crop growing in the state-of-the-art WSU greenhouse. Credit Western Sydney University