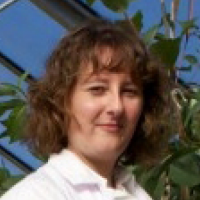 Assoc. Prof. Kirsty Bayliss
P2-021 Novel microbiome technologies
Kirsty Bayliss is the Academic Chair in Biosecurity and Food Security at Murdoch University. She is a seasoned plant pathologist with more than 20 years' experience in solving disease issues for industry.
For much of her academic career, Associate Professor Bayliss's research has been focused on finding safe, cost-effective ways to manage plant pathogens that impact a range of crops. More recently, her focus has been reducing moulds on fresh fruit, vegetables and grains, and also improving crop microbiomes as a means of increasing crop growth and performance.
On completing a Bachelor of Horticultural Science at the University of Western Australia, A/Prof. Bayliss followed this swiftly with a PhD in Plant Pathology at the same university. Soon afterwards, she was awarded an Australian Research Council Australian Postdoctoral Industry fellowship, and later accepted a postdoctoral research position at Murdoch University.
P2-021 Novel microbiome technologies
Project Leader