Sean Bellairs' passion for all things botanical began early – long before he made it a career.
"My initial interest in botany was stimulated by living within the Kalbarri National Park, within Australia's internationally recognised Western Australian south-west botanical province. My parents are keenly interested in the local flora and fauna," he recalls.
Pursuing that early fascination, Bellairs completed a Bachelor's degree in Botany, then a PhD in ecological restoration at The University of Western Australia.
"My PhD thesis investigated the seed biology, establishment ecology and vegetation development of northern sandplain kwongan vegetation after mineral sand mining near Eneabba, Western Australia," he says. "It enabled me to study a shrubland vegetation with an amazing biodiversity."
In 1990, while still researching his doctoral thesis, Bellairs was awarded the inaugural Australian Mining Industry Council Student Medal for excellence in environmental research and communication.
This helped secure him a postdoctoral stint with the CSIRO Division of Plant Industry's Laboratory for Rural Research in Perth, Western Australia, undertaking research into factors affecting the grain yield of wheat.
Soon afterwards, he crossed the continent to take up a research position with the Centre for Mined Land Rehabilitation at University of Queensland. "That involved investigating the seed biology, establishment, succession and success of native vegetation on mine sites across Australia," Dr Bellairs recalls.
It was the beginning of a decades-long interest in finding and cultivating resilient, fast-growing native plant species that could survive and thrive in some of Australia's least hospitable environs.
This wide-ranging journey of discovery took Bellairs across Australia. Eventually, he relocated the Northern Territory to join the academic staff at Charles Darwin University.
Currently, he's a Senior Lecturer in Plant Studies within the Research Institute for Environment and Livelihoods, part of the College of Engineering, IT and Environment (EIE) at CDU.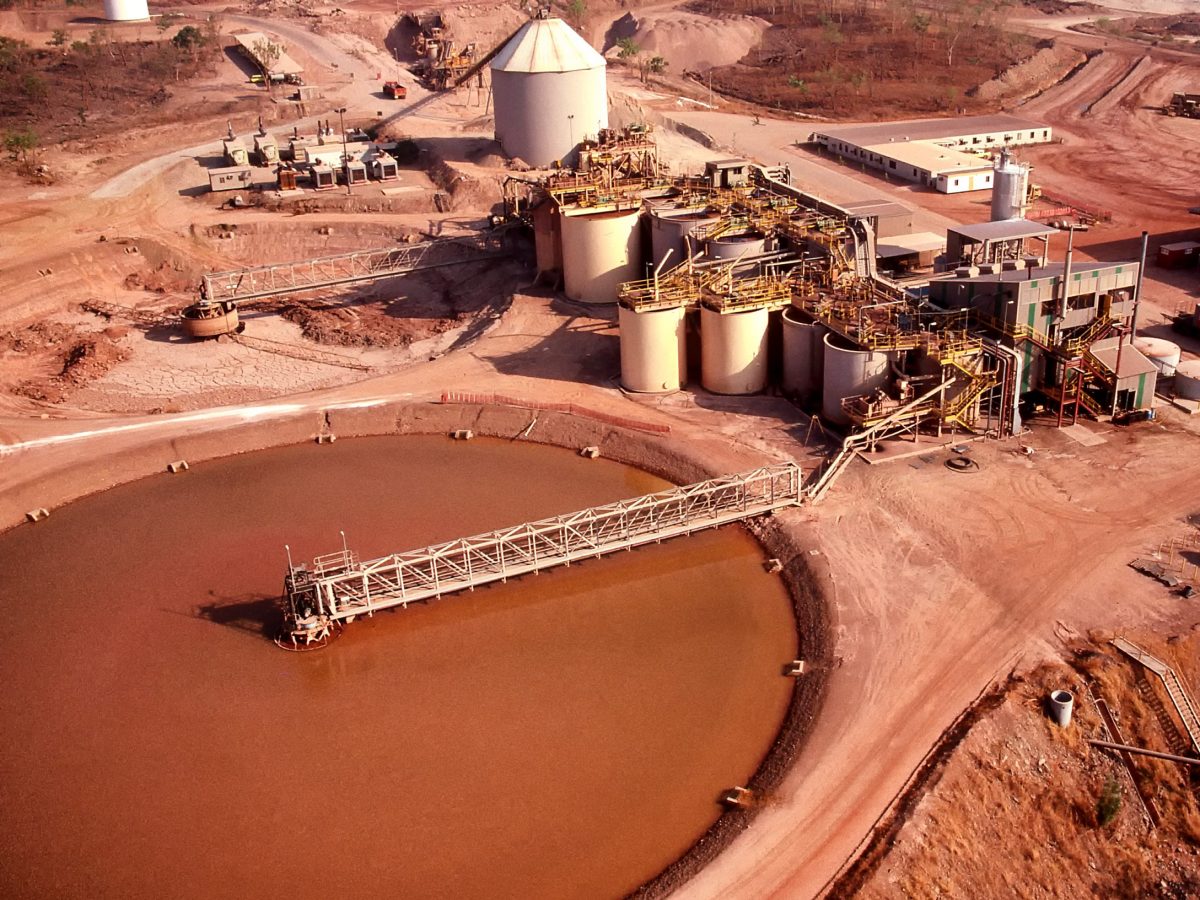 Revegetating disturbed lands
Dr Bellairs' site restoration research has involved extensive industry collaboration. He spent 35 years working to rehabilitate mine sites through establishing suitable native plants – work that entailed "figuring out how to germinate seeds and how to manage the site", Bellairs says.
He undertook extensive research in relation to the restoration of vegetation in Queensland, New South Wales, Western Australia and the Northern Territory.
Dr Bellairs' research and that of the students he supervised helped to change the focus of native vegetation establishment.
"It showed that a classical 'relay floristics' model could not be relied upon," he explains. "Rather, it was important to have detailed quantitative data to understand local vegetation development."
"Sometimes, being able to initially establish all desired species was crucial. Factors such as smoke stimulation of seeds and weed control could also be keys to success."
Dr Bellairs has also contributed to the development of success criteria for ecological restoration.
Much of his research into native Australian species and seedstocks related to their suitability for restoration work on mine sites and other disturbed lands in varied geographical locations and climatic conditions.
Related publications include a review of tropical seed biology and a textbook chapter on the restoration of tropical savanna.
In 2016, Dr Bellairs' work was recognised with an award from the Extractive Industries Association of the NT for outstanding contributions to rehabilitation outcomes on extractive titles in the Northern Territory.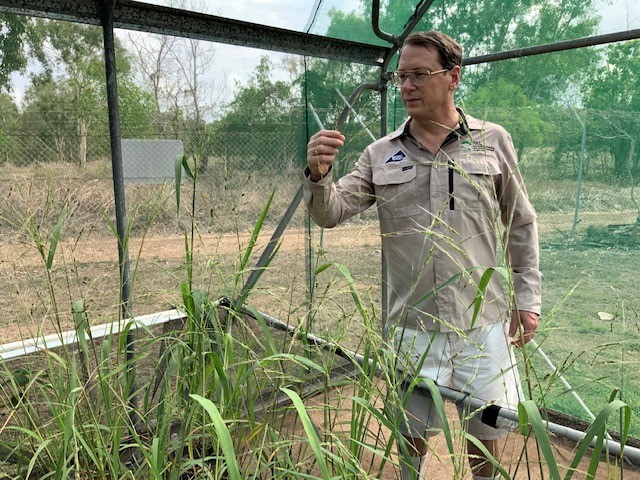 Commercialising native rice in Northern Australia
While undertaking research into native vegetation restoration, Dr Bellairs saw the potential for commercial use of Australian native seeds, apart from for habitat restoration.
So alongside his ecological restoration and seed biology work, he's been exploring particular species native to Australia's north with potential for commercial cultivation.
Much of this research has focused into three hardy, prolific and nutrient-rich species of indigenous rice.
For the past 25 years, Dr Bellairs and long-term CDU colleague Dr Penny Wurm have been investigating the commercial potential of Oryza meridionalis, O. rufipogon and O. australiensis, all of which grow wild in natural wetlands across Far North Queensland and the NT.
In early 2020, he took on the role of project lead in the CRC's four-year 'Commercialising native rice' project, a multi-partner collaboration involving researchers at CDU and Queensland University of Technology (QUT), the Northern Territory Department of Industry, Tourism and Trade (NT DITT) and three SMEs, including two First Nations-led enterprises.
In stage 1 of this collaboration, the project team is collecting rice samples, analysing them and developing protocols for the world's first broadacre plantings of native wild rice in Northern Australia.
"Northern Australia needs to develop crops and horticultural products, and these need to be high-value products, particularly for the Northern Territory," Dr Bellairs says.
"Australian native rice offers this opportunity, and it offers opportunity for economic benefits for Aboriginal people. As well, the cultural connection between many Aboriginal communities of the floodplains and Australian native rice maximises that potential commercial value. This would be achieved through Aboriginal enterprises producing high-quality, culturally identified native rice products."
"Another benefit of the project is the linkages that it has created between Charles Darwin University, Queensland University of Technology, the NT Department of Industry, Tourism and Trade, and Indigenous-owned enterprises and enterprises with a strong interest in creating benefit for Indigenous communities.
"These linkages will be valuable for commercialising other Australian native plant products."
When he's not out in the field, Dr Bellairs finds time to explore other pastimes: reading, drawing and painting.
In his lounge room, he has painted an ancient river red gum with the Flinders Range in the background, he says – "a symbol of the endurance of the Australian native flora".
Read more about Dr Bellairs' research here.
Lead image: Dr Sean Bellairs with a sample of native rice. Credit: Charles Darwin University