The Australian Government has opened grant applications for the fourth of its six National Manufacturing Priority sectors: food and beverage, simultaneously releasing its 10-year roadmap for the sector.
The grant funding is part of the government's Modern Manufacturing Initiative (MMI), announced in October 2020. It is aimed at helping Australian food and beverage manufacturers scale up production, commercialise products and operations, and integrate into domestic and global supply chains.
Grants of between $1 million and $20 million are available under this round of funding, covering up to half of project costs.
Food and beverage: a stand-out sector
Of all Australian manufacturing sectors, food and beverage is the largest employer. It is consistently the top performer in economic indicators such as the Performance of Manufacturing Index.
"The world already can't get enough of Aussie made food and beverages but there are opportunities to further build on our international reputation for producing premium, safe and high-quality products," federal Minister for Industry, Science and Technology Karen Andrews said in a joint ministerial statement on 29 March.
"To strengthen our economy we need to make the most of our natural advantages in agriculture, and that means adding as much value as we can to raw materials through manufacturing."
"The other great thing about food and beverage manufacturing is its imprint on regional Australia – both in where many of the factories are located and the support for businesses right along the supply chain."
In the same joint media release, Minister for Agriculture David Littleproud said funding support for food and beverage manufacturers will have significant flow-on effects to Australian agribusinesses.
"Australia already makes world class value-added products from fruit and vegetables, grain mill and cereals, dairy products and meat," Minister Littleproud said.
"This funding will open up further opportunities for the development of new products and the expansion of existing product lines beyond the farm gate."
Funding flow-on effects across the value chain
Food Innovation Australia Ltd (FIAL) Managing Director Dr. Mirjana Prica commended Minister Andrews and the Morrison-McCormack Government for standing behind local food and beverage manufacturers.
"It is extremely rewarding to see FIAL's 2020 Sector Competitiveness Plan, Capturing the Prize and its extensive work delivering on the National Food Waste Strategy referenced throughout the Food and Beverage Priority road map," said Dr Prica.
FIAL Chair Dr Michele Allan noted that "Minister Andrews' support for food and beverage manufacturers will have significant flow-on effects across the value chain".
"We know from FIAL's Capturing the Prize report that working as a whole-of-value chain is critical to growing the value of the sector to $200b and creating 300,000 additional jobs for Australians by 2030," Dr Allan said.
"This is a tremendous opportunity for the agri-food sector."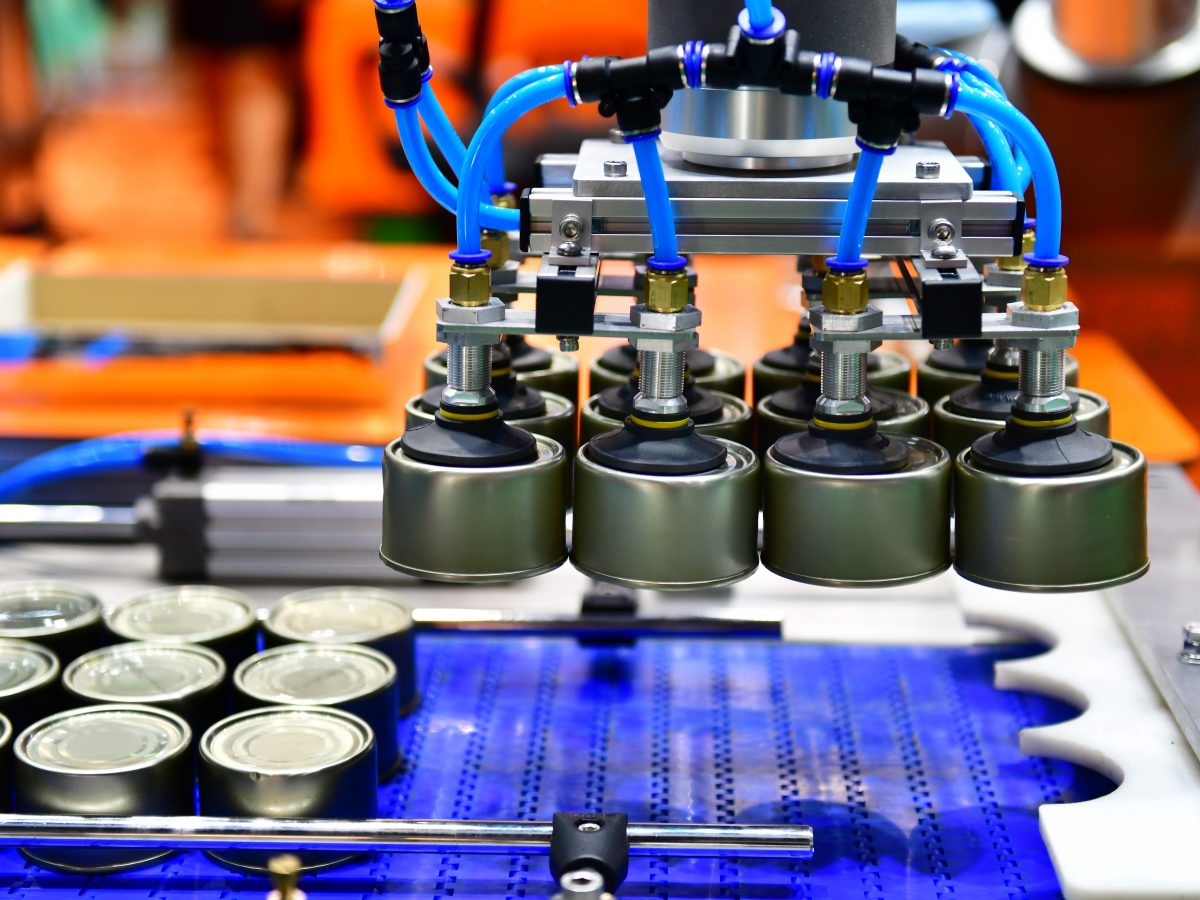 Industry-led food and beverage sector road map
An industry-led road map, also released on 29 March 2021, sets out a 10-year vision for the food and beverage manufacturing sector.
The road map, compiled with the help of the FIAL and an industry taskforce consisting of key sector stakeholders, including the Future Food Systems CRC, will guide government investment over the next decade.
Key opportunities identified include:
smart processing and packaging methods;
products for health and wellbeing and enhanced nutritional value;
high value-add products such as those containing new and enhanced proteins;
products with strong food safety, origin and traceability systems; and
the adoption of solutions to increase differentiation of food and beverage products in domestic and overseas markets.
View the Food and Beverage National Manufacturing Priority road map.
Apply for MMI Round 1 funding
$140 million in co-funding is now available for food and beverage manufacturers under the first round of funding under the Modern Manufacturing Initiative. Initial applications are limited to the MMI's Translation and Integration streams, with expressions of interest for the larger Collaboration stream to open in coming months. Projects need to align with issues identified in the Food & Beverage roadmap.
Eligible food and beverage manufacturers have until 5pm on 27 April AEST to submit an application. For details, read our news story on the MMI Round 1 funding.
For more information on available grant funding, visit the Department of Industry, Science, Environment and Resources (DISER) website,
Sources
Food and Beverage grants open in $1.3B initiative I Minister Karen Andrews and David Littleproud, Joint media release (30 Mar 2021)
Industry welcomes opening of Food and Beverage grants in $1.3B initiative I Food Innovation Australia Ltd (FIAL)