On 24 March 2022, the state governments of Queensland, New South Wales and Victoria signed a Memorandum of Understanding to develop a hydrogen refuelling network for heavy transport and logistics by 2026.
The agreement signals the start of a four-year, multi-million-dollar project to build a 'renewable hydrogen highway' extending from Melbourne in southern Victoria to Brisbane in Queensland.
Work will centre on the Newell Highway between Victoria and Queensland, the Hume Highway linking Melbourne (Victoria) and Sydney (New South Wales); and the Pacific Highway, running between Sydney and Queensland's capital, Brisbane.
Hume first cab off the rank
First to receive H2 refuelling infrastructure will be the Hume Highway, comprising the Hume Freeway through Victoria and the Hume Motorway through NSW. The Victorian and NSW governments have each committed $10 million to the Hume Hydrogen Highway grant program – enough to fund a minimum of four refuelling stations, supporting up to 25 hydrogen-powered long-haul heavy freight vehicles. Grant applications under this program will open around mid-2022.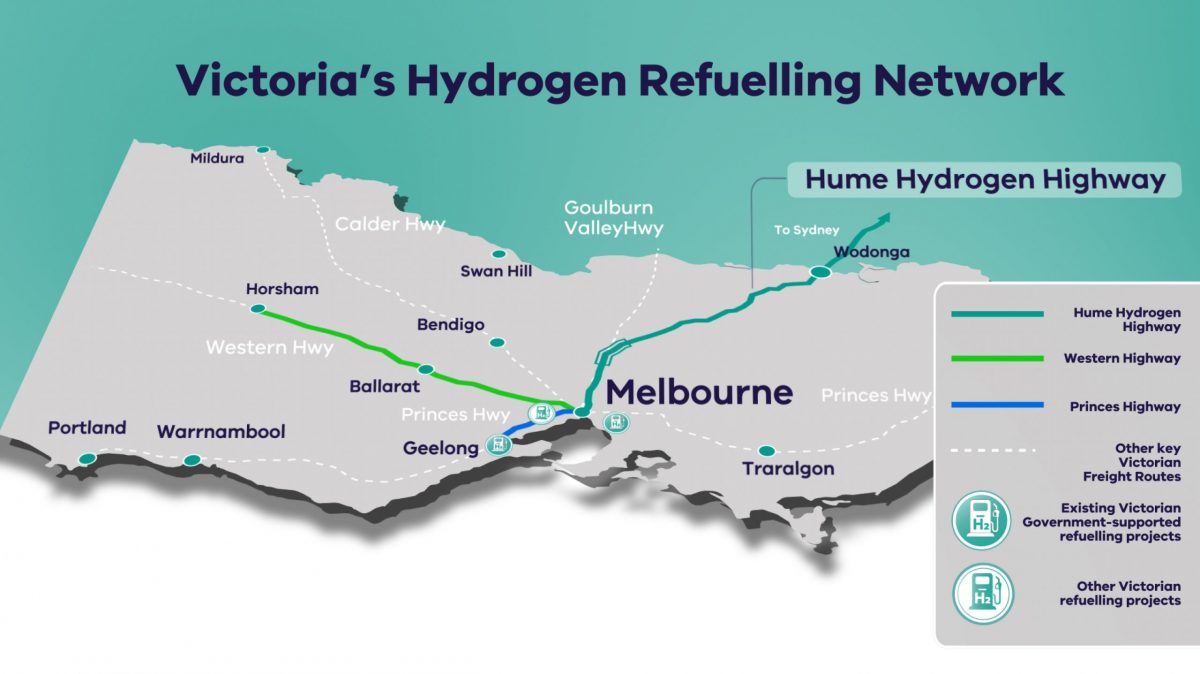 An emissions-reducing revolution in road freight
Victoria's Minister for Energy, Environment and Climate Change, Lily D'Ambrosio, said the tri-state initiative would transform the nation's road-freight industry.
"This historic collaboration between Victoria, New South Wales and Queensland will revolutionise Australia's busiest freight corridor, lighting a pathway to a zero-emissions transport sector," Minister D'Ambrosio said.
"The renewable hydrogen highway will create new jobs, drive investment across the east coast and is a landmark step towards meeting Victoria's target to halve emissions by 2030 and reach net-zero by 2050."
NSW Minister for Energy Matt Kean concurred, declaring the project would help green hydrogen "increasingly become a competitive zero-emissions fuel option for our heavy transport sector".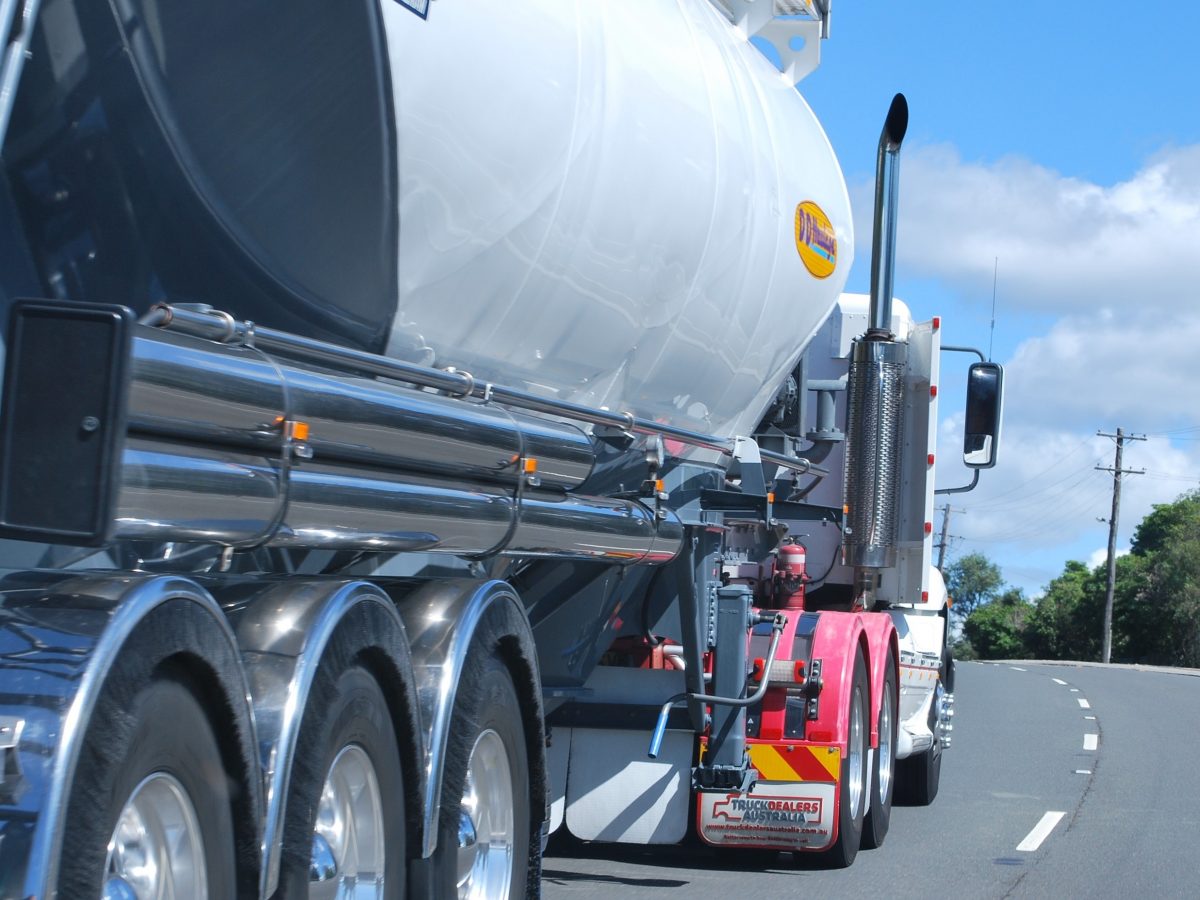 Ramping up fuel security
Queensland Minister for Energy, Renewables and Hydrogen Mick de Brenni noted that the project would boost fuel security as well as reducing emissions.
"When you consider the impacts of the COVID pandemic and international conflicts, it's clear Australia must achieve energy independence, to shield our nation from foreign companies and foreign powers," Minister de Brenni said.
"Low emissions electricity and hydrogen-fuelled heavy transport will sit at the heart of the renewable energy eco-system. Transport is the fastest growing sector for emissions and, ironically, it could also be the key to reducing them," he added.
"Transport applications are one of the most economic uses of hydrogen, where it is already competitive with diesel on a cost-of-fuel basis. However, Government support is needed to help develop refuelling stations so transport companies can economically invest in new vehicles."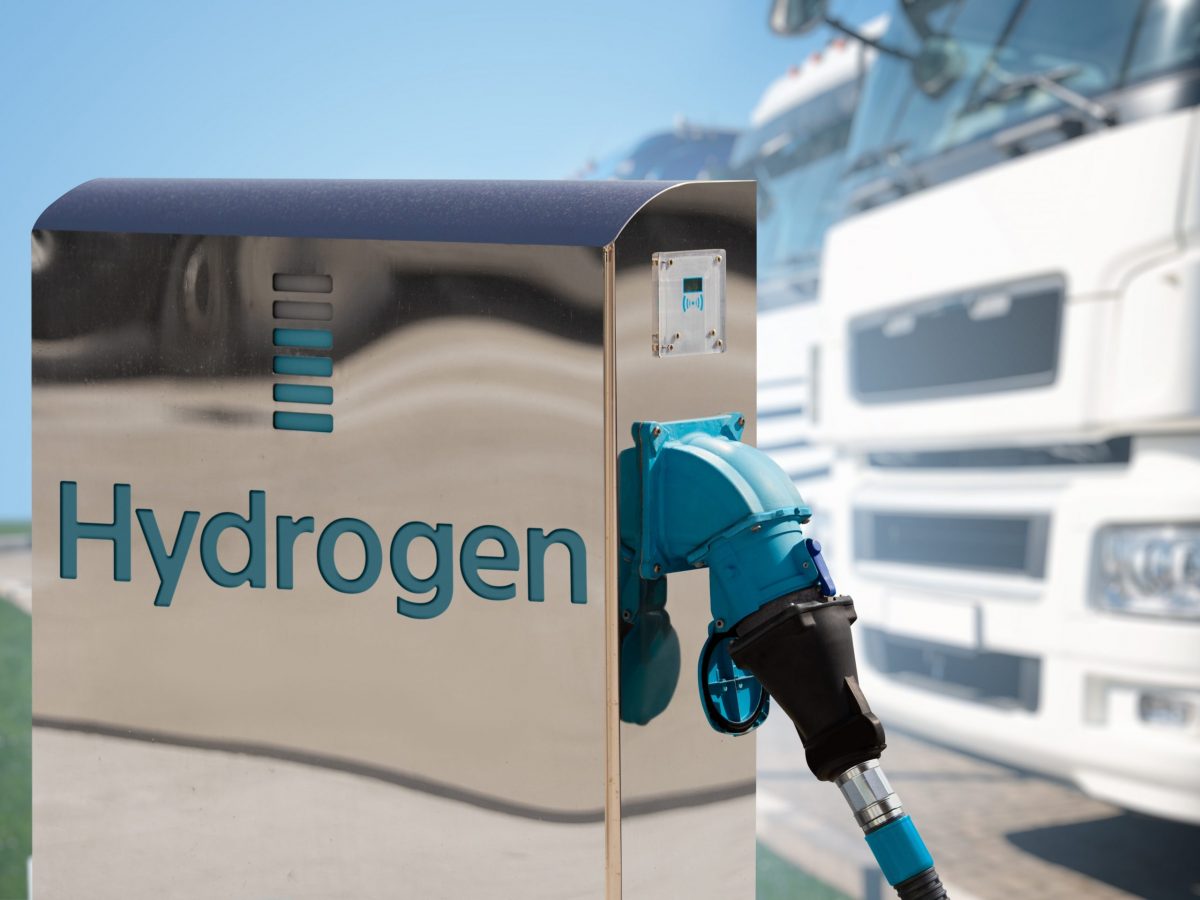 A broader H2 strategy
Australian Hydrogen Council (AHC) CEO Dr Fiona Simon welcomed the tri-state collaboration.
"This delivers the next phase of the three governments' hydrogen strategies and is a terrific example of the cross-jurisdictional efforts we need to see to grow the industry for Australia," Dr Simon said.
"It is also consistent with the AHC's recommendations to governments in its White Paper, where we asked for refuelling stations on the Hume and government support to get hydrogen trucks on the road.
"Transport operators and vehicle manufacturers see the carbon reduction potential in using hydrogen but there ha[ve] been a number of barriers, including a lack of refuelling infrastructure. Today's announcement will help them move one step closer to transitioning to lower emissions fleets.
"We know this announcement is the result of months of hard work and coordination, as well as terrific engagement with industry to consider options and map next steps," Dr Simon said.
The 'hydrogen highway' announcement supports the NSW hydrogen strategy and the hydrogen industry development plans of Queensland and Victoria.
In February, support for hydrogen vehicles was also added to the Australian Government's Future Fuels and Vehicles Strategy, announced in November 2021 and initially targeting only electric vehicles.
Source: Hydrogen highways to link Australia's east coast I NSW Government media release (25 March 2022)