Extending conservative '[use by' food dates, banning supermarkets from throwing away edible food, and developing re-usable meal kit packaging are among the ideas being brainstormed by research students at QUT's Centre for a Waste-Free World.
The centre, which opened at QUT last year, is focused on developing technologies and ideas that can foster a "circular economy" where nothing is wasted, as opposed to the traditional "linear economy" that follows a one-way path of extract/manufacture/use/dispose.
Two of its aims are to tackle a food waste crisis that costs Australia an estimated $20 billion each year and to identify ways to reduce the nation's skyrocketing plastic pollution problem.
Ditching plastic straws and single-use shopping bags is only the tip of the iceberg.
And with it becoming increasing difficult for Australia to offload its waste to other countries, more home-grown solutions to waste reduction are needed.
The QUT Centre for a Waste-Free World has more than 50 researchers spread across the university, including PhD students Paul Perovic and Manuela Benavides.
Mr Perovic is investigating how regulatory responses can better contribute to reducing food waste, and Ms Benavides is researching south-east Queensland's plastics economy, including key leverage points such as economic deterrents against sending waste to landfill.
Earlier this year they both represented QUT at the India-Australia Circular Economy Hackathon, where they set their sights on Australia's $300 million Australian meal-kit market.
The two-day virtual hackathon challenged teams to brainstorm ideas to reduce packaging and plastic waste, particularly in the food industry.
The QUT team made the finals with a business idea dubbed RepEAT – a service that would work with meal kit companies to provide them with reusable containers and packaging that could be collected back from customers, cleaned and re-used.
Ms Benavides said meal kit services were a positive move for reducing food waste – but they came with the dilemma of packaging waste.
"The market for meal kit services has been growing for the past decade and is projected to reach more than $26 billion globally by 2027," she said.
"Research consistently shows that meal kit services reduce food waste. However, they use a lot of single-use packaging in the process.
"So we want to encourage the use of meal kits, but reduce their packaging waste."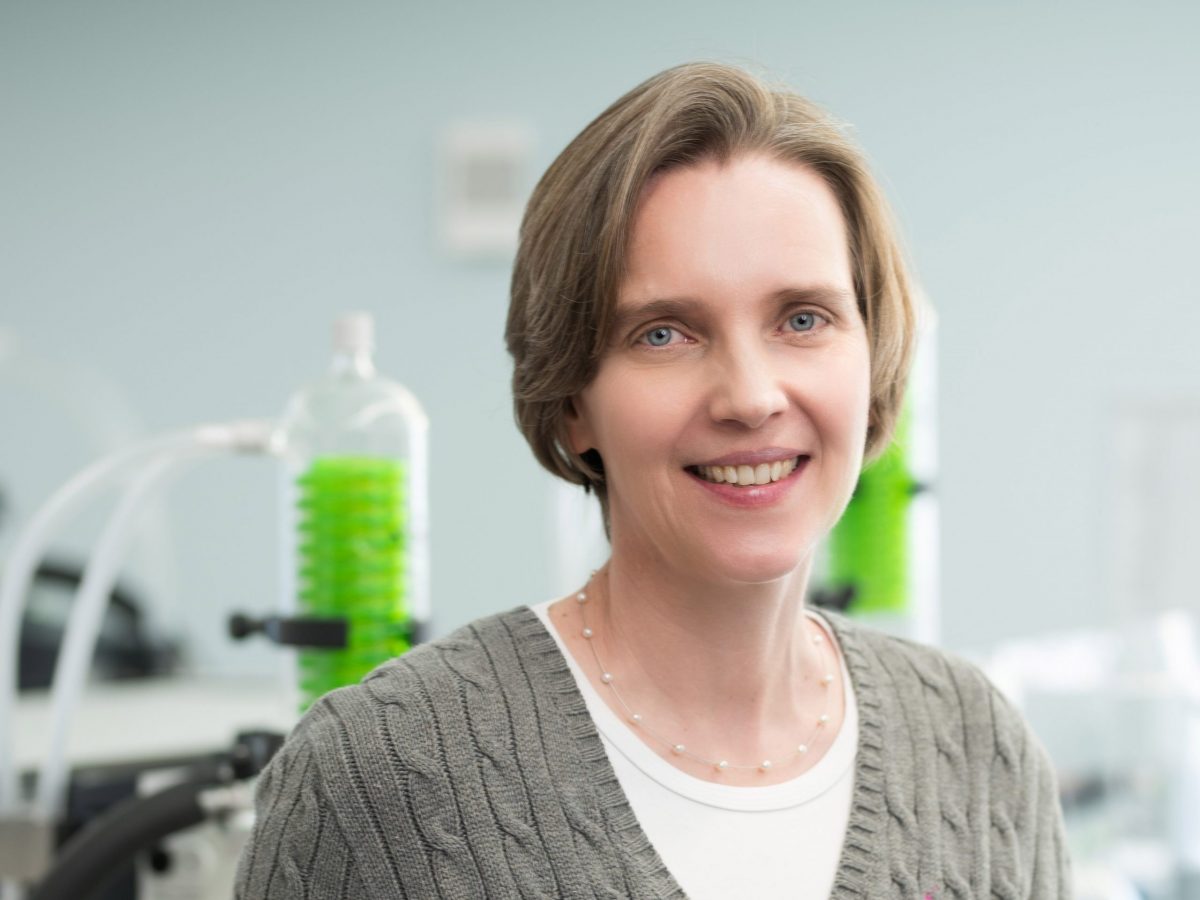 The director of the Centre for a Waste-Free World, Professor Leonie Barner, said its researchers came from a variety of backgrounds and used scientific knowledge to develop technical solutions.
She said that holistic approach included working with business, industry, government, non-profit and community sectors to investigate real-world problems.
In addition, she said the centre focused on education in sustainability and sustainable lifestyles, and practical suggestions on how to reduce waste.
"The three most wasted food types in the Brisbane City Council area are bananas, broccoli, and bread – all of them can be refrigerated (before they go off) and be used at a later stage," Professor Barner said.
"An easy way to help to reduce the impact of food waste is to not dispose of food waste or garden waste into the red (landfill) bin.
"Start a compost or worm farm in your backyard or use one of the community composts available in the Brisbane City Council. In some workplaces, such as QUT, there are also food waste bins in the kitchens to help separate waste."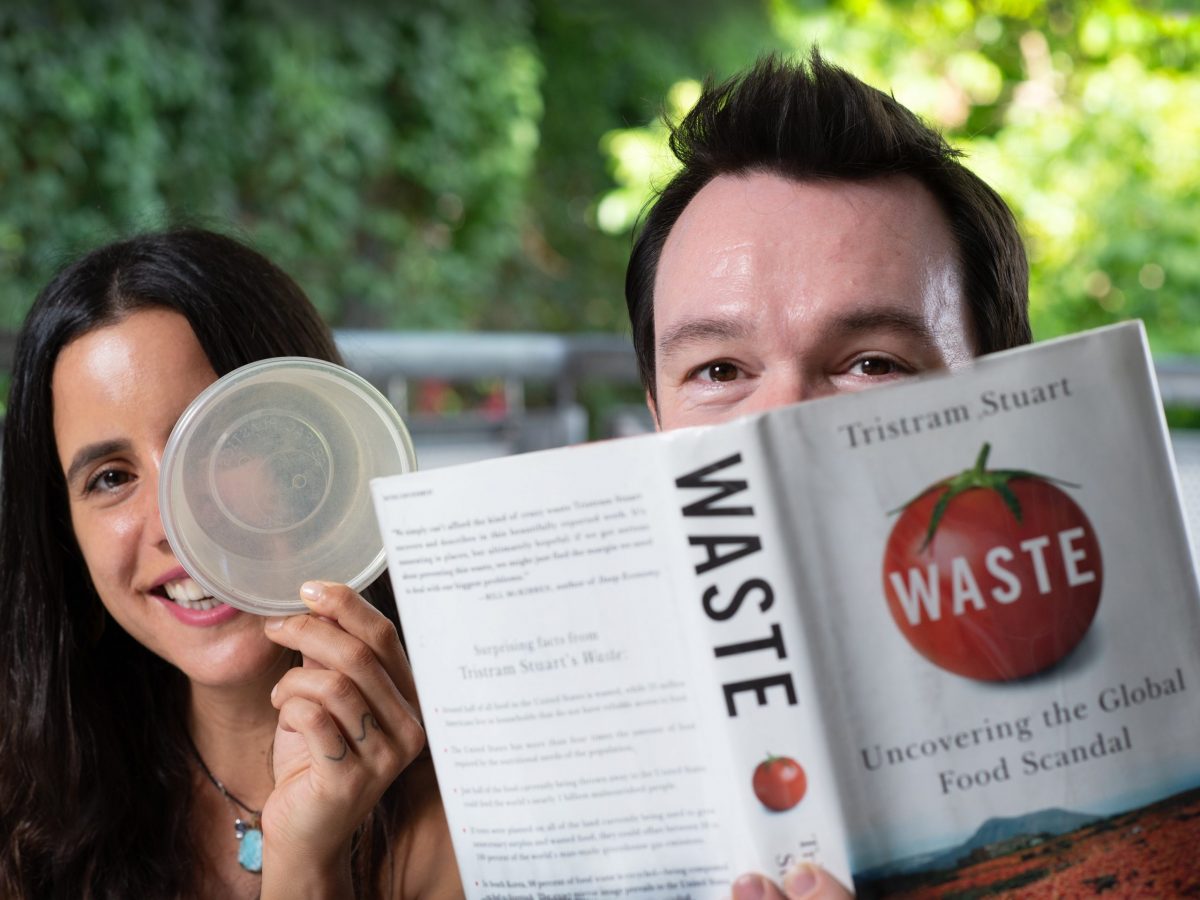 PhD researcher Ms Benavides, who is from Peru, is studying in Brisbane with the support of a QUT South American Scholarship.
"I have been working and studying in the field of waste management, recycling and circular economy for over four years," she said.
"I come from a country where hunger is still a sad reality and people re-use most things.
"But when I came to Australia six years ago I was surprised to see the amount of resources that are sent off to landfill. I believe in the need to transform our idea of 'waste' and minimise our demand for virgin resources by using the ones we already produce efficiently."
Her PhD project on Queensland's plastics economy is focused on modelling existing systems and looking for opportunities where a small change could make a big difference.
"Experience has proved time and time again that things do not work in isolation and that the changes we make at one point of a system will inevitably have flown on effects," she said.
"My aim is to build a systemic model using a participatory process to foster the unique knowledge and experiences of those involved in the plastic system in south-east Queensland."
Mr Perovic is a lawyer who holds QUT degrees in law and mass communication, and is now doing PhD research on how changes to regulations could reduce food waste.
He has previously worked with environmental organisations on projects and cases relating to climate change.
"In Australia, the food system is responsible for approximately 29 per cent of total greenhouse gas emissions – and around the world it's linked to biodiversity loss and the depletion of natural resources," he said.
"Food is the cornerstone of society – it can represent many things including family, personal identity, community, ethnicity and culture. But food waste represents a waste of land, water and energy and leads to avoidable emissions associated with transport, processing, refrigeration, and disposal."
Mr Perovic said his research showed that profit-driven processes were contributing to food waste in Australia, and that changing laws could change waste levels.
"Australia's legal and policy definitions can also mean perfectly edible food is labelled as 'waste' and unnecessarily removed from the food system," he said.
"Australian consumers are often encouraged by retailers to over purchase food. They are then pushed to throw away food because of conservative 'use-by' dates set by the manufacturer. Our nation's laws give businesses considerable scope to adopt these approaches to increase profits."
Mr Perovic's research aims to produce a suggested regulatory mix that would help the food industry, retailers and consumers reduce waste.
The director of the Centre for a Waste-Free World, Professor Leonie Barner, said a holistic research approach was needed to accomplish the centre's vision of a waste-free world and a circular economy of materials.
"Our purpose is to draw upon interdisciplinary scientific knowledge to develop technical solutions and we partner with the business, industry, government, non-profit and community sectors to investigate real-world problems," she said.
This article was published initially on the QUT website. It has been reproduced here courtesy of QUT Media. 
Lead image: Centre for a Waste Free World PhD students Manuela Benavides and Paul Perovic. Credit: Queensland University of Technology